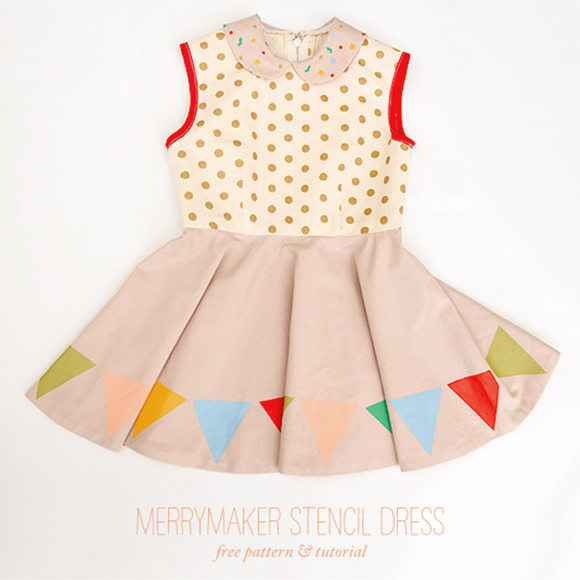 Your favorite little girl will twirl her little heart out all summer long in this lovely dress! Available in sizes 4 to 6, the Merrymaker Stencil Dress is based on a vintage majorette dress pattern so cute it literally makes you want to spin.
This sweet little dress is the first in a miniseries of DIY party dresses we'll be sharing over the next few weeks. We had a ball putting together the easy-to-use patterns, and we're sure you will, too!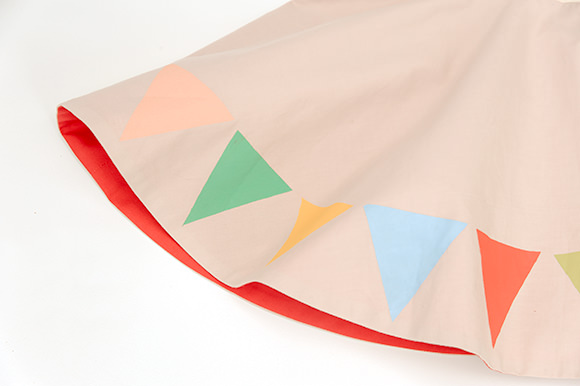 Materials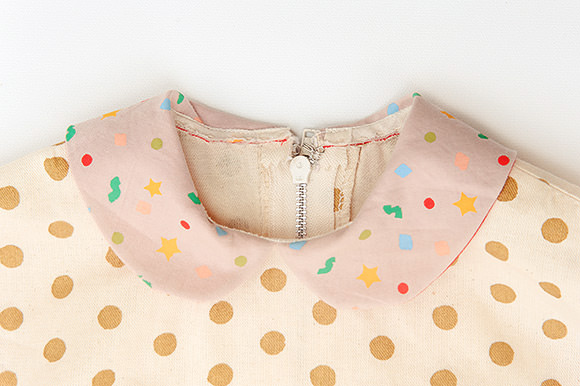 This is an intermediate sewing pattern that takes about a day and a half to complete. Simply follow the instructions in the printable pattern and tutorial for sewing and stenciling.
If at any point you feel stuck, don't fret! There are tons of great tutorials and videos out there to help you breeze through any sewing woes. That's what the Internet is for, right?
We used Handmade Charlotte stencils for the confetti collar, polka dots on the bodice, and bunting around the skirt. You can pick up the stencils and all of the other supplies you'll need to make the dress at JoAnn.com.