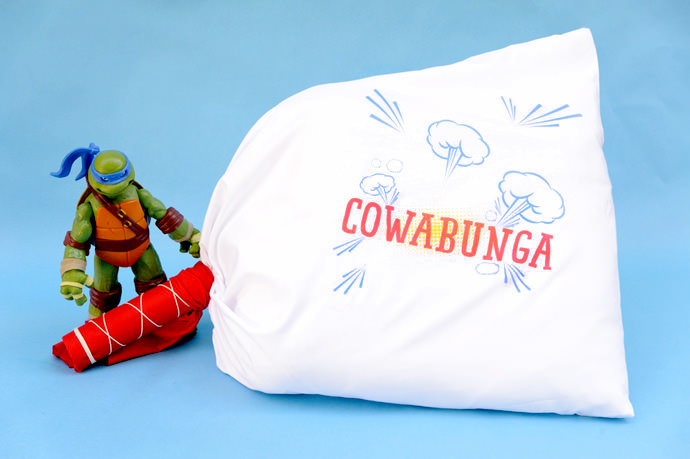 After seeing what a blast Noah had with his new heroic half-shelled pals last week, my other boys wanted to get in on the action too. In the spirit of SAFE superhero fun, we decided to craft the ultimate DIY Ninja Pillow Fight so everyone could join the tubular turtle take-down!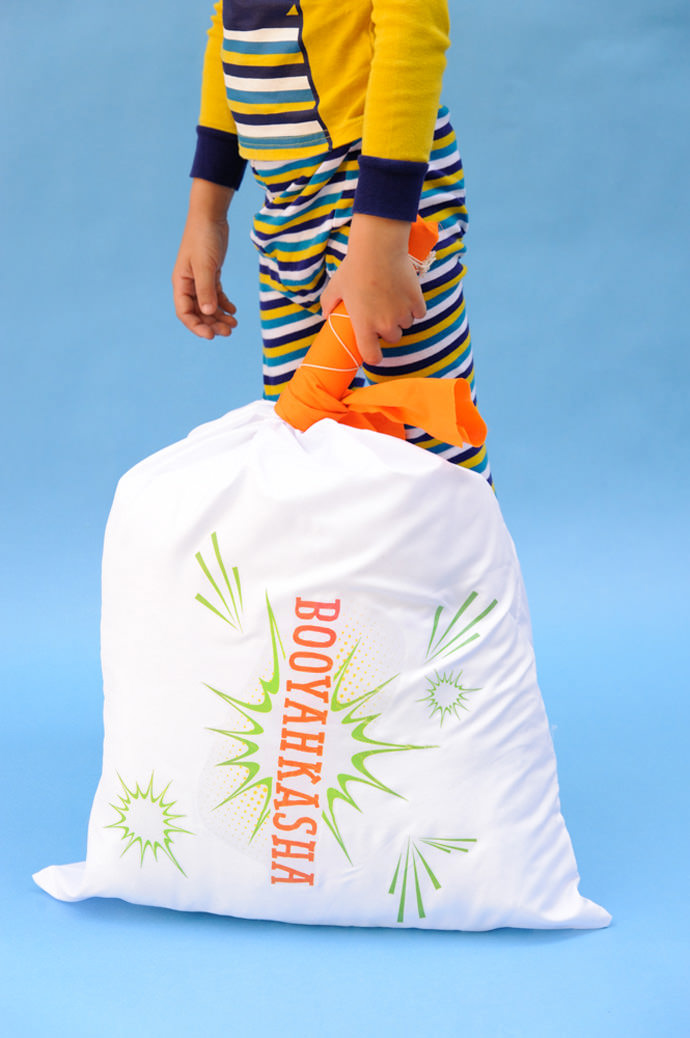 There's something about smacking somebody with a pillow while belting out "COWABUNGA!" that really makes you feel spectacular. Just be careful not to celebrate for too long. Chances are your opponent is lurking in the shadows with a pillow of their own.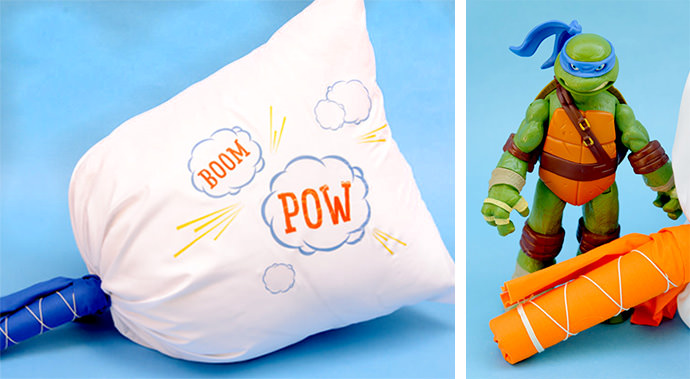 This no-sew DIY Ninja Pillow is such a cinch, your little dudes and dudettes will be swinging their pillows around in no time. Oh, and don't forget to fuel your little ninjas with some delicious pizza! It's a TMNT favorite.
What You Need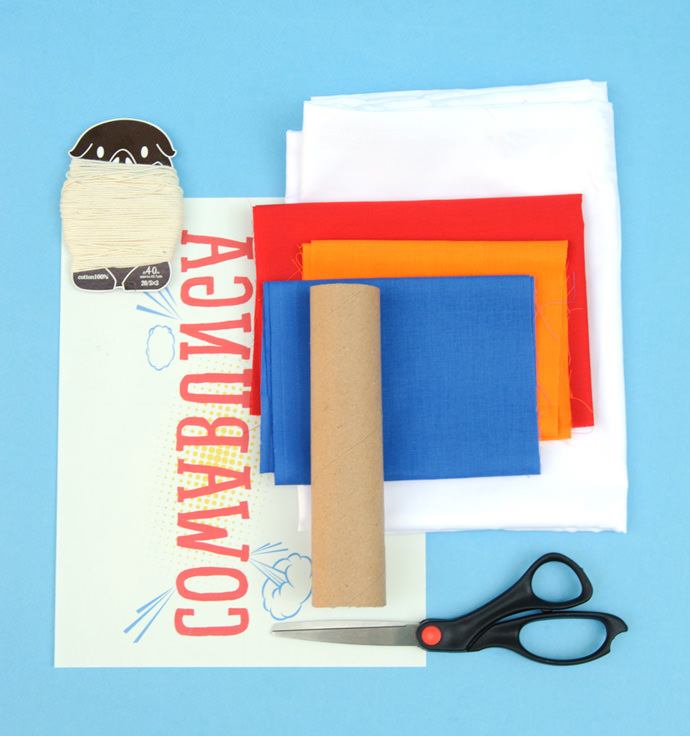 Red, Orange, Blue Fabric (1 yard of each is way more than enough)
White String
Cardboard Tube
Soft, Fluffy Pillows
Instructions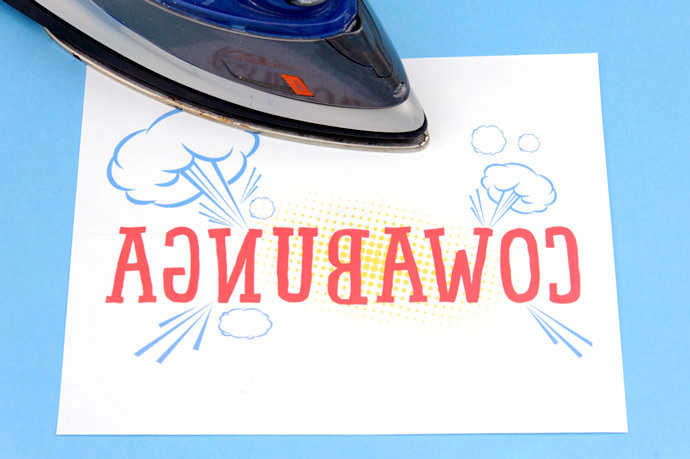 Step 1
Download and print the Ninja Pillow Fight Iron-On PDF on your iron-on fabric transfer sheets. Cut the designs out and use your iron to apply them to the pillowcase. (See the iron-on transfer packaging for detailed instructions.)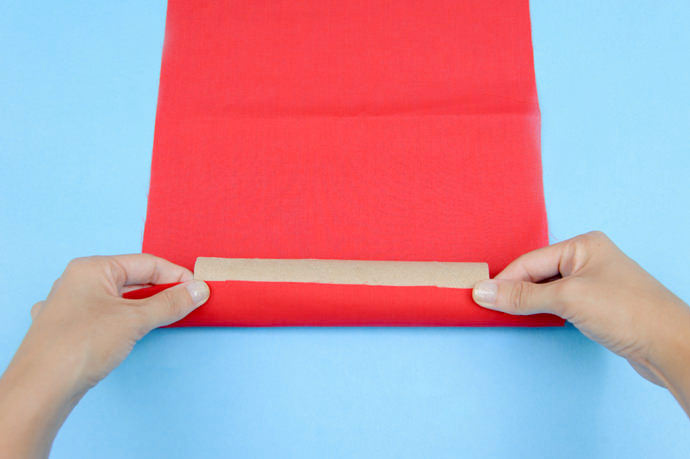 Step 2
Take the cardboard tube from a paper towel roll and cut it into 7-inch pieces. Using a strip of fabric about 12" x 18", place the cardboard tube along the short side of the fabric and roll it up.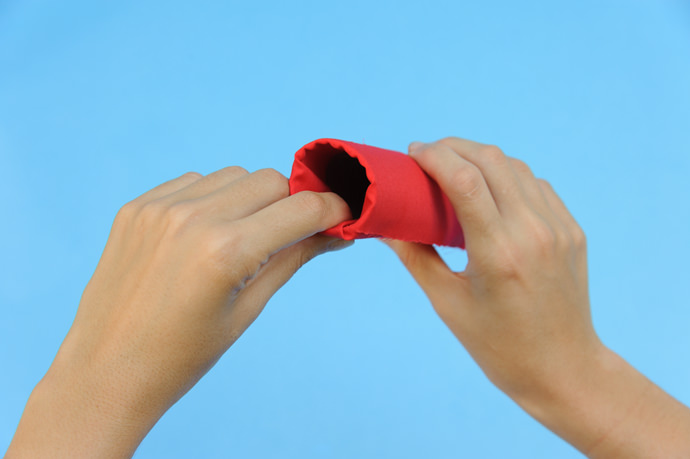 Step 3
Tuck the remaining fabric inside the tube to secure it. Then wrap the white string around the tube to create a diamond samurai sword pattern.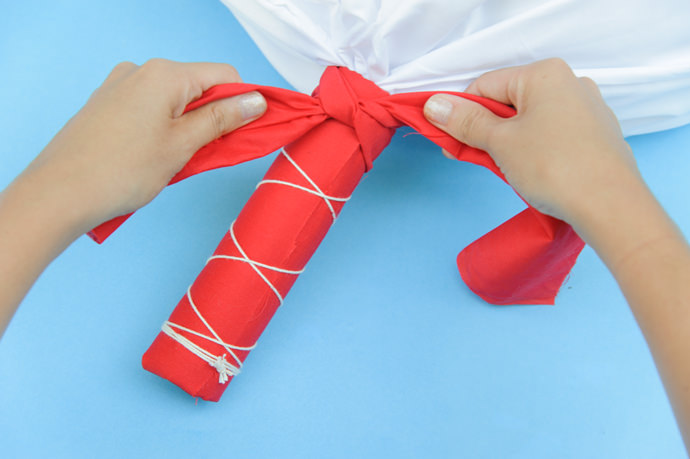 Step 4
Use the second piece of fabric to tie the cardboard handle to the pillowcase. Now yell "Cowabunga!!!" because it's ninja pillow fight time.
For more Ninja Turtle fun you can find the Leonardo action figure here, Michelangelo action figure here, and Raphael can be bought in-store at Target®. Check out the Deluxe Turtle Shell here and Leonardo's Combat Gear Set here.
This post is sponsored by Target. More Turtles, More Bold and Daring Fun: Blur the lines of fantasy and reality with your favorite Teenage Mutant Ninja Turtles at Target.