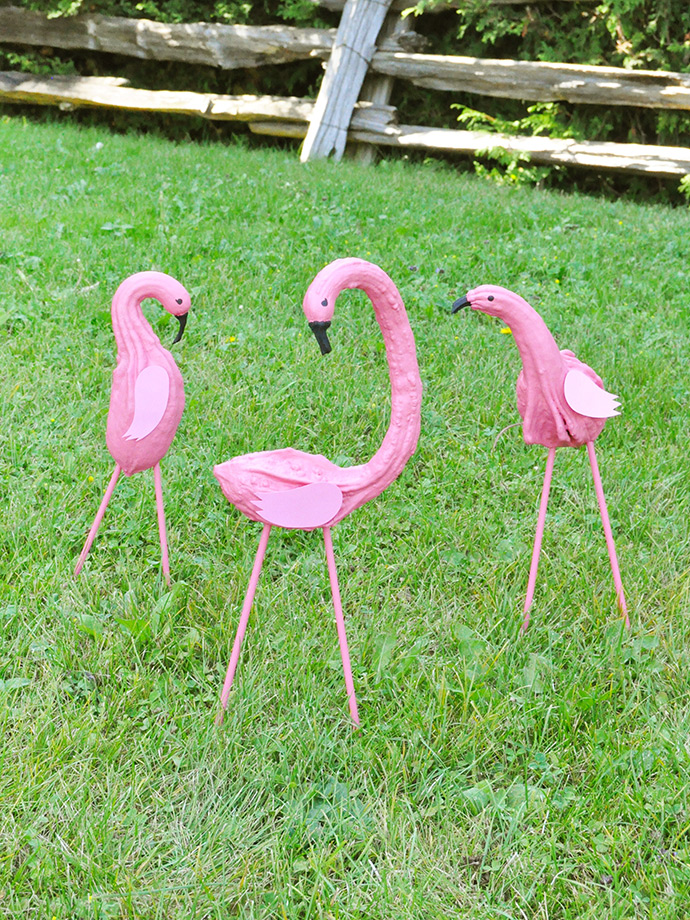 We love painted pumpkins – and, in this case, painted gourds! We've got a bunch of super fun ones coming up in the next couple weeks so stayed tuned, but for now we're sharing these adorable pink flamingo gourds! We used autumn wing gourds from a local pumpkin farm and they're just perfect. Depending on where you live, your local farm might have swan gourds available which would work really nicely too!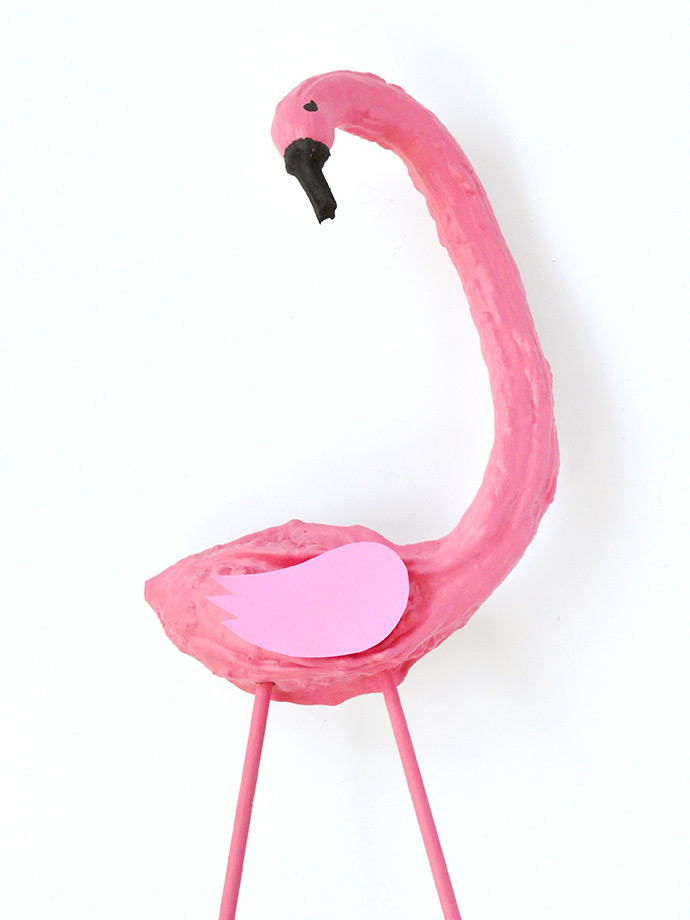 If you're not a big fan of traditional Halloween decorations or just want to mix things up a bit, these DIY flamingo gourds are just the ticket! They're a breeze to make and the gourds are really affordable so you could make a whole flock of them if you wanted. Keep reading for the full instructions below.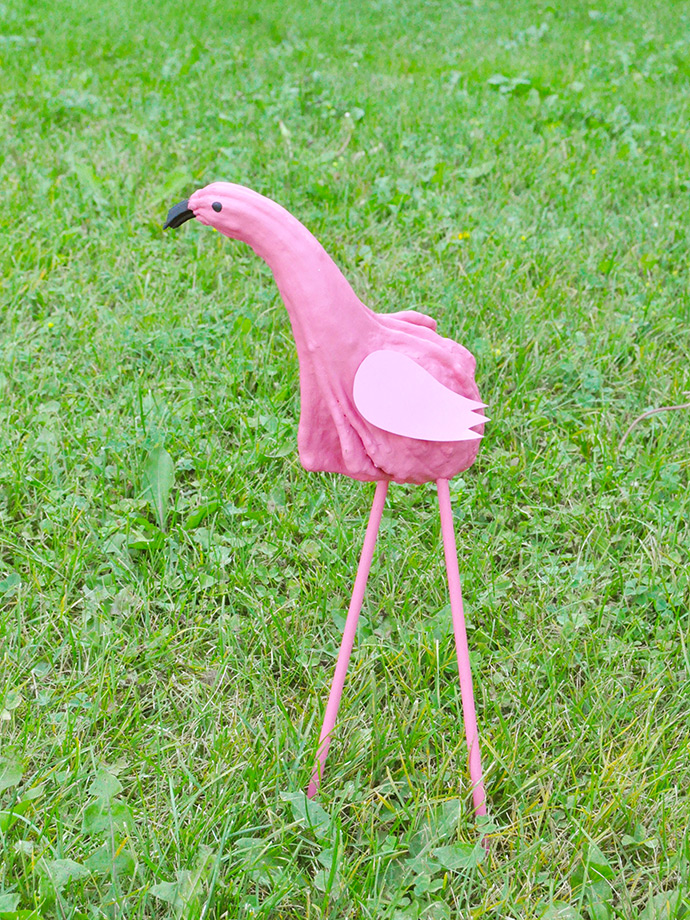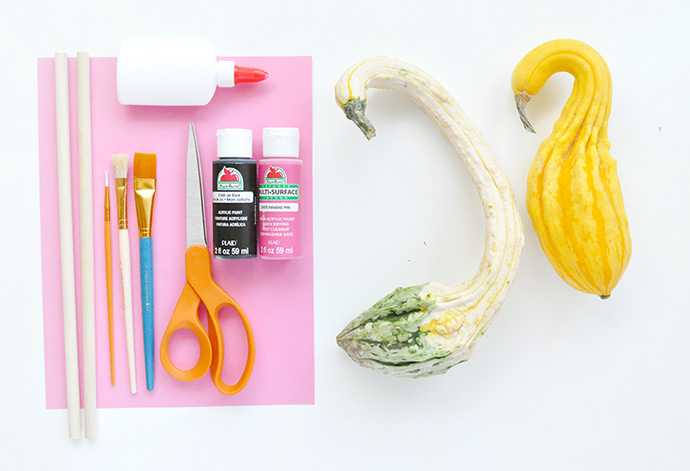 Swan gourds
Pink cardstock
Scissors
White glue / double sided tape
Wooden dowels
Paintbrushes
Drill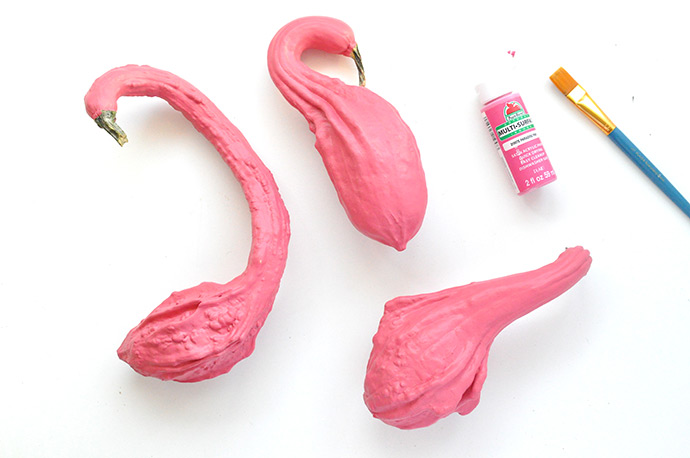 Step 1
Paint your gourds pink! We used this awesome shade of pink from the Apple Barrel Multi-Surface Satin Acrylic Paint 16 Color Set. Let dry. If you plan on keeping your flamingos outside during rainy weather, you'll want to apply a coat of waterproof Mod Podge on top of this, or use Folk Art Outdoor Acrylic Paint instead. These flamingos would be super cute in potted plants inside too!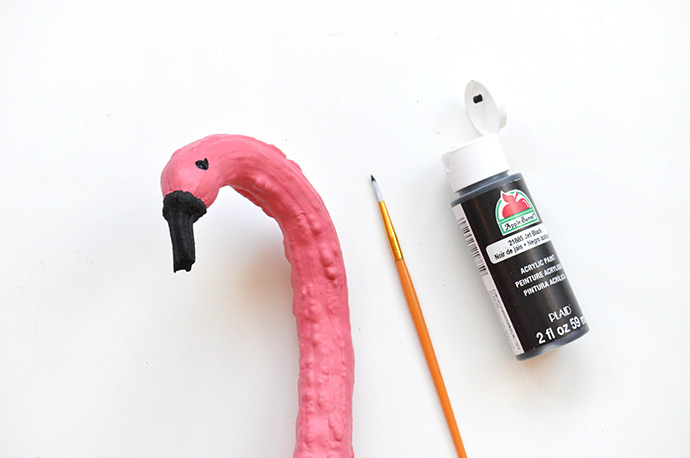 Step 2
Use black paint to paint on the beak and eye details.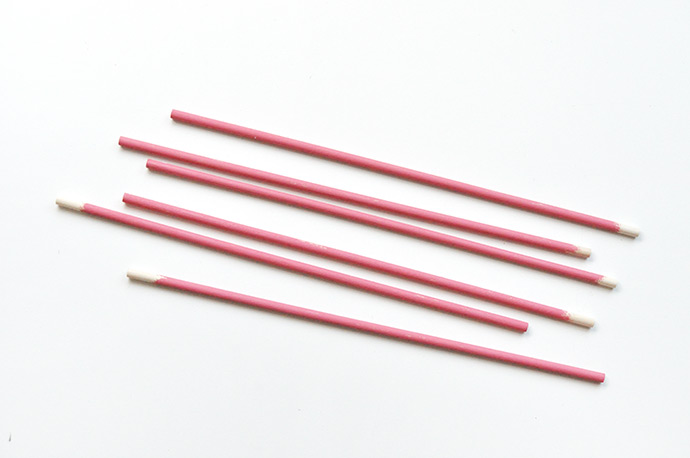 Step 3
Paint the dowels pink (you can leave one end as is so that you can hold it while painting – it will be hidden later.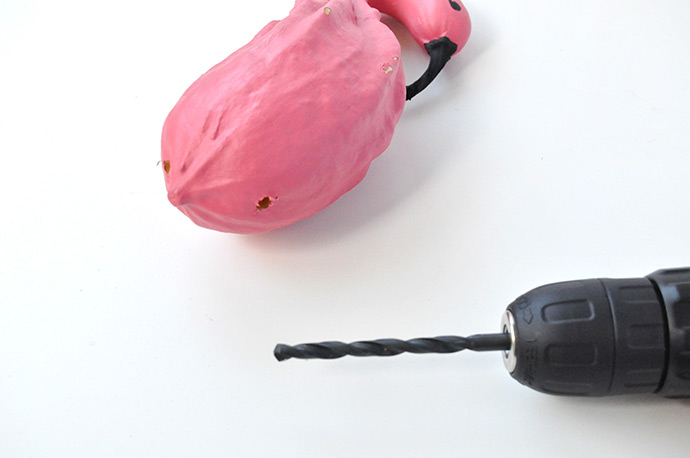 Step 4
Drill two holes the size of your dowels into the bottom of the flamingos.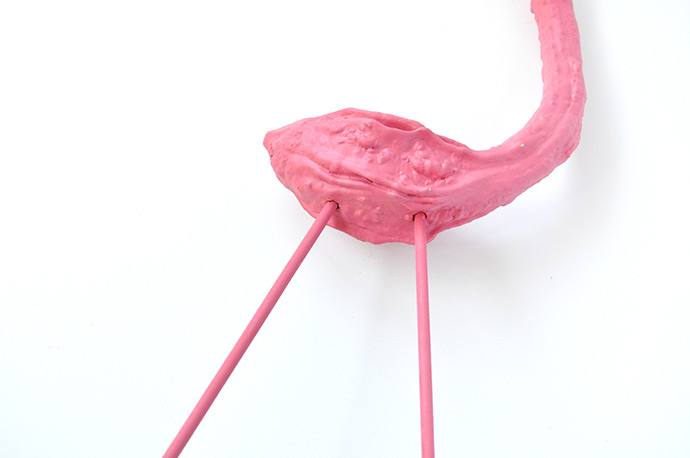 Step 5
Insert the painted dowels into the drilled holes.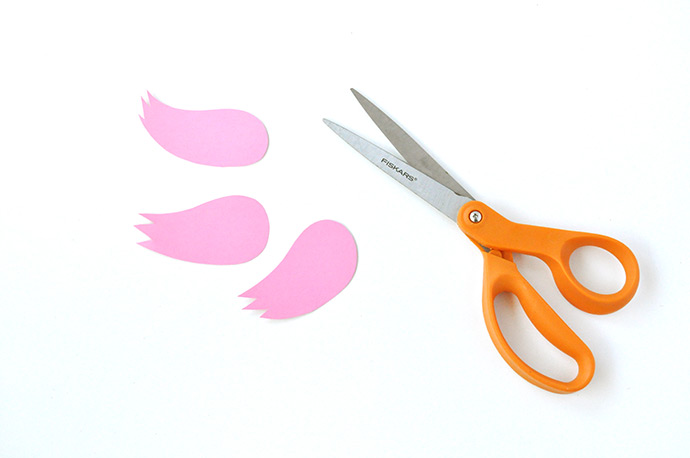 Step 6
Cut out paper wings from pink cardstock and use white glue or double sided tape to attach onto the painted flamingos. If you plan on keeping the flamingos outside for a few days, potentially in rainy weather, you might want to skip this step. The pink gourds still look exactly like flamingos at this step, without the paper wings. If you're keeping the flamingos inside in potted plants, under an overhang at your front door, or you're lucky enough to have no rain in the forecast you should be safe!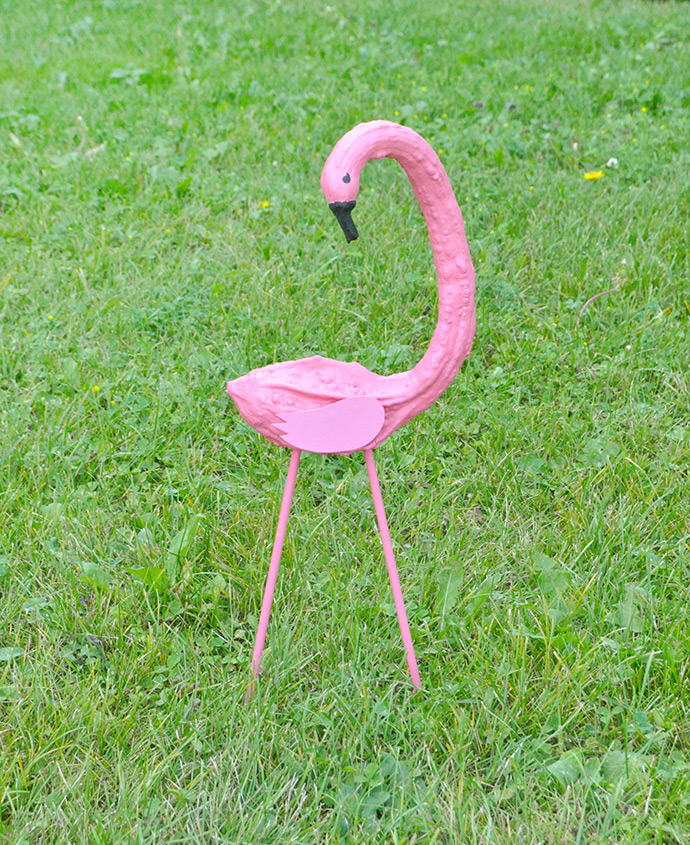 Stick the flamingos into the grass and there you have it!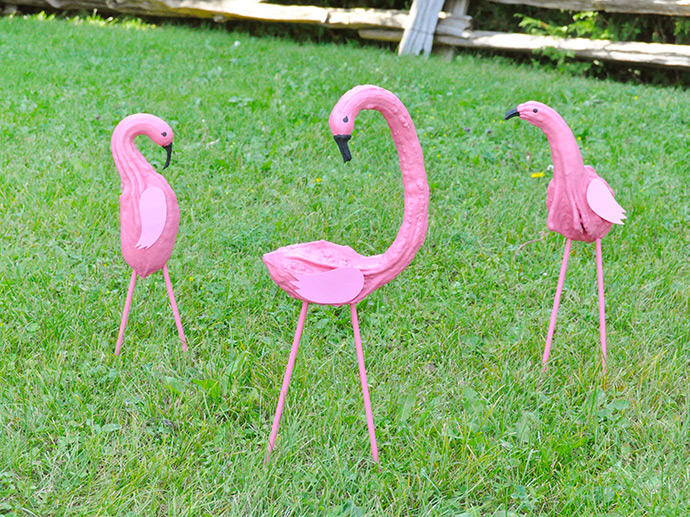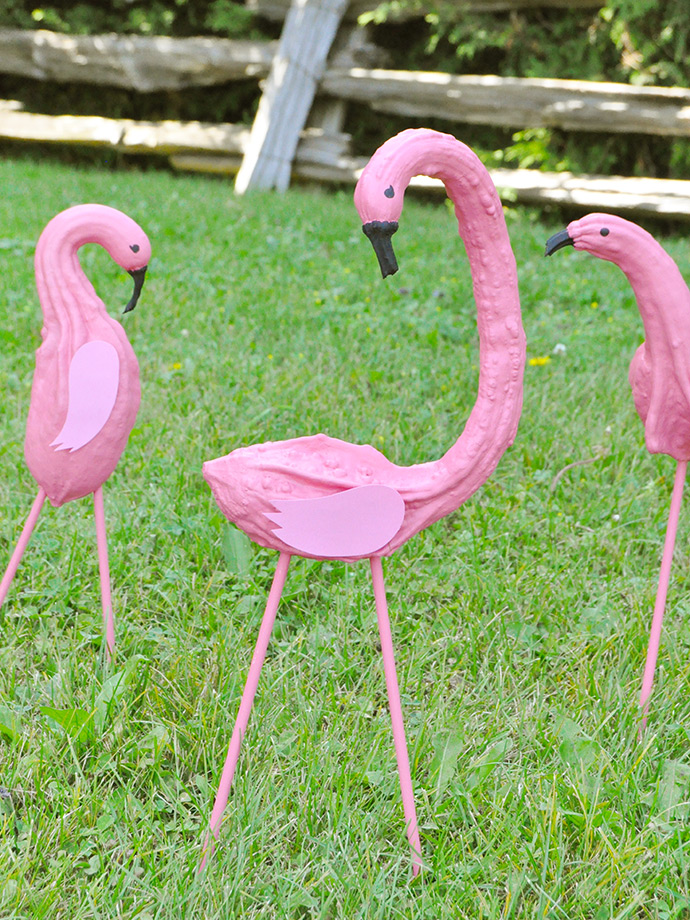 Happy Halloween crafting!