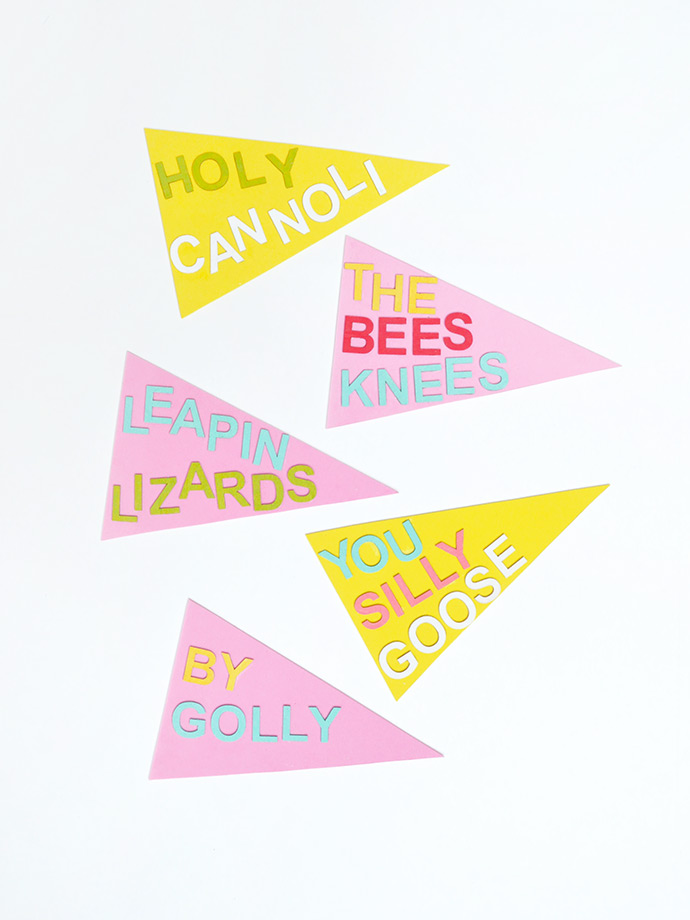 Who doesn't love a good old silly phrase? These DIY painted pennants are super simple to make and the perfect excuse to come up with a long long list of silly phrases, expressions, and sayings. For the most part, we went with exclamations but boy are there lots of options to choose from! It's seriously so much fun to think of, search for, and discuss your favorite old-fashioned or unusual expressions. You could even choose to focus on nicknames, family inside jokes, or whatever you like really!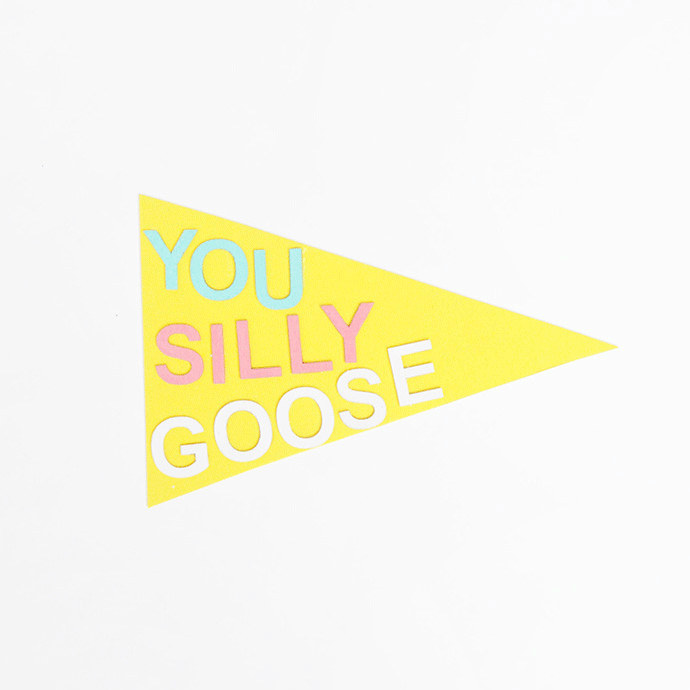 And the best part is that these pennants are super quick to whip up. We used craft foam as the base of the pennant, but if you don't have any on hand you can definitely swap in felt or even recycled cardboard scraps. We found these really affordable laser cut alphabet letters at our local dollar store – we're betting you'll be able to find something similar near you, or if not then for sure online. We like them better than the foam alphabet stickers some stores carry for a handful of reasons. First of all, we like the simple font, and more importantly, since they start out as unfinished wood you can easily paint them any color you like, not just the primary colors foam stickers often are. Ready to make a set of your own? Keep reading!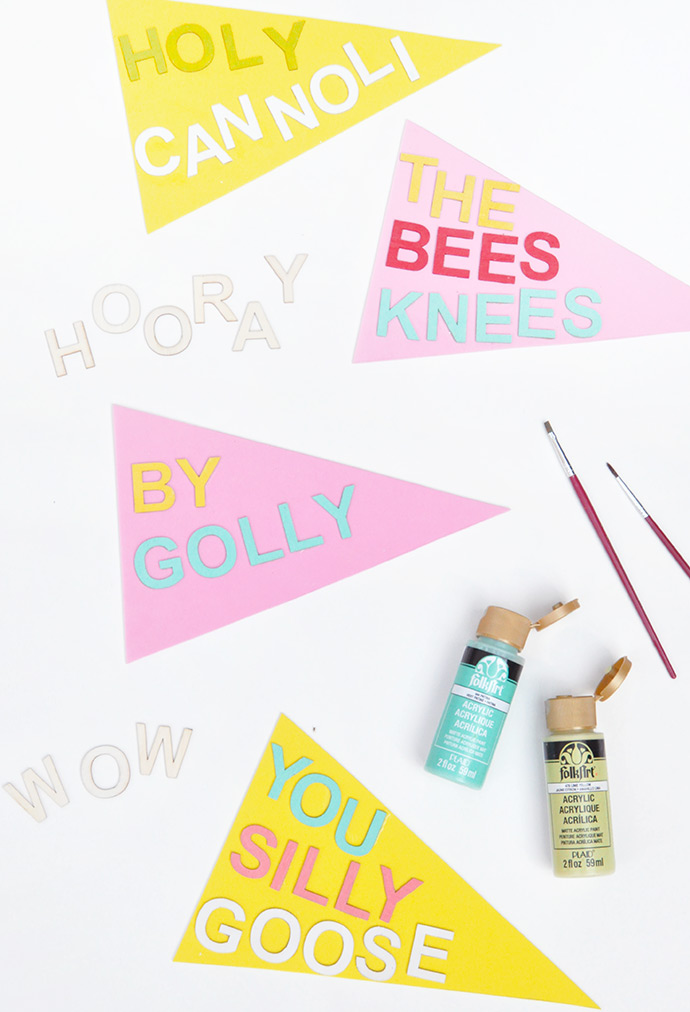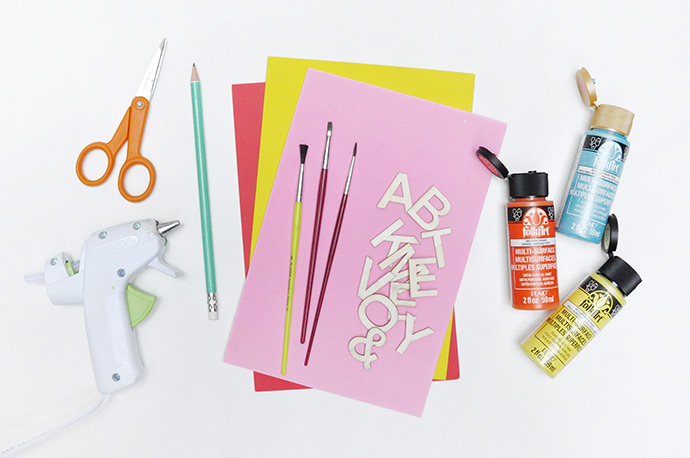 Craft foam sheets
Hot glue gun
Pencil
Scissors
Wooden letters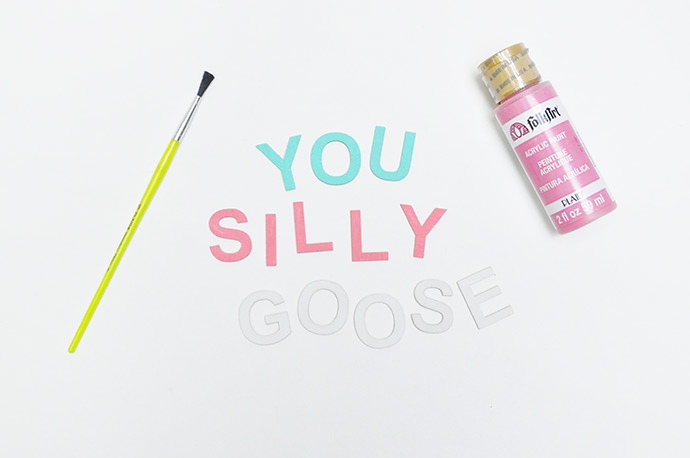 Step 1
Pick out your messages and spell them out in wooden letters. Give the letters a coat of paint – we did each word in a different color so that the messages are easy to read. Let dry completely.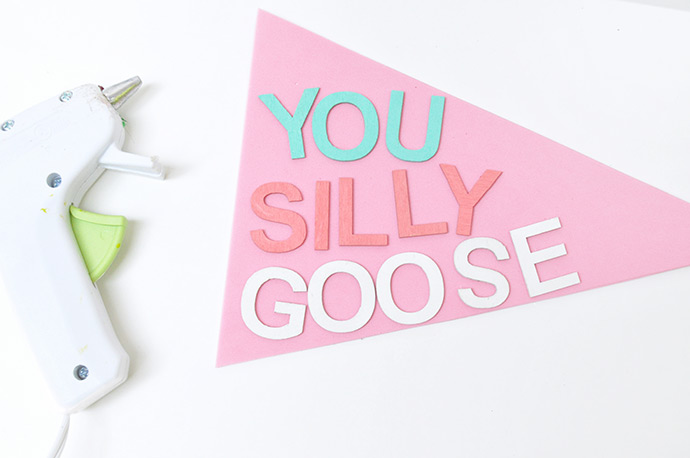 Step 2
Cut your craft felt into a triangle. We did this by finding the center of the narrow side of the foam sheet and using a pencil and a straight edge to connect the dots to form a pennant-shaped triangle. Cut the triangle out and save the cut-offs for another craft. Arrange your letters onto the triangle and use small dabs of hot glue to keep them in place – you can also do this step with white glue if you prefer. Either way, let dry completely.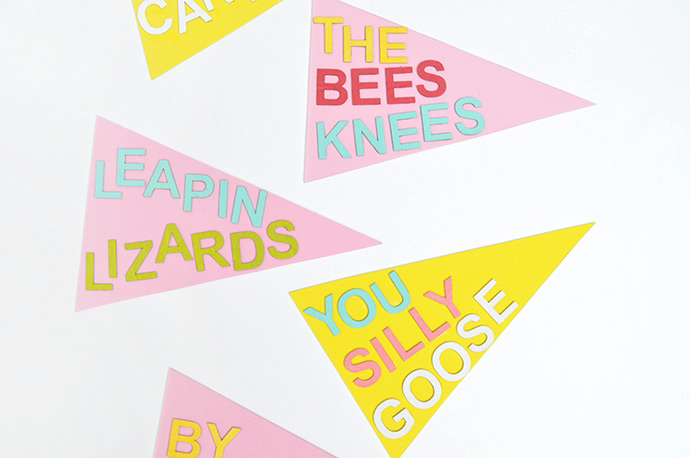 Step 3
Repeat as many times as you like! We used a handful of silly phrases as our theme, but you can do whatever you like: your kids' names, favorite teams, cities you've visited, anything really!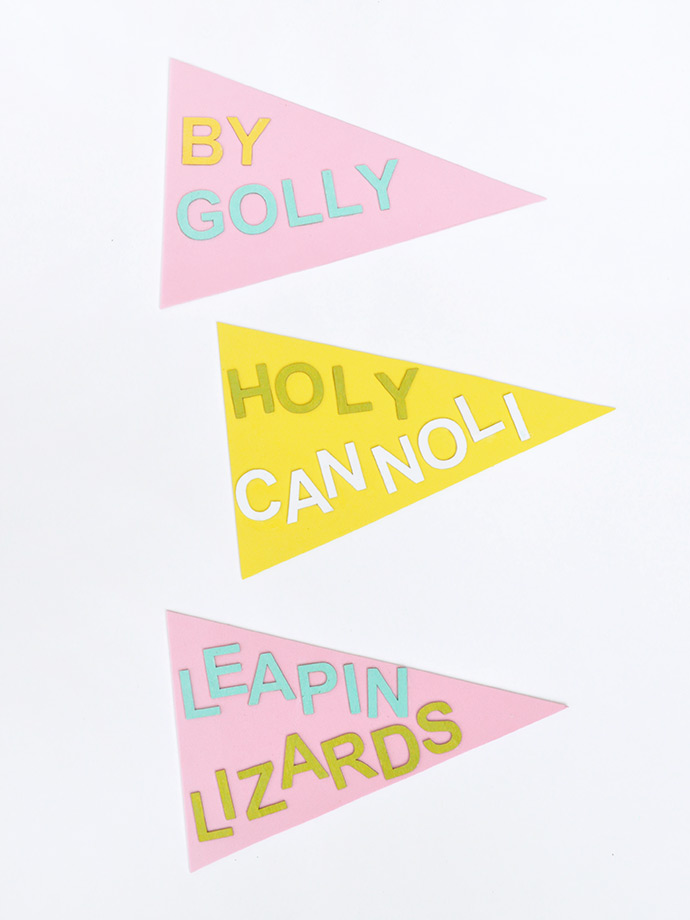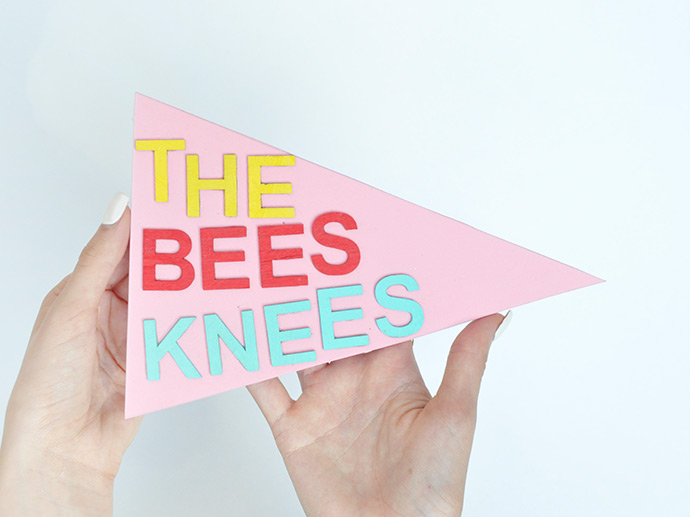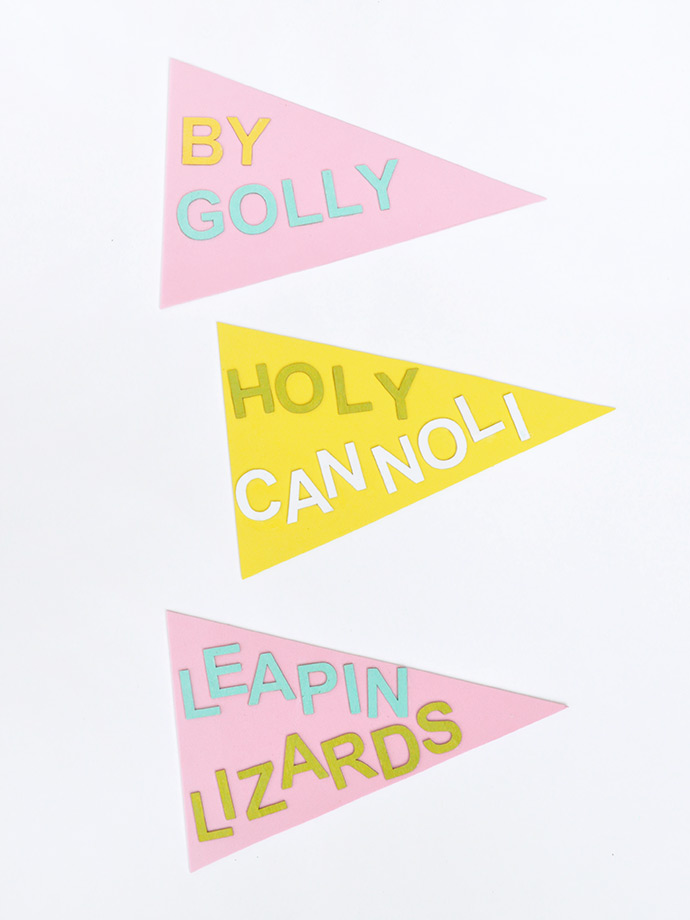 Happy crafting!!
This post is sponsored by Plaid Enterprises