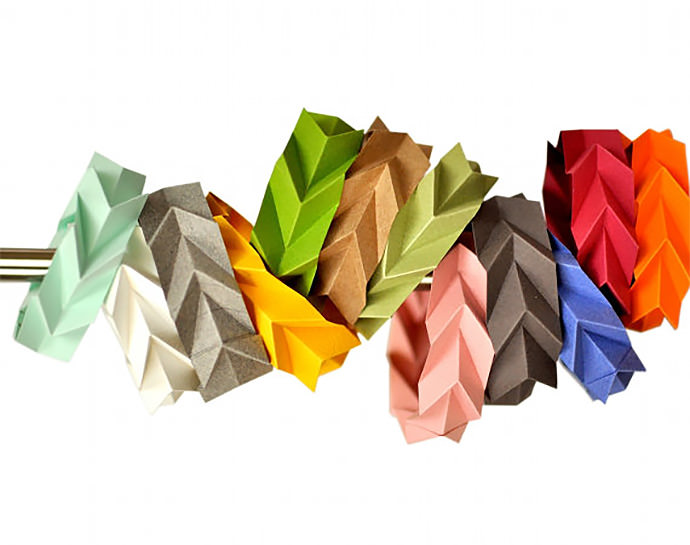 I've been researching paper, origami, and jewelry for a project I'm obsessing over, and I can't help but share some of the fun things I've found. I used to think paper jewelry would be way too fragile to be useful – and I have this rather absurd fear of it getting wet!
But the more I think about it, the more I realize it's no different than leather or fabric jewelry. Or what about all the necklaces strung with cord? The delicacy of paper gives paper jewelry part of its fascination – especially when you see how strong you can make it using some of these DIYs. Which one would you make first?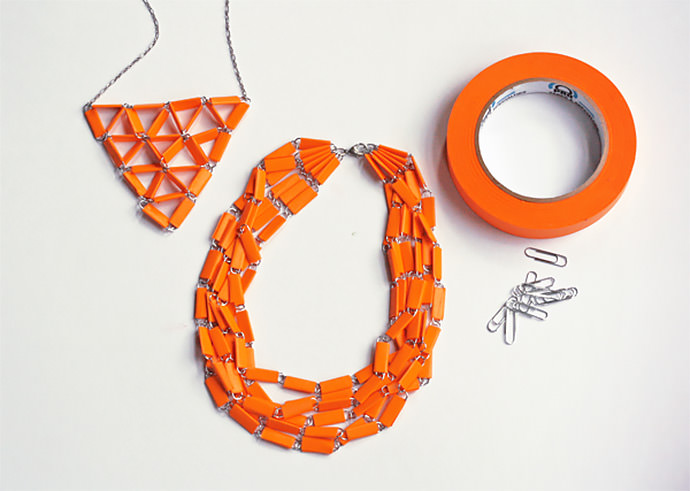 DIY Paperclip and Tape Necklaces
See the tutorial at How About Orange.
Yes, they're beautiful in orange. But my bowl full of washi tape is just screaming to be added to some paperclips. I have a feeling my daughter is going to love this project too!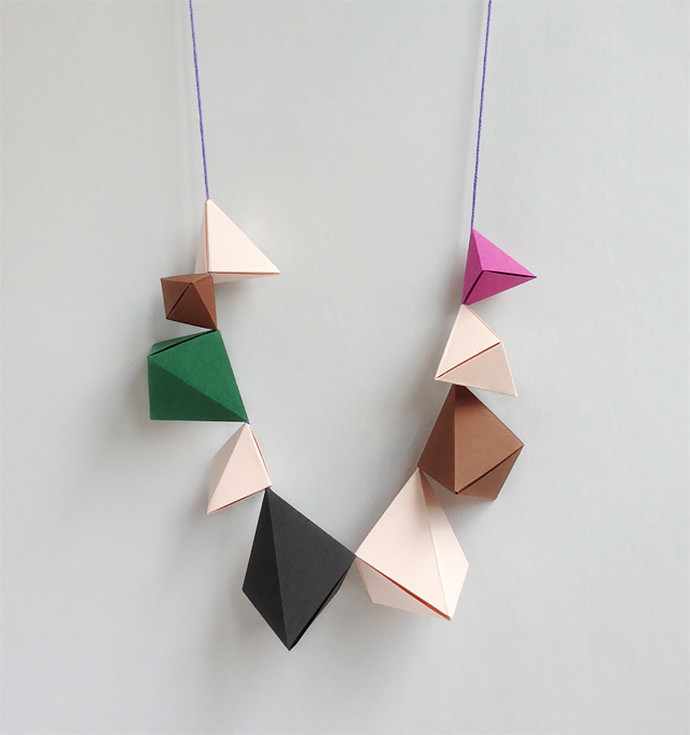 Origami Bipyramid Necklaces
See the tutorial at Mr. Printables.
Geometric shapes are the intriguing trend du jour, and this beautiful necklace is the perfect example. I want to make one in shades of grey – or maybe all white?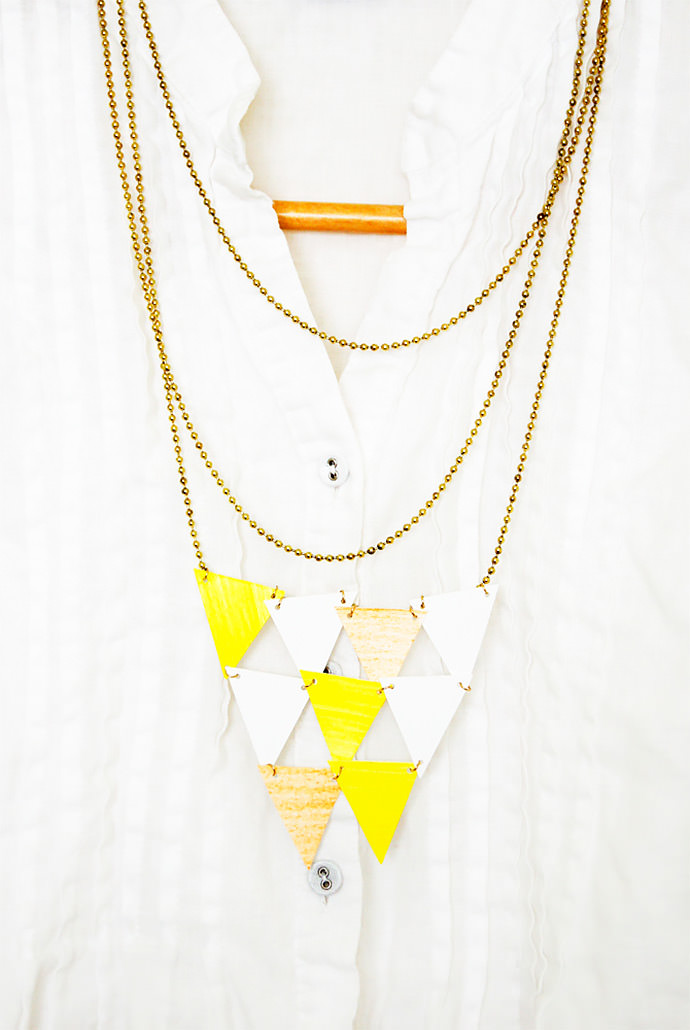 DIY Triangle Paper Necklace
See the tutorial at Oh Everything Handmade.
The beauty of making this kind of necklace with paper is won't clank and rattle every time you move – where the plastic/metal versions totally would.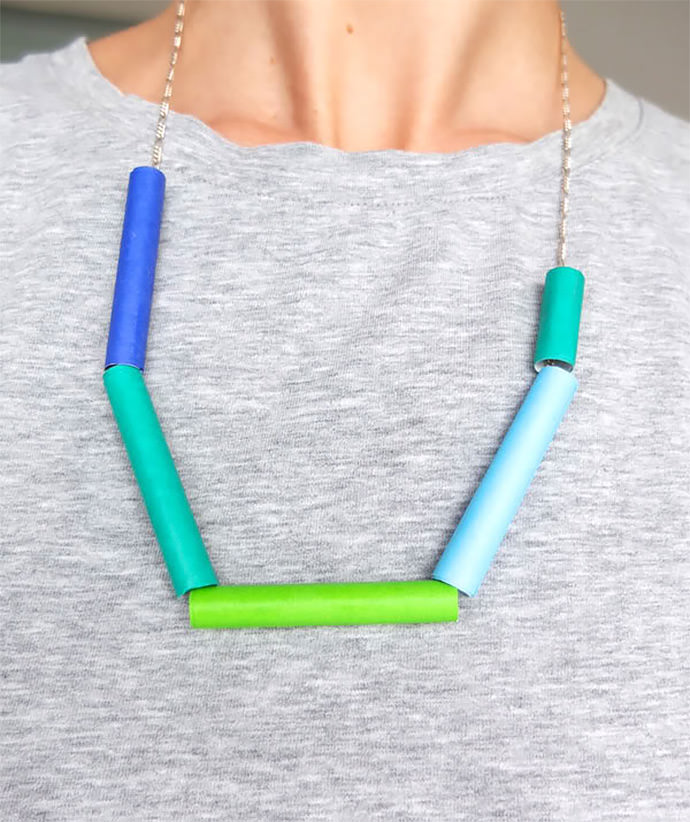 DIY Paper Bead Color Block Necklace
See the tutorial at My Poppet.
Another way to upgrade those standard paper beads: color blocking! I love how graphic it looks with the bright solid colors.
Pictured at the top of this post: DIY Paper Bracelets by Fiber Lab, see the pdf tutorial from Fiber Lab.