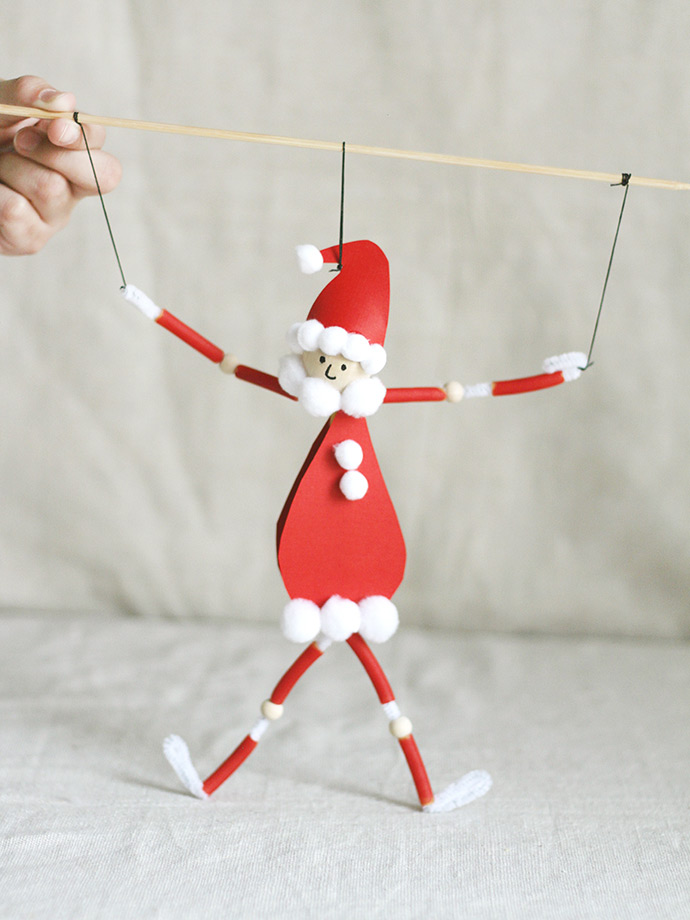 Make a mini dancing Santa puppet just in time for the holidays! Lately we've been SO in love with pasta crafts and macaroni art, so we just had to revisit pasta marionettes this December. Today we're making this cute dancing Santa – watch the video below to see the full instructions!!
Elastic string
Pipe cleaners
Paintbrush
White pom poms
Black marker
Wooden skewer
Scissors
Hot glue gun
Red paper
Wooden beads
Step 1
Cut a piece of elastic string and place 1 small and 1 large wooden bead at the top to be Santa's head. Bend two pipe cleaners in half and place on the string – these will be Santa's arms and legs. Place pasta noodles along the body between the pipe cleaners (3), on the pipe cleaner arms (2) separated by a small wooden bead, and on the legs (2) again separated by a small wooden bead.
Step 2
Paint the pasta noodles red and let dry completely.
Step 3
Thread the painted noodles and beads onto the pipe cleaners to form arms – bend the end into a little loop to be the hand. Do the same for the legs.
Step 4
Tie a loop at the top of the string and then thread on the two wooden beads. Next tie the string around the center of the arms pipe cleaner, string on the torso pasta noodles, and then tie the string around the legs pipe cleaner.
Step 5
Cut two pear-shaped belly and a Santa hat out of red paper. Hot glue the belly onto the torso, with another on the back. Glue the red hat onto the wooden bead head, hiding the mini bead.
Step 6
Decorate the Santa suit with white pom poms and draw on a face.
Step 7
Put the loop onto a wooden skewer and tie a string onto one arm and then the skewer, and another string from the other arm to the skewer. Voila!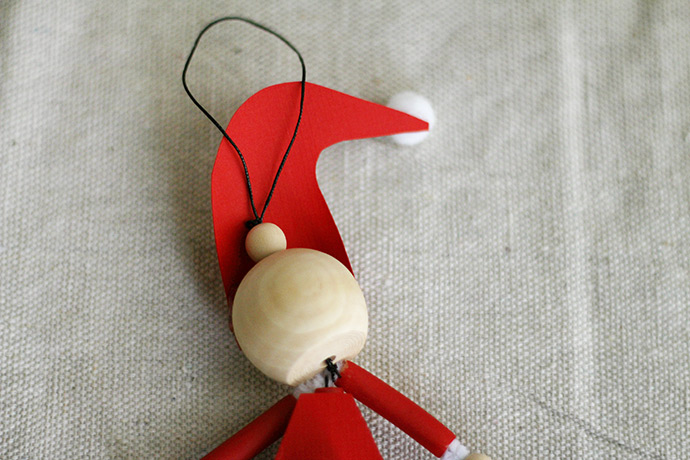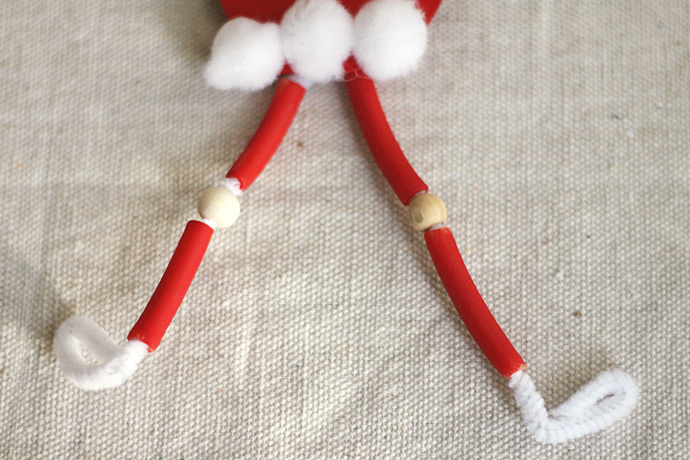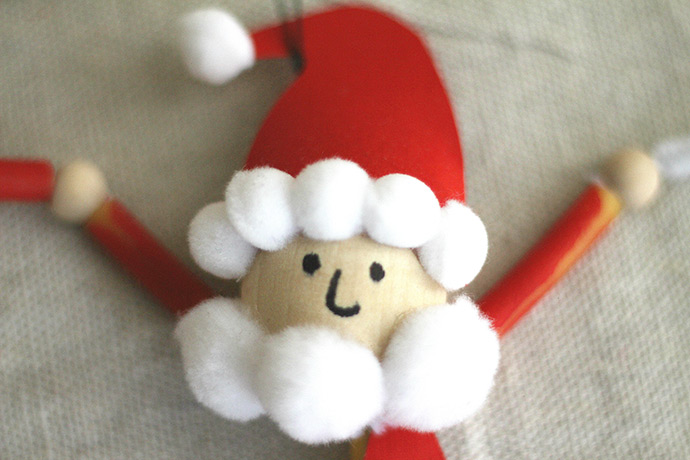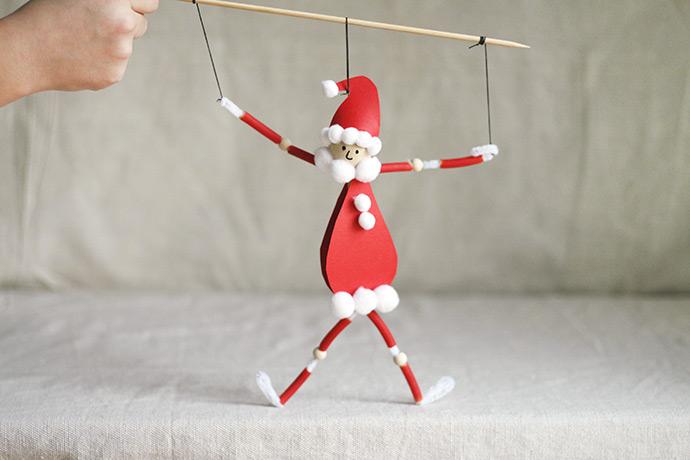 Video and photos by Caroline Gravino