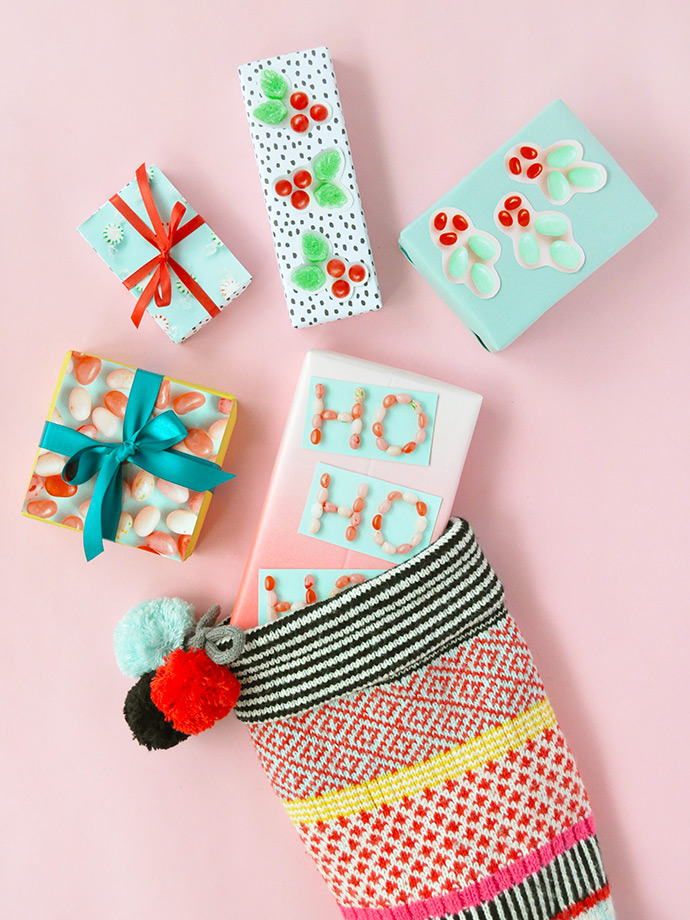 The holiday season is full of some of the best traditions and some of our favorite things, including wrapping presents! After all, it's the little things that matter the most during the holidays. We can't help but look at each gift as a blank canvas waiting to be wrapped and decorated. In our house, even stocking stuffers are in on the gift wrapping fun! This year we teamed up with CVS to share a fun way to add a custom touch to your gifts and stockings with these DIY photograph wrapped gifts! CVS makes it so easy to find what you need exactly when you need it – we picked up some of our favorite Gold Emblem and Gold Emblem Abound treats and styled these playful candy-centric holiday photos to decorate our gifts (see the photo downloads below!). CVS has named December 17-24 Stocking Stuffer Week so while picking up the candies we used in these photo prints, we grabbed some fun stocking stuffers (tech gadgets, beauty & fragrance products, and premium chocolates) to match. We also grabbed a ton colorful hair ties to use as stocking stuffer confetti since we always seem to be running out of those in our house!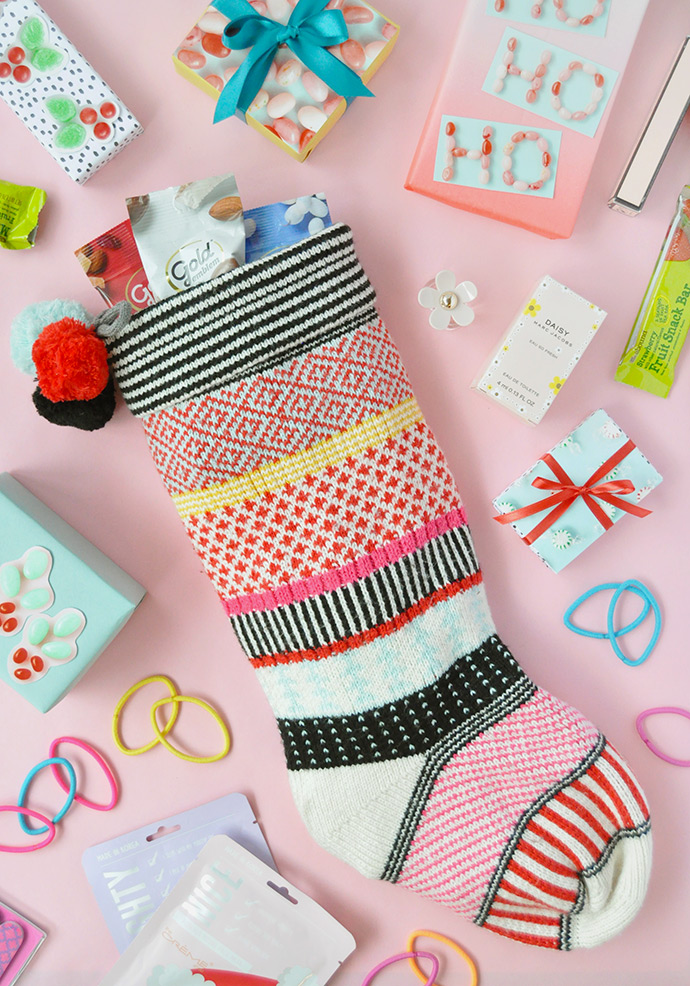 Design your customized photo products and gifts online or through the CVS Pharmacy mobile app that connects directly to your camera roll or Facebook account! You could even print out photos of your kids & loved ones, cut out their faces, and stick them onto your wrapped gifts as silly face polka dots! Plus, after downloading the app to order your photo prints and cards, use code JOY30 to receive 30% off 4×8 photo cards from Dec 3rd – 9th! With same-day in-store pickup, free shipping to stores, and ship-to-home delivery options, you can pick what works best for you during this busy time of year! Keep reading to see how CVS Photo helped us make these custom-wrapped stocking stuffers quick and easy!!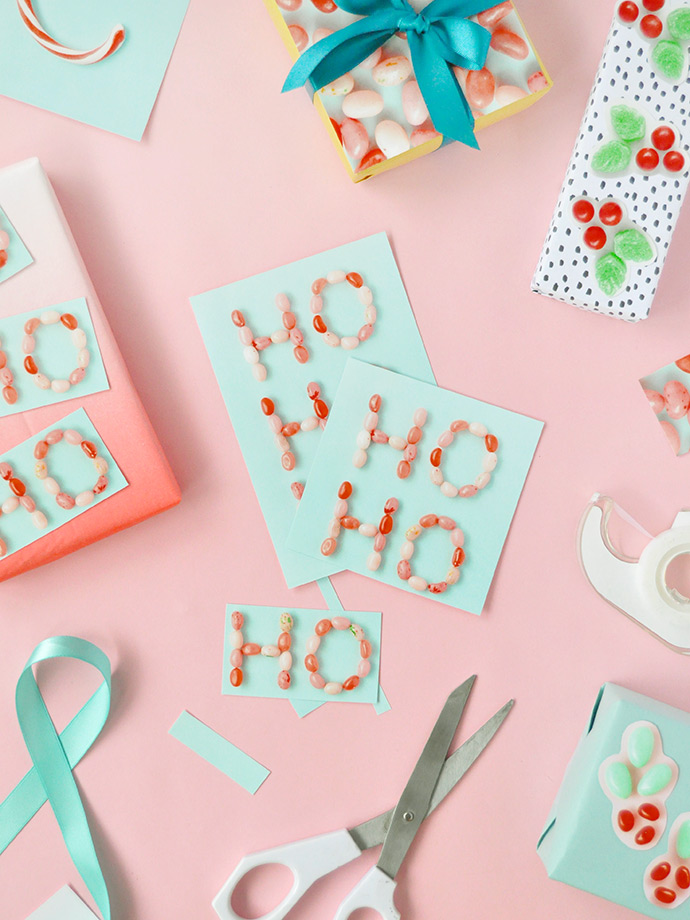 Photo prints

Scissors

Double sided tape

Wrapped stocking stuffers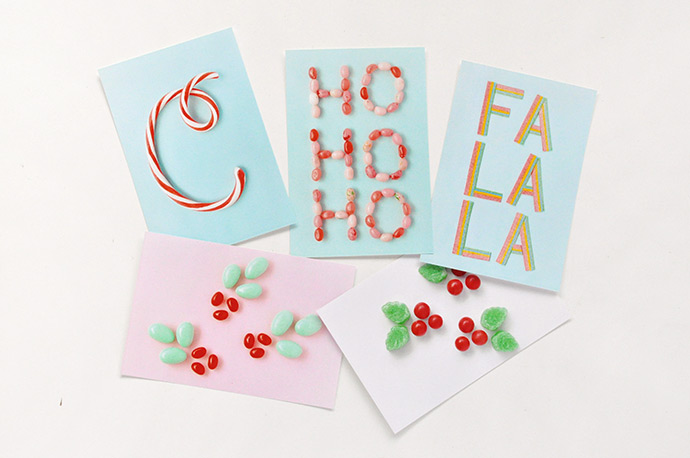 Step 1
Start by getting your photos printed at CVS – you can do this online, with the CVS Pharmacy mobile app, or by visiting an in-store kiosk. We used some of our favorite Gold Emblem candies to style these designs that you can download below. Or get creative and make your own custom designs – just grab a bag of candy, spell out some names, messages, or patterns, and print them out. This is a great activity kids can help out with, too!
Ho Ho Ho | Holly | Fa La La | Peppermint | Jellybean Holly | Pink Jellybeans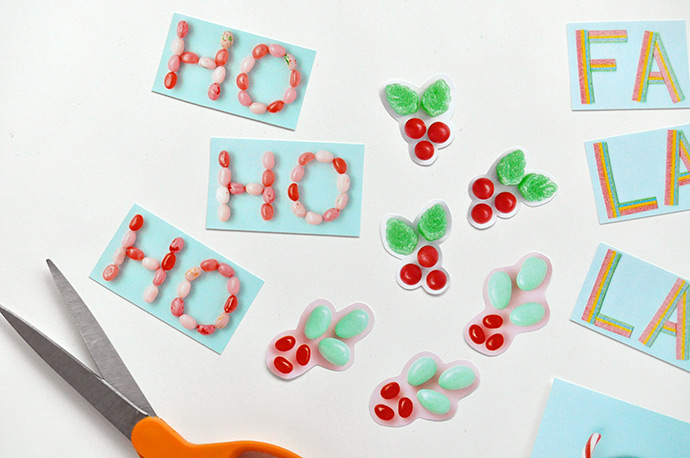 Step 2
Cut out your designs!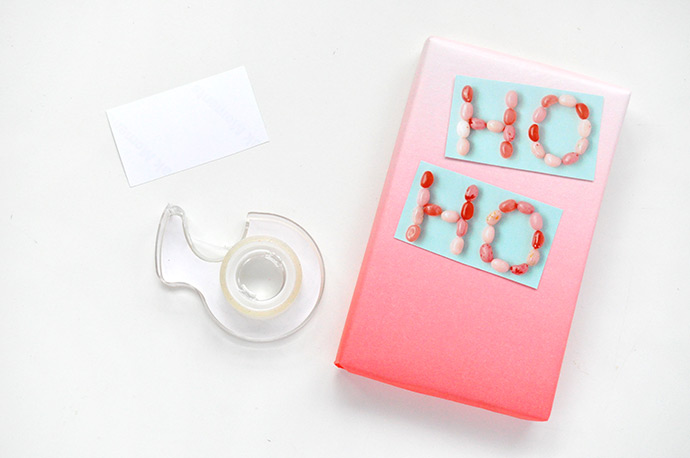 Step 3
Use double-sided tape to attach the photos onto the wrapped presents. Depending on the size and shape of your wrapped stocking stuffers, you can attach them polka dot style on the top (or all over) or cut the photo to cover the entire top of the gift and stick it on that way.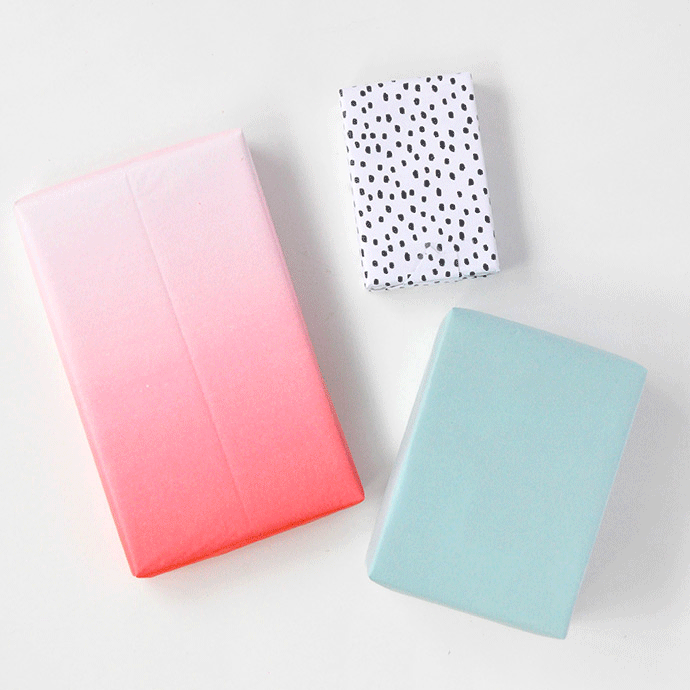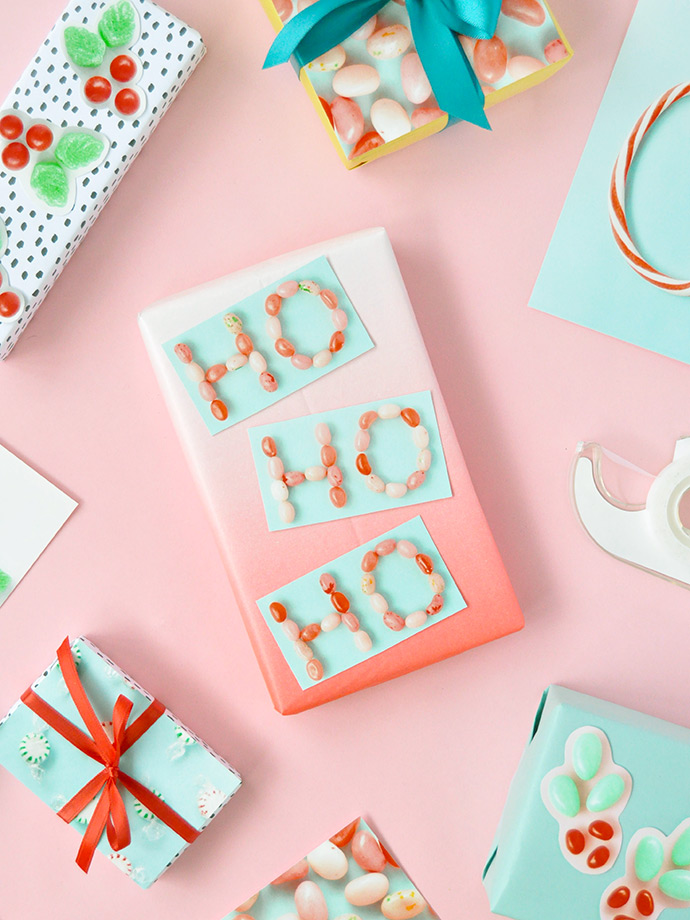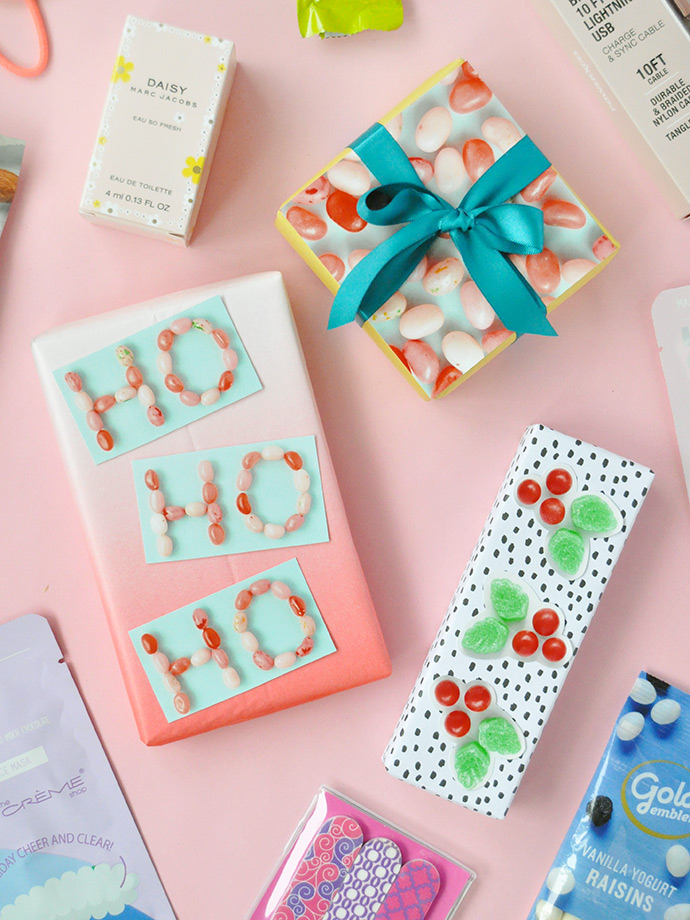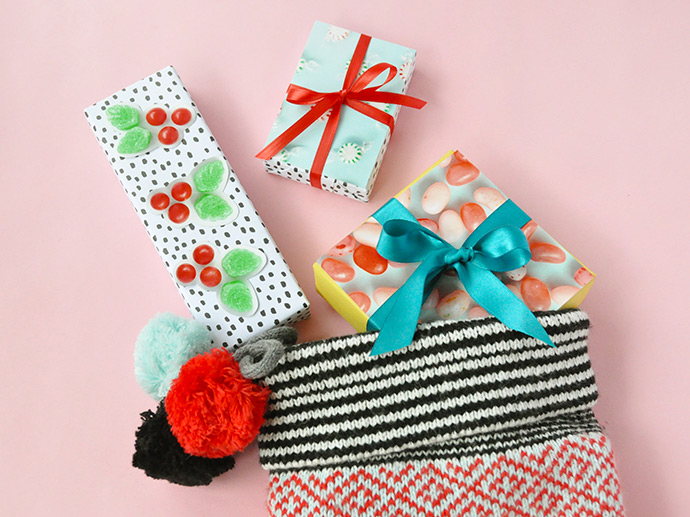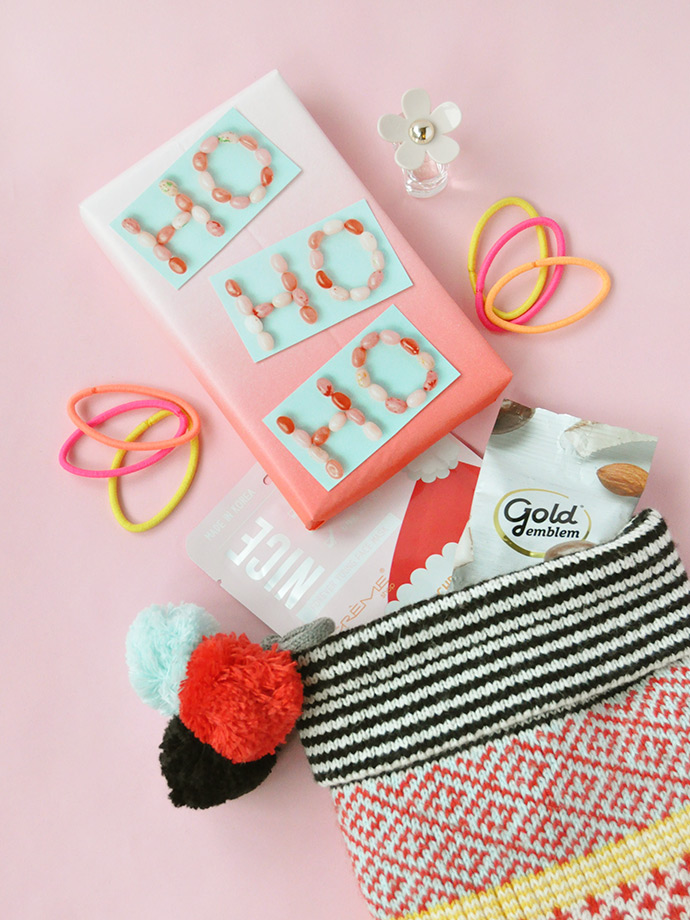 I'm proud to be partnering with CVS Pharmacy to help spread the word about their photo services. All opinions expressed are my own, and all product claims or program details shared should be verified at CVS.com or with the appropriate manufacturers.