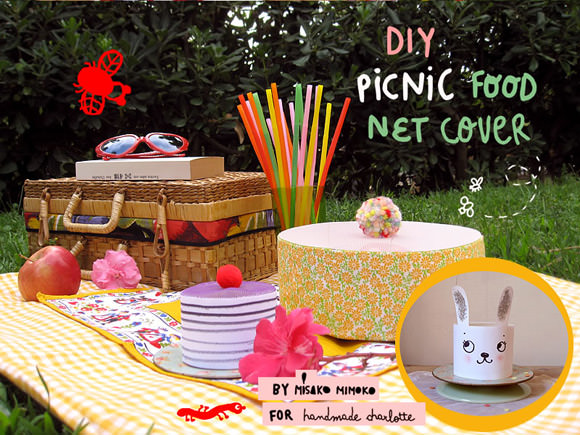 Summer makes me want to spend more time al fresco—relaxing, reading, and having picnics! Yet as much as I enjoy nature, I don't want it near my food. Who does?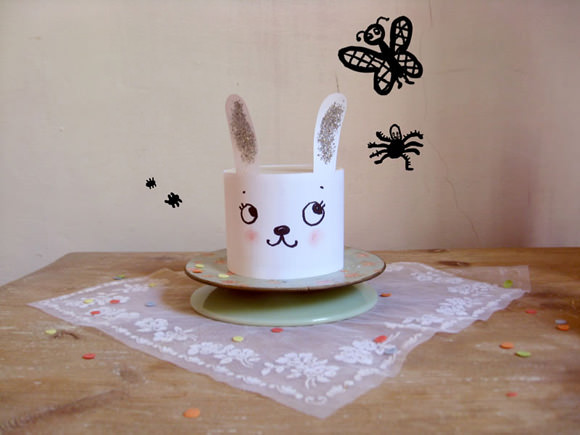 These quick-and-easy food protectors, made with upcycled fruit bags and cereal boxes, are a fun way to keep those pesky insects away and ensure happy, swat-free eating.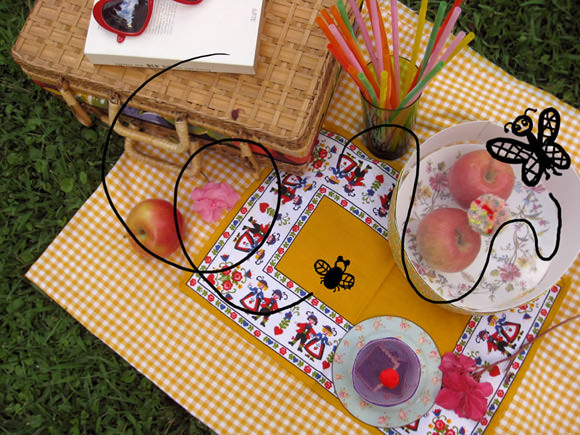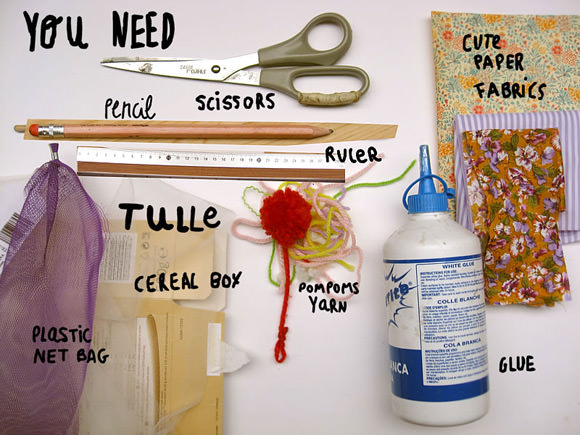 What You Need
Tulle or any fruit net bag
Cereal box
Scissors
Pencil
Ruler
Glue
Marker
Paper (colored or plain) or fabric
Glitter, pompoms, yarn, washi tape, stickers, ribbons, or other embellishments
Instructions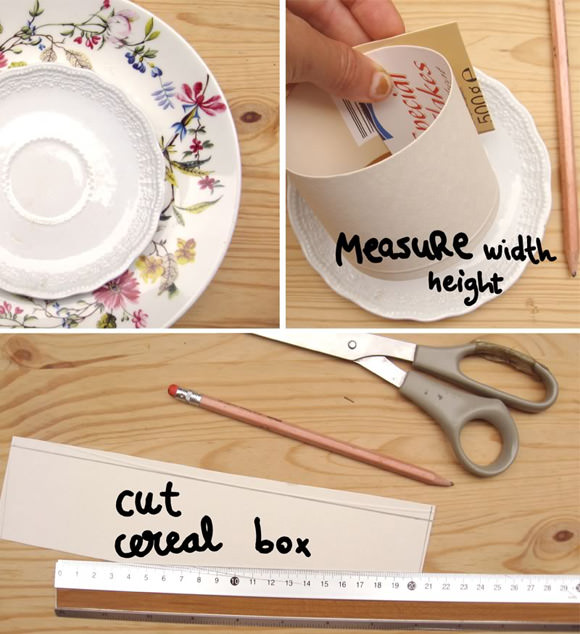 Step 1
Use a plate to get the measurements you need for your food cover. Add 1 inch to the width and cut out a piece of cereal box using those dimensions. (I used two glued pieces for the larger floral plate.)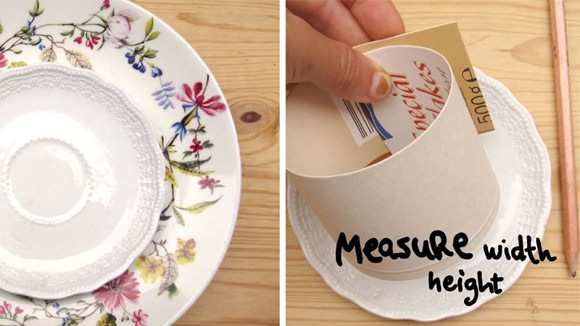 Step 2
Roll the box piece and glue its ends together. Take a piece of net or tulle and cut a circle that is a half inch wider than the box piece and glue the edges to the cardboard.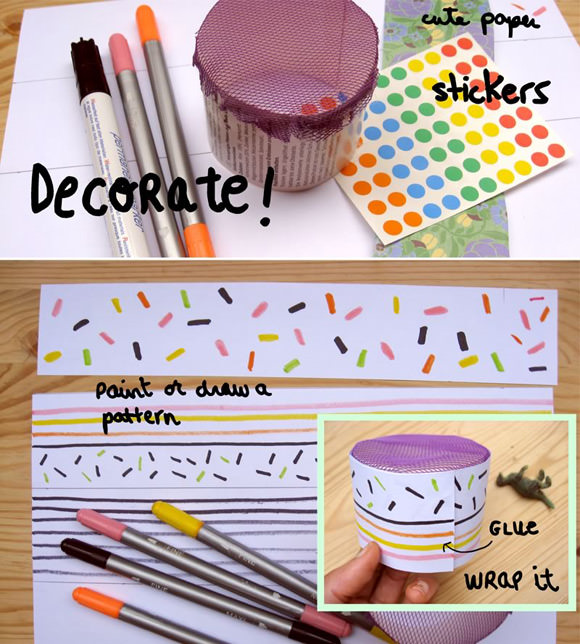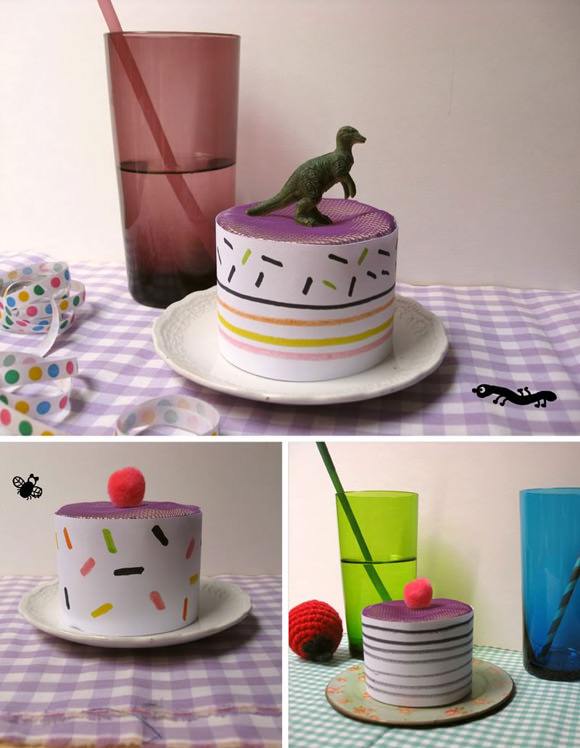 Step 3
Now it's time to decorate the food protector to match the mood of the event you're taking it to. Cover the roll with cute paper or fabric and decorate with washi tape, stickers, or ribbons. Or use white plain paper and paint it. Sew or glue a pompom, a plastic ring, or toy on top for the finishing touch.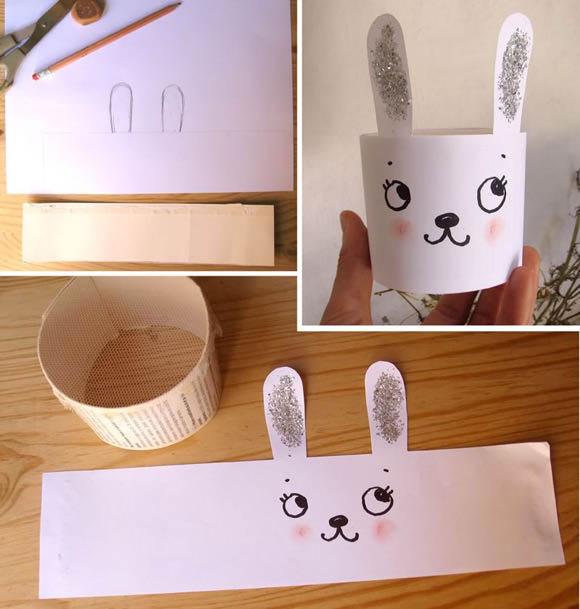 A variation: Construct a glittering companion for your bug-free food. Draw some bunny ears, paint a cute, blushing face, and presto—a functional decoration!
All you need is five minutes to spare and the possibilities are endless. Enjoy!