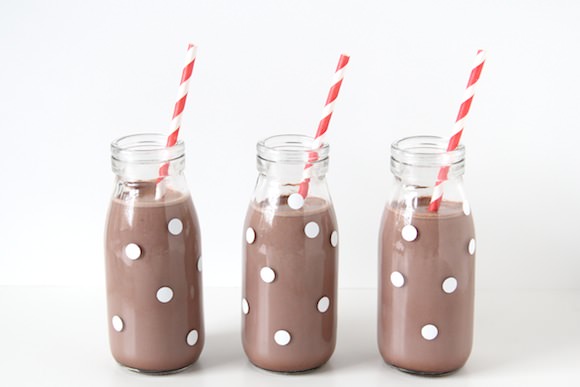 The weather is starting to get pretty chilly around here, and we have officially turned on the heat and busted out the hot chocolate. I thought it would be fun to make some special cups or bottles for sipping hot cocoa and came up with these! They would be especially fun for a kid's party. Really, do you need an excuse to invite friends over for some hot chocolate?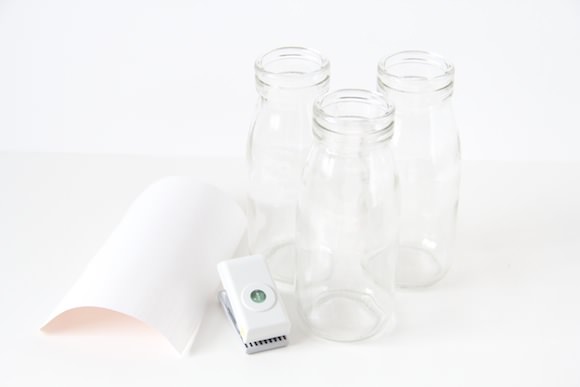 What You Need
Glass or plastic bottles
White contact paper
Small circle hole punch
Scissors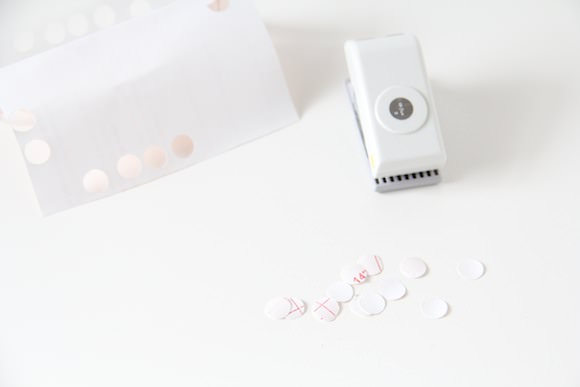 Step 1
Use your scissors to cut off a piece of the white contact paper. Then grab your hole punch and start punching out some polka dots! A little tip, try punching them upside down. For some reason the circles tend to come out a lot cleaner if you do!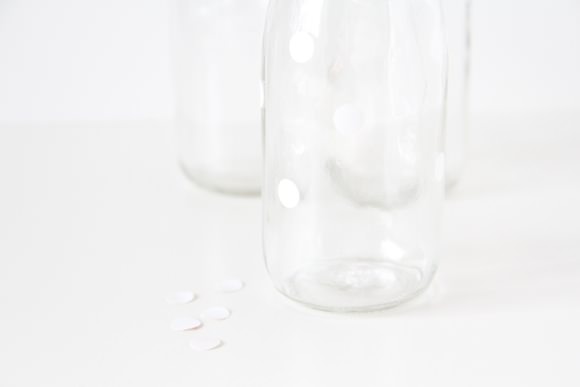 Step 2
Peel off the paper backing and stick them on! I went with a more chaotic pattern, but if you want a cleaner look, you could definitely make them look more uniform.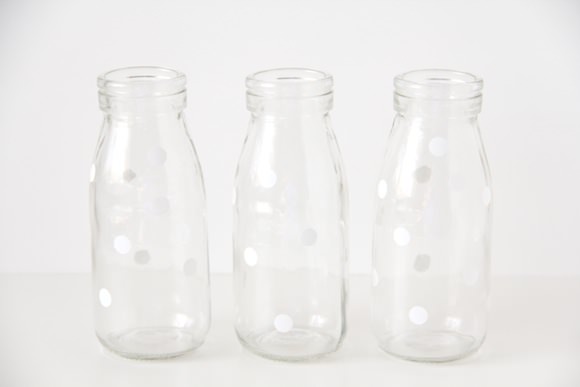 Step 3
Take a second to inspect your bottles. Make sure the dots are where you want them placed. If not, no big deal. You can just pull them back up and do it again. The dots are repositionable!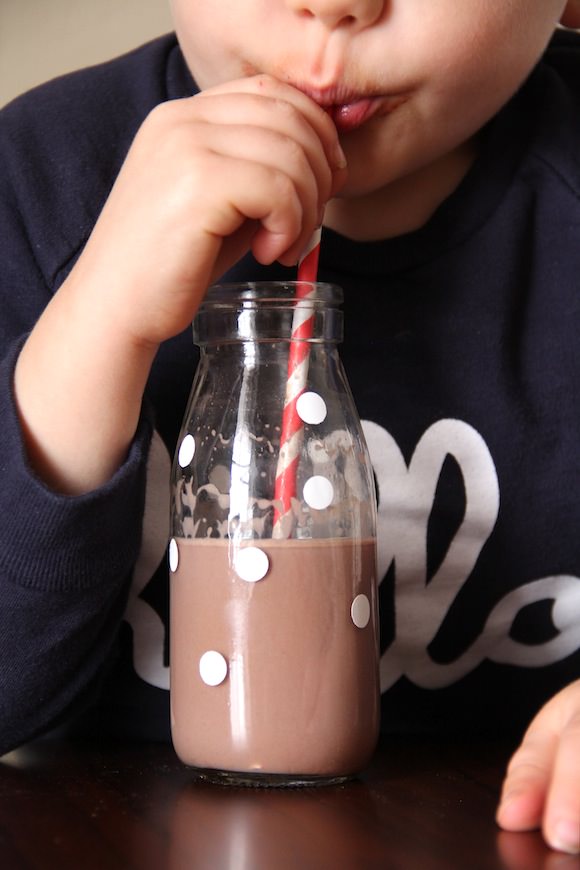 Step 4
Fill with delicious hot coco and enjoy!