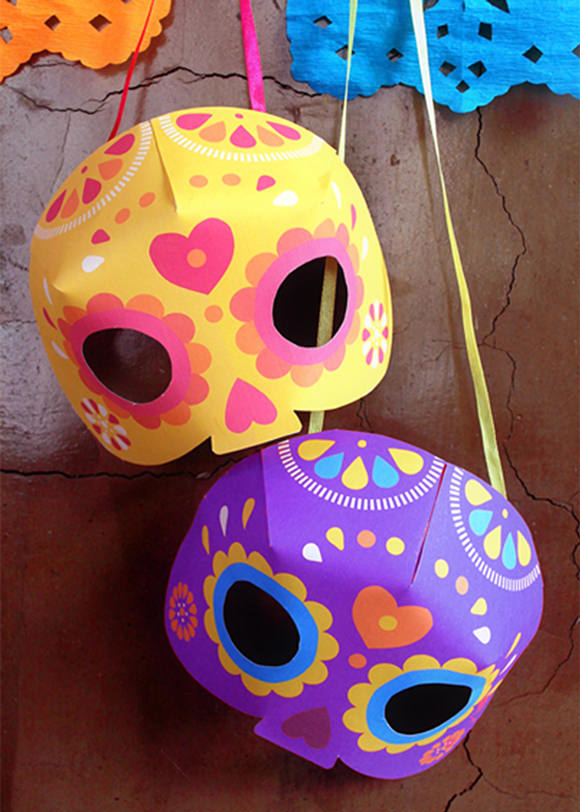 I don't know about your household, but around mine we're frantically finishing a costume. Yet my daughter keeps wishing it was Halloween right this very second, and wants to wear her costume right now!
So, maybe an afternoon of printing and making masks would keep her happy. We could pretend we're having a mini Halloween party. These masks would be great for official Halloween parties, too, and easy to put together at the last second. Or, print them out and let your guests assemble. Now that's a good division of labor!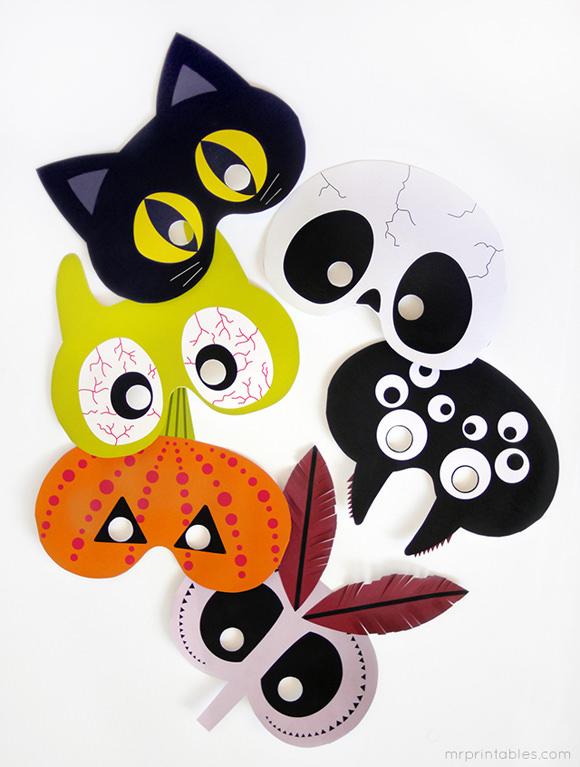 DIY Printable Halloween Masks
via Mr. Printables
Mr. Printable's collection of free masks are all amazing and well designed. This collection of Halloween masks is a perfect example!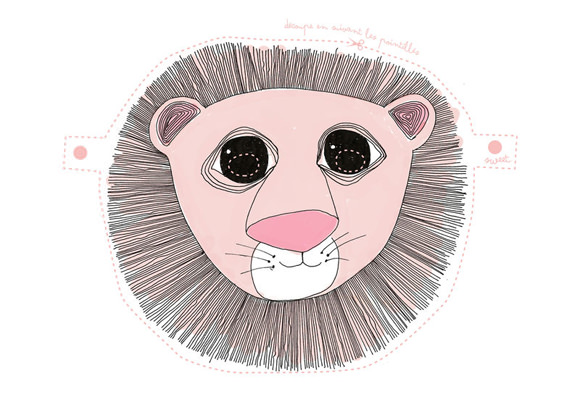 DIY Printable Halloween Lion Mask
via Sweet Little World
This illustration tugs at my heart strings. It's the sweetest lion I've ever seen—and it's perfect for your favorite sweetie.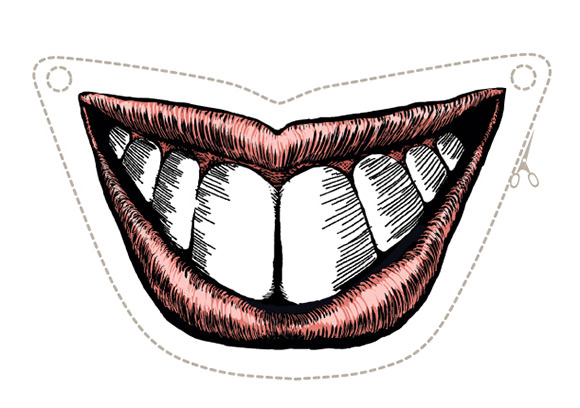 DIY Happy Worker Printable Mask
via Happy Worker
This mask cracks me up! Which makes me think it will give your kids the giggles too. I'm curious to see if using rubber bands over the ears really works. What do you think?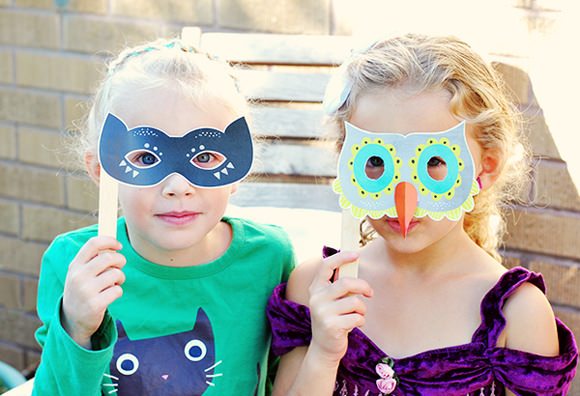 DIY Printable Halloween Masks On A Stick
via Sweet Muffin Suite
Putting masks on a stick is great for little ones who feel uncomfortable attaching a mask to their head with elastic. Plus, they're perfect for party-themed photo booths!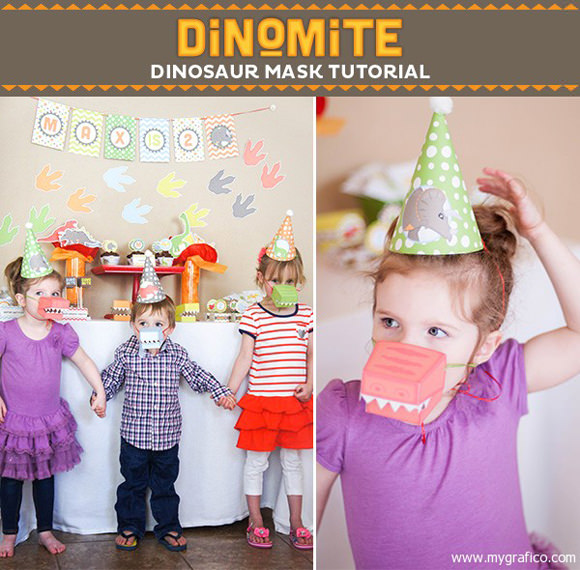 DIY Printable Dinosaur Masks
via My Grafico
These little mouth masks are a fun twist on your average paper mask—the 3D forms change the kiddos faces completely.
Pictured at the top of this post: 3D Calavera Masks from Happy Thought.