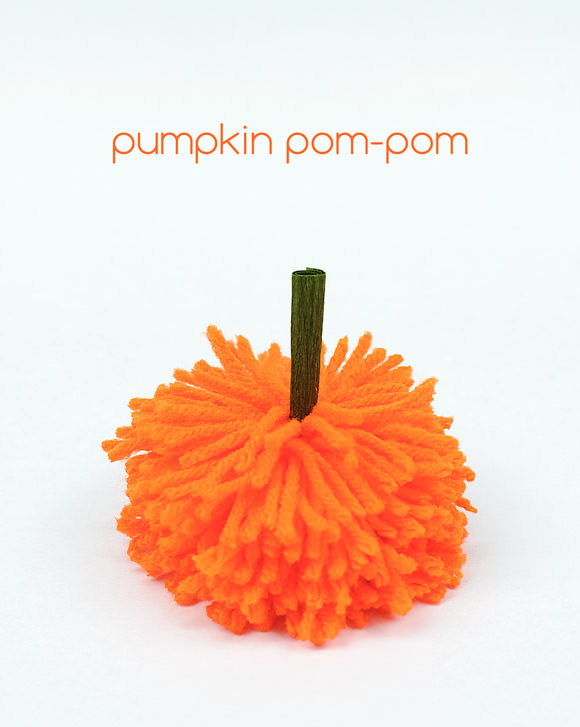 Growing up with a mother who is a self-proclaimed "knitaholic"(she even named her knitting group Knitters Anonymous), I was in charge of making the pom-poms for the hats and sweaters she made all winter long. Pom-poms, the unofficial mascots of knitting, are still one of my favorite things to make.
This sweet little pumpkin can be made in no time at all using our 60-second pom-pom technique. Turn your kitchen table into a full-fledged pumpkin patch in seconds flat!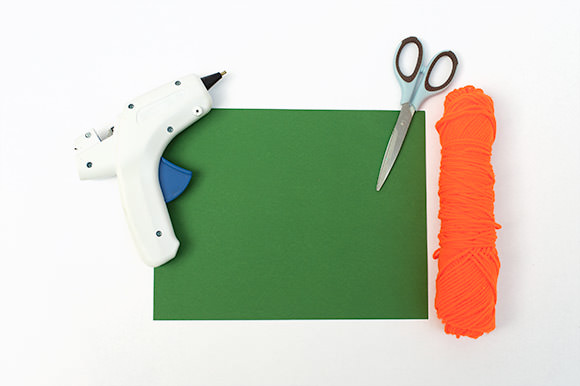 What You Need
Yarn (we used Red Heart)
Green card stock (for the stem)
Glue gun
Scissors
Twine
Instructions
Create a pom-pom in the size of your choice using our 60-second pom-pom technique.
Cut a strip of green card stock and roll it up to make the stem.
Attach the stem to the top of the pom-pom using your glue gun. That's it!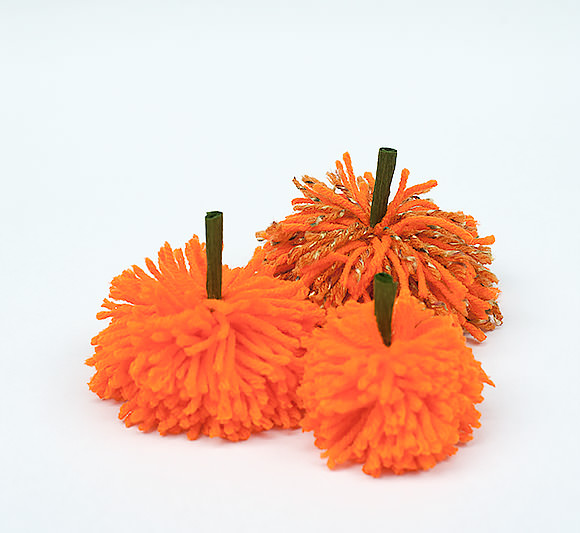 Happy crafting!