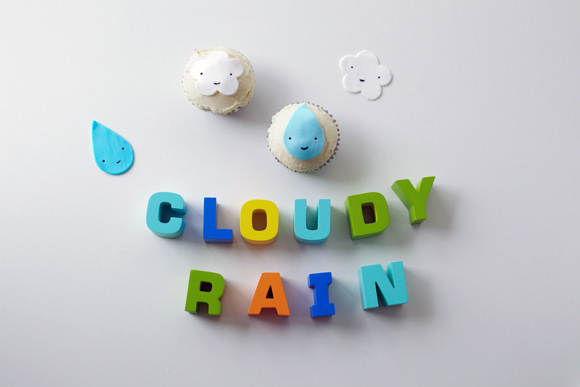 Let's make raindrop and puffy cloud edible fondant cupcake toppers! This is an easy DIY you can do with your little ones. These cupcake toppers are a fun idea for a weather-themed birthday party or for a baby shower for a little baby boy. Drip drop, here comes happy rain!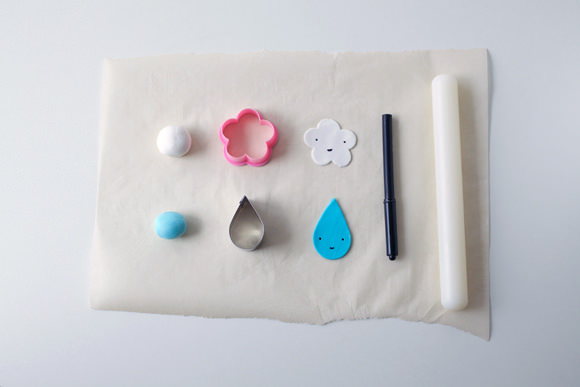 What You Need
A small ball of white fondant (also known as sugar paste). Fondant is readily available at baking supply and craft superstores, or you can make your own marshmallow fondant.
A small ball of blue fondant (I tinted my white fondant blue using gel food coloring in sky blue)
A small cloud cookie cutter (or a fondant flower cutter, which is what I used)
A rolling pin
A small amount of cornstarch
An edible food decorating pen in black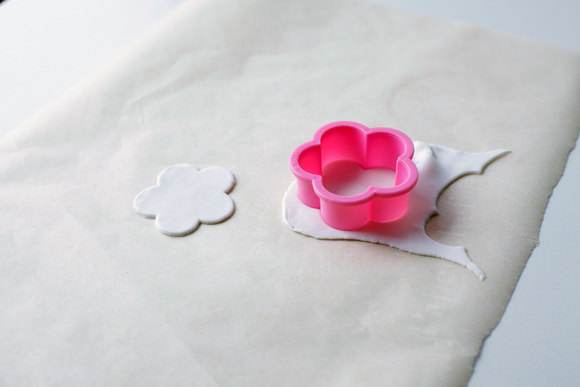 Step 1
Roll out your white fondant to about ¼ inch thick, using a little bit of cornstarch and your rolling pin. Using your cloud cutter or flower cutter, cut out "cloud" shapes.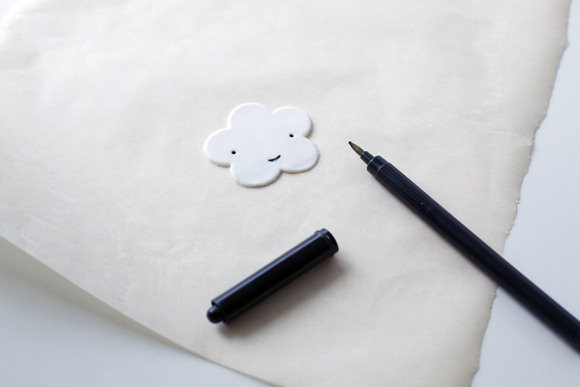 Step 2
Using your edible food writing pen, create a simple face on your cloud shape. I like to just do two wide-set eyes and a simple mini-smile. I never do a nose because it takes away from the cuteness factor!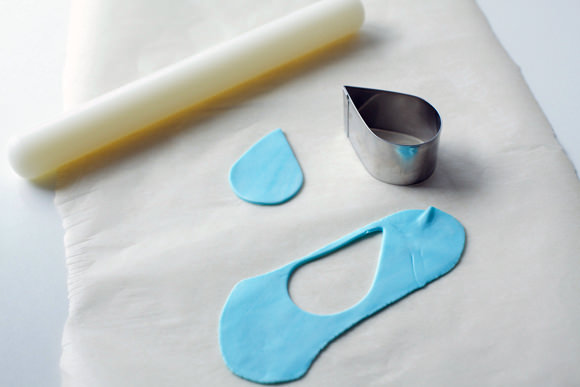 Step 3
Roll out your blue fondant and cut out teardrop shapes.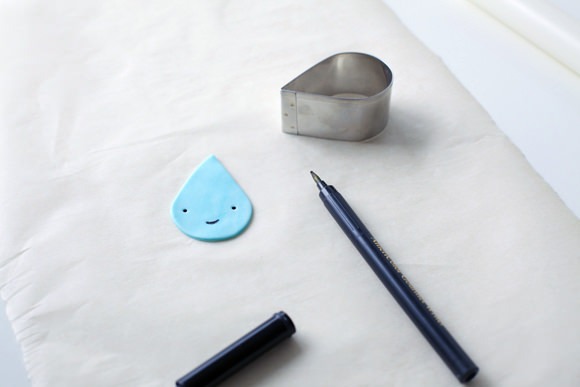 Step 4
Bring your raindrop to life with a swift and simple face! Well hello there, Drippy Guy!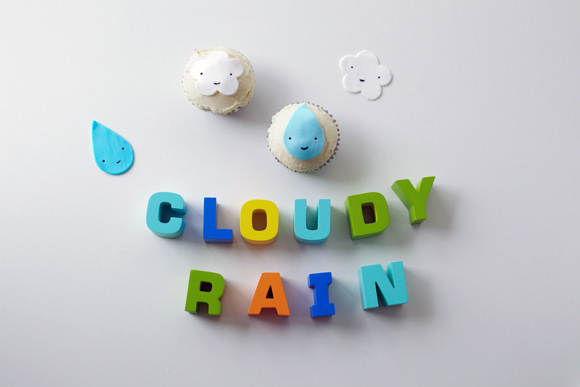 Step 5
Place your cloud and raindrop toppers on frosted cupcakes. It's party time!
Have fun at your cloudy rain party, everyone! See you again real soon with another cakey DIY!