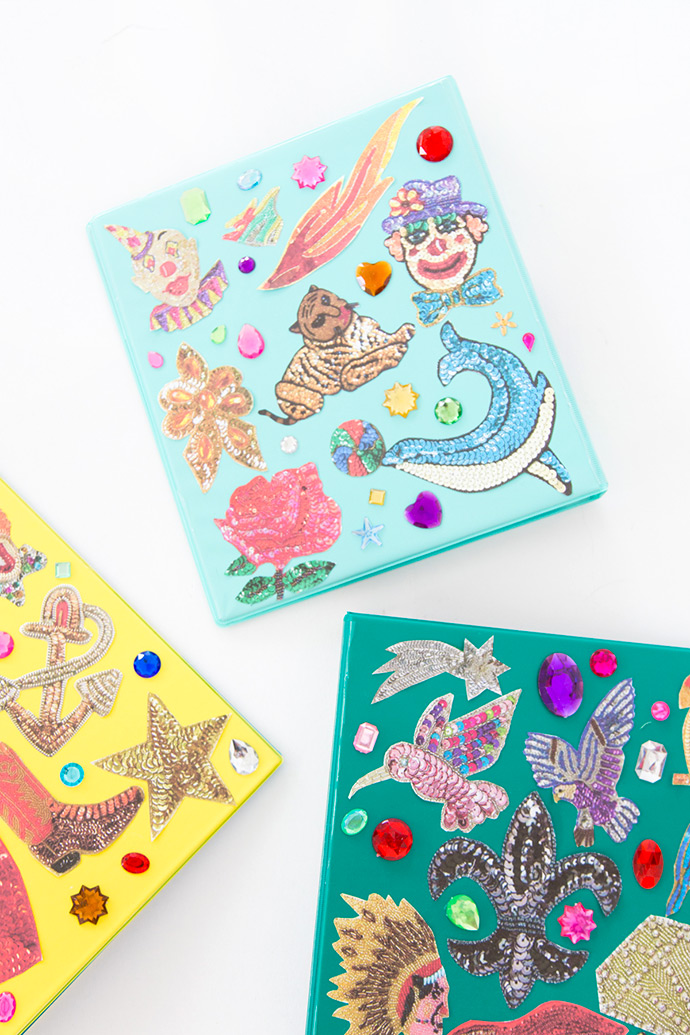 One of our favorite ways to craft is to transform everyday items into unique treasures. This simple DIY makeover was inspired by vintage sequin patches and appliques. The bright metallics colors and shapes of these patches are so insanely good that we knew we had to give them a place to shine.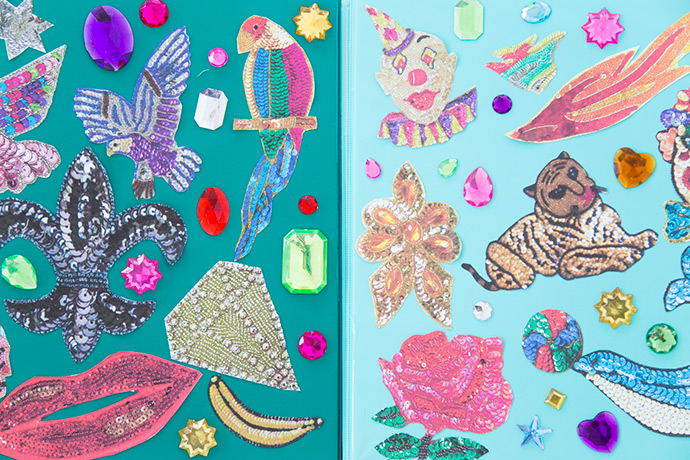 Sequin patches, especially vintage ones, can be a bit pricey, so we went the more affordable route and printed images instead and used Mod Podge to attach them onto a few binders. The final touch? A handful of bright stick-on gems for even more saturated color.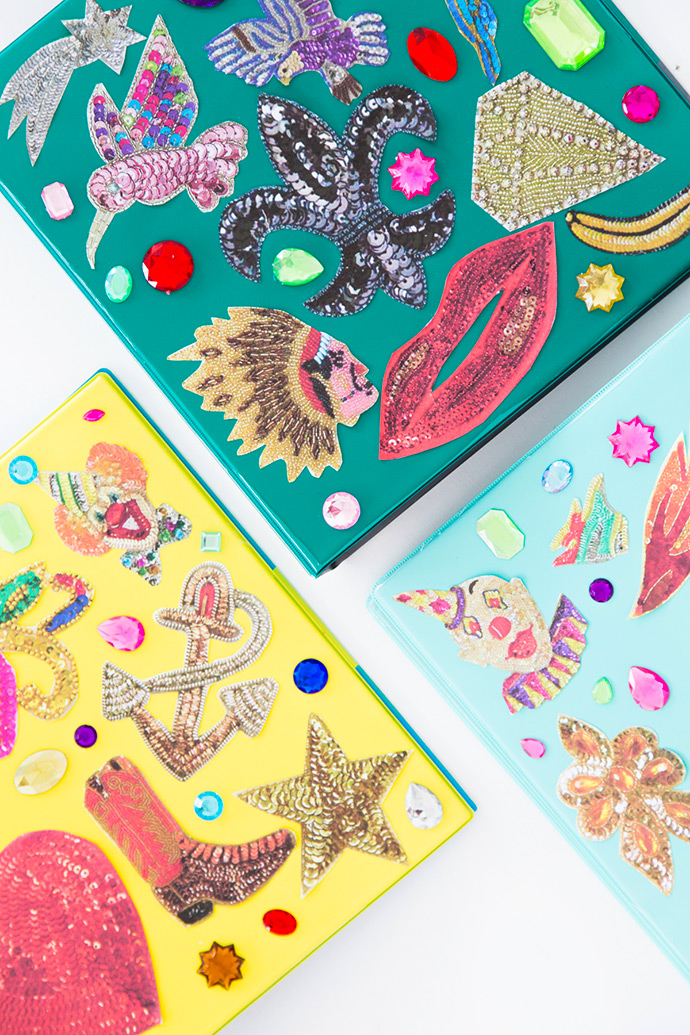 Printed vintage sequin patches
Binders
Paintbrush
Colorful sticker-back gems
Step 1
Do an image search for vintage sequin patches. Pick your favorites and print them out.
Step 2
Cut out the paper patches and arrange them onto your blank binder cover. Once you're happy with the set-up, snap a picture, remove the patches, and use a brush to apply a coat of Mod Podge onto the binder.
Step 3
Looking at your photo as a guide, place the patches back onto the binder in the same arrangement as before, pressing them into the Mod Podge.
Step 4
Apply a coat of Mod Podge on top of the paper patches to seal them in place. Let dry completely.
Step 5
Once the Mod Podge is dry, stick on some colorful gems and your binders are ready to use!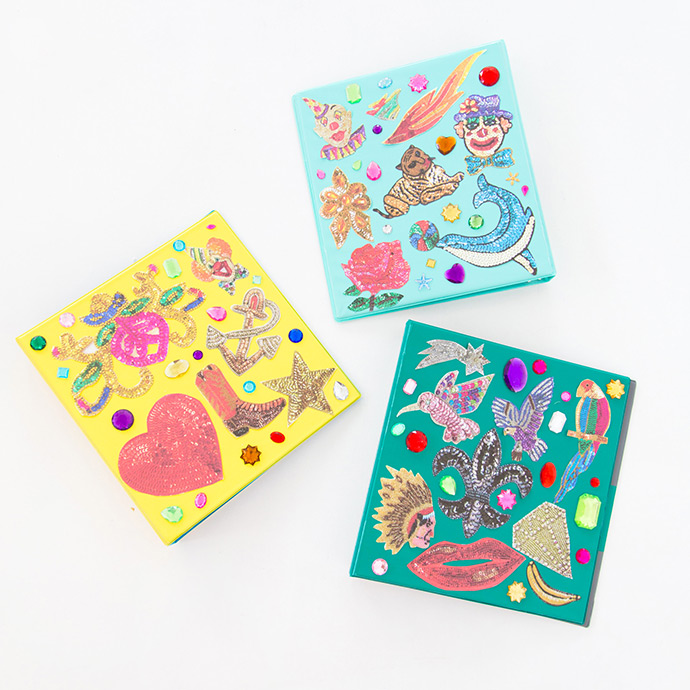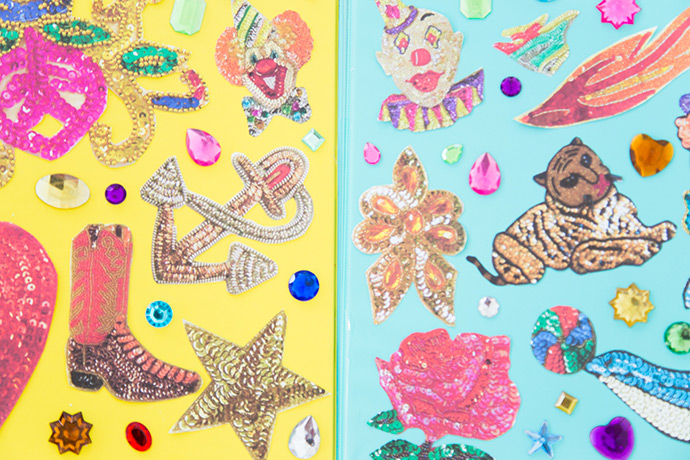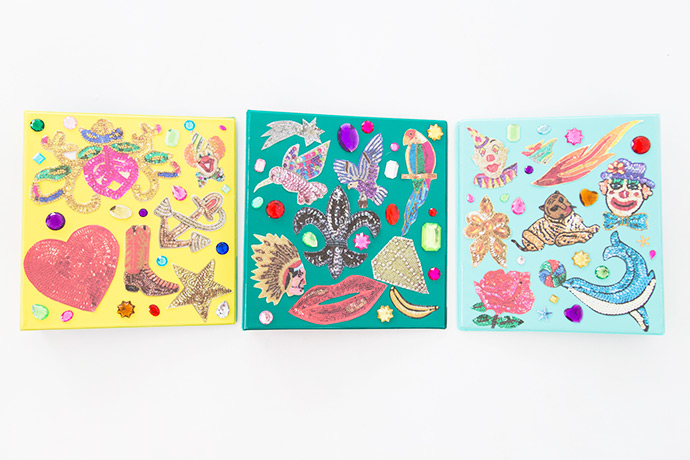 Photos by Michelle Norris Photography
Shot in the Paper & Stitch studio
Crafted by Handmade Charlotte