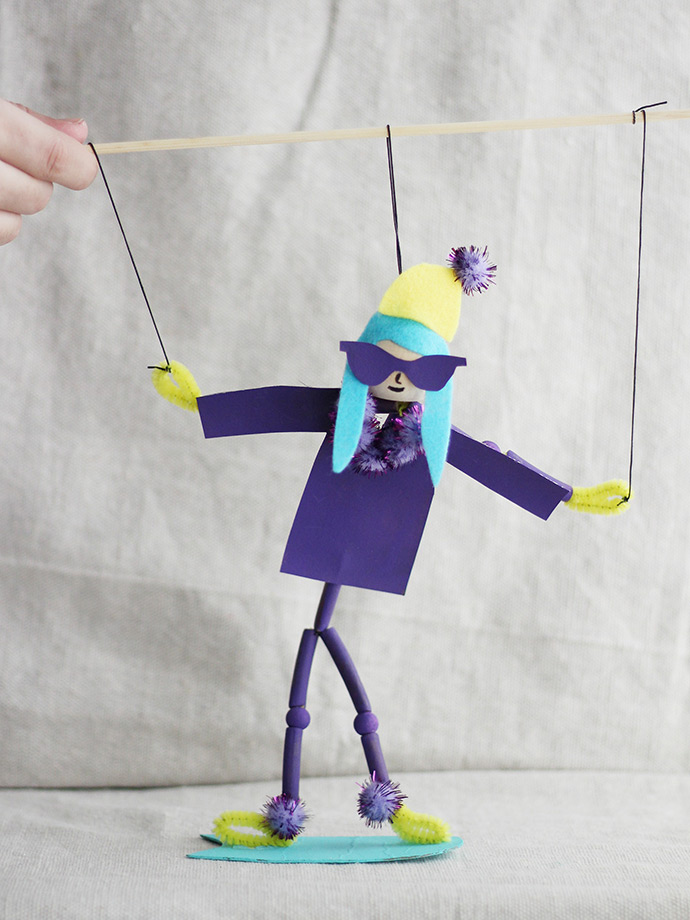 Who else is bummed now that the Winter Olympics are over for the year? We wish they could go on for a few more weeks, we just love watching them so much! If you're feeling the same way we are, you'll love today's DIY snowboarder puppet! Snowboard all around the house, do flips, twists, and tricks – we hope you get the gold medal! Keep reading to see the how-to video, as well as written instructions.
Elastic string
Paintbrush
Black marker
Wooden skewer
Scissors
Hot glue gun
Cardstock
Wooden beads
Step 1
Cut a piece of elastic cord and put 1 smaller and 1 larger wooden bead at the top to be the elf's head. Bend two pipe cleaners in half and place on the string – these will be the arms and legs. Put pasta noodles along the body between the pipe cleaners (3), on the pipe cleaner arms (2) separated by a small wooden bead, and on the legs (2) again separated by a small wooden bead.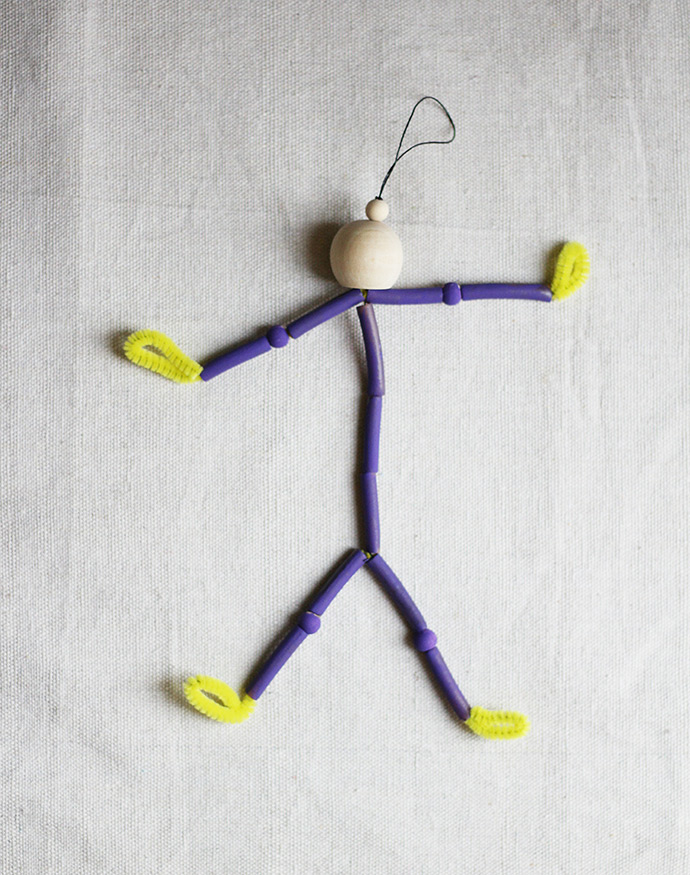 Step 2
Paint all the pasta and beads (we used purple!) and let dry. Then thread the pasta noodles and beads onto the pipe cleaner like you just arranged. Bend the ends of the pipe cleaners into little loops to be the hands. Do the same for the legs.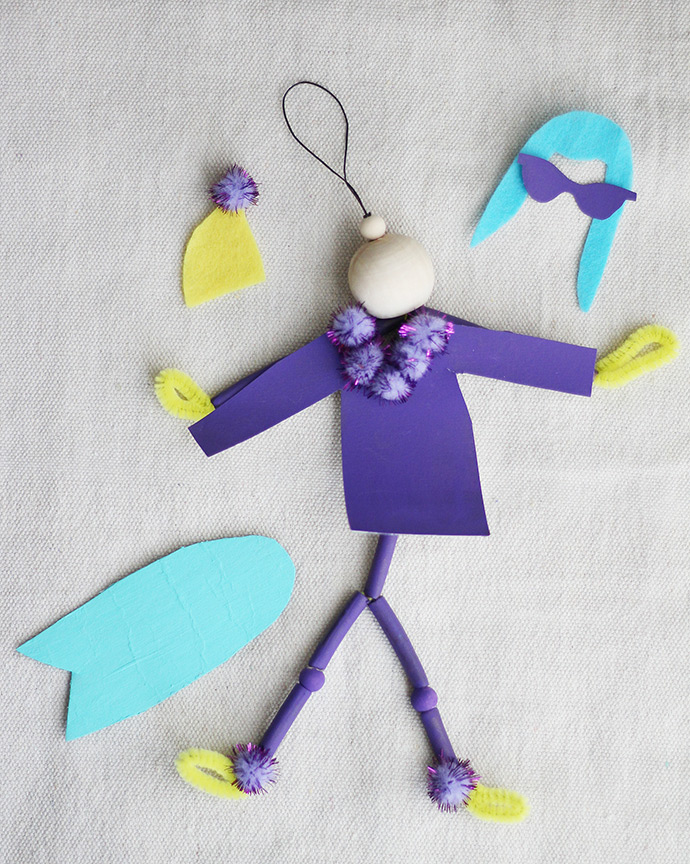 Step 3
Time to decorate your snowboarder! Cut a parka out of cardstock and glue onto the puppet body. Add pom pom details for the collar. Cut her hair and beanie out of felt and glue on. We made some cool shades out of cardstock too – glue those on and draw on a nose and mouth using a black sharpie.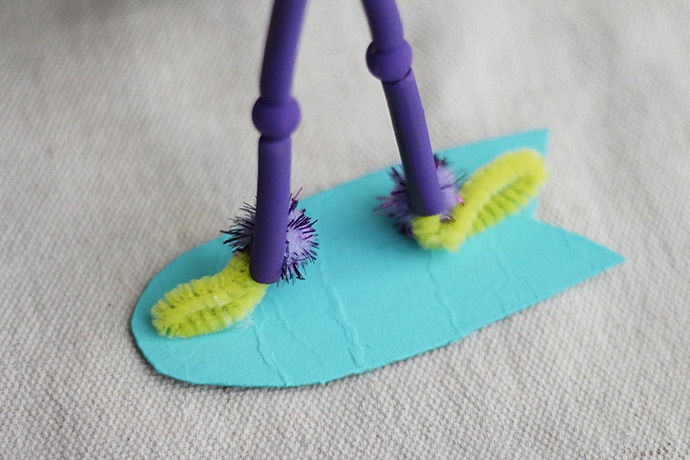 Step 4
Cut a snowboard out of cardstock or thin cardboard and paint. Let dry and then glue to the bottom of the puppet's feet. Add pom poms onto the ankles for a fun little detail.
Cut pieces of black cord to attach the arms up to the wooden skewer. Attach the cord from the puppet's head as well and voila! Time to go snowboarding!
Photo and video by Caroline Gravino
Creative direction by Handmade Charlotte