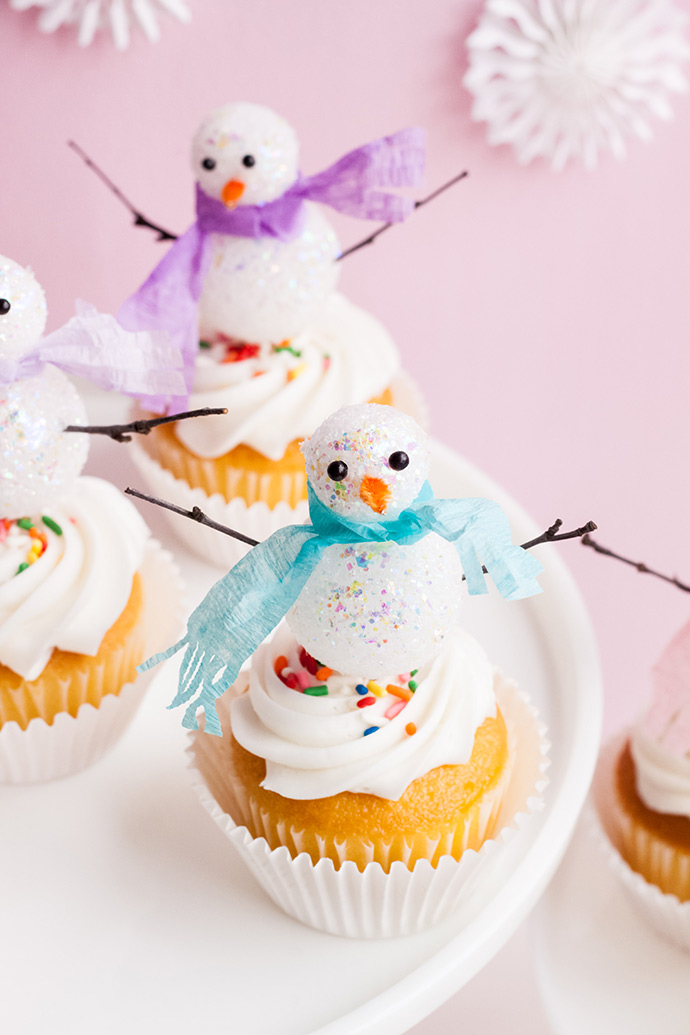 A snowfall doesn't truly count unless you can build a snowman! Now that I'm old(er), I get pretty cold in those negative degree temps, so I prefer to make "indoor snowmen" from the comfort of my home, drinking hot chocolate – fireside. Doesn't that sound like a nice way to spend a winter day? I can watch the kids build a real one from the window!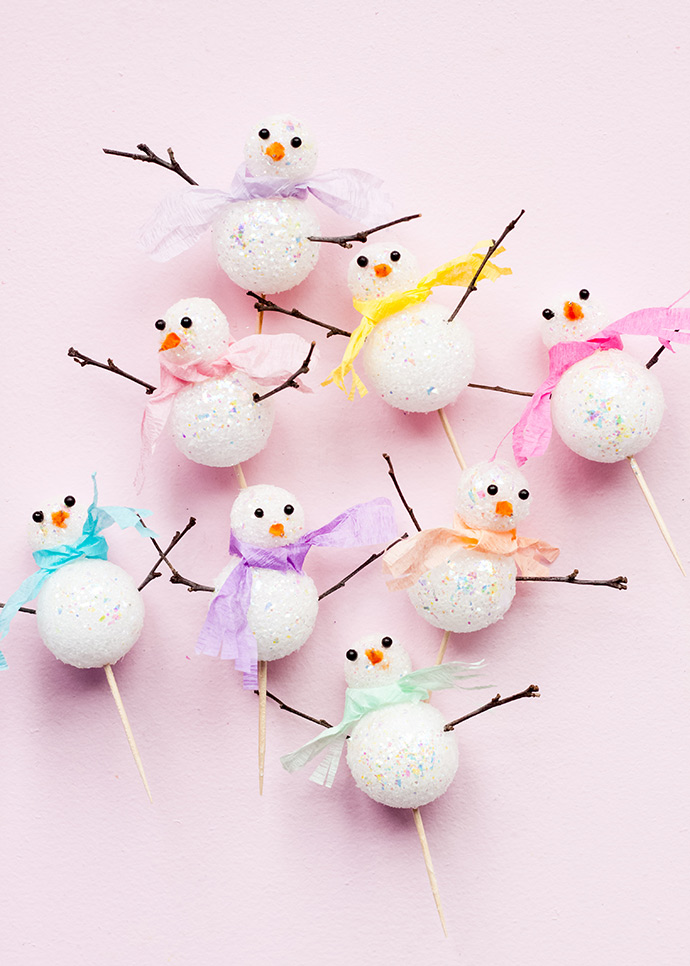 These itty bitty snowmen are just so lovable, and you can serve them on a little cupcake treat with hot chocolates when the kids come in from winter play. Sometimes special handmade details make childhood memories extra magical!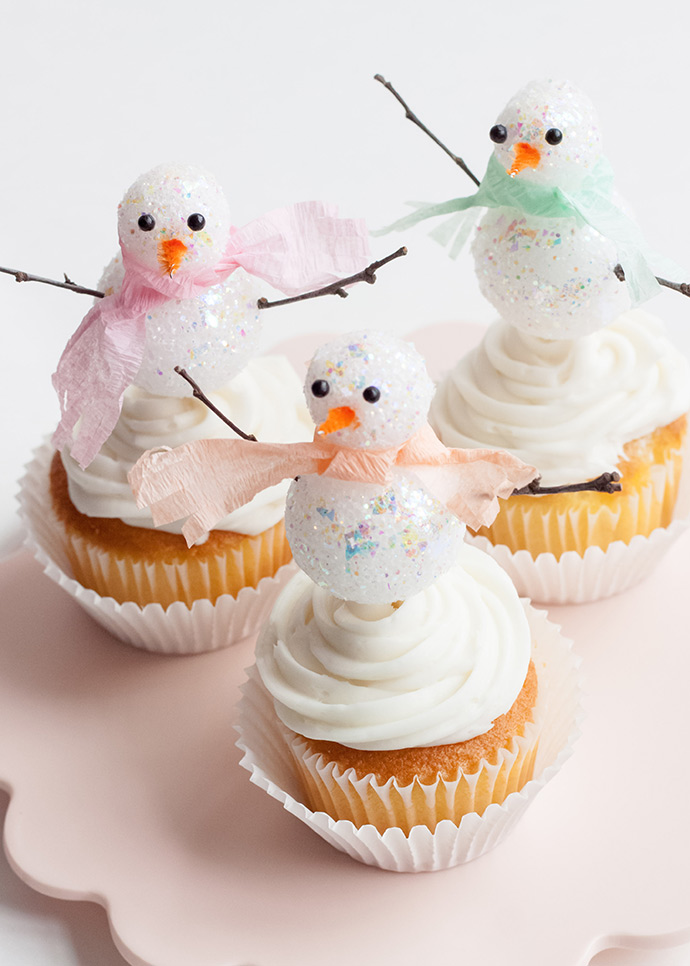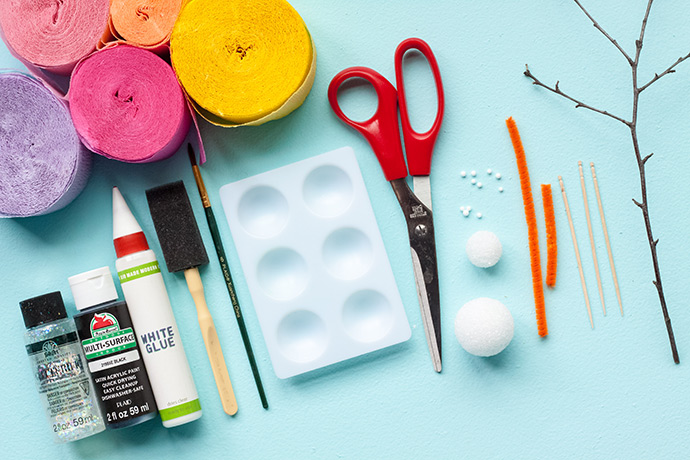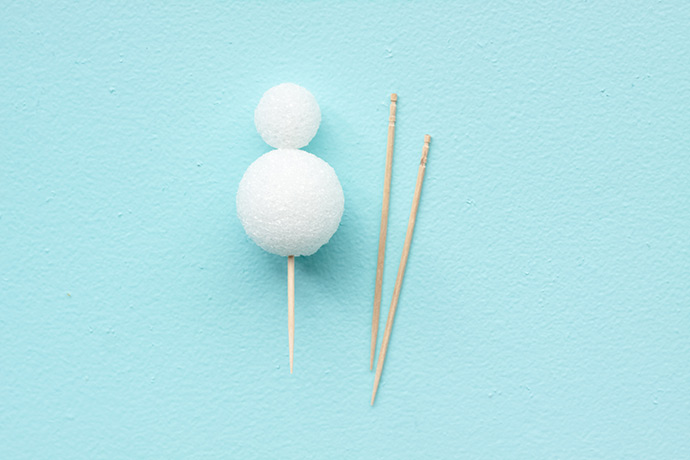 Step 1
Stick an extra-long toothpick all the way through the middle of the larger Styrofoam ball. Place the top of the extra-long toothpick about 2/3 of the way through the middle of the smaller Styrofoam ball. Slide the larger ball up so that it is touching the bottom of the small ball. You may want to use glue to hold the balls onto the toothpick.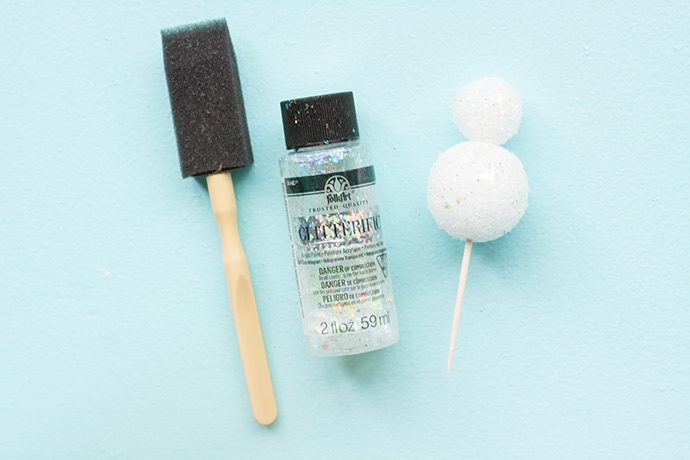 Step 2
Use a foam brush to coat both Styrofoam balls in Glitterific Acrylic Paint. Allow to dry.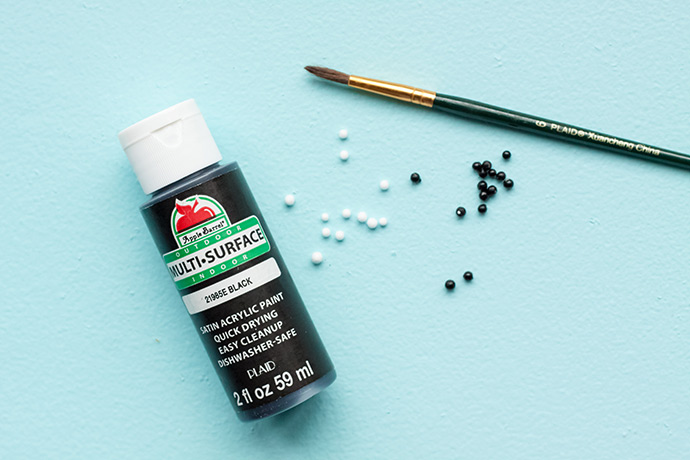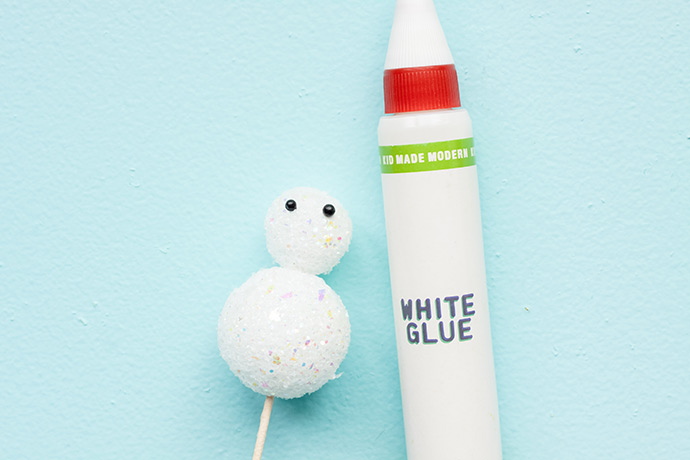 Step 3
Use a small paintbrush to paint your craft foam beads black. It is easiest to place them on wax paper, and roll them around in small dabs of paint. Once they are dry, use glue to place them on the snowman's face.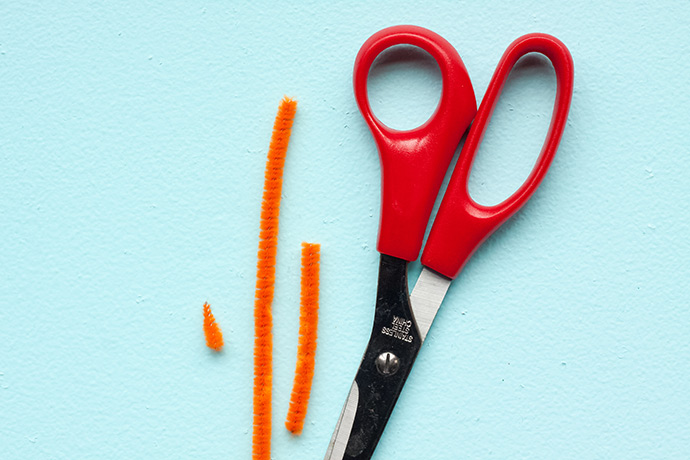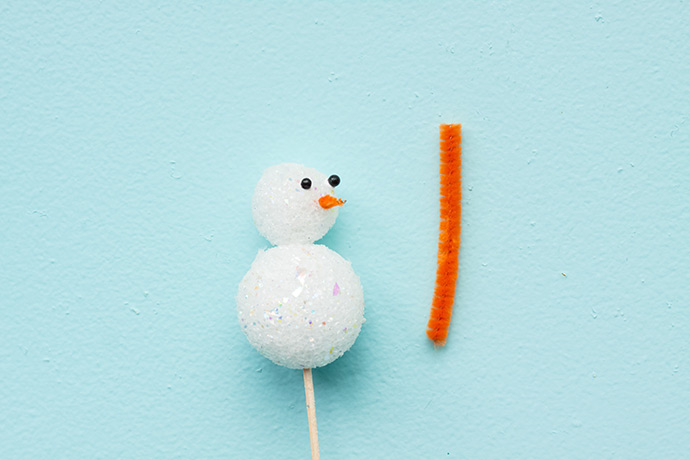 Step 4
To make a carrot nose, cut about a 1 inch piece of orange pipe cleaner. Cut the end of the pipe cleaner piece into an angle all the way around, so that it looks pointy, and then stick the blunt end into the Styrofoam face of the snowman.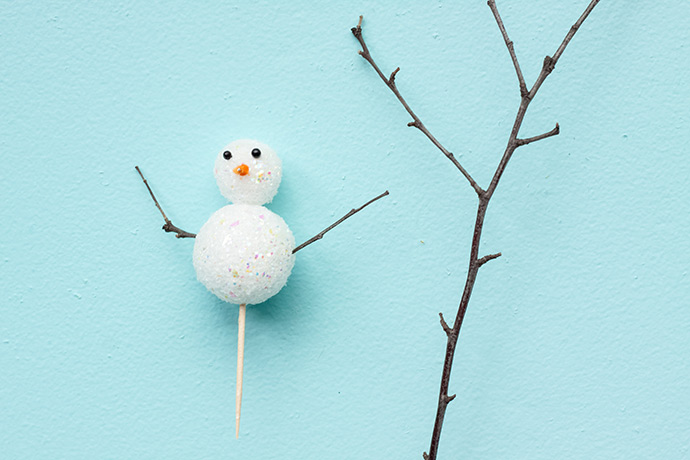 Step 5
Cut some skinny twigs down, and stick them into each side of your snowman as arms.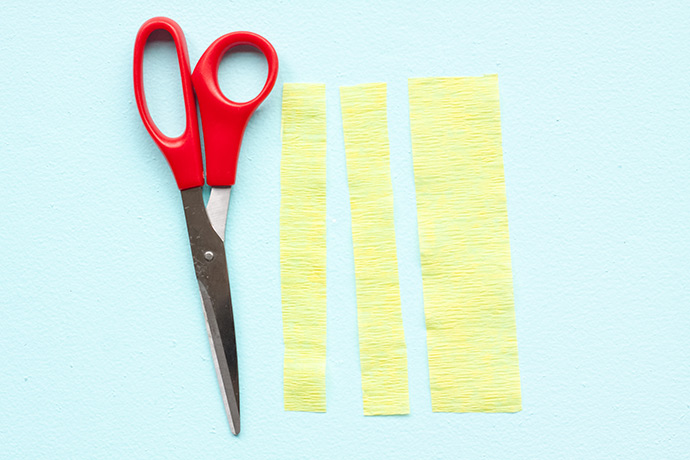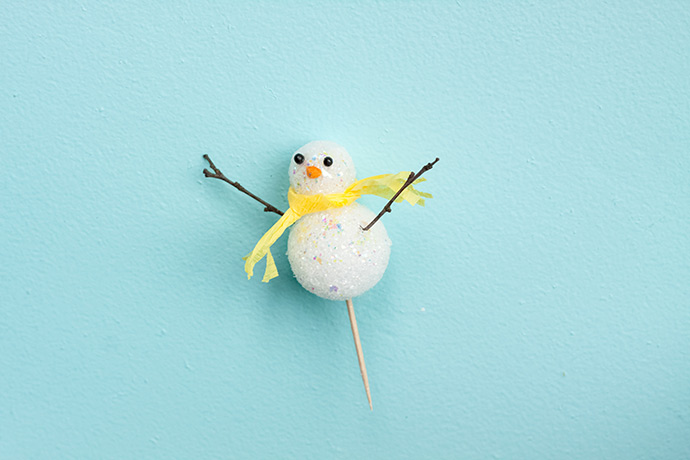 Step 6
Cut a 5 ½ inch piece of streamer, and cut that piece in half the long way, so that it is skinnier. Wrap it around the snowman's neck (between the two balls), and use scissors to cut fringe into the two ends of the streamer scarf.
Now name your snowman (or woman), and stick him in a cupcake for a magical winter treat!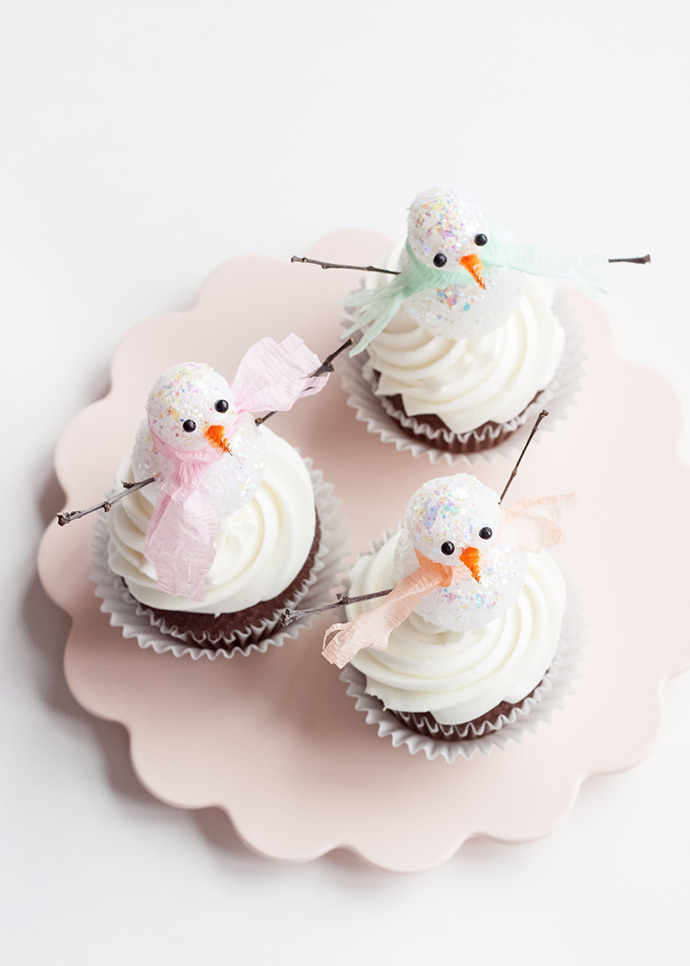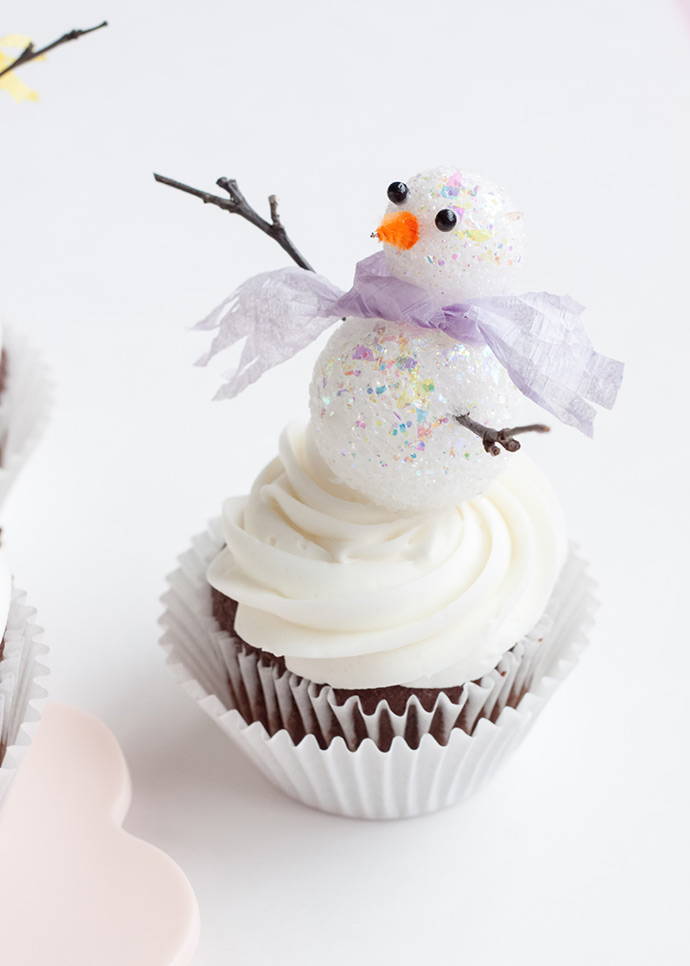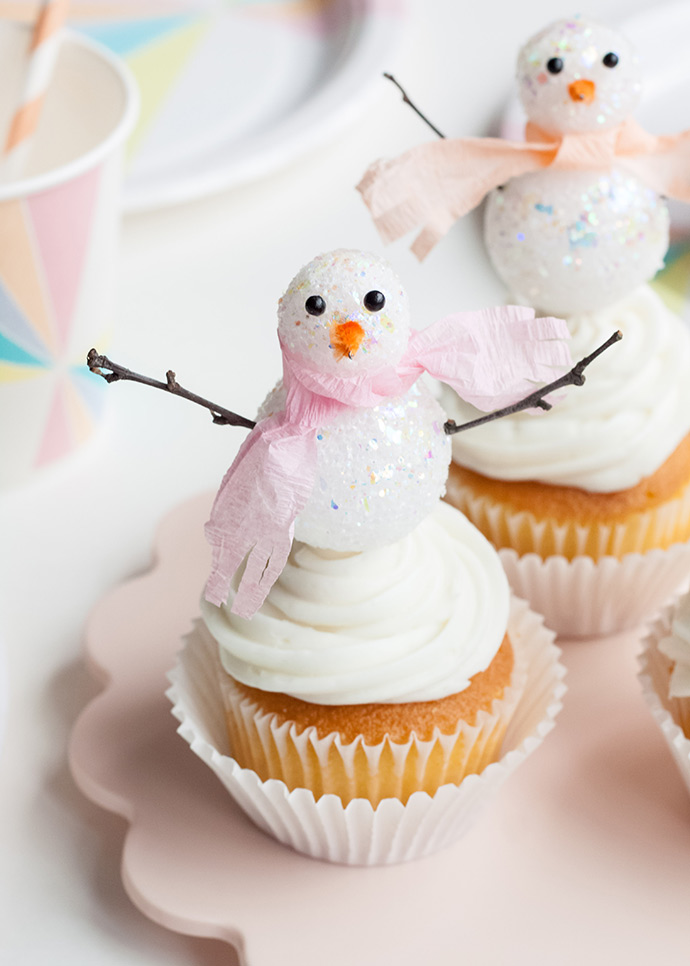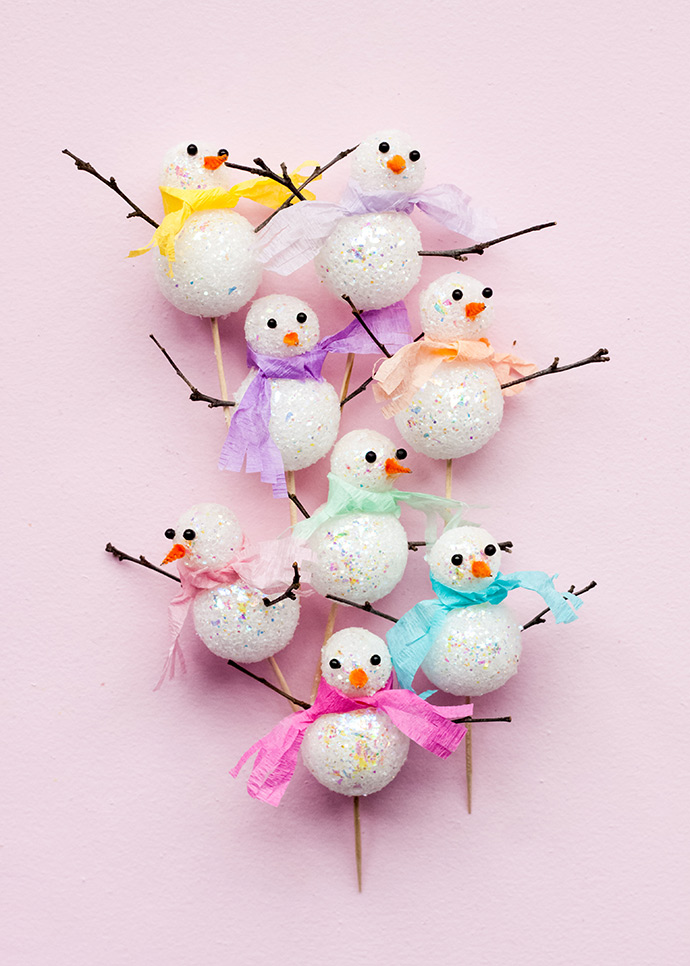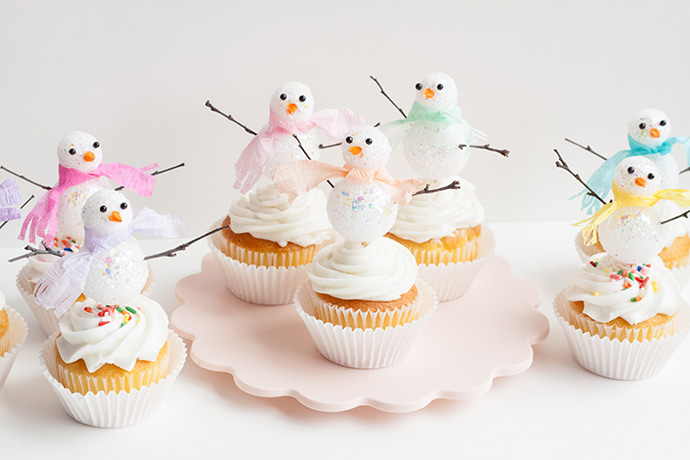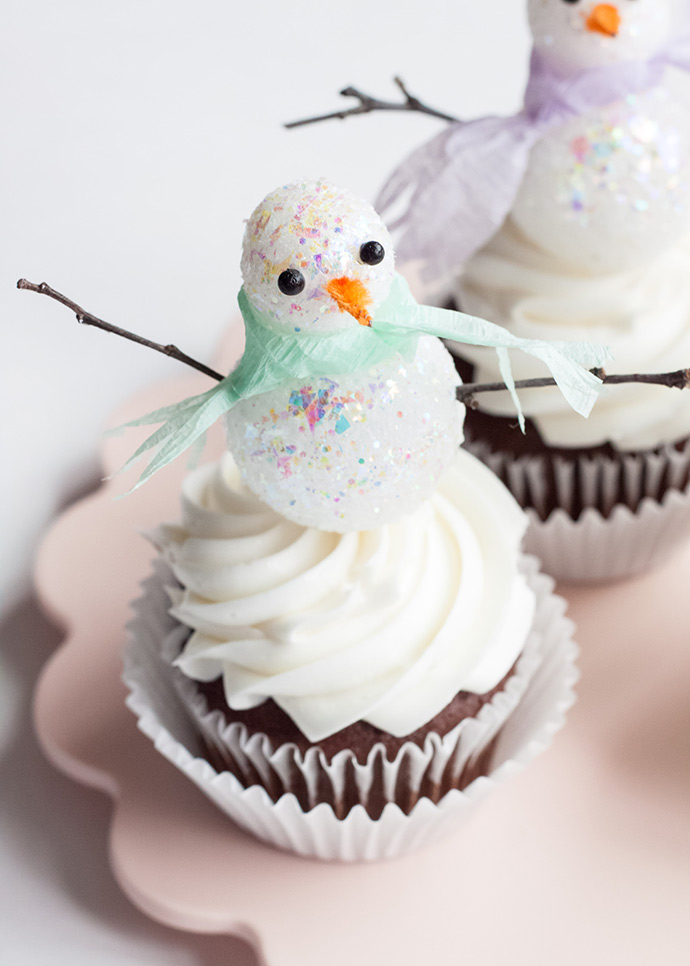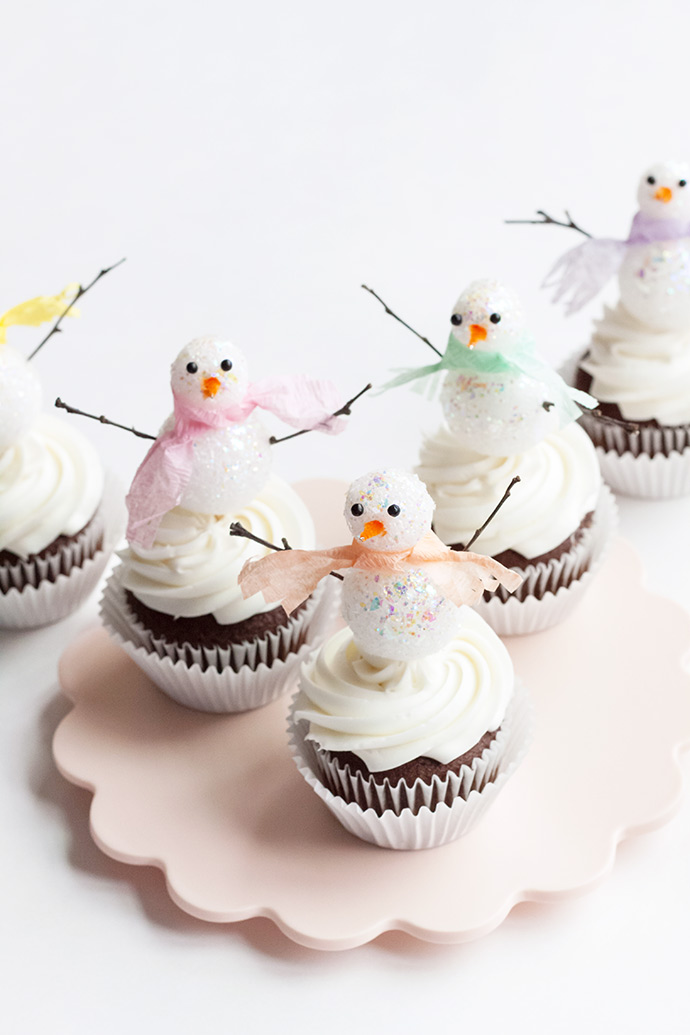 Happy crafting!