Strawberry season is upon us, and I already celebrated with a "pink drink" from the big ol' coffee chain this week! I love everything about this time of the year! My daffodils have been blooming for a while, the Farmer's Market is getting ready to start up, and we'll be Spring Breaking very soon!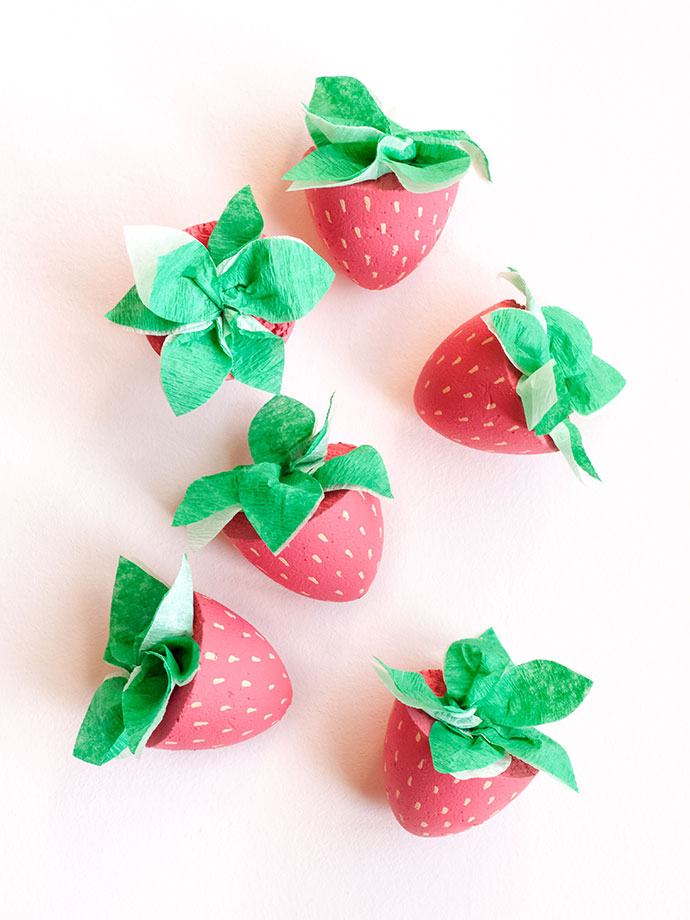 A celebration with these strawberry cupcake toppers would be a fun way to bring in the season. You could host a brunch, a Mother's Day luncheon, or party with a Farmer's Market theme! Strawberry Shortcake parties are always a hit too.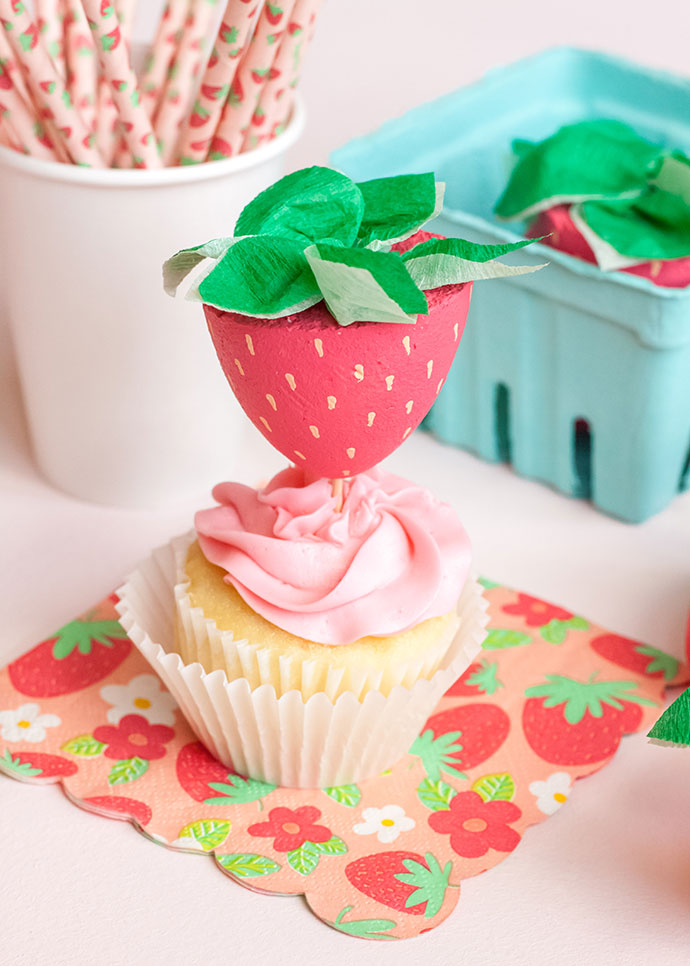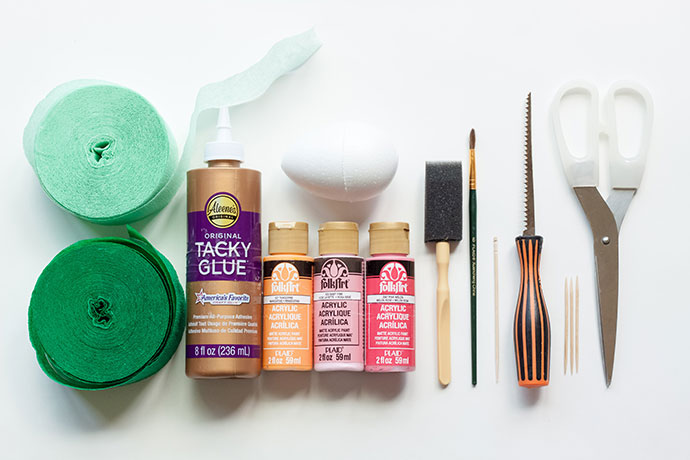 • 3" Styrofoam egg
• Pumpkin carving knife (or miter box and saw)
• Sponge brush
• Folk Art Acrylic Paint (Pink Melon, Tangerine, Baby Pink)
• Paint Brush
• Toothpick
• Streamers (green & mint green)
• Scissors
• Tacky glue
• Extra-long toothpick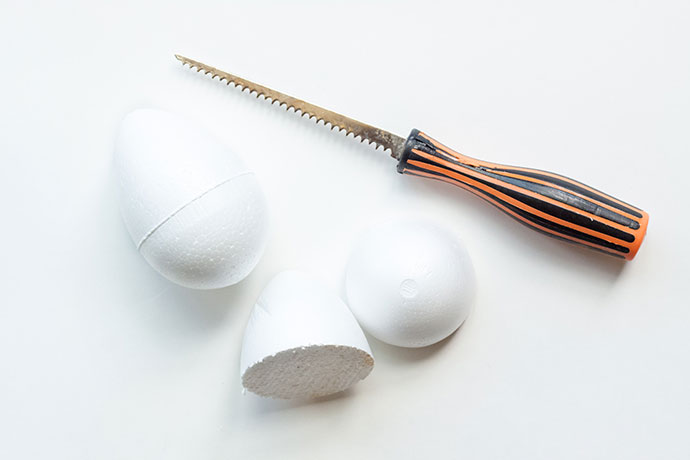 Step 1
Use your saw or pumpkin carving knife to cut off the rounded end of your Styrofoam egg. The one we used happened to have the perfect line around it for a guide. A saw works best, but a pumpkin carving knife will work as well. You will just have to saw more aggressively, and do your best to smooth off the top!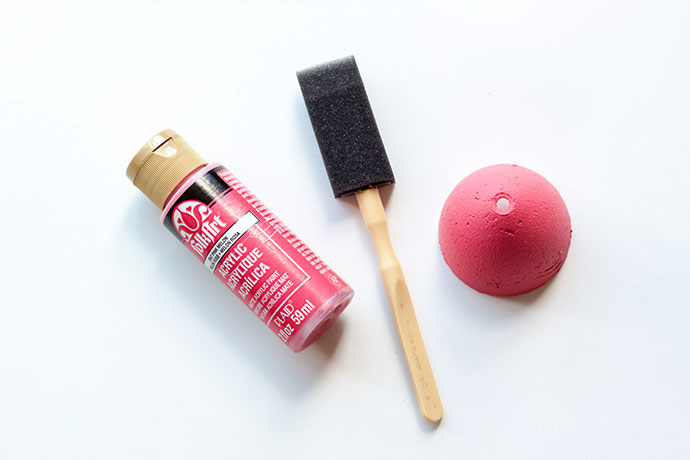 Step 2
Use a sponge brush to paint the pointy (strawberry-like) end of the egg "Pink Melon".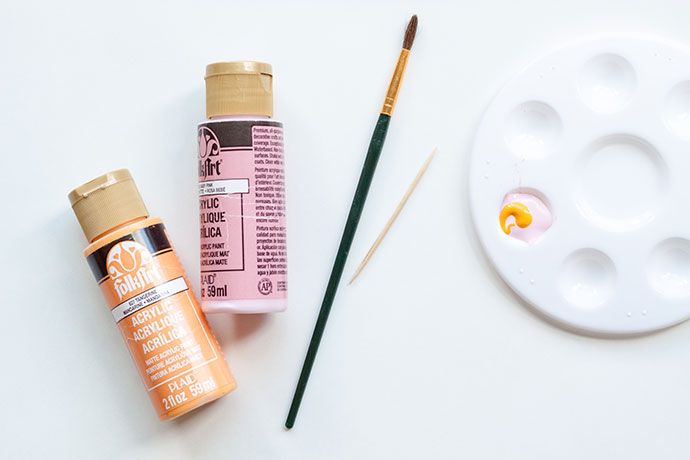 Step 3
Use the end of a paintbrush to mix "Baby Pink" paint with a small drop of "Tangerine".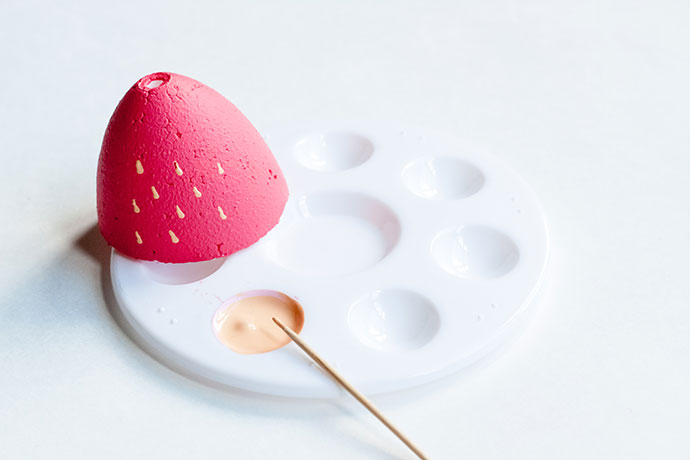 Step 4
Use a toothpick to apply little lines of the mixed paint randomly on the sides of your strawberry.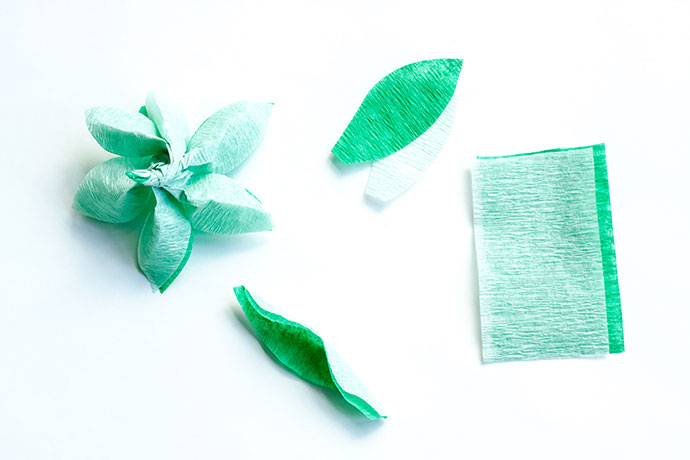 Step 5
Cut 3-inch pieces of green and mint green streamers, and place them together. Use scissors to cut a leaf shape into the two streamer pieces. Fold the 2-layer "leaf" in half the long way, and make 5 more leaves. They may be slightly different shapes and sizes. Gather your 6 leaves at the ends, and twist all of the ends together. Next, hold your leaves by the twisted end, and fan them out.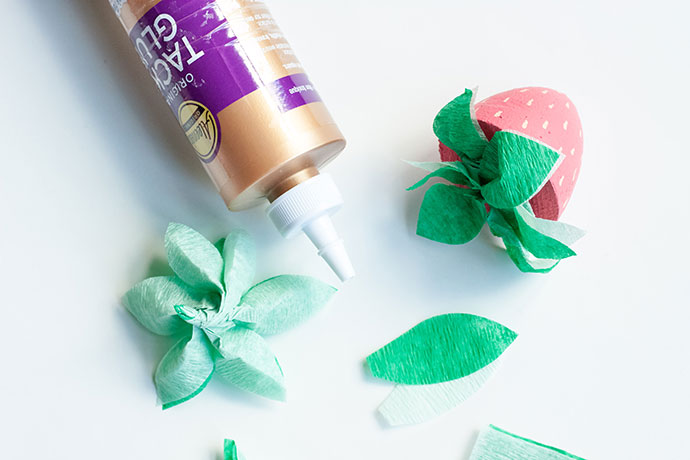 Step 6
Dig a small (1/4"-1/2" deep) hole in the middle of the top of the strawberry with a toothpick. Fill the hole with tacky glue, and place the stem of your leaves in the hole. You may want to push the leaves together in the middle, and spread them out so that the entire top of the Styrofoam strawberry is covered by leaves. Poke your extra-long toothpick through the pointy end of the strawberry, until it feels secure. (Our Styrofoam egg already had a hole in the bottom for the toothpick!)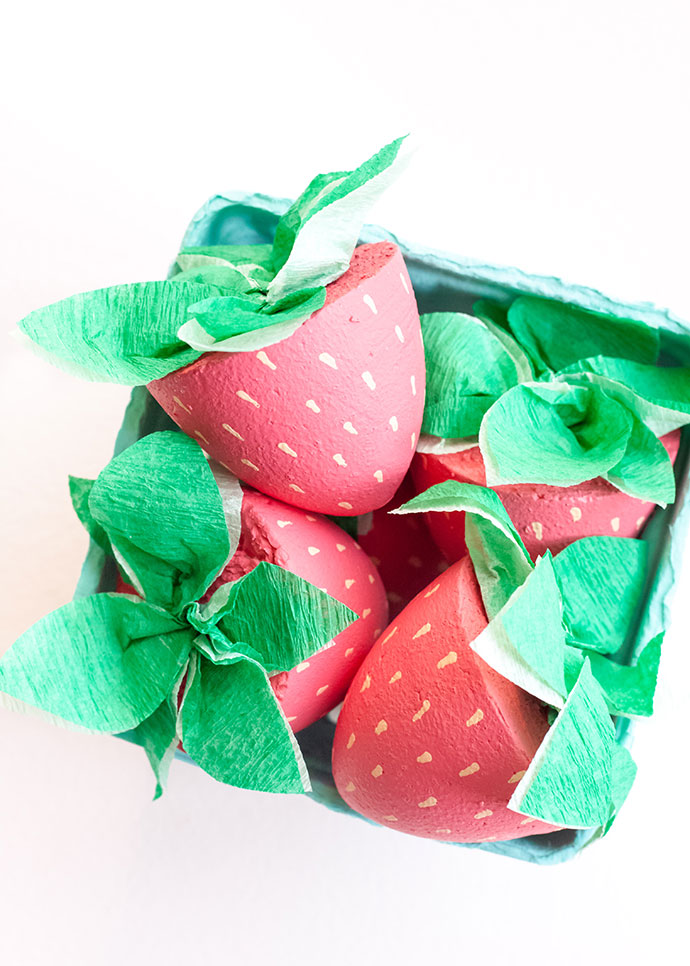 Now you're ready to celebrate strawberry season! Happy Crafting!!