NOTE: The Handmade With Love craft kits are sold out and no longer available.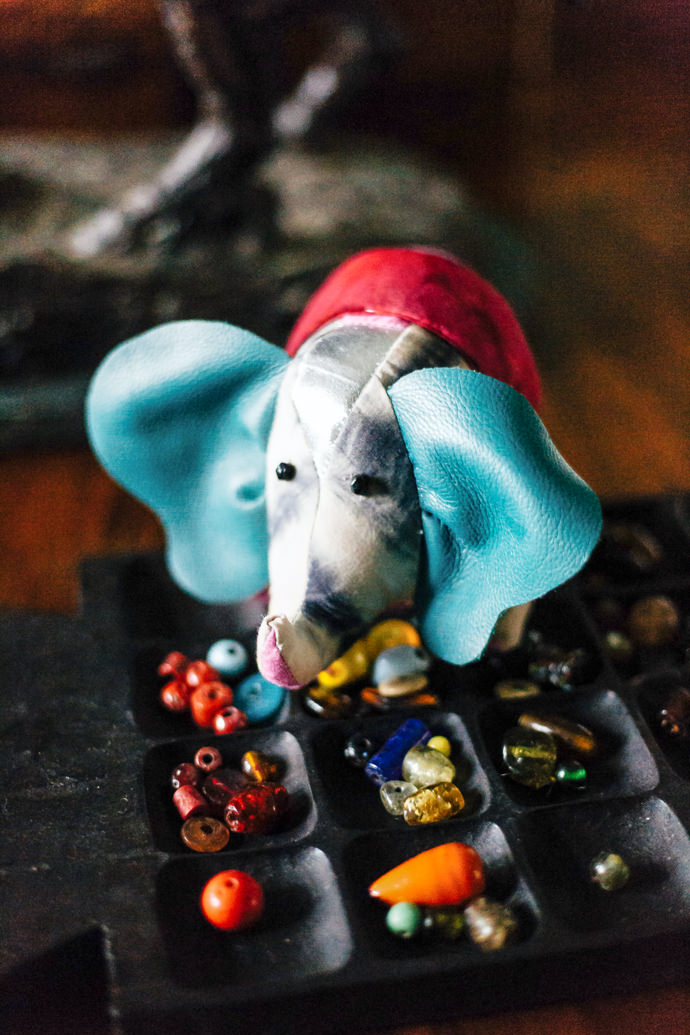 Welcome to day three of socially conscious summer camp! Today we're making pin cushions and leather moccasins. Get started with our sustainably made craft kits from the Handmade With Love collection.
Benedict the Elephant Pin Cushion Kit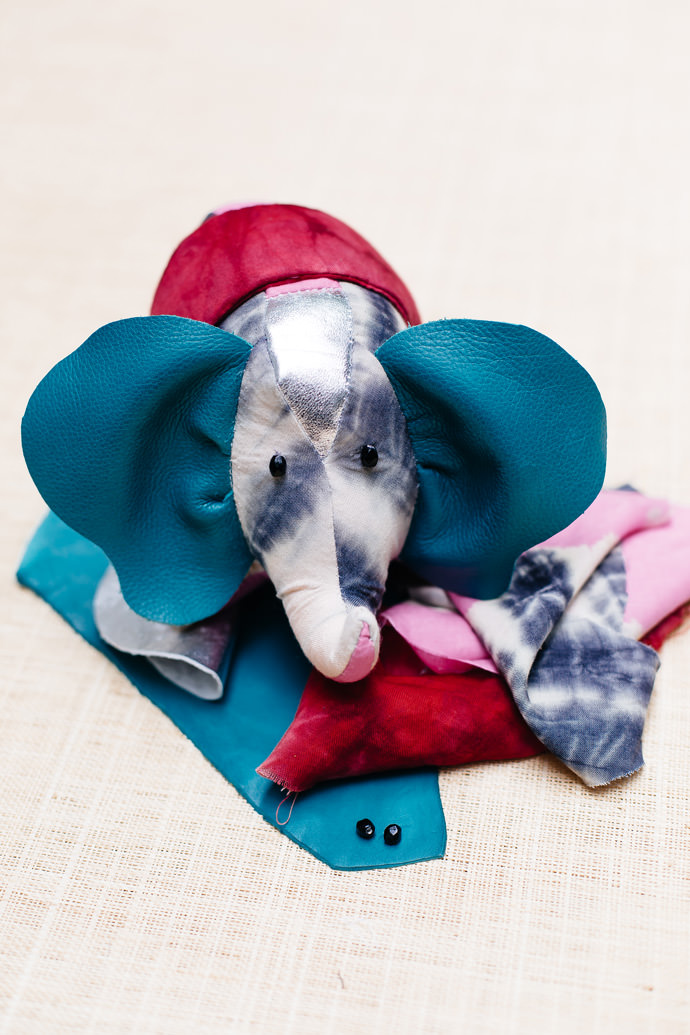 You can always tell a work elephant from a happy elephant by the trunk. Benedict is clearly a well-respected and happy fellow with his upright trunk position! Using rich fabrics and minimal sewing skills, this pin cushion is as delightful to make as it is to use. Benedict's body and saddle are made with a custom dyed Kenyan fabric while his ears are buttery leather. For a regal finishing touch, a shiny silver leather strip adorns his head!
Each kit includes enough supplies to make one Pin Cushion:
1 custom dyed fat quarter from TO THE MARKET
2 black crystal eyes, 8mm round mini bead
Stabilize interfacing, 20″ x 12″
Poly-Fil Premium Fiber fill, 12oz
Leather pieces for ears and forehead
Festival Rucksack from TO THE MARKET
Benedict the Elephant Pin Cushion pattern download
Benedict the Elephant Pin Cushion – digital video download
Leather Moccasins Tool Kit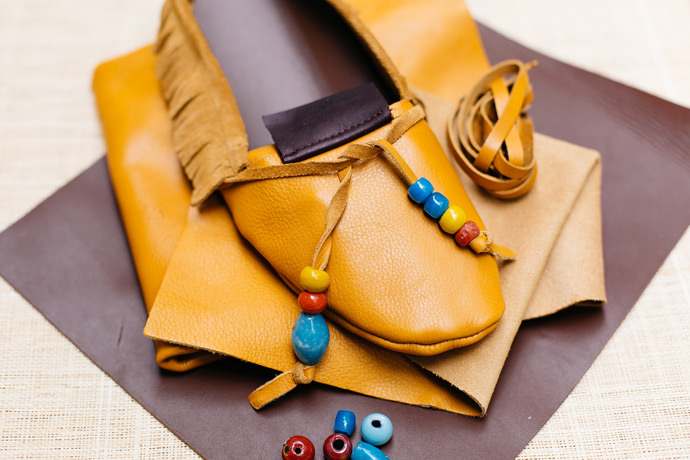 Get the tools you need to make your own moccasins; all you need to do is supply your own leather! Using only two pattern pieces, this is a quick and fun project that comes together beautifully and is a great introduction to sewing with leather.
Each kit includes:
1 universal leather sewing needle
Heavy duty shears for cutting leather
Approximately 10 unique beads hand-picked for you by Handmade Charlotte
Festival Rucksack from TO THE MARKET
Leather Moccasins  digital video download
Leather Moccasins pattern download
Happy crafting! And stay tuned for more DIY Summer Camp. :)