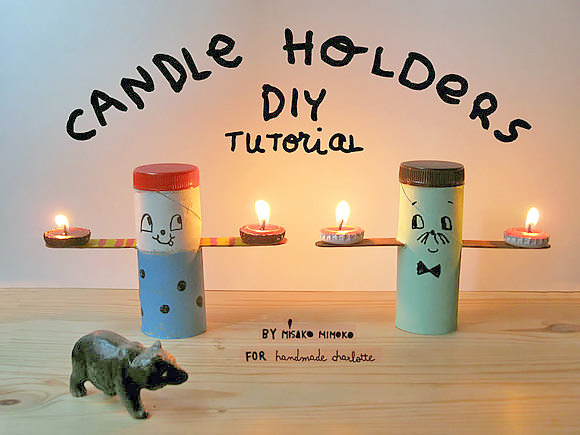 Light up your tabletop with this fun and easy family craft project. Turn bottle caps, paper rolls, and Popsicle sticks into playful candle holders that kids will love painting and making into lovable characters!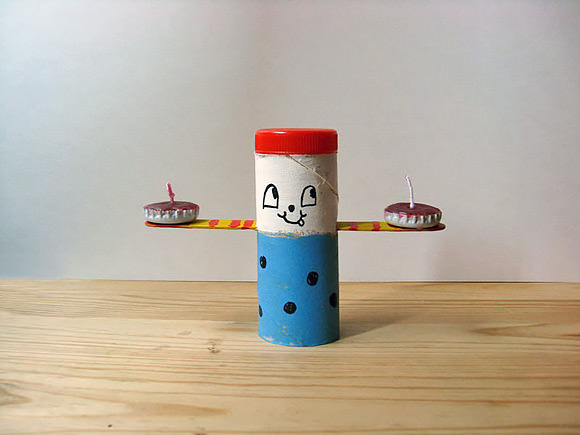 These lovable characters look like little waiters holding birthday tarts. They can be cute lighting for a dinner or a tea party setting. You and your kids will enjoy painting, drawing, and dreaming of funny characters. I'll also show you how to make a minimally decorated version for another intimate lighting option.
Let's get started!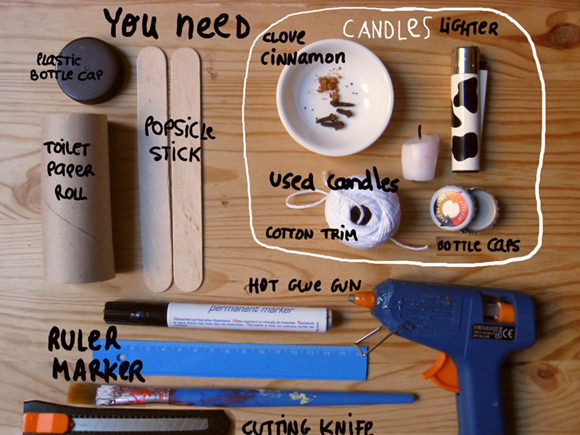 What You Need
Old candles
Cotton cord
Bottle caps
Spices such as cloves and cinnamon or scented oils  (optional)
Toilet paper rolls
Popsicle sticks
Plastic caps
Hot glue gun
Marker
Knife
Ruler
Paint or gift-wrapping paper
There's an express version of this project: avoid repurposing candles by using new tea light candles instead.
How To Make The Tea Light Candles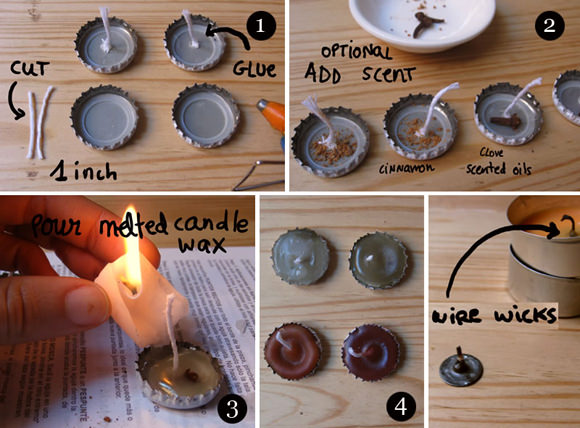 Step 1
Cut 1-inch cotton cords and use a hot glue gun to fix them to the inside middle of the bottle caps.
Step 2
Add cloves, cinnamon, or scented oils to the bottle caps for a scented candle.
Step 3
Light one used candle and carefully pour its melted wax into the bottle caps. I placed my bottle caps on paper in case I spilled some wax.
Step 4
Let wax cool and trim the wicks.
These candles should burn for about a half hour. If you want your candles to burn longer, you'll need to buy new pre-waxed wire wicks or recycle the wire wicks from your old tea lights.
How To Make The Candleholders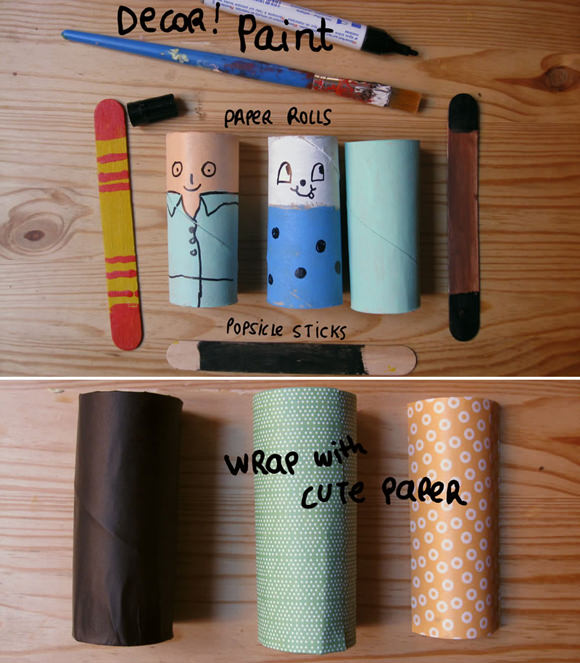 Step 1
Let's decorate! Paint the Popsicle sticks and toilet paper rolls and draw cute faces. You could also wrap the rolls with beautiful papers.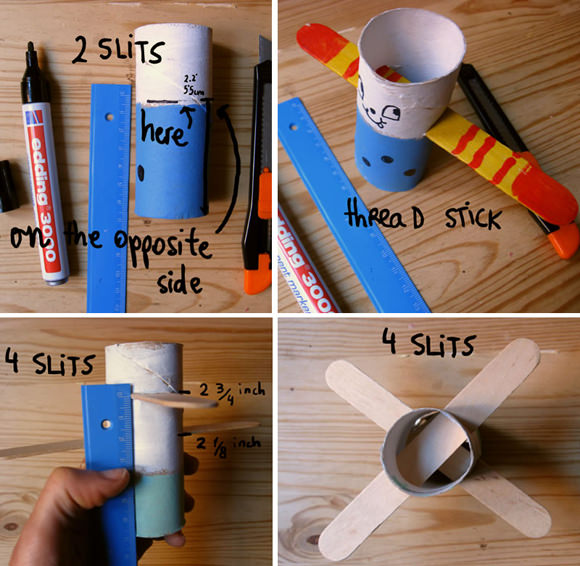 Step 2
Cut four slits, two slits on each side of the toilet paper roll. Thread the Popsicle sticks through the slits as shown above.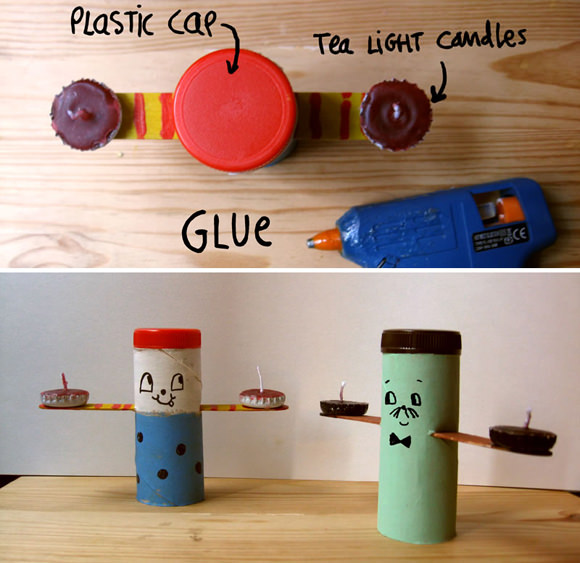 Step 3
Glue a plastic cap on top of the roll and your tea light candles to the ends of the Popsicle sticks.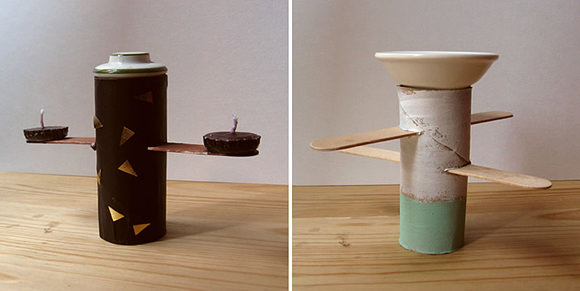 Step 4
Try a version with golden paper cut outs, placing a small ceramic cap or small plate on top to hold another candle or a pom-pom.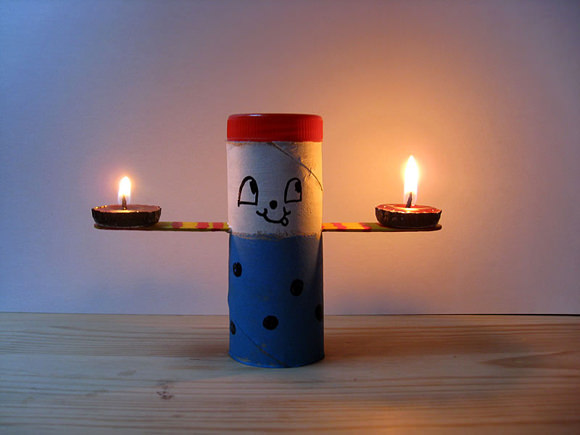 Step 5
Light the candles!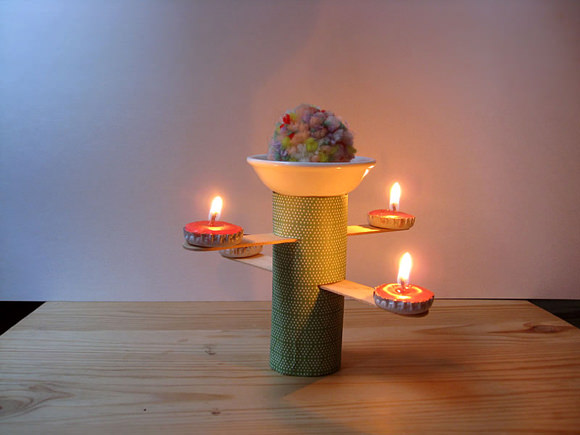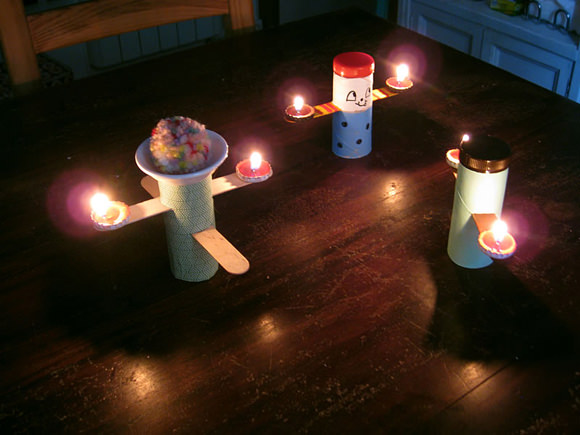 Happy crafting!