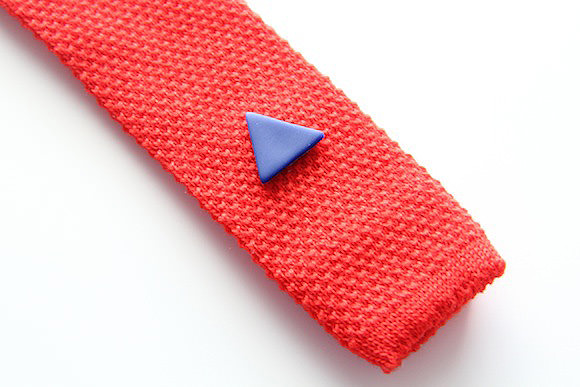 It's not very often that my little man will agree to wear a tie. When he does, I am really lucky if it stays on for longer than an hour. I made this fun little tie tac for him to wear for an upcoming fancy party we are throwing, and I can't wait to give it to him! I think he will be a lot more likely to keep that tie on. You could make any shape you want, or even a monogram. Whatever you choose, your little man will love it.
What You Need
Polymer clay—any color you want
Rolling pin
Tie tac backing
Craft glue
Oven
Glass baking dish
Shape cutter or X-Acto knife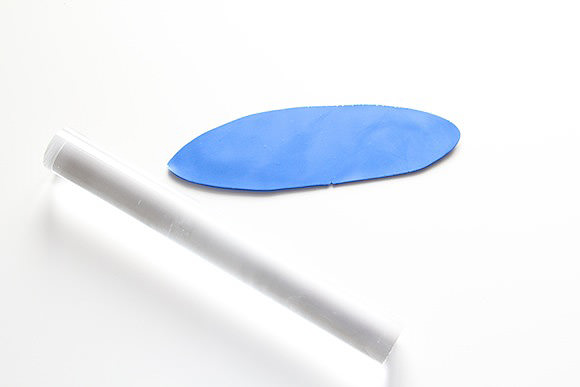 Step 1
First, knead the clay in your hands until it is softened up and warm. You want it to be nice and pliable. Then roll it out so it is even and the thickness you want for your tie tac.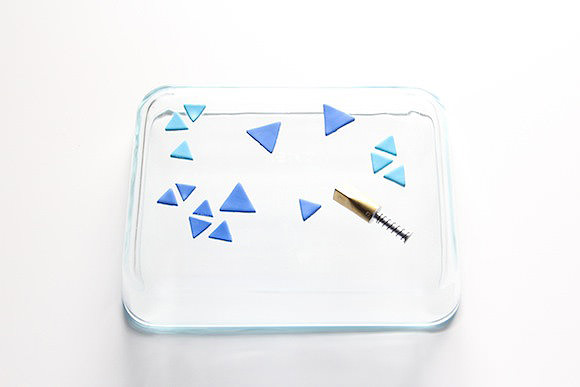 Step 2
Place your rolled out clay on the bottom of a glass baking dish. Why a glass baking dish? It ensures your clay will stay flat and smooth. Next cut out your shapes with either the cutter or your X-Acto knife and clear the remaining clay away. Don't move the shapes! You will bake them in the oven at 325 degrees for about 12 minutes as is.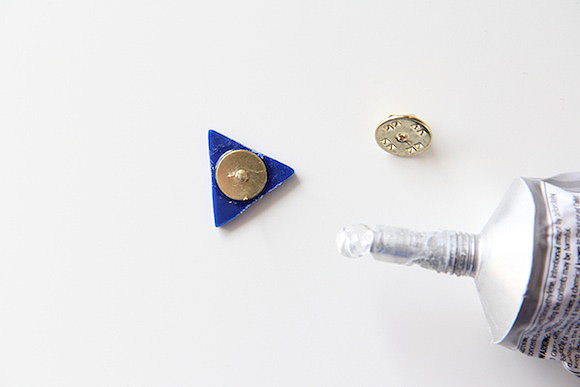 Step 3
Let the shapes cool and pick out your favorites. You can see how easy it would be to make multiple tie tacs at once! I chose the dark blue larger triangle. Next glue the tie tac backing onto the shape and let it sit. I would wait at least 6 hours before touching it, just to be sure it's secure.
Step 4
Attach the tie tac to the tie and put it on your little guy!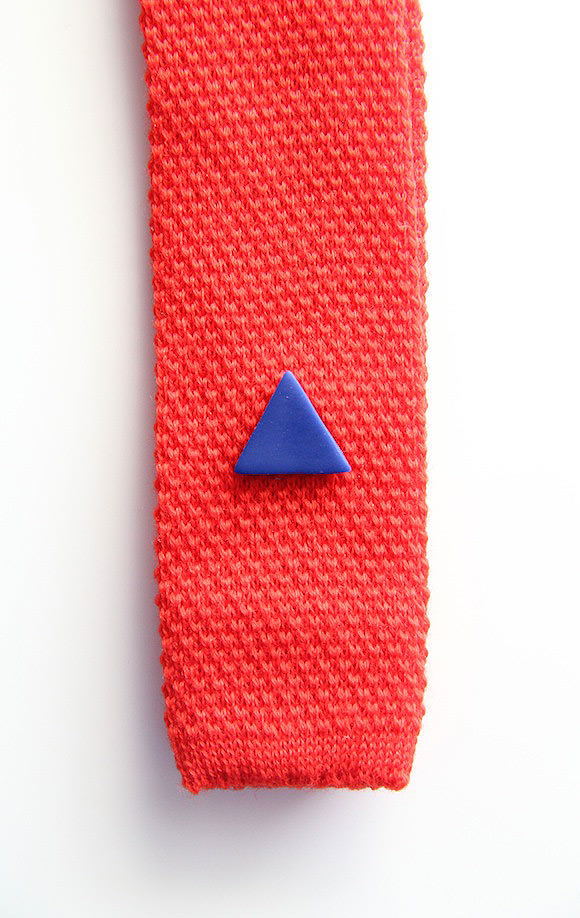 Looking good!