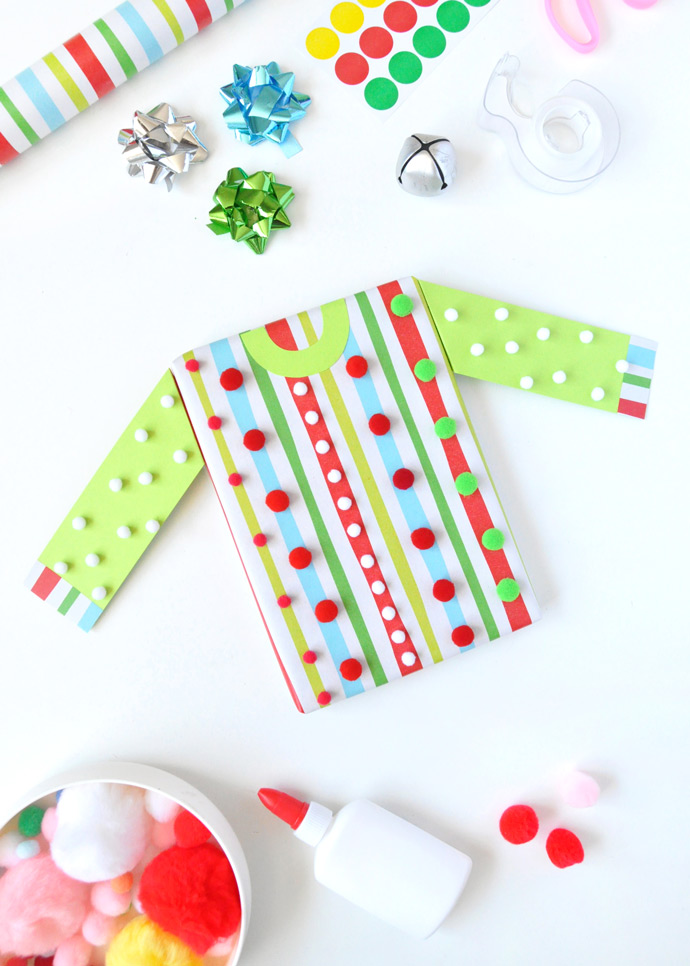 Do you have an ugly Christmas sweater? I like the idea of having one, but I can't commit to keeping a silly sweater in my closet all year – the space is needed for clothes I actually wear! In today's project, I used Christmas sweaters as inspiration for a fun gift wrap idea instead. This way you can appreciate it, but then recycle it once the gift is opened. ;)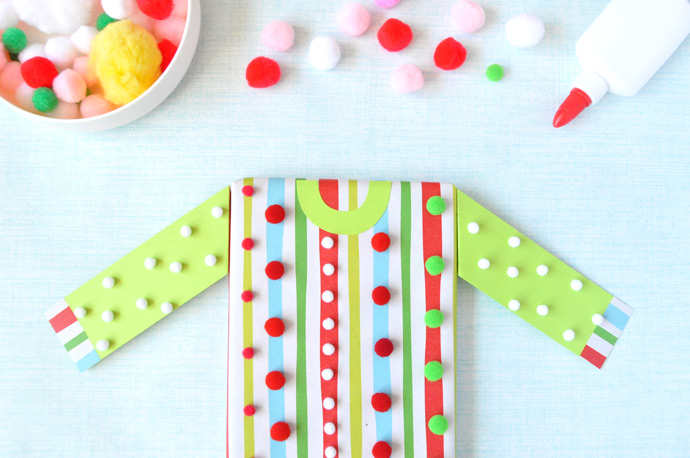 This technique is perfect for rectangular shaped gifts like books or DVDs, but would be so fun on bigger rectangle gifts too! And better yet, if you have young kids wanting to help wrap gifts start by wrapping the boxes and attaching the sleeves yourself and then give the blank "sweaters" to your kids to go pompom crazy on. Sounds like a fun afternoon to me!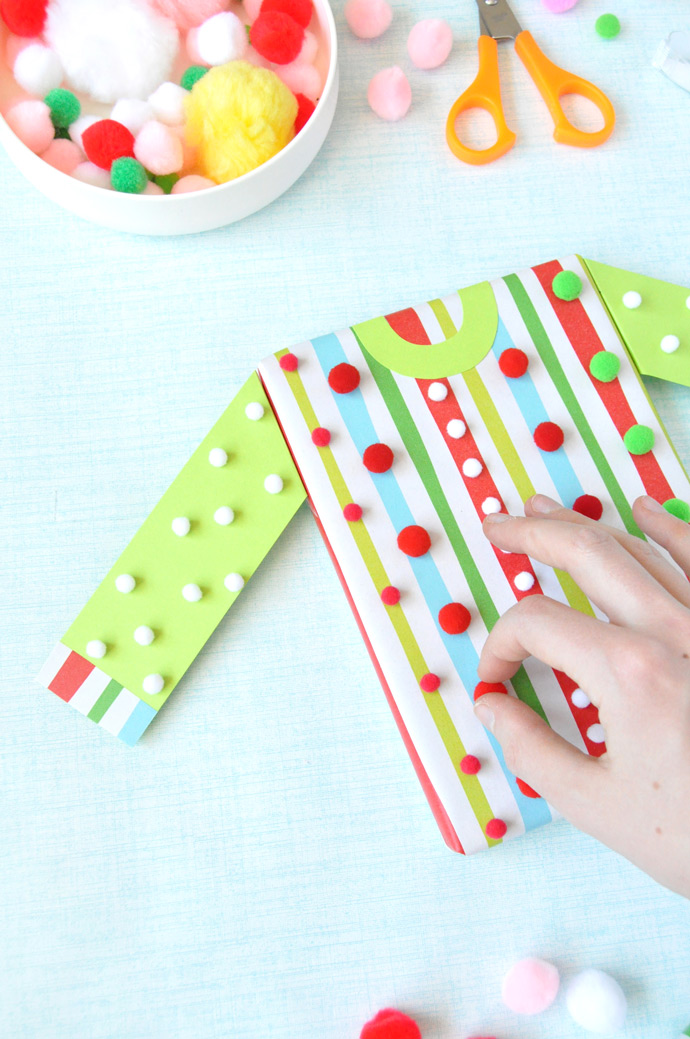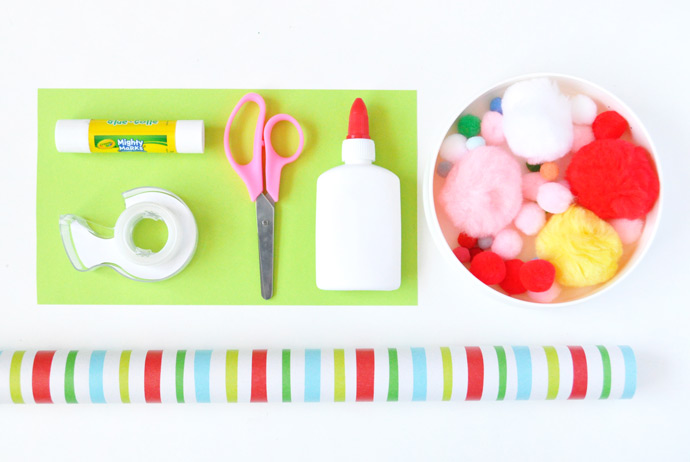 Gift wrap
Pompoms
Scissors
White glue
Cardstock
Glue stick
Tape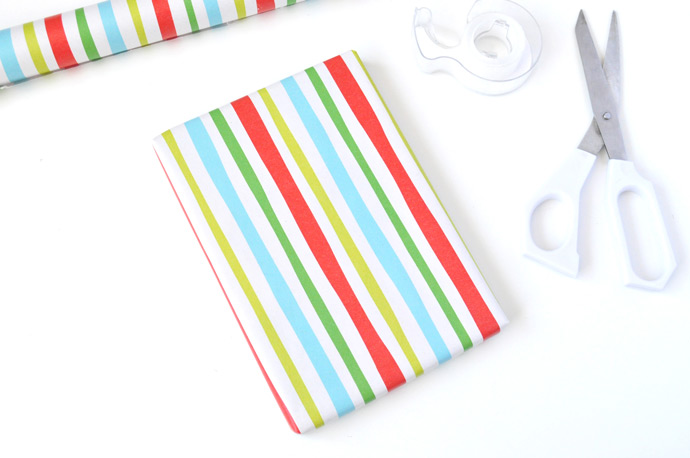 Step 1
Wrap your gift as usual.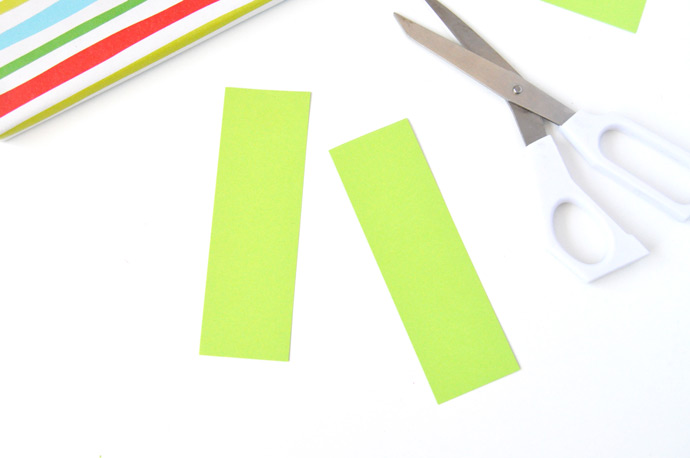 Step 2
Cut two rectangles out of card stock to be the sweater sleeves.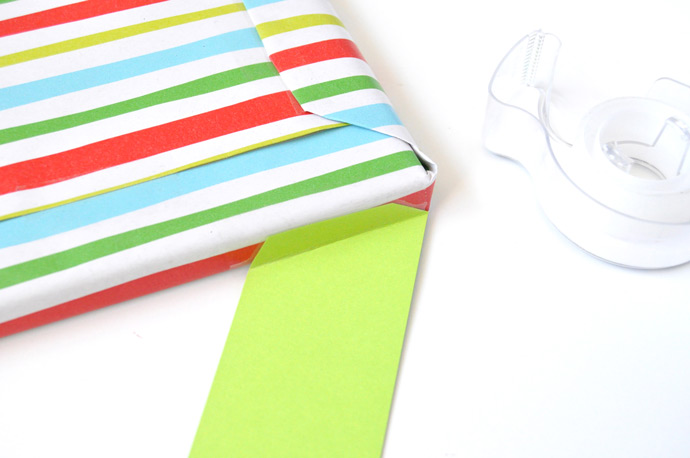 Step 3
Fold a small flap on one end of each sleeve and glue and/or tape to the side of the gift.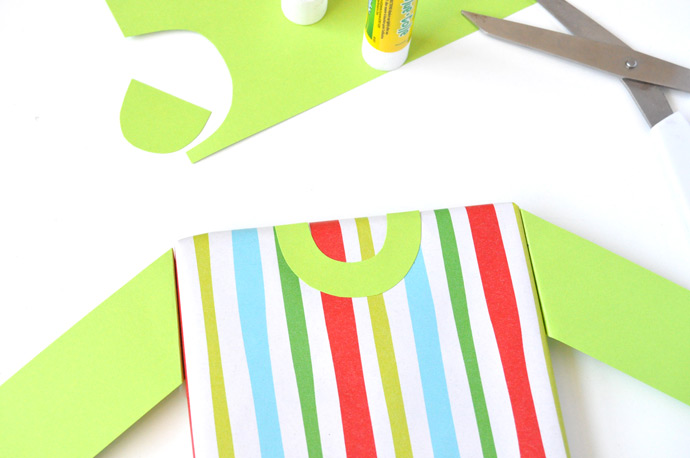 Step 4
Cut a C-shape out of cardstock to be the collar and glue onto the gift wrap.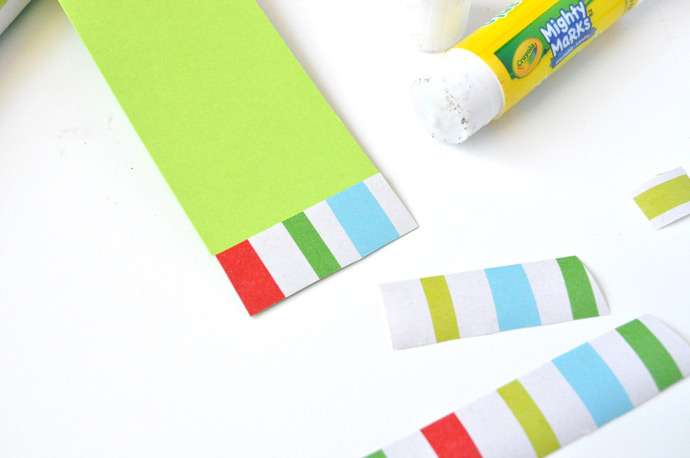 Step 5
To tie the sleeves into the body of the sweater, cut strips of the wrapping paper and glue onto the ends of the sleeves as cuffs.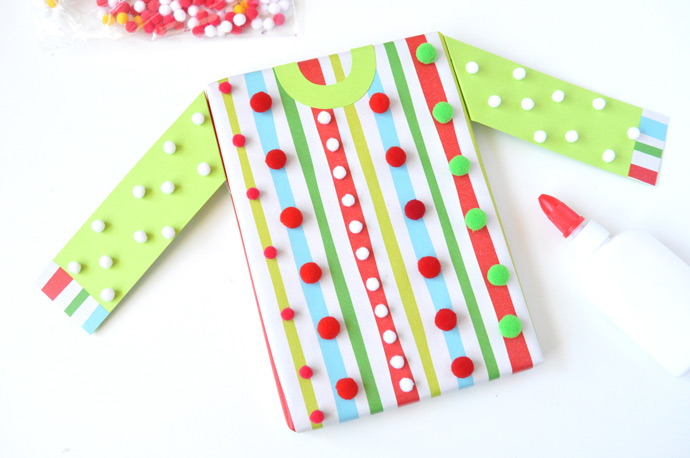 Step 6
Time to crazy up this Christmas sweater! Glue pom poms all over your wrapped present.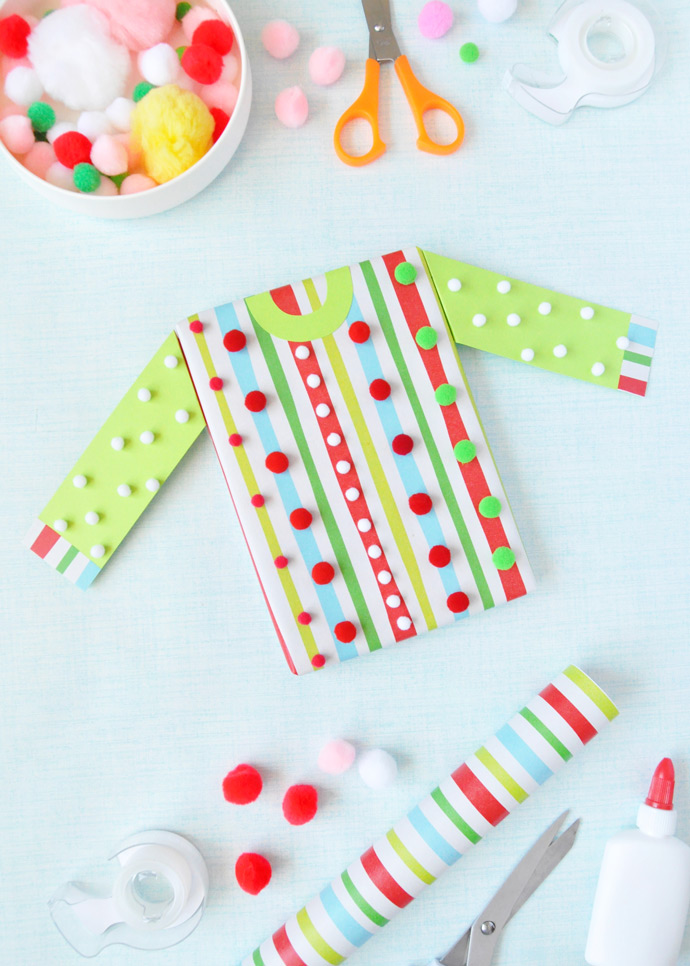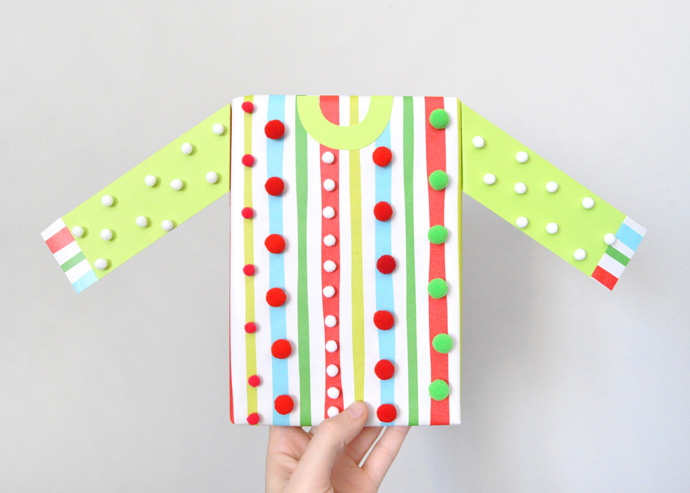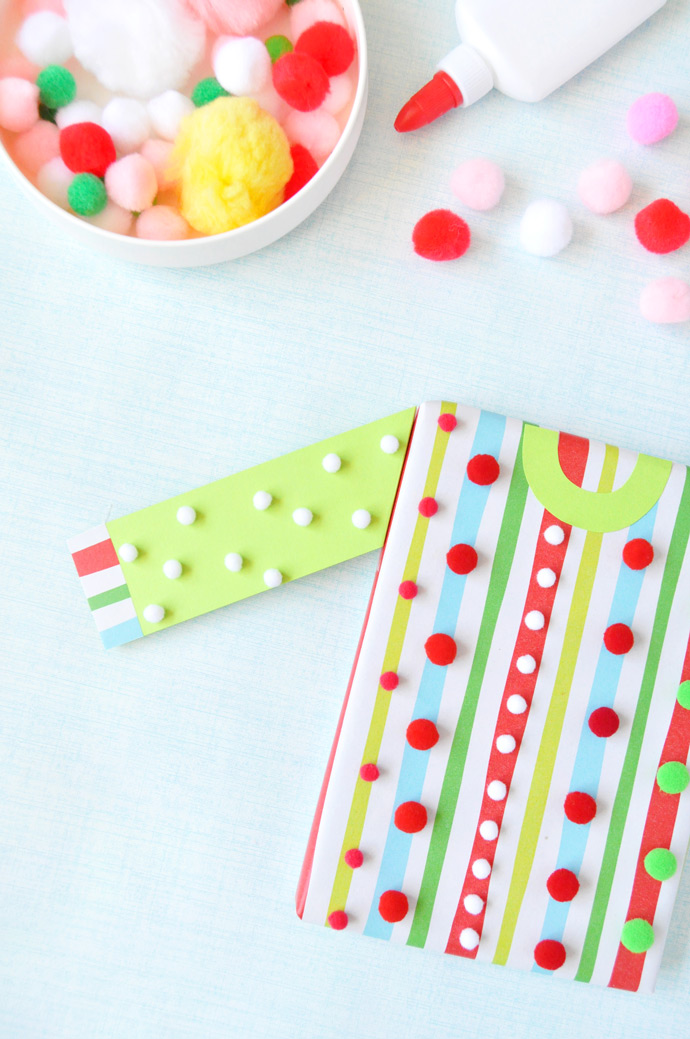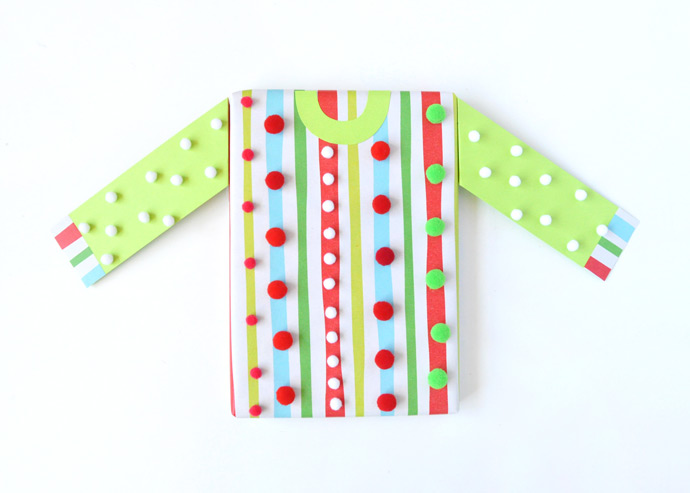 Happy Christmas crafting!