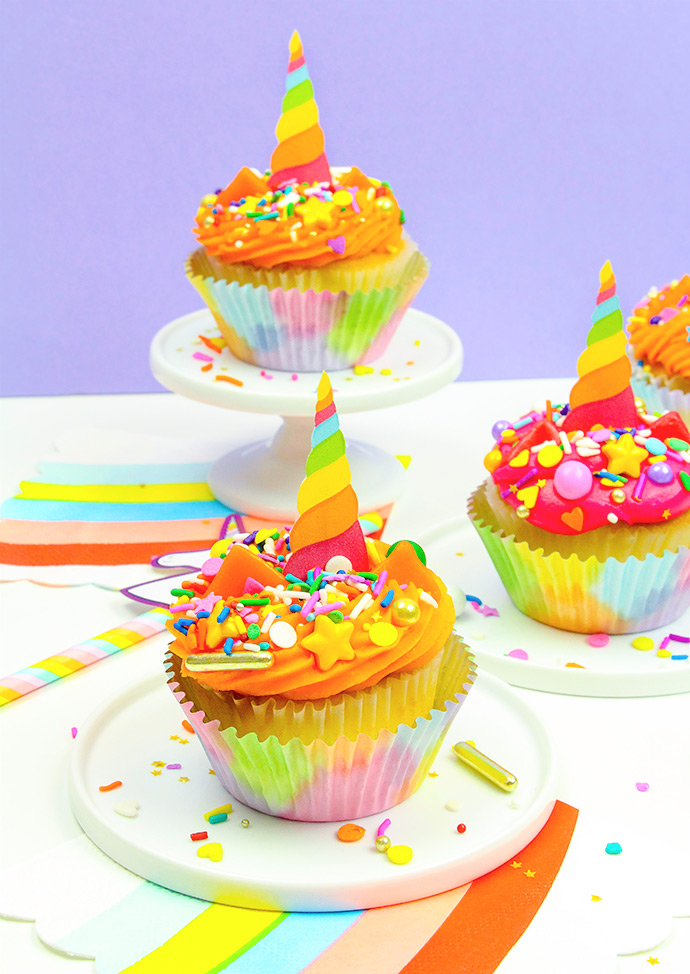 Do you believe in unicorns or just plain love them? I say yes to both! I'm obsessed with unicorns and not afraid to show it. I love turning sweets into unicorn food, or better yet food that looks like unicorns. It can be so easy to hack grocery store cakes and cupcakes and turn them into magical unicorn treats!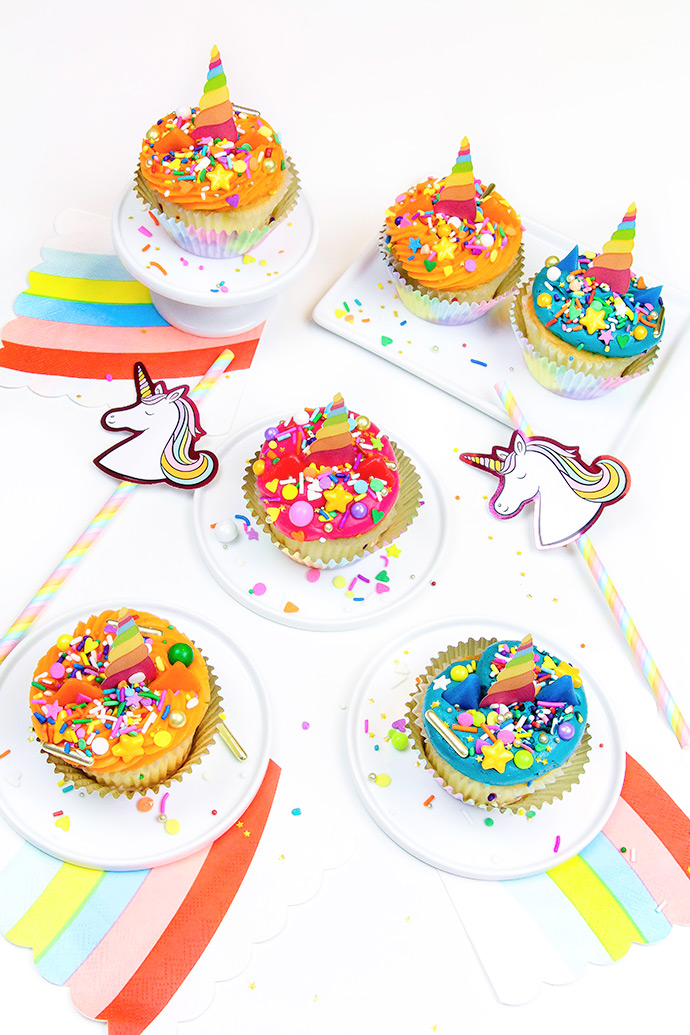 If you have a major sweet tooth, or are just looking for some fun treats to have at your unicorn-themed party, you're going to love these easy DIY unicorn cupcakes!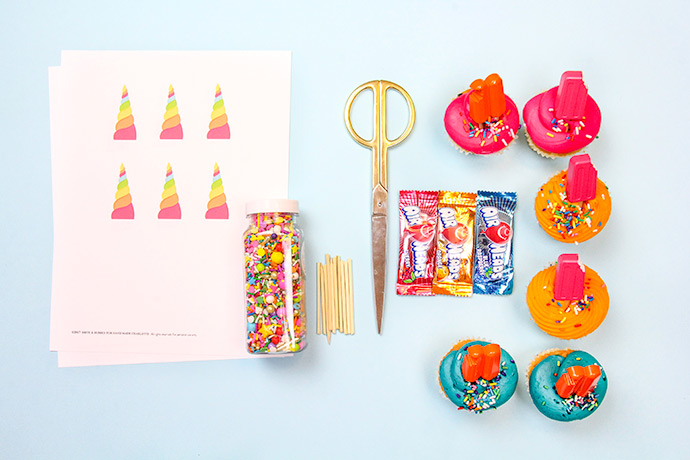 Cupcakes (store-bought or handmade)
Airhead candies (to match the cupcake frosting)
Scissors
Toothpicks
Sprinkles
White cardstock
Tape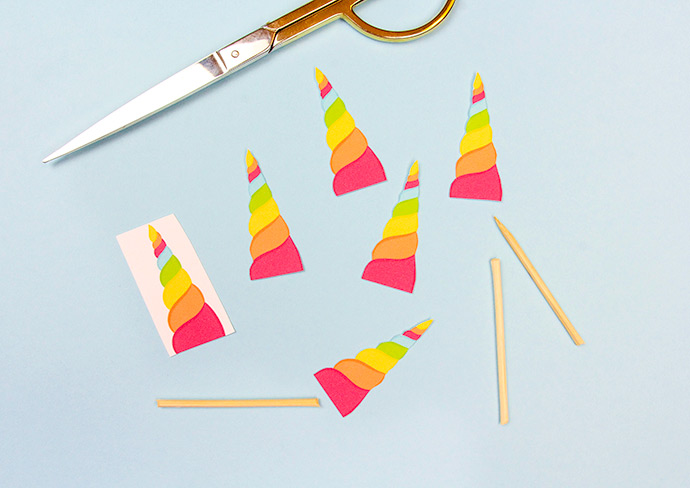 Step 1
Download and print out the unicorn horns onto white cardstock paper. Cut each one out with scissors and attach each one onto a toothpick with some tape. You now have your unicorn horn cupcake toppers.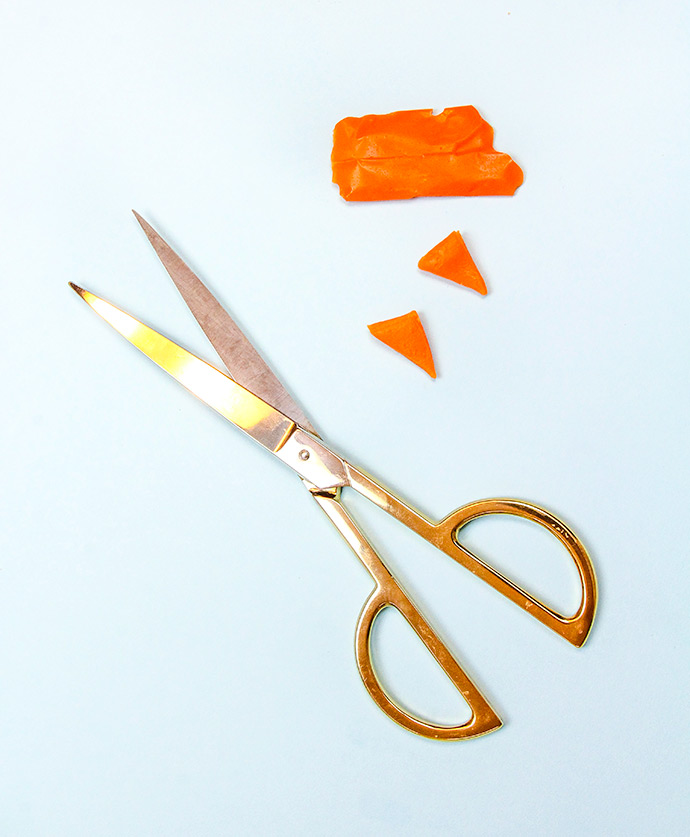 Step 2
Cut out little triangles from your Airheads candies to make the ears of the unicorns for your cupcakes.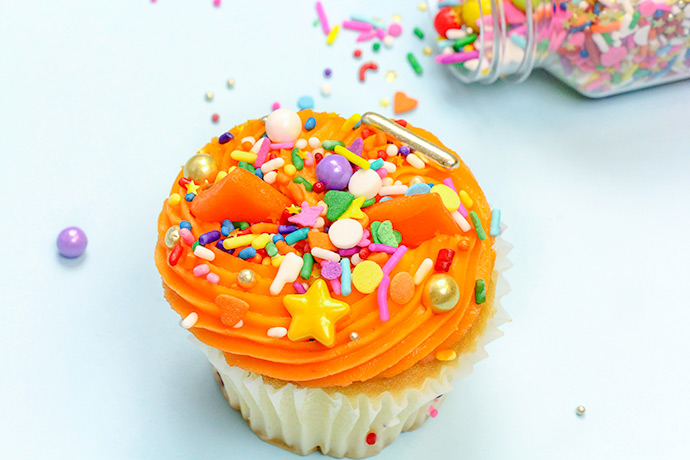 Step 3
Remove any decorations from your store-bought cupcakes and put your candy ears into the cupcakes.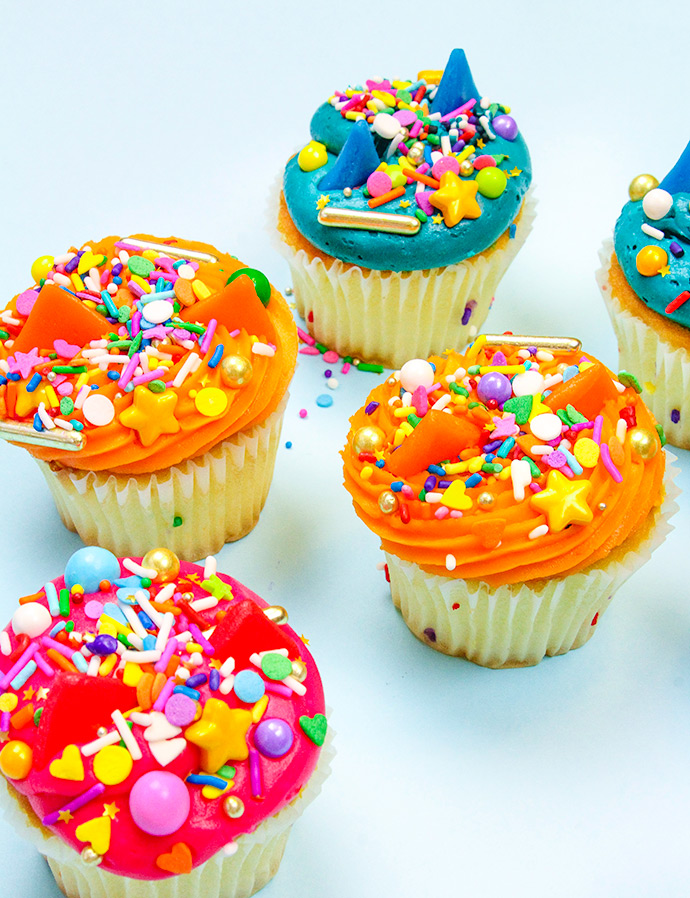 Step 4
Cover the cupcakes with some magical sprinkles. Make sure to cover any holes on the cupcake that were left from the store decorations.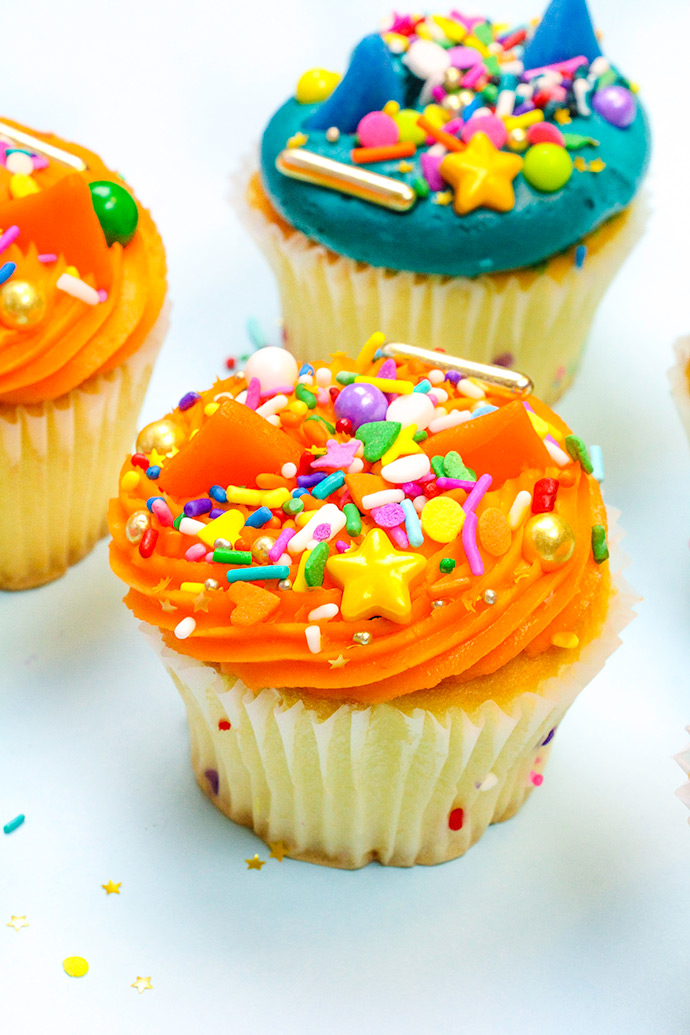 Step 5
Place your unicorn horn cupcake toppers in the center of the cupcake between the ears. That's it!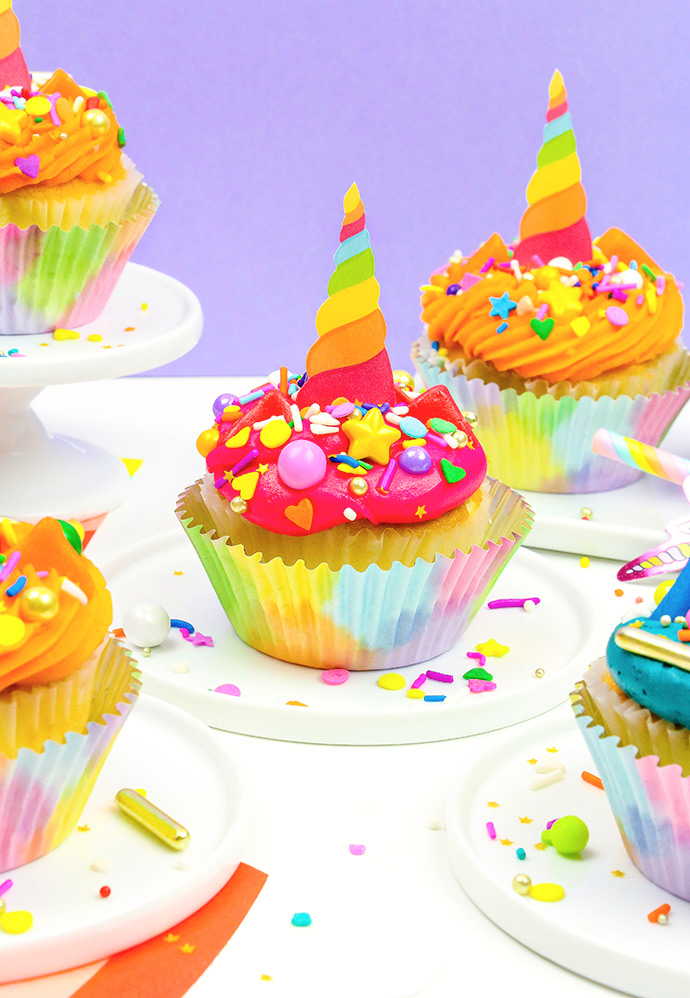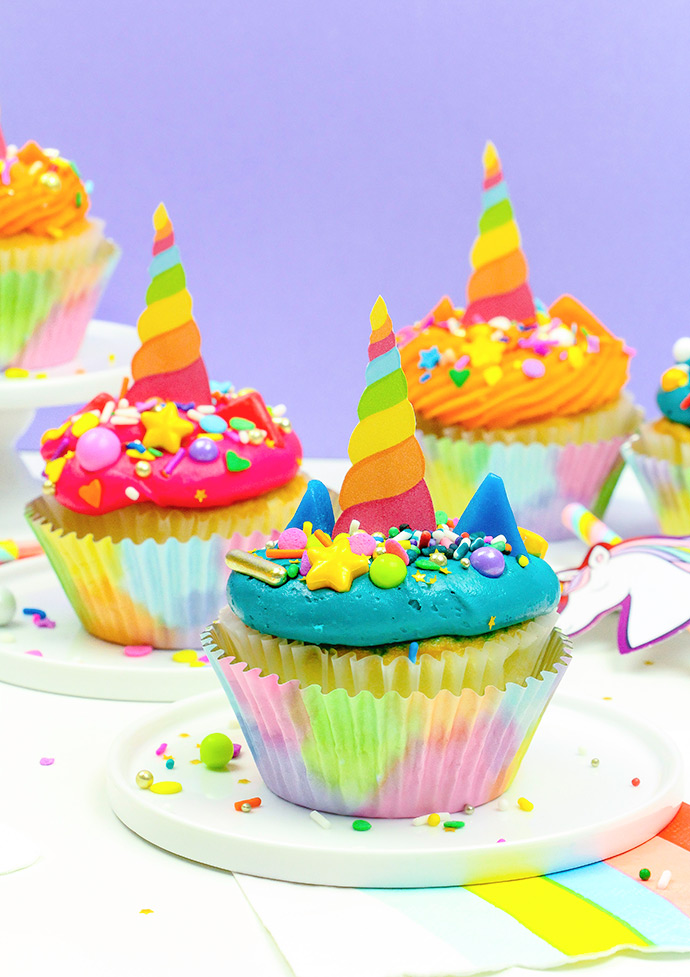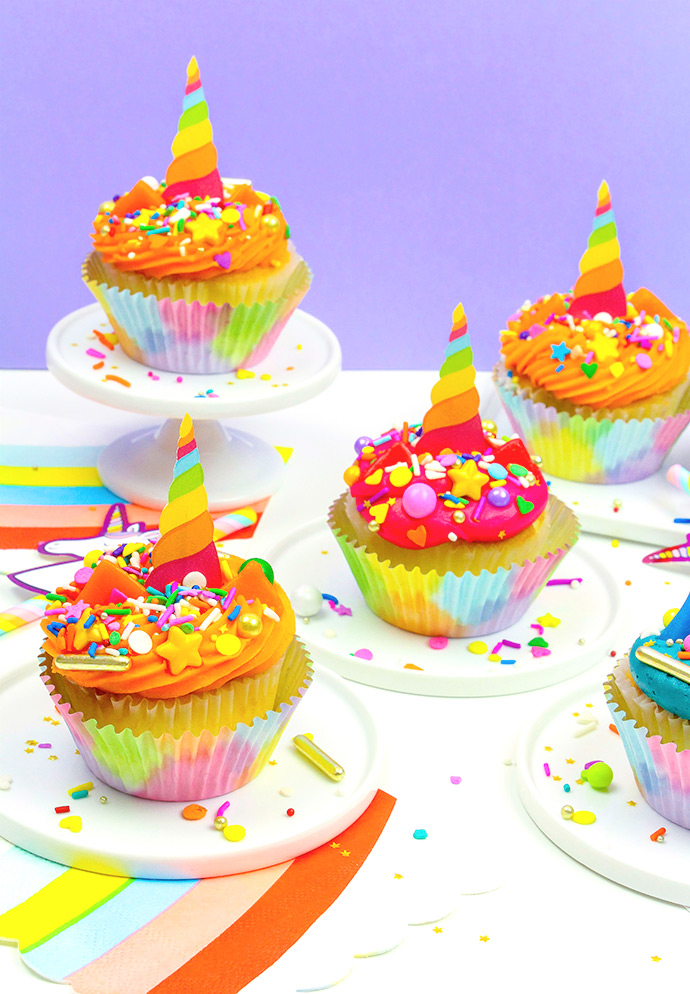 Let your inner unicorn run free as you enjoy these tasty unicorn cupcakes!
These colorful unicorn cupcakes come from guest contributor Vanessa Diaz. Vanessa founded Brite and Bubbly, her creative lifestyle brand and online blogazine, in 2009 as a place to share her creativity, inspiration, and family life experiences. Check out her blog for even more DIY projects, recipes, party planning tips, entertainment news, and all the brite and bubbly moments from everyday life!