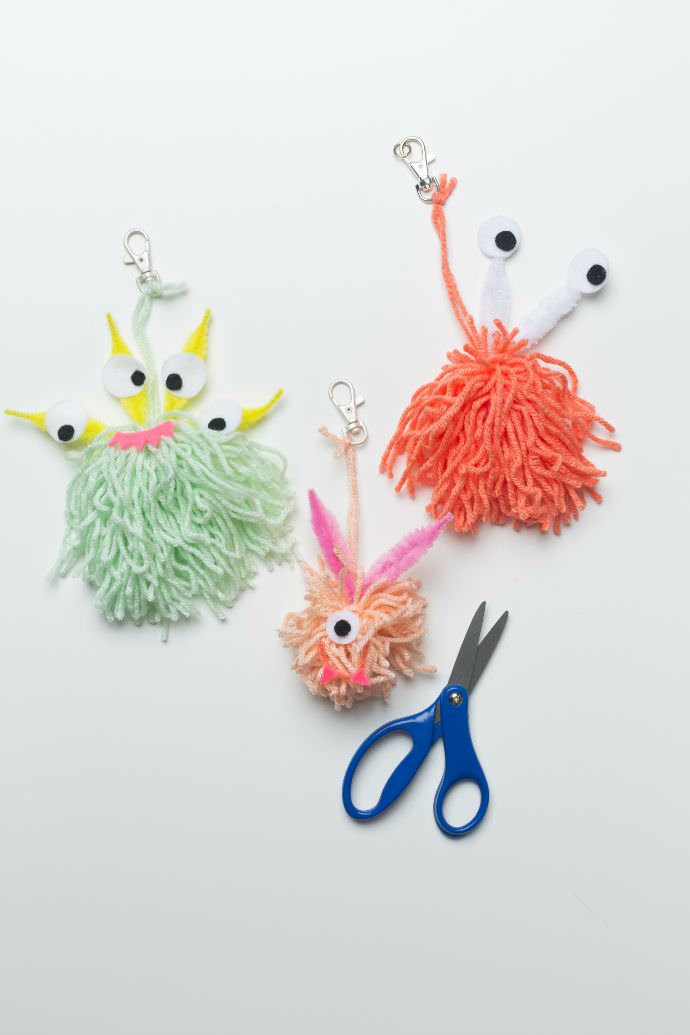 We're in love with back-to-school crafting. The start of a new school year is an amazing time to spend working on projects with the kids. Ours are taking a new leap this year: instead of homeschooling, the fab five are all headed to a new school away from home. I'm a little miffed to know we will be having a little less time together, but I definitely like seeing them jump into new opportunities! All the more reason to dive into crafting this time of year.
I always loved new school supplies; a fresh set of pencils, notebooks, and colorful backpacks made the school part more exciting. But there's something special about taking something and making it your own—adding some flare to reflect your personal style. I love watching the kids personalize their belongings (except when it comes to autographing the dining room table). Second to lockers, we think backpacks are the perfect place to start personalizing at the beginning of the school year.
What better way to rocket-off to school on the first day than with some trusty backpack buddies? That's right, we're talking yarn monsters! These soft, friendly, quirky little guys are the perfect way to make the kids' backpacks stand out from the rest. They're a blast to make, and they're also the ultimate sidekicks for making new friends on the bus.
All you need are some super simple craft supplies. We love that! If you've got felt, a keychain, a few pipe cleaners, a glue gun, and some yarn lying around, you're already well on your way. After you grab a pair of Fiskars Big Kids Scissors and a Circle Thick Materials Shape Punch, you're all set for next-level crafting heaven!
This is the perfect project for the kids to get into with their friends. They'll have fun making, trading, and playing with their little buddies throughout the school year. They can even switch it up on the regular and clip on a different monster for every day of the week!
Head over to Fiskars for the full tutorial and start the school year off strong with a (tiny) roar!
This post is sponsored by Fiskars.