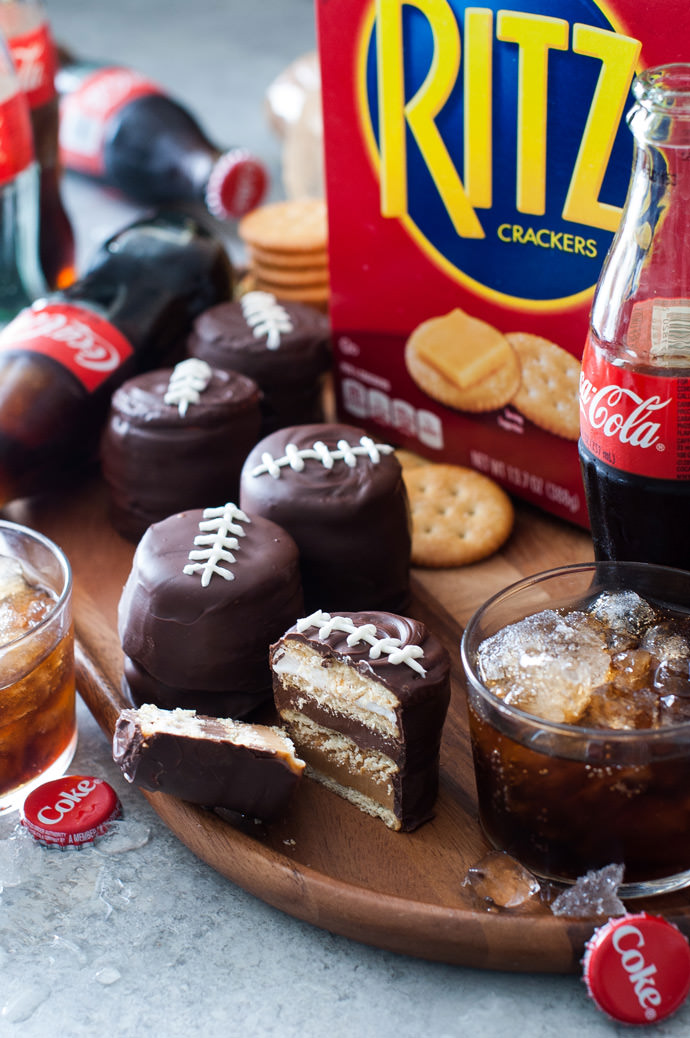 I'm going to level with you. When it comes to sports, I'm in it for the food. My husband might know all of the correct football terms but I just know that football = good food + family and friends. These Double Fluff Chocolate-coated Crunchers make the most of a super decadent, sweet and salty treat.
We took RITZ crackers and stuffed them with big dollops of peanut butter, marshmallow fluff, and chocolate spread. Then, we coated them with a layer of melted chocolate and piped a football lacing design on top. You don't have to stop at peanut butter and chocolate, either. Hello cookie dough and frosting! Or maybe cookie butter, if you so fancy? These can be stuffed with whatever you can dream up. Just serve alongside several bottles of ice cold Coca-Cola and you have the perfect game day snack!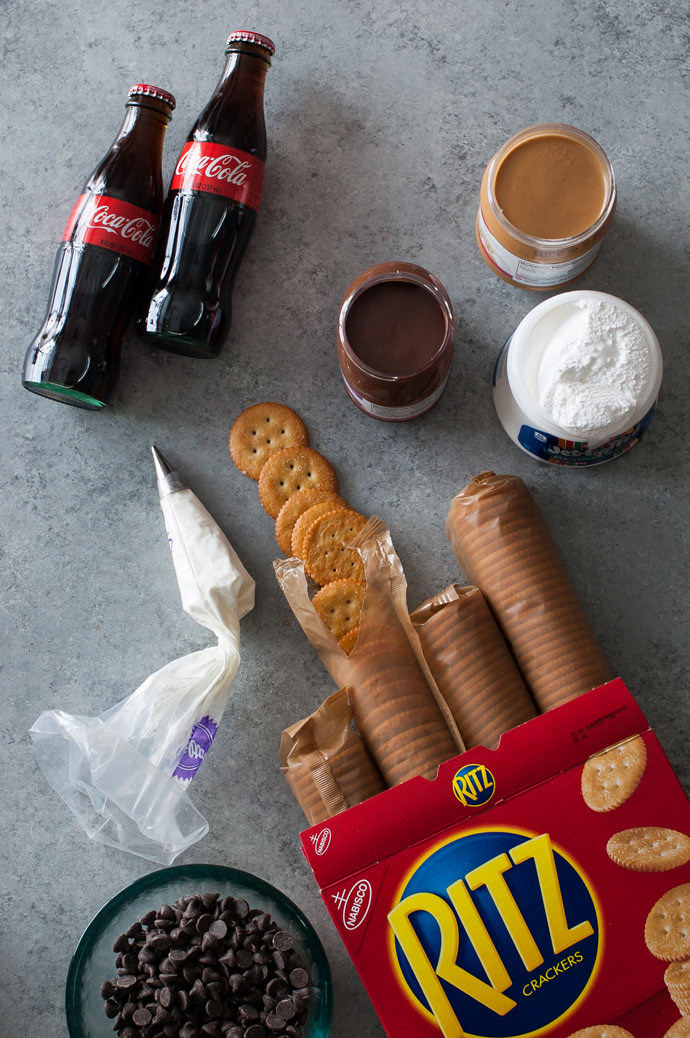 Makes 6 Double Fluff Chocolate-Coated Crunchers
24 RITZ Crackers
Hazelnut or Chocolate Spread
Marshmallow Fluff
Peanut Butter
1 bag Chocolate Chips (dark, milk chocolate, white chocolate, whatever you like!
White Frosting
Piping Bag
Small Round Piping Tip
Any other fillings you might like to stuff between the crackers (Think: egg-free cookie dough, cookie butter, frosting, it's up to you!)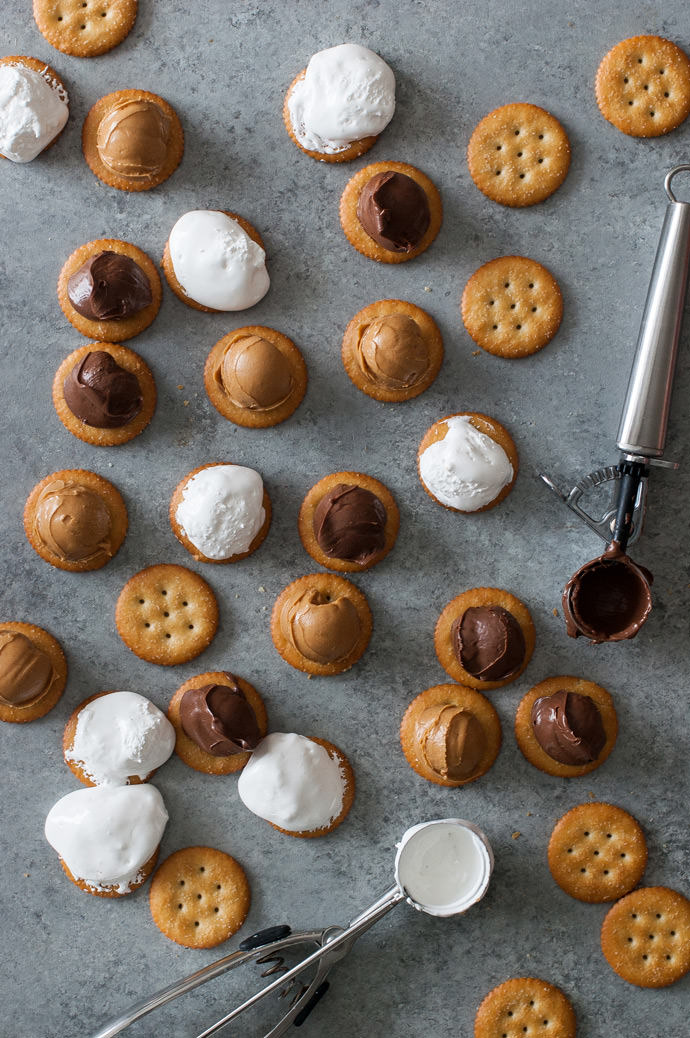 Step 1
Lay out 24 RITZ Crackers on your work surface.
Scoop about 1 tablespoon worth of peanut butter on top of 6 crackers. Scoop 1 tablespoon worth of chocolate spread on 6 more crackers. Scoop 1 tablespoon worth of marshmallow fluff on another 6 crackers. Leave the remaining 6 crackers plain.
Step 2
Stack one of each type of cracker on top of each other and press down lightly to spread the fillings out. Each stack should have layers as follows: cracker, peanut butter, cracker, marshmallow fluff, cracker, chocolate spread, cracker. You can use any other fillings as you like, in place of the marshmallow, chocolate spread, and peanut butter.
Place the cracker stacks in the freezer for 45 minutes.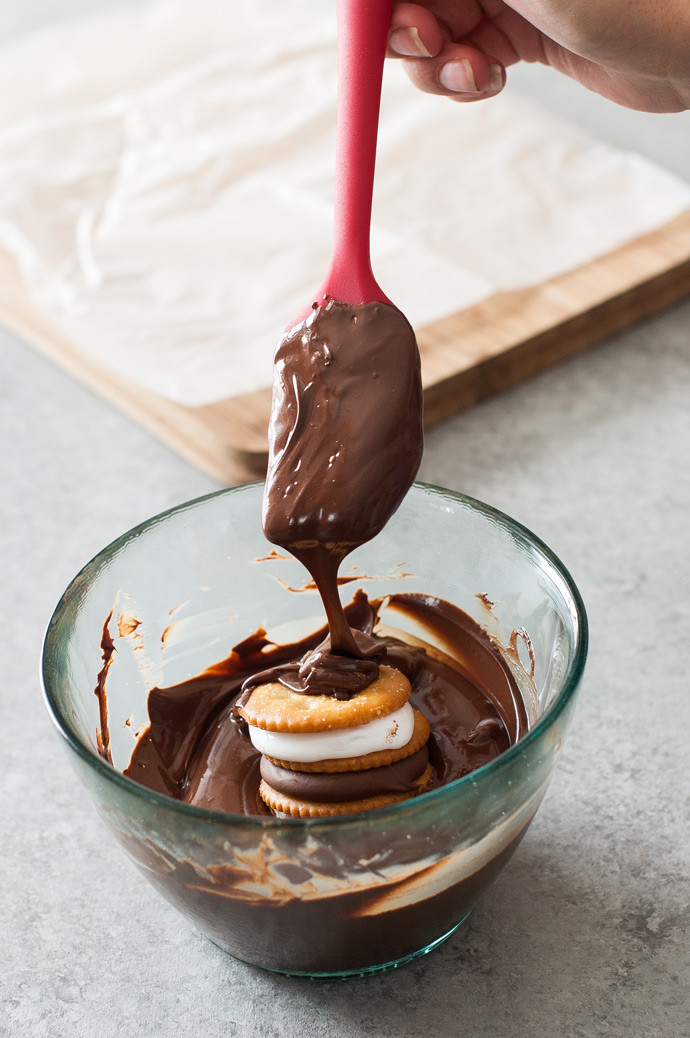 Step 3
Melt the chocolate chips in a microwave safe bowl at 30 second intervals, stirring after each interval until smooth.
Dip each frozen cracker stack in the melted chocolate, coating thoroughly. Lift the cracker stack out of the bowl of chocolate by scooping up the bottom with the tines of a fork. Tap the cracker stack to remove excess chocolate. Scrape the bottom of the fork and cracker stack against the bowl to remove any pooling chocolate. Place the chocolate-coated cracker stack on a parchment lined baking sheet.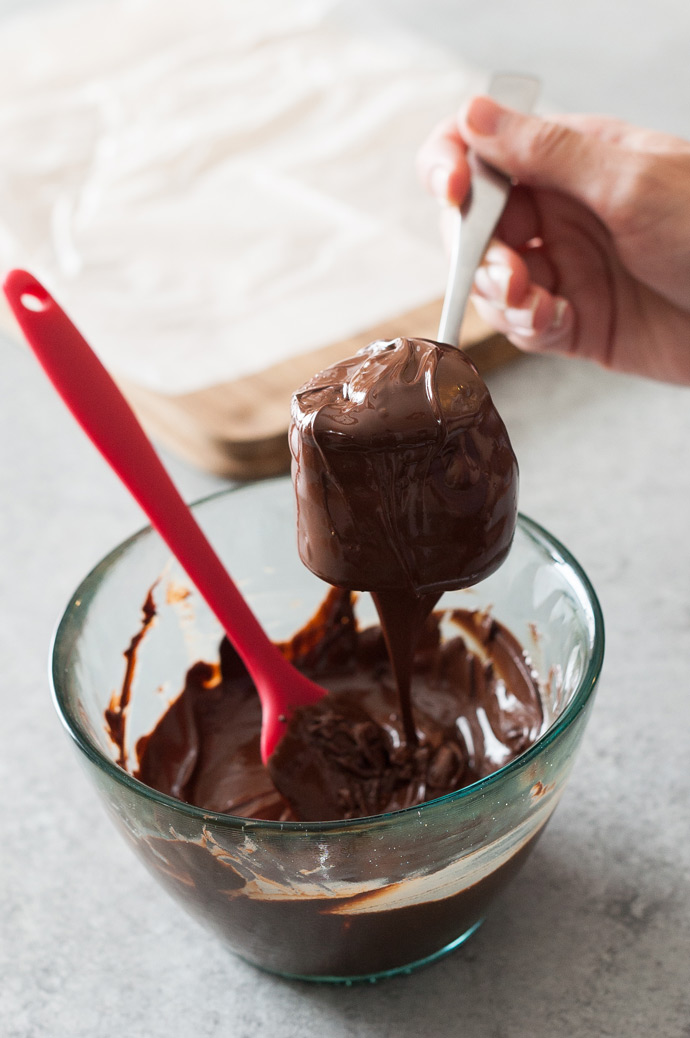 Step 4
Repeat with remaining cracker stacks. Refrigerate until set.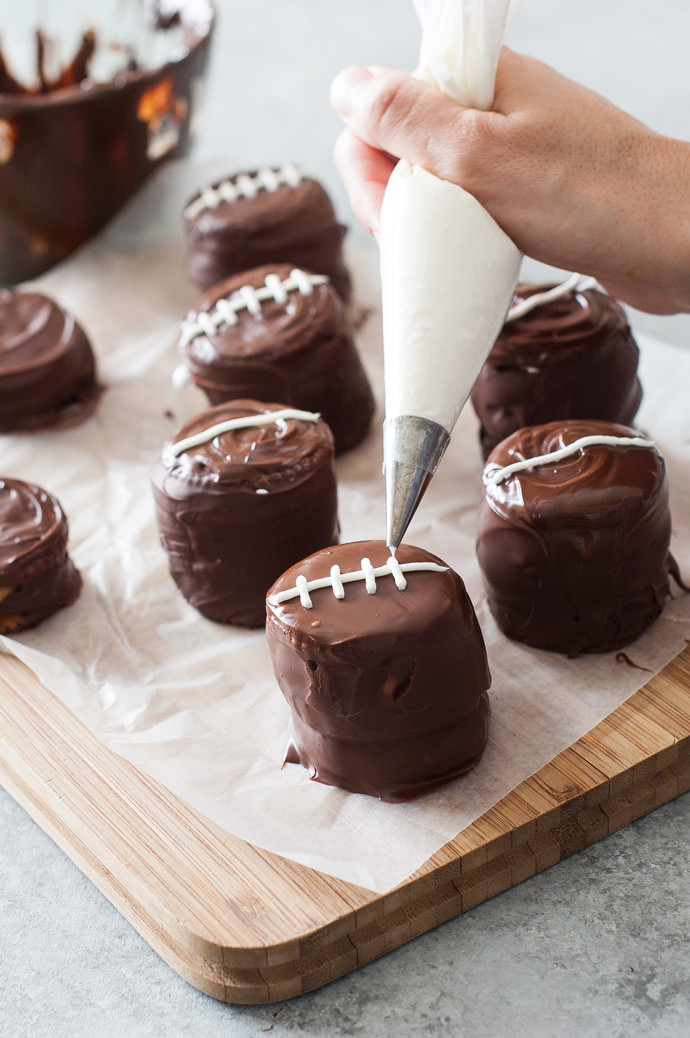 Step 5
Remove from the fridge when set and pipe a stripe of white frosting across the top of each stack. Pipe short lines horizontally over the long line to make football lacing.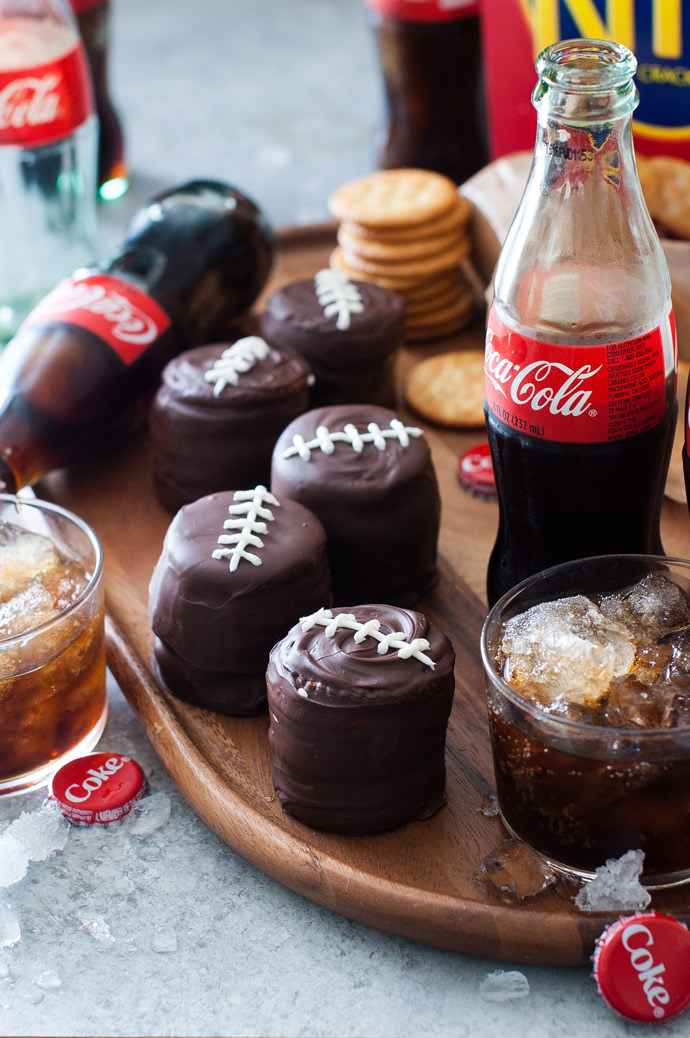 Store in the fridge until you are ready to serve.
Don't you just love a good contest? I know I do! Coca-Cola and NABISCO are awarding two  lucky winners a prize pack with an approximate value of $400! I am going to create a Coca-Cola & NABISCO board as well, so check it out for ideas. Here is how to enter the contest:
Create a Pinterest board called "Coca-Cola & NABISCO #HomeBowlHeroContest".
Pin your favorite game day party recipes, tricks and tips to this board. These can be from ANY site. You do not need to pin photos of Coca-Cola or NABISCO products to be entered to win.
You must pin at least (6) SIX PINS – tag each pin with "#HomeBowlHeroContest"  in the description section.Leave a link to your Pinterest board in the comments of this blog post.
I'll be picking my two favorite boards and announcing the winners on this blog post!
Contest opens today, January 13th and ends January 29th, 2016 at 11:59 pm EST.
That's it! So easy! I cannot wait to see all of your ideas!
This post is sponsored by Coca-Cola and NABISCO.