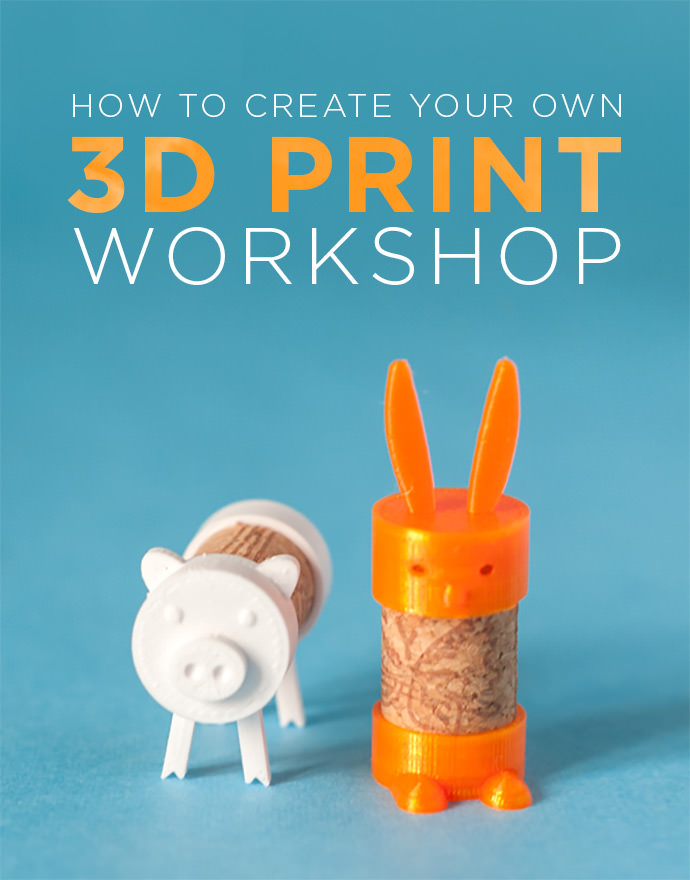 UPDATE: Congrats to MaryJo T. from Flagstaff, Arizona, the winner of our Dremel 3D Idea Builder giveaway! A big thanks to everyone who entered—we loved reading all of your wonderful comments. 
Our countertop has a new permanent resident, sponsored by The Home Depot®, that the entire family is massively crushing on. The name of my new crafting collaborator? The Dremel Idea Builder 3D Printer.
I will be the first to admit that 3D printing sounds a tad intimidating. But this little guy changes the gifting game. Toys, jewelry, games, keychains, rocket ships, lions and tigers and bears! If you can dream it, he can make it. And right before your eyes (we've had so much fun watching this guy do his thing). Pretty dang exciting for the everyday maker like me!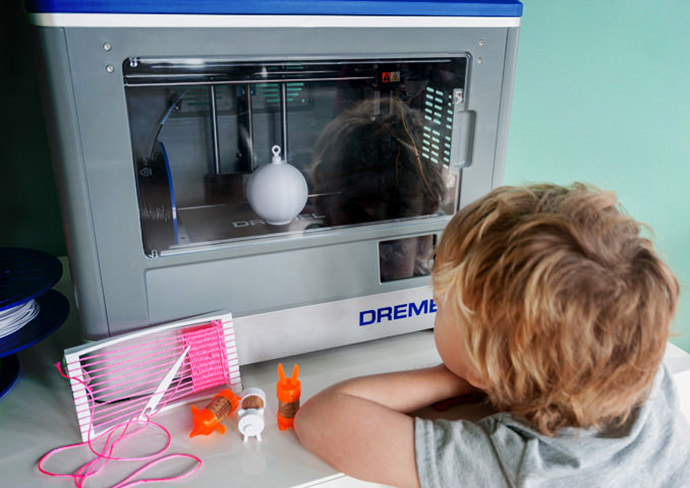 What's even more exciting is that we are partnering with The Home Depot® for a super special giveaway of a 3D Printer! Take a look at the bottom of this post to enter to win.

Needless to say, the printer has been on full blast since it arrived on our doorstep. As an amateur, I was relieved to find there are thousands of amazing 3D models for free download online so you can literally have your 3D printer up and running in minutes. (Although, if you are feeling extra ambitious, you can design your own models using 3D software like Tinkercad or Autodesk 123D).
Make Your Own 3D Magic (We did!)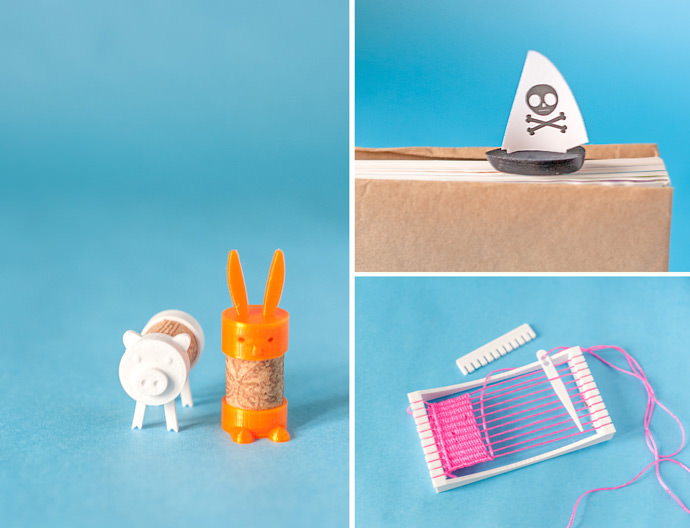 In the past, 3D printers were on the unobtanium list with a whopping price tag attached. With the Dremel 3D Idea Builder, you can be set up and ready to go for just a tad under $1,000. And considering all the gifts, tools, crafts, and other personalized goodies you can make, creative and functional, it can pay for itself a zillion times over!
We have already started to amass a pretty spectacular collection of toys and gifts by following these 3 easy steps:
Download print-ready 3D files from the Dremel 3D Idea Builder website.
Load your project into the Dremel 3D App that comes with the printer.
Load your colored filament, press print, and watch the magic happen!
Here are a few of our favorites: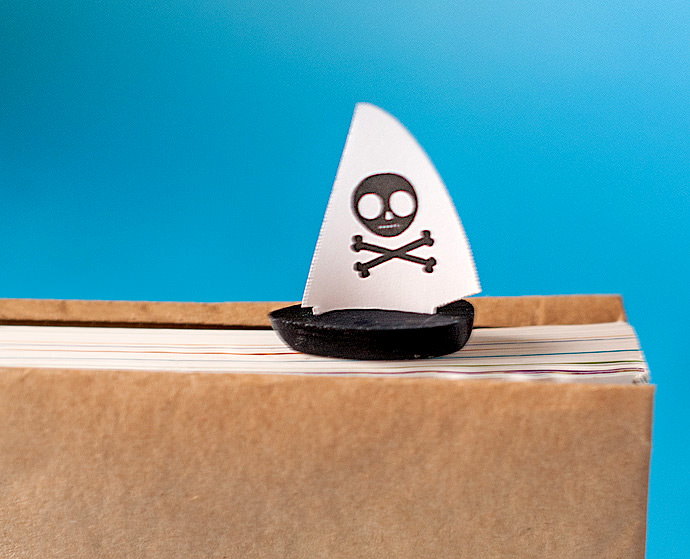 Pirate Ship Bookmark
This tiny pirate ship bookmark was ready to sail the rough waves of our books after just a few minutes of printing. Argh, matey!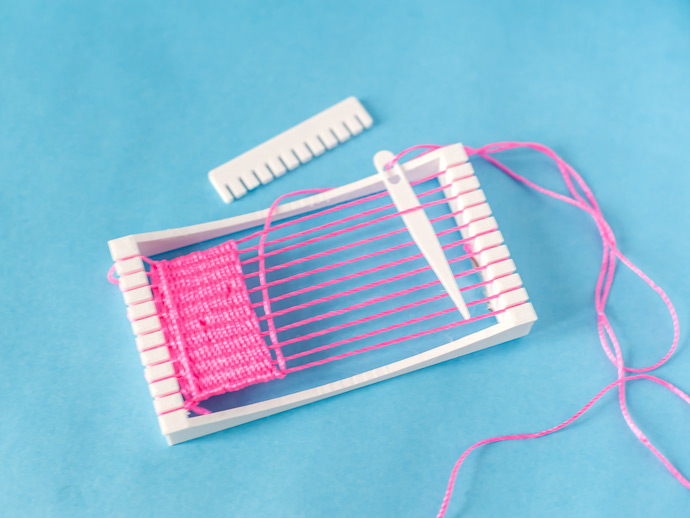 Weaving Loom for Kids
You can even build useful tools for crafting! The kids have been having a blast with this weaving loom.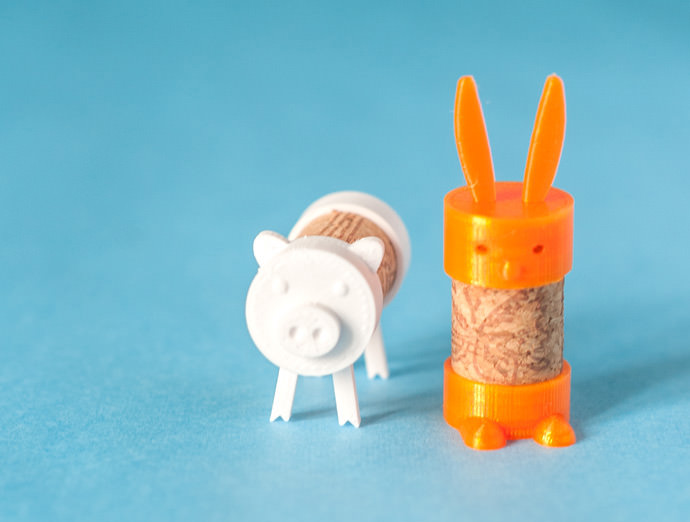 Cork Pals
And last, but definitely not least, these adorable little cork animals have quickly become the most popular toy in our house!
Win a Dremel 3D Printer valued at $999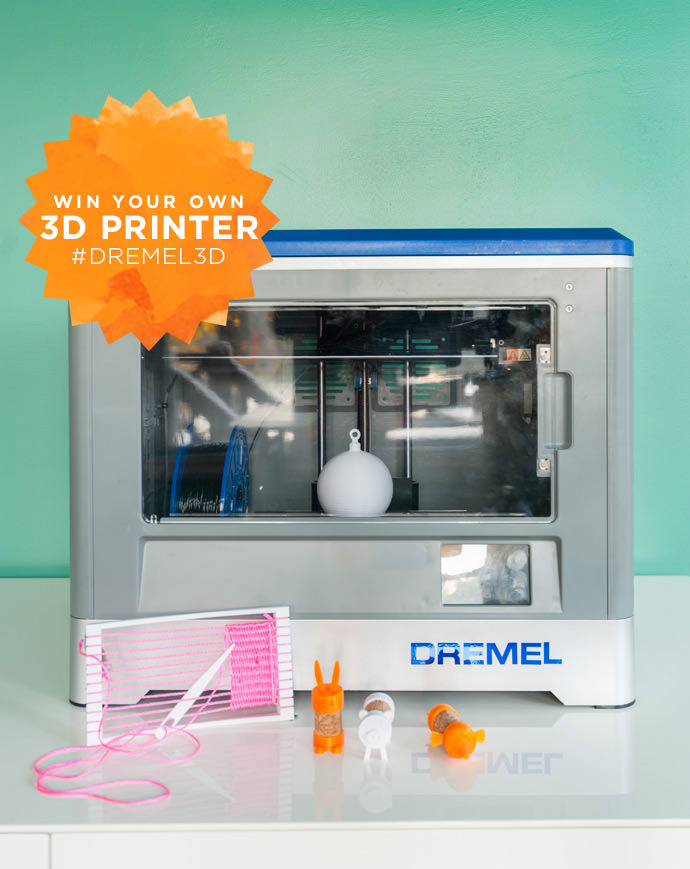 And here's the most exciting part: we are giving one of these magic makers away! Simply follow the instructions below to enter for a chance to win. Make sure to include the hashtag #Dremel3D when you share on Twitter and Facebook. Better hurry, the contest ends on Friday, November 21st!
Dremel 3D, the world's first certified 3D printer, is available through pre-sale on homedepot.com and will be available in-store at The Home Depot® stores in early November. Dip your toes into the future and start turning your ideas into incredible creations today!
The Home Depot® partnered with bloggers such as me for their Dremel Idea Builder 3D Printer program. As part of this program, I received compensation for my time. They did not tell me what to purchase or what to say about any product mentioned in these posts. The Home Depot® believes that consumers and bloggers are free to form their own opinions and share them in their own words. The Home Depot®'s policies align with WOMMA Ethics Code, FTC guidelines and social media engagement recommendations.