We are in love with this children's clothing line from Japan: Folkmade! The the colors and shapes are so fun and different than most kids' clothes we've seen lately. We're loving all the structural details and would bet that most of these pieces are great for kids who can't stop moving – just imagine the red dress below blowing in the wind on a warm summer night! Although some of the images below show most of the pieces with several layers, we love the idea of mixing and matching these outfits for all seasons. Keep reading to see a few of our favorite pieces from the line. If only these came in adult sizes too!!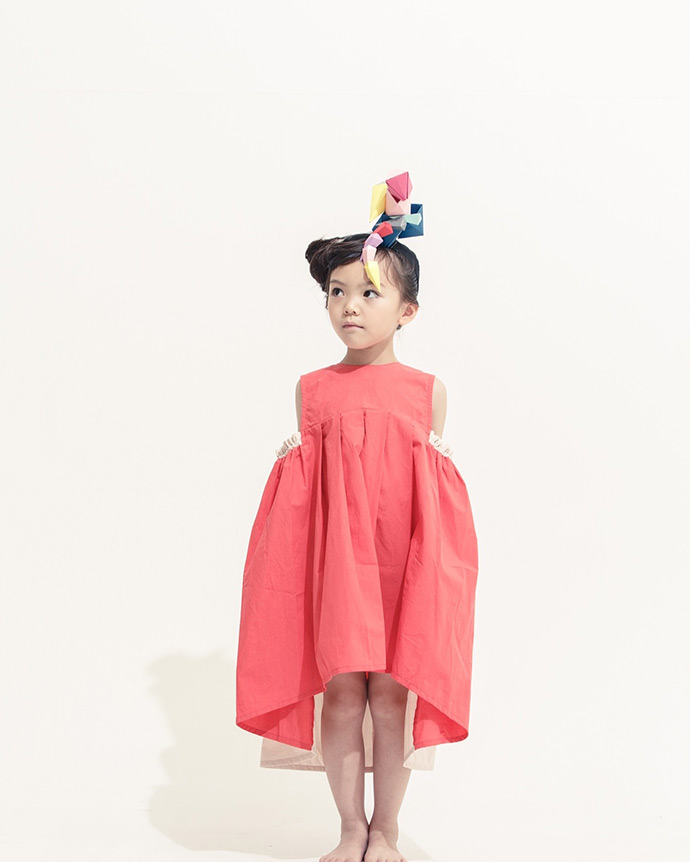 The Folkmade website describes this dress as having fluffy volume and we have to agree!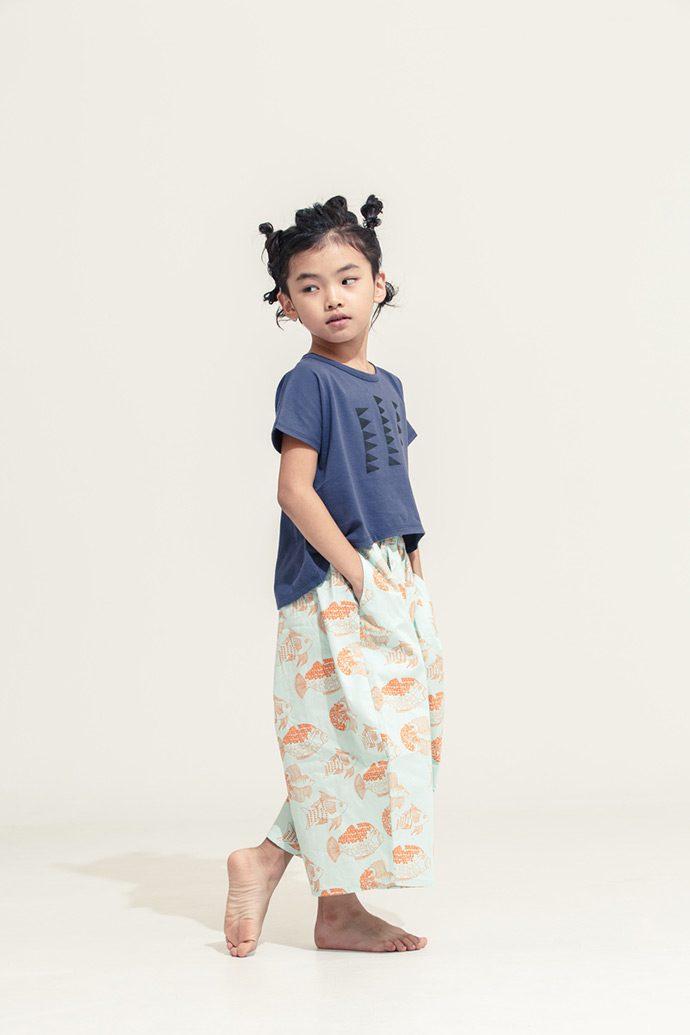 The relaxed fit of these mint pants make them super comfortable!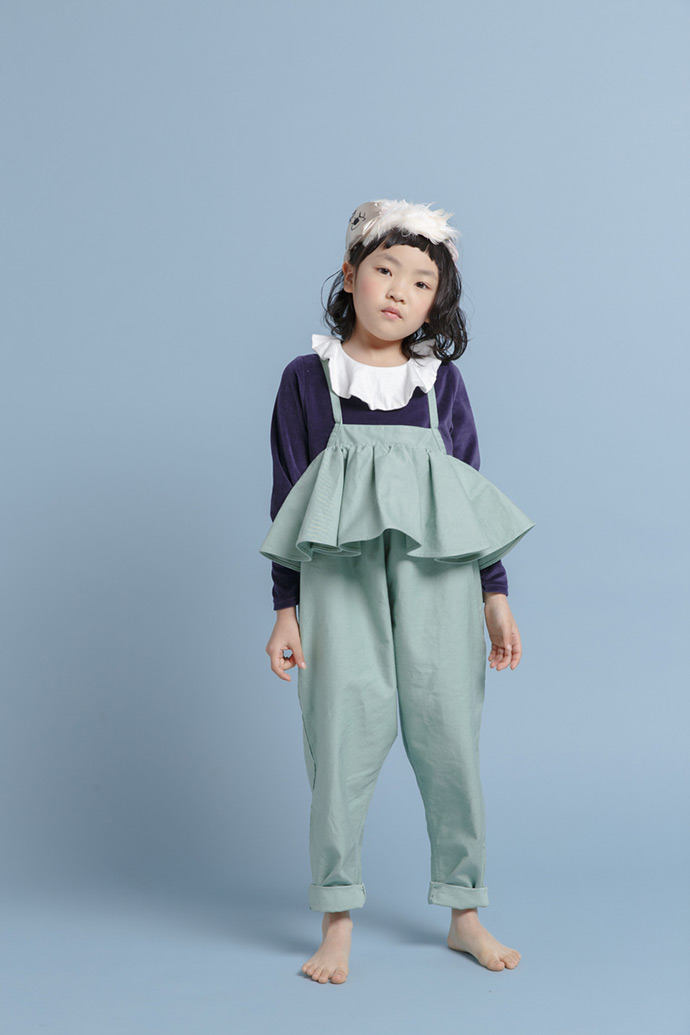 Possibly our favorite of all the Folkmade pieces, these minty flounce overalls! As an added bonus, the straps are super adjustable so that your little one can wear these overalls for as long as possible.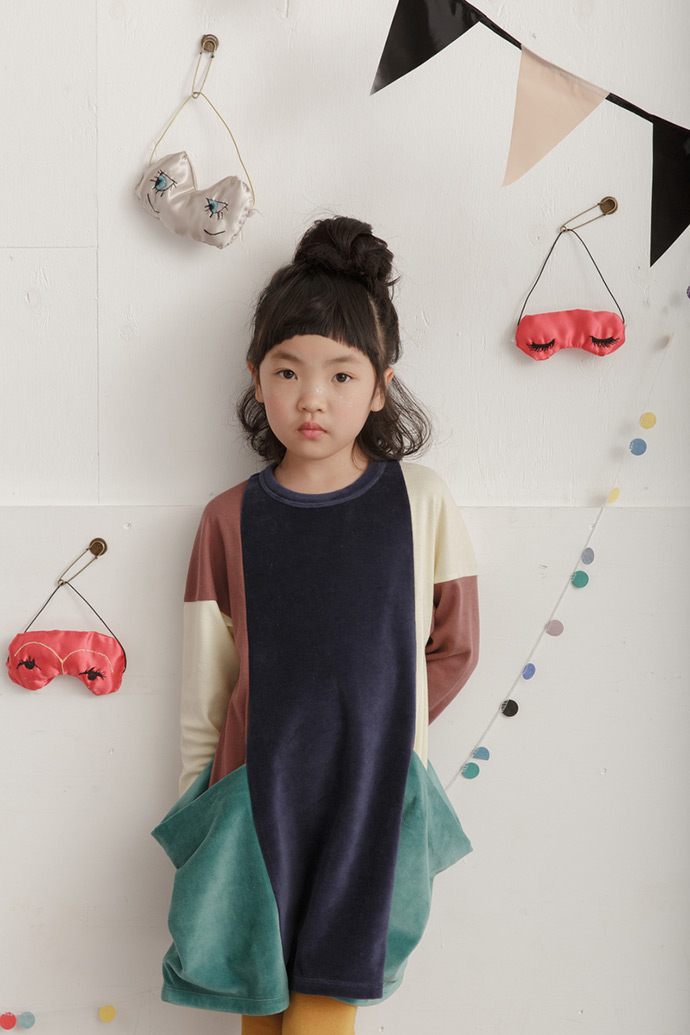 Can you believe the pockets on this adorable patchwork dress? Perfect for kids with ever-growing collections that they have to take along with them.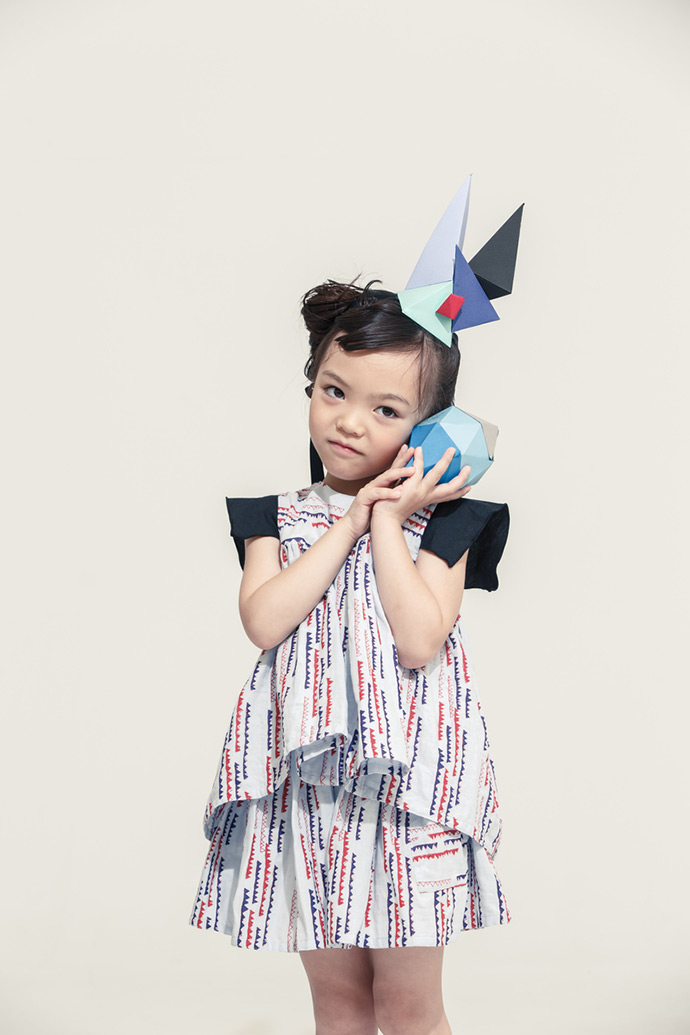 The pattern on this zigzag top and skirt are so playful and fun! Even better, this pattern is available on a dress too!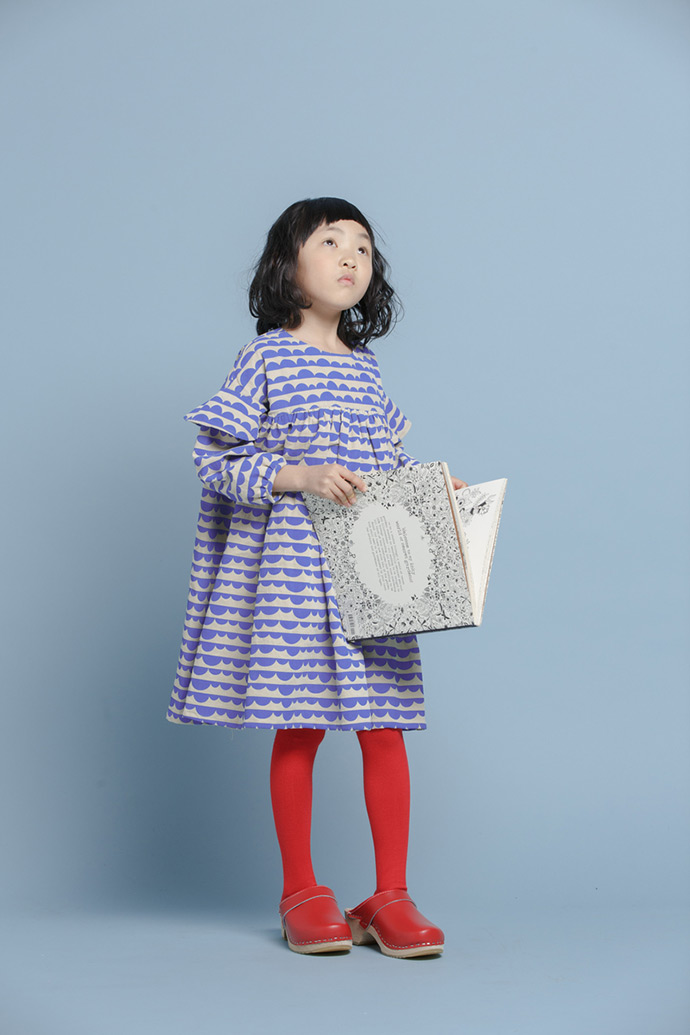 This scalloped print makes us think of both waves and clouds – that combined with the sleeve detail makes this dress irresistible!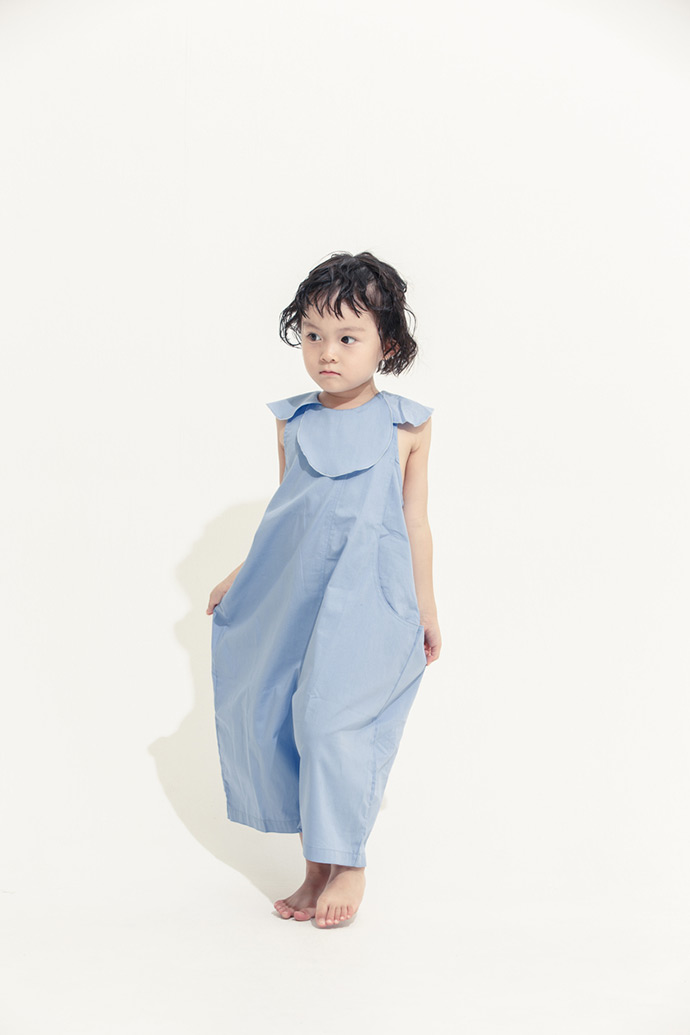 And another pair of adorable overalls! We can't get enough of this sweet little bib collar and wide flowing legs.
See even more at the Folkmade online shop!