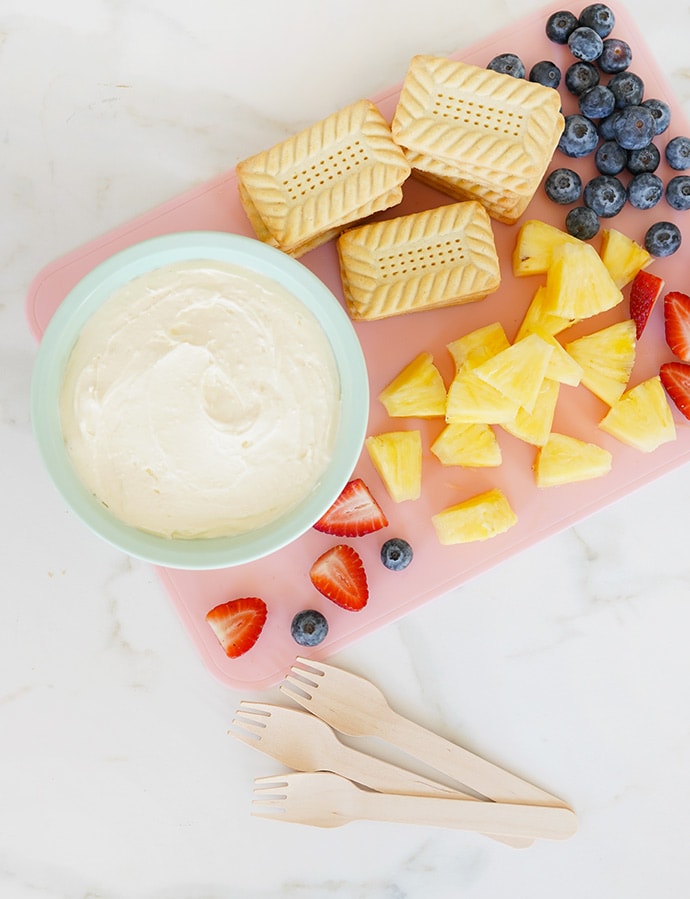 As kids, we remember dips as being a very grown-up food that we always wanted to try. Our parents would make seven-layer nacho dips, guacamole, and spinach artichoke dips and we were fascinated by them. Whenever we were allowed to try them, we didn't quite love them as much as we thought we would – either there was a layer in the seven-layer dip that we didn't like or the guacamole was too chunky! Maybe you had more a more adventurous palette growing up, but we were never quite sold on dips being tasty until October rolled around and the caramel apple dip came out. There is something about dip though that does make it feel like a little party is happening though, don't you think? Maybe that's just stuck with us from our childhood memories but we can't help but think of dip as the perfect party snack.
Today we're making this super simply marshmallow dip that we've named Dynamite Dip! It's definitely a dessert-style sweet dip and pairs perfectly with fruits, berries, and cookies – yum! We put ours in one shareable bowl, but you can always divide it into smaller ramekins so everyone has there own little serving and can double-dip in peace! Keep reading for the recipe below.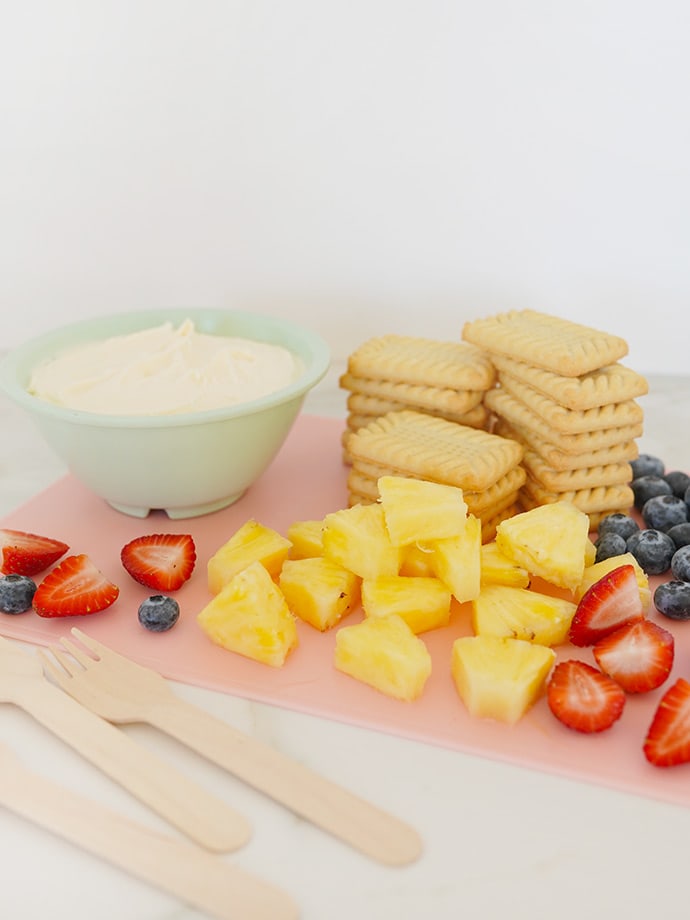 1 package of cream cheese, at room temperature (8 oz)
1 jar marshmallow fluff (7 oz)
1 container of whipped cream (8 oz)
1 teaspoon fresh lemon juice
1 container of your favorite yogurt (optional)
Assorted yummies for dipping, such as strawberries, pineapples, oranges, bananas, cookies, etc
Beat cream cheese, yogurt, and lemon juice together in a medium bowl.
Fold in whipped cream and marshmallow fluff.
Transfer the dip into a serving bowl. Serve with assorted yummies, like strawberries, pineapples, oranges, bananas, or cookies.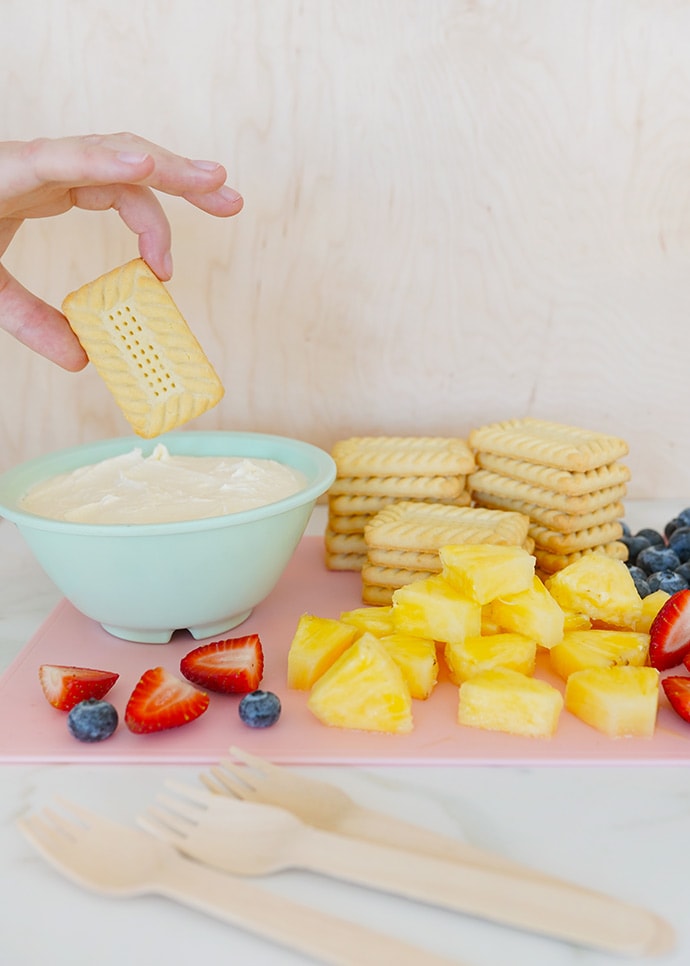 Looking for more light and sweet snacks this summer? Check out these healthy ombre fruit cups – they're as tasty as they are beautiful. And granola lovers will fall for these chocolate chip polka dot granola bars for sure. Pack these all up in parchment paper and jars and you've got an instant picnic:)
Bon appetit!