Can you believe that Easter is right around the corner already? It's so early this year! These playful activities, games, and crafts are perfect ways to keep kids busy and having fun at home all while celebrating spring.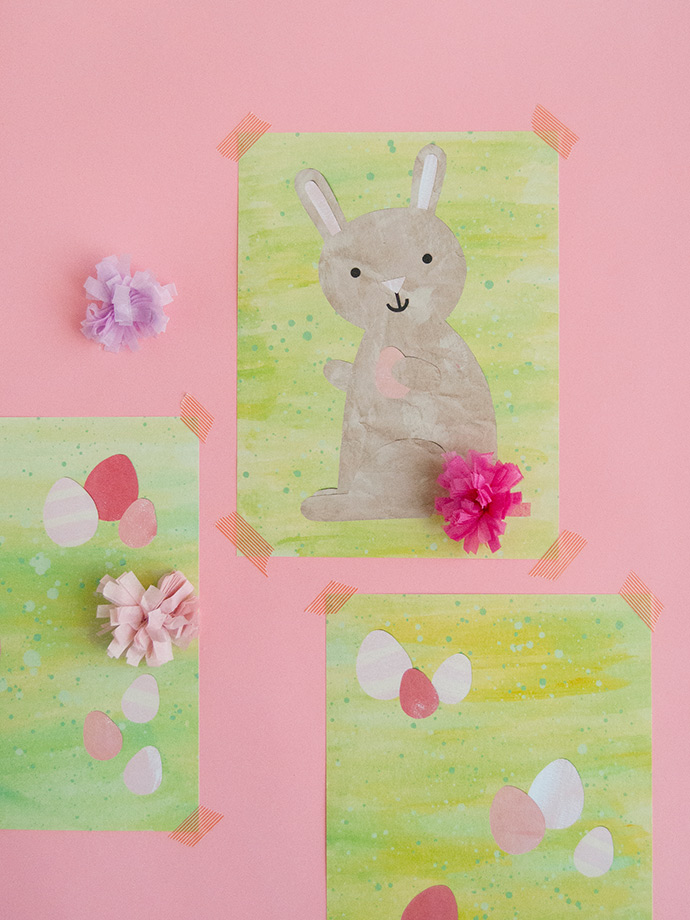 Pin the Tail on the Bunny Printable
Who doesn't love a good old game of pin the tail on the donkey? We put a bunny-riffic spin on the classic game for Easter with this free printable – just make your own paper pom pom tails for pinning, or use store-bought pom poms if you're in a hurry!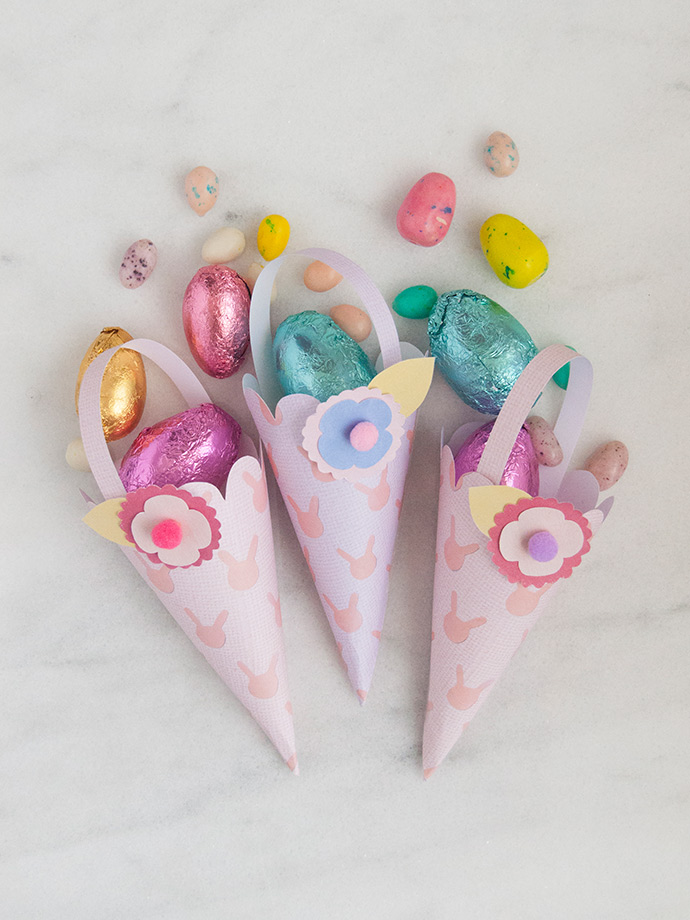 Printable Easter Treat Cones
Baskets may be the most popular vessel for chocolate and candy around Easter, but these printable treat cones are a fun and colorful way to mix things up! Simply print, cut out, assemble, and fill with lots of yummy treats.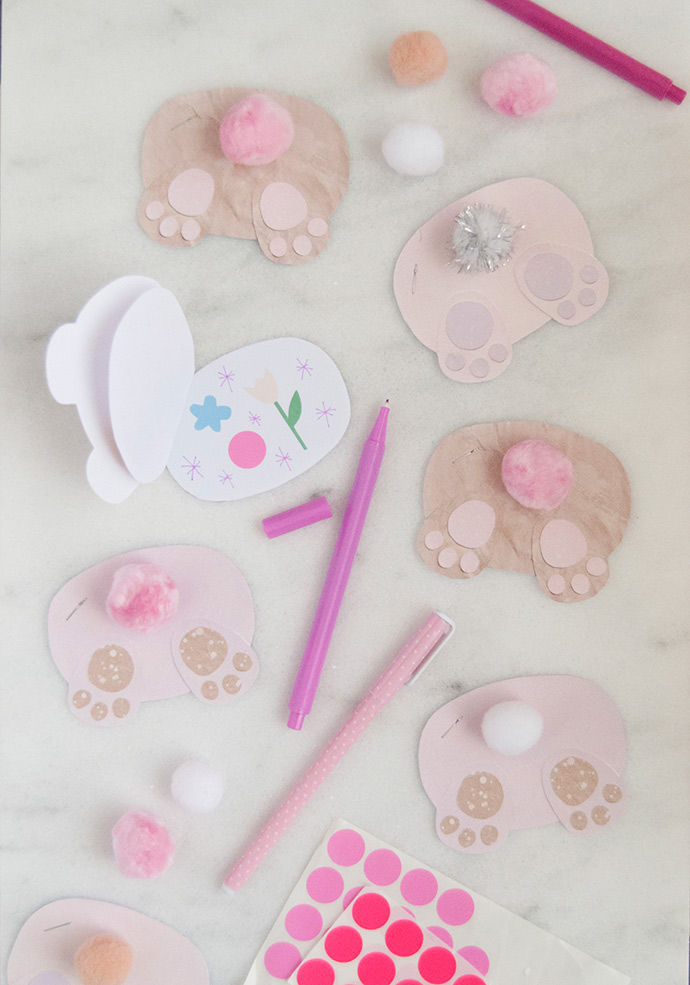 Printable Bunny Bottom Notebooks
Scribble down some Easter jokes, notes, drawings, or whatever you please in these cutie bunny bottom notebooks! Kids will love having an extra special place to jot things down during the day, and you can keep the filled notebooks as little keepsakes to look back on.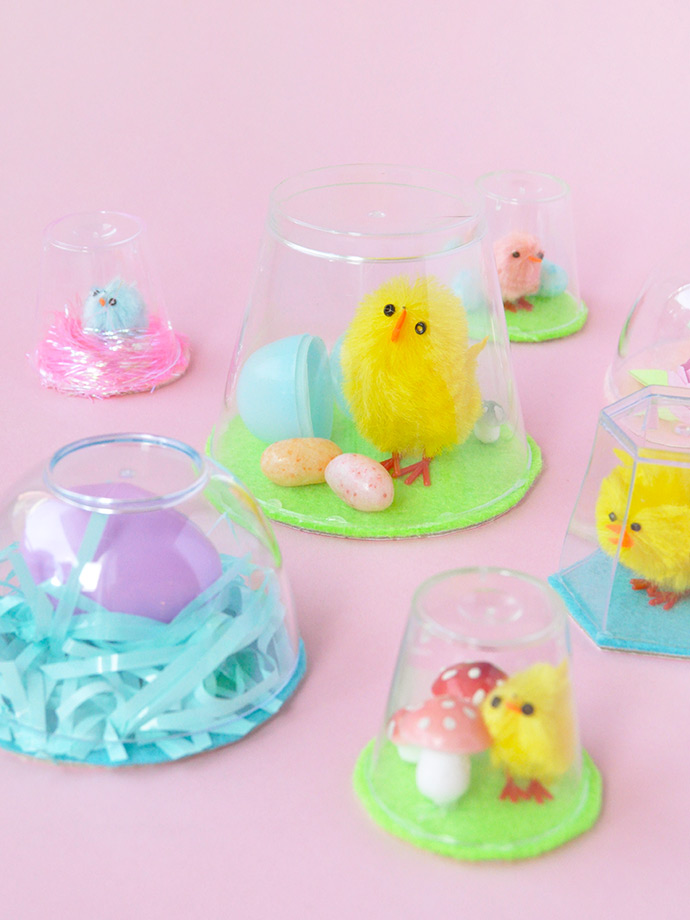 Easter Dioramas
These dioramas are a great way to feature little Easter doodads that you already have in your craft stash – or make a quick trip to the dollar store to pick up a few cute additions. This project is great for kids to work on Easter weekend – you could even attach little loops of ribbon onto the top of each one and hang them on an Easter tree!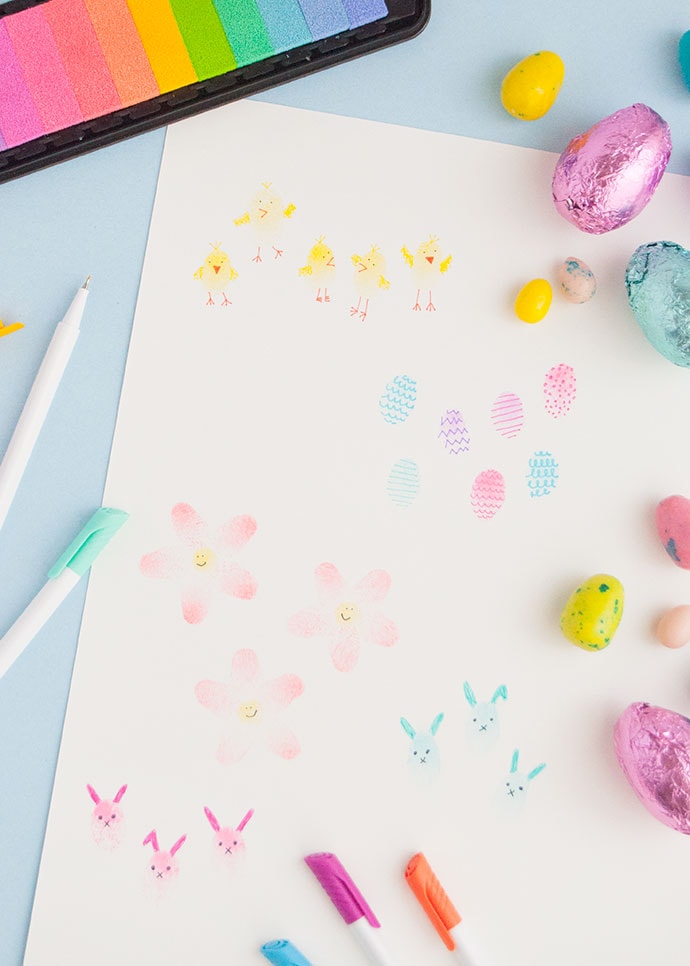 Easy Easter Fingerprint Art
Get creative with an ink pad – it's almost all that you need next to nothing to make this fun art project. Turn these little fingerprints into cards, secret notes, Easter basket labels, wrapping paper, or even a garland. However you use them, we're sure that they'll add some cheer to your family's Easter celebrations.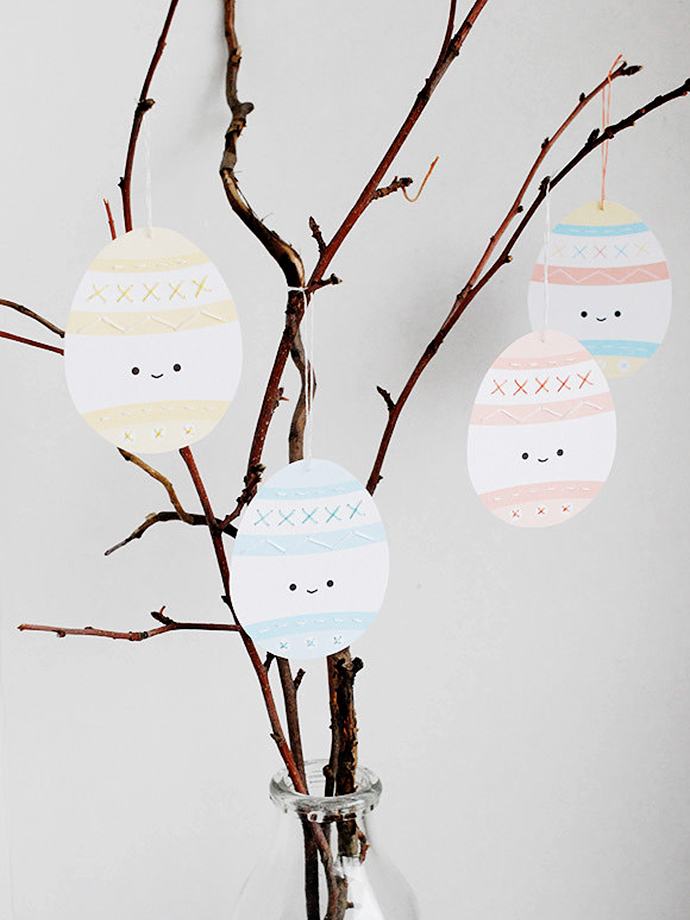 Printable Easter Egg Sewing Cards
These cut-out Easter eggs are perfect to hang in your windows or from a branch! Use these printable eggs can be used just as they are, or you can embellish them with a few stitches.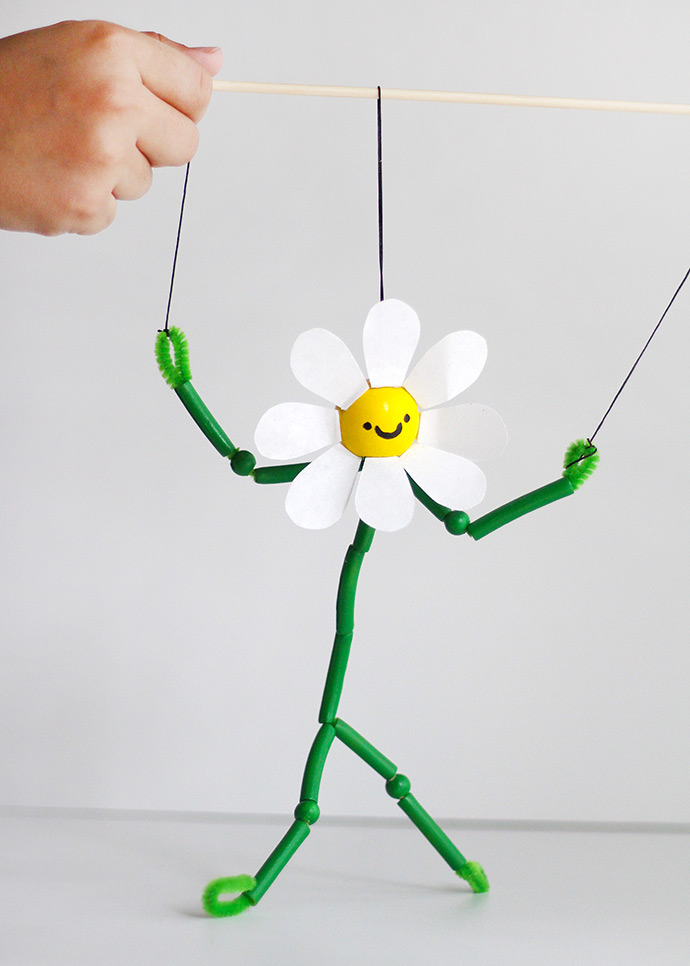 Dancing Daisy Pasta Puppet
This pasta puppet is one of our all-time favorites! We used green, white, and yellow to make our puppet look like a daisy but you can mix and match different colors and petal shapes to create whatever flower you like. Wouldn't it be fun to make a whole bunch of dancing flowers in different colors for an Easter morning puppet show?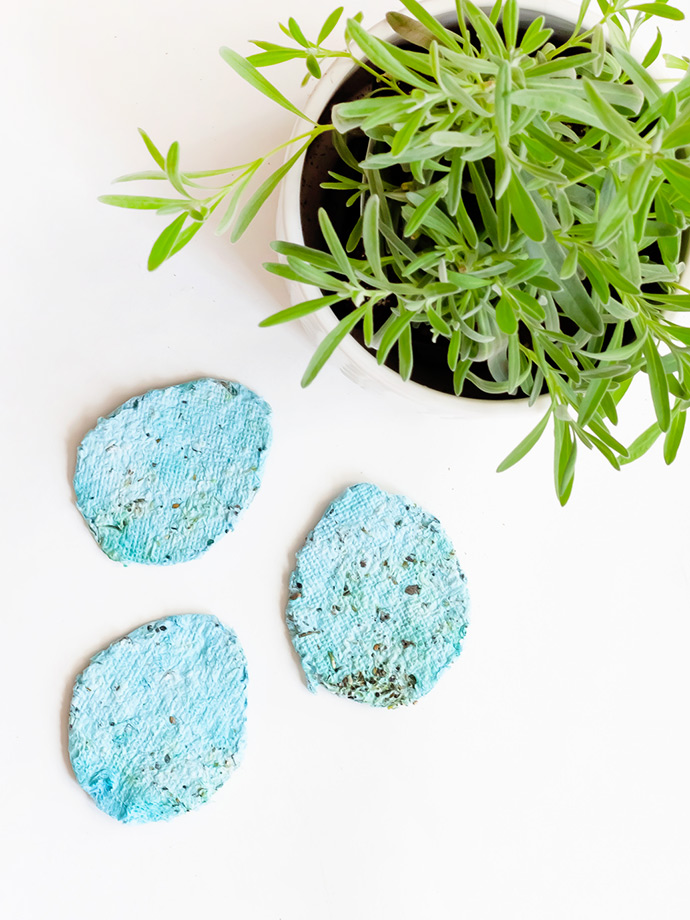 Seed Paper Easter Eggs
If you haven't made seed paper before, you'll love this project! Use blue shades of scrap paper when making your paper pulp and you'll end up with this lovely robin's egg speckled look that we love so much.