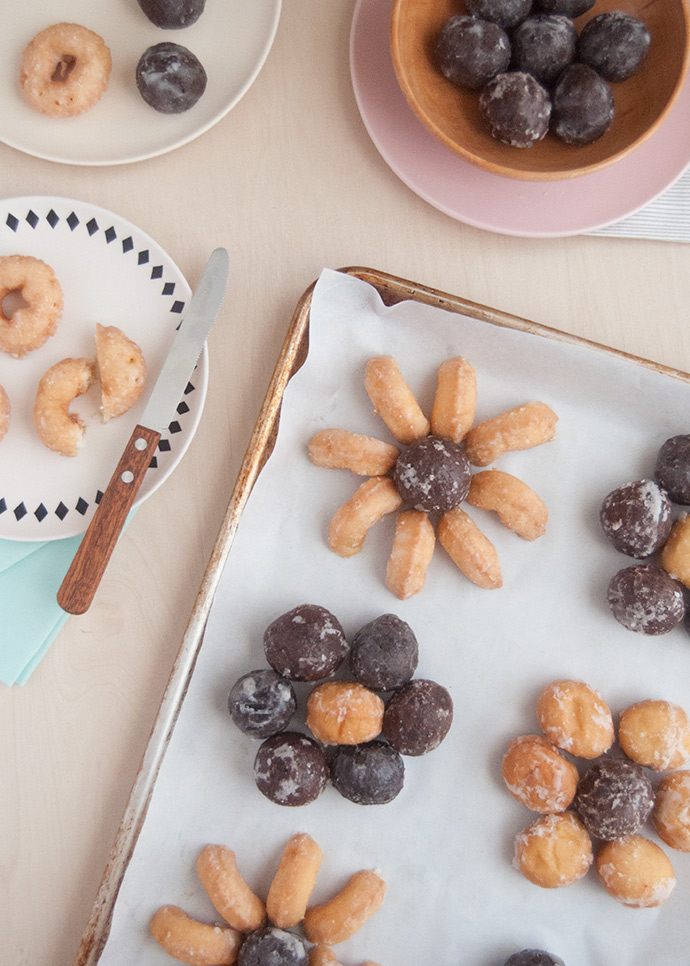 Spring is right around the corner, and I couldn't be more excited. I've definitely got flowers on my mind and was brainstorming flower crafts when I thought of these super duper simple donut hole flowers. I love thinking of ways to craft with dried beans to make playful bean mosaics, and using these donut holes in this way reminded me a lot of making fun shapes with beans – but this is much quicker and definitely tastier!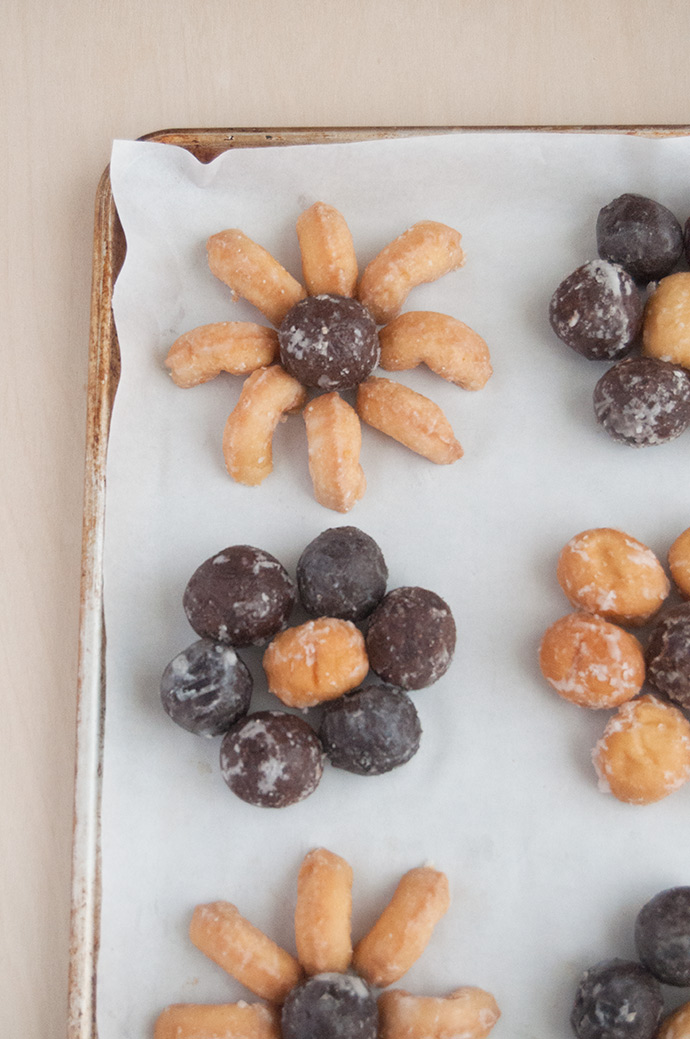 When I put in my online order at the grocery store, I added powdered donut holes to the list to make these flowers. As it turned out, they didn't have any in stock so I was given these miniature glazed donuts instead. Once I had them, I realized by cutting them in half and standing them up on their side, they make these really nice petals! When we went to the coffee shop to pick up some powdered donut holes instead, they didn't have any there either so I took that as a sign and went ahead with the donuts I had. For such a simple idea, I am surprised by how much I love the finished result. It actually kind of reminds me of the bean mosaics before you paint them!
Donut holes (chocolate and honey dip)
Miniature donuts
Cutting board
Knife
Parchment paper and/or large tray
Step 1
Lay out some parchment or wax paper on a large baking sheet, a platter, or directly onto your work surface.
Step 2
If your donut holes came mixed up in a variety pack, divide them up into bowls so that you know how many of each type you have to work with. If you're getting them from a coffee shop, it helps to ask for exactly what you want if you have a preference!
Step 3
I also got these miniature glazed donuts from the grocery store, and these are the ones I cut in half to make the oblong flower petals.
Step 4
Have fun arranging different flowers on your parchment paper! Mix and match flavors and petal shapes. You can set up a bowl of sprinkles or some piping bags of frosting if you really want to get creative, or keep it simple with the donut holes as they are.
Tip – if you don't plan on enjoying the donuts that day, or have to transport them to another location, use toothpicks to attach the donut holes together in their flower formation.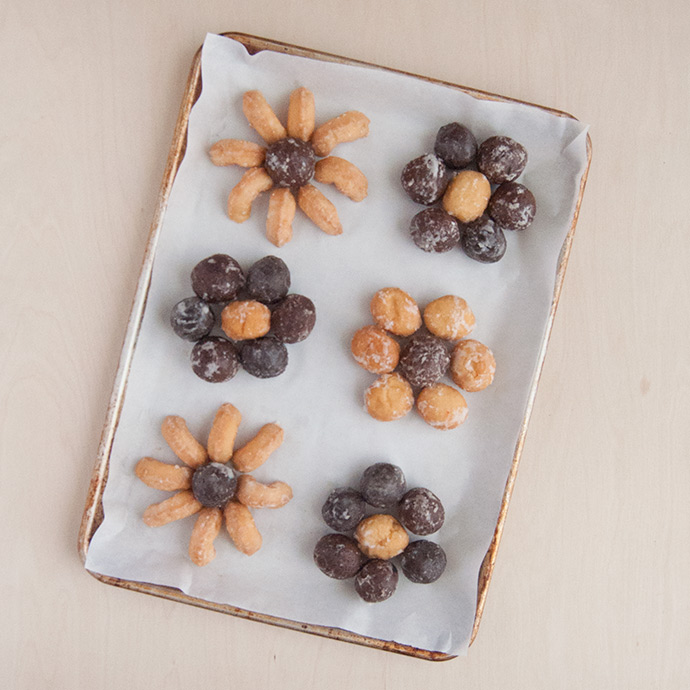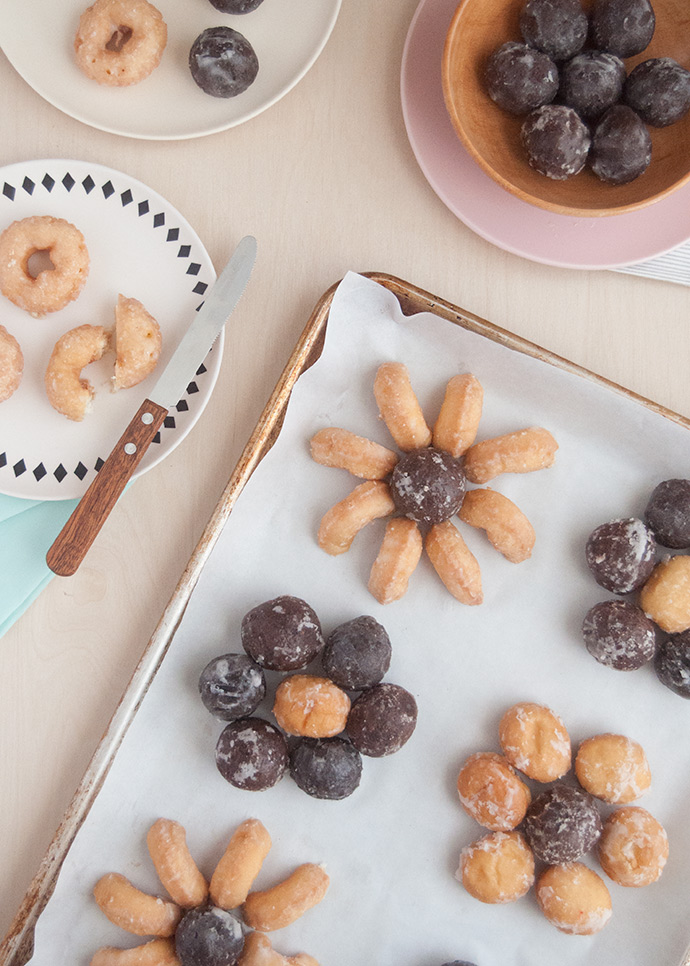 Enjoy!