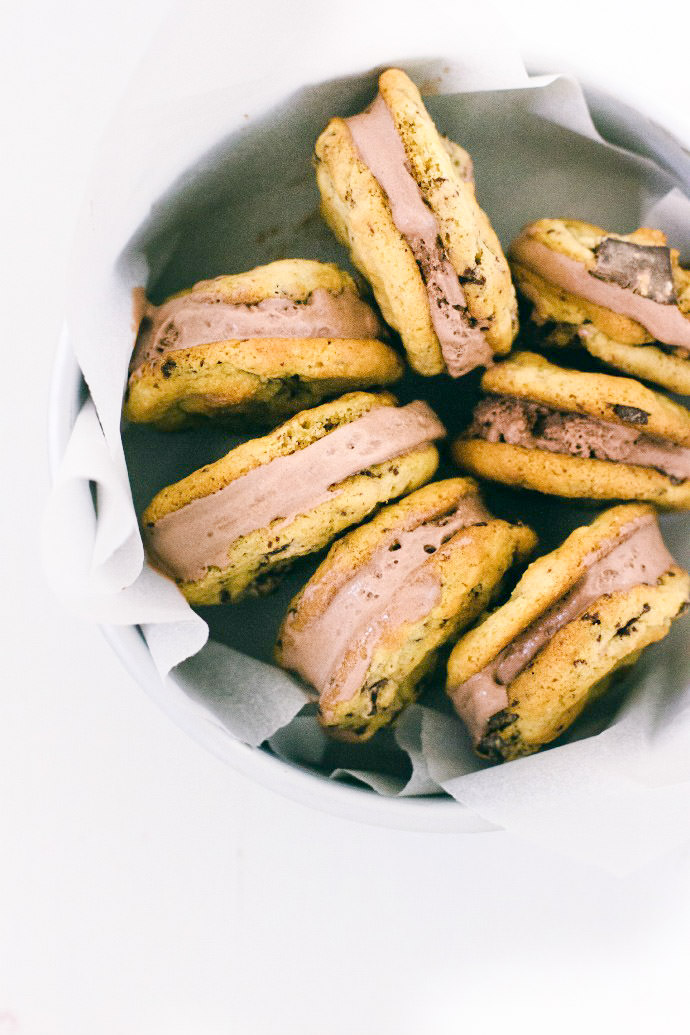 Summer is in full swing, and my kids can hardly contain themselves. They live for days spent at the beach, long bike rides, road trips to Grandma and Grandpa's house, and weeks upon weeks with no homework in site. Also, ice cream is frequently mentioned. I came up with our perfect summer treat: these mini ice cream sandwiches. My kids had so much fun baking and assembling them. And, they are both delicious and mini, which of course means they are also guilt-free.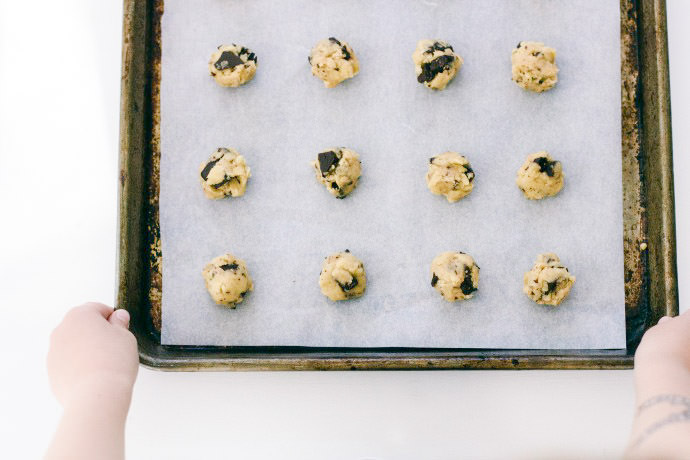 Step 1
Follow your favorite chocolate chip recipe, only make the cookies tiny. I made each ball of dough out of 2 teaspoons cookie dough. Keep an eye on them while they are in the oven! They will bake much faster than larger cookies.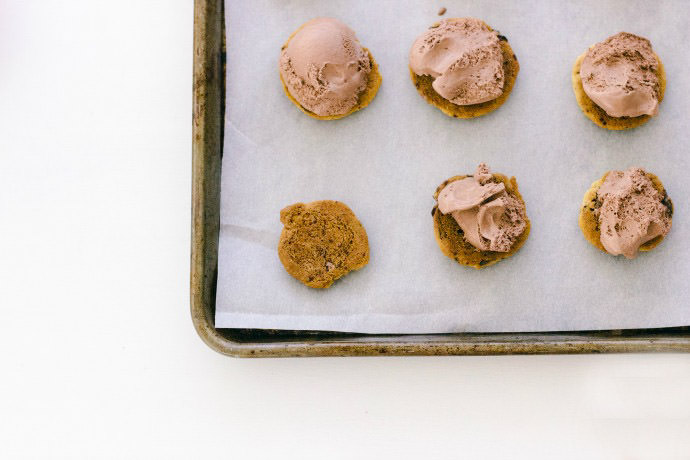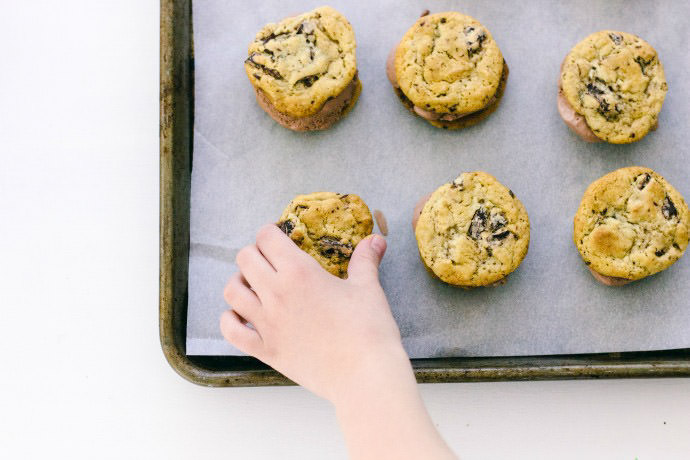 Step 2
When the cookies have cooled at bit, turn half the cookies over and top with store-bought ice cream (or, make your own ice cream! Peanut butter would be tasty here, too). Top the ice cream with another cookie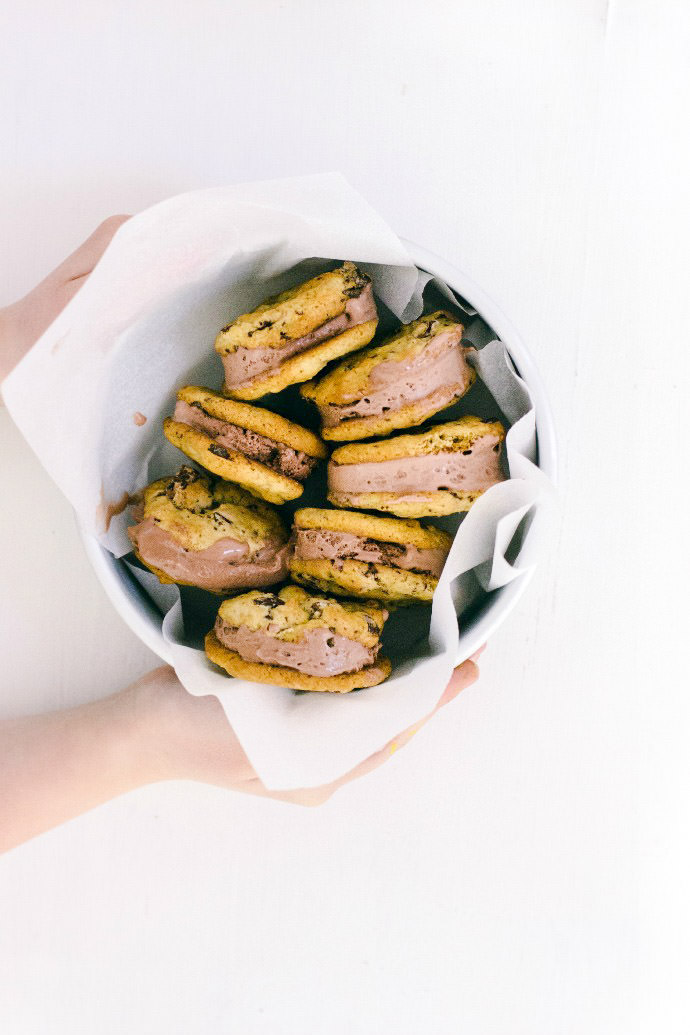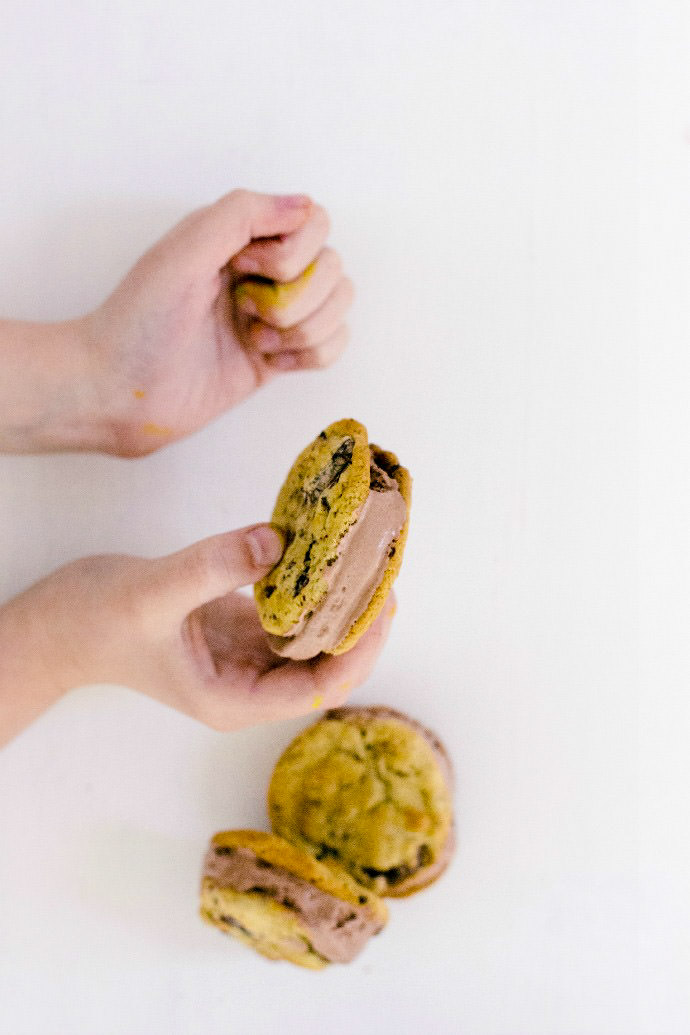 Step 3
Eat and enjoy!