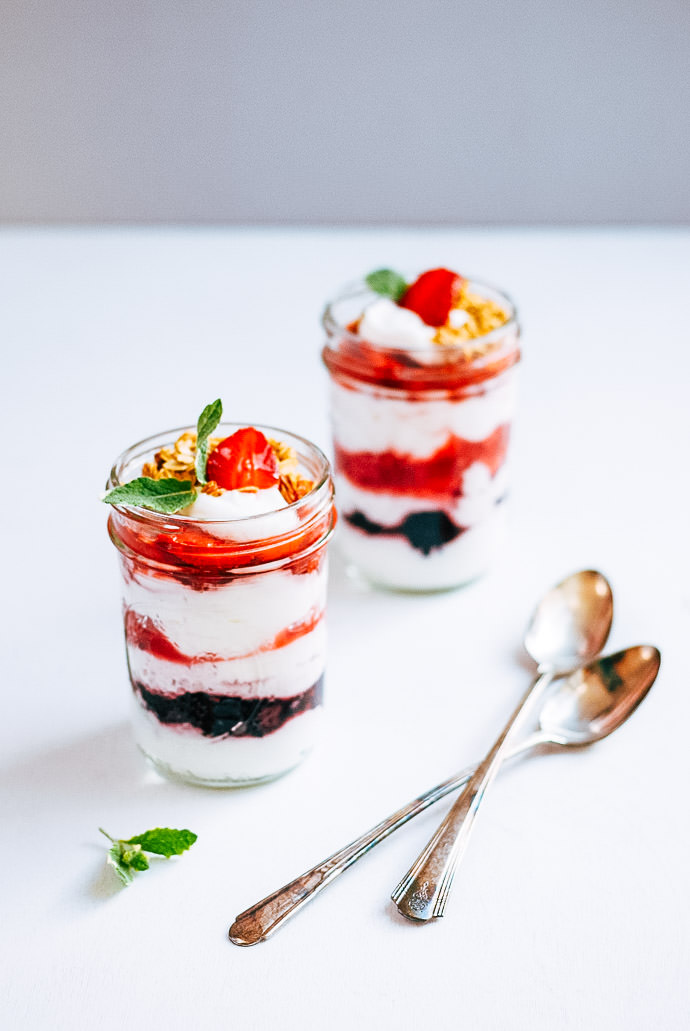 Berry parfaits are the perfect quick breakfast or snack, mixing fresh, honey-sweetened fruit with protein-rich Greek yogurt, and topped off with nutty toasted oats. Besides being excellent grab-and-go snacks, berry parfaits can add a pop of color to summer parties, brunches, or baby showers. As the growing season progresses, seasonal offerings like cherries, stone fruit, or melon can be substituted for the berries.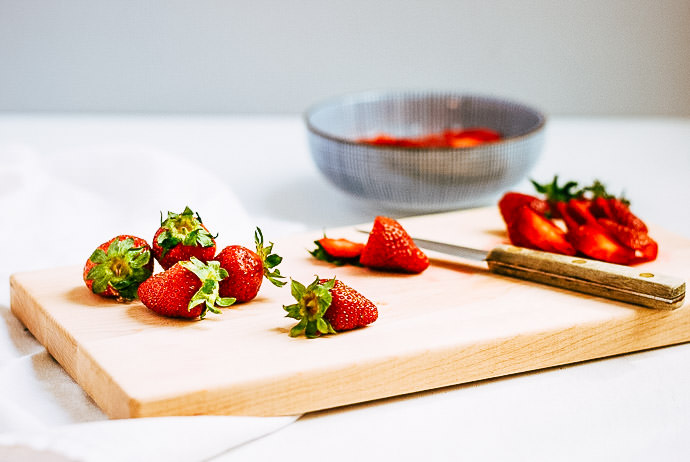 Makes six 1-cup parfaits
1 tablespoon unsalted butter
1/2 cup old-fashioned rolled oats
5 tablespoons honey, divided
Pinch sea salt
1 cup strawberries, sliced
1 cup raspberries
1 cup blackberries
1 pound Greek yogurt
Whole berries and mint sprigs for garnish
4 (1-cup) parfait glasses or Mason jars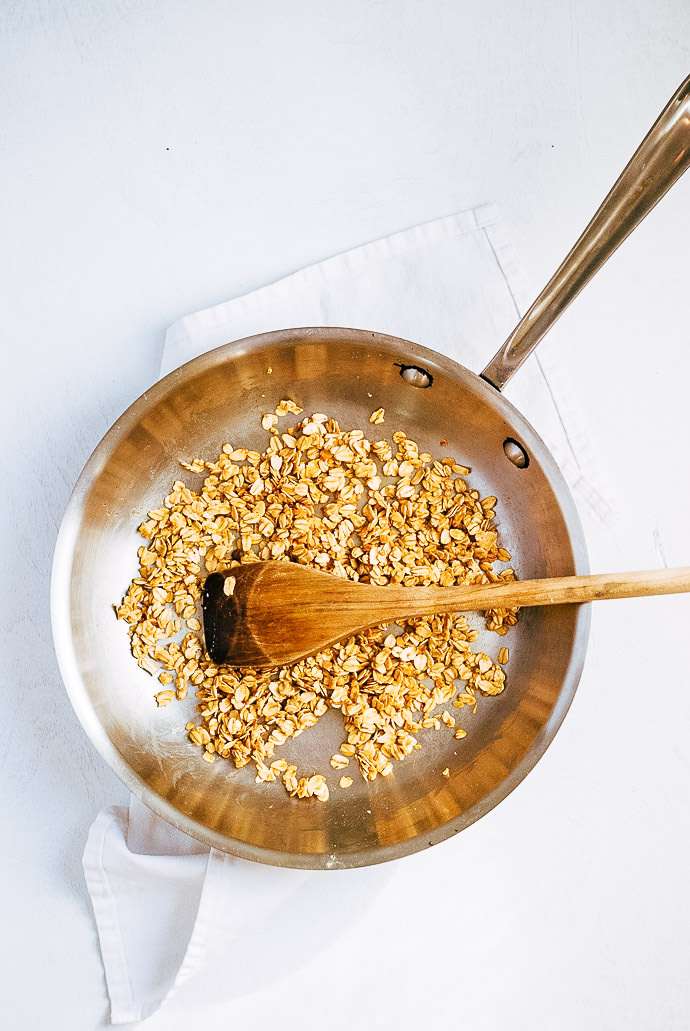 Step 1
To toast the oats, set a medium-sized skillet over medium heat. Melt the butter and then toss in the oats. Shaking pan often, toast for 7-10 minutes, or until oats have a nutty fragrance and a golden brown color. Toss with 2 tablespoons honey and a pinch of sea salt.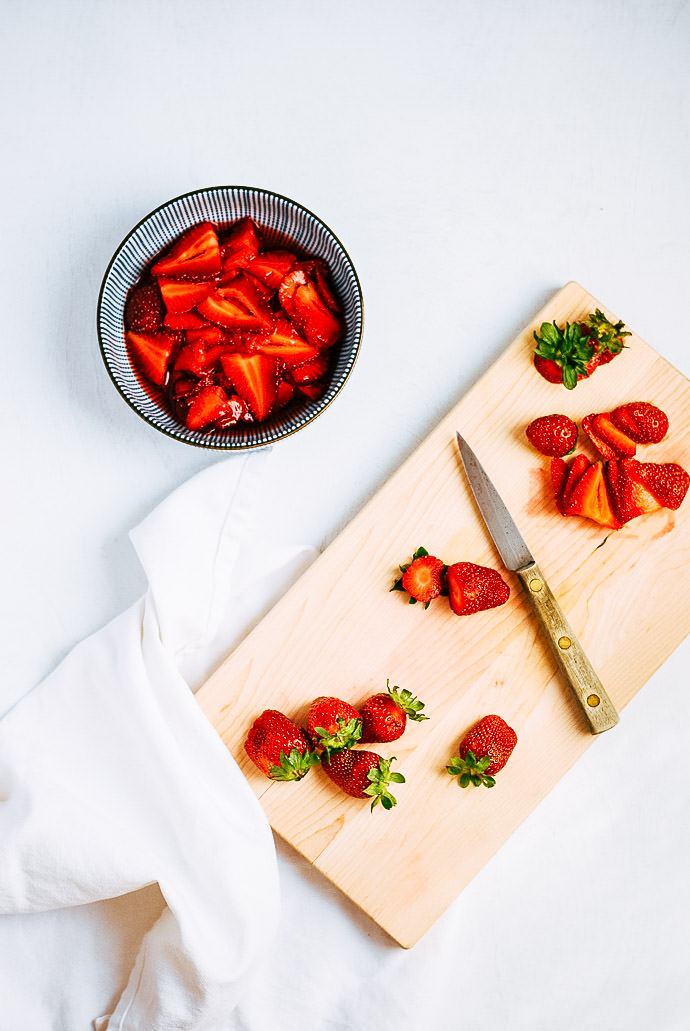 Step 2
Hull and slice strawberries. Mash a quarter of the slices with a fork and toss with 1 tablespoon honey, fold in remaining sliced berries, and set aside.
Step 3
In a small bowl, mash a quarter of the raspberries with 1 tablespoon honey. Gently fold in remaining berries. Do the same for the blackberries.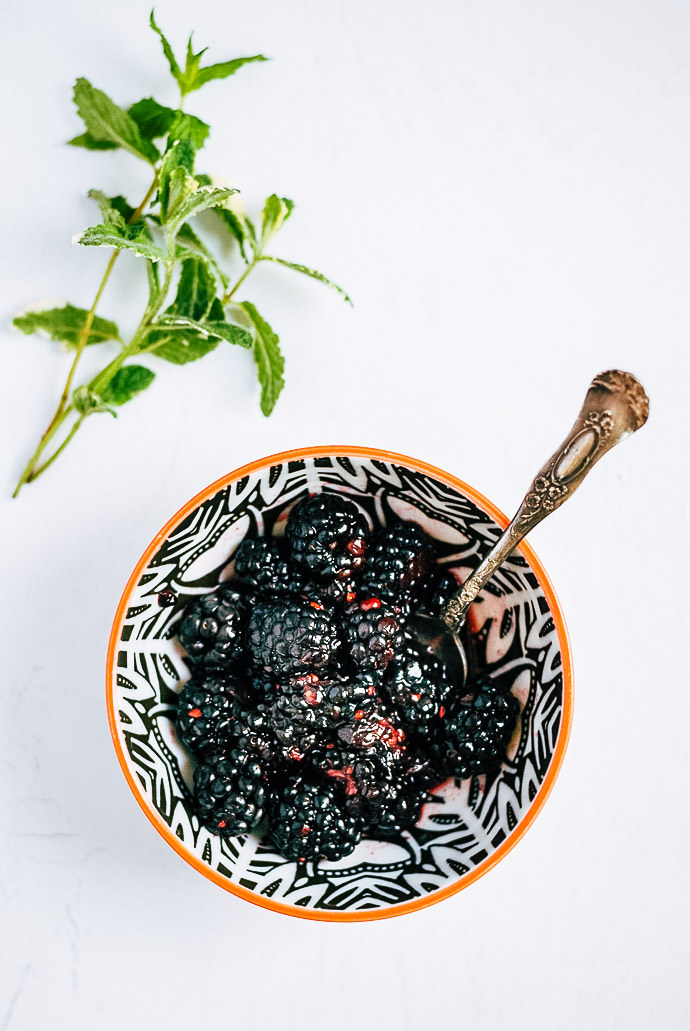 Step 4
To assemble the parfaits, add 3 tablespoons yogurt to the bottom of each parfait glass or Mason jar. Divide the blackberry mixture between the glasses. Add 2 tablespoons yogurt. Divided raspberry layer between glasses and top with 2 tablespoons yogurt. Divide the strawberry mixture between glasses, reserving 4 slices for parfait tops, add a last dollop of yogurt, and top with reserved strawberry slice and a sprig of mint.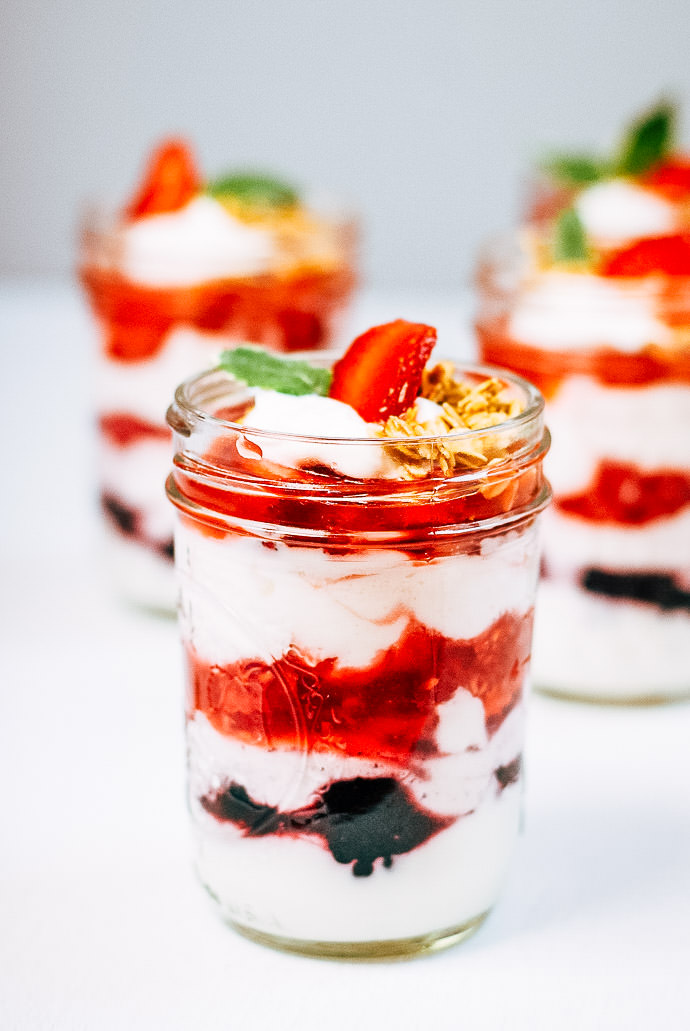 Step 5
Parfaits will keep well covered in the fridge for 2 – 3 days. For best texture, keep oats in a separate container and add just before serving. Feel free to sub in the fresh fruit of your choice—sweeter fruits may need less honey, so taste as you go!