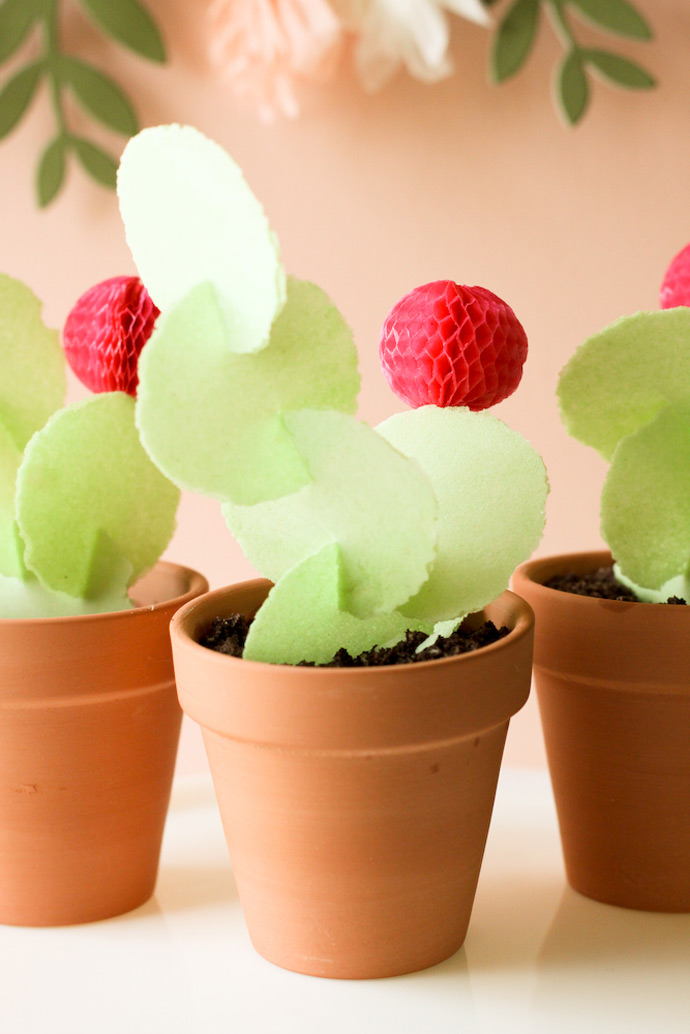 Every time I pass the "rainbow wheat crackers" at our local superstore, I think about how fun they would be for some kind of snack project. I had no idea how they would taste, but they are so bright and colorful, and I think it's fairly safe to assume that anything with the word "wheat" in it has to have some kind of nutritional value…right?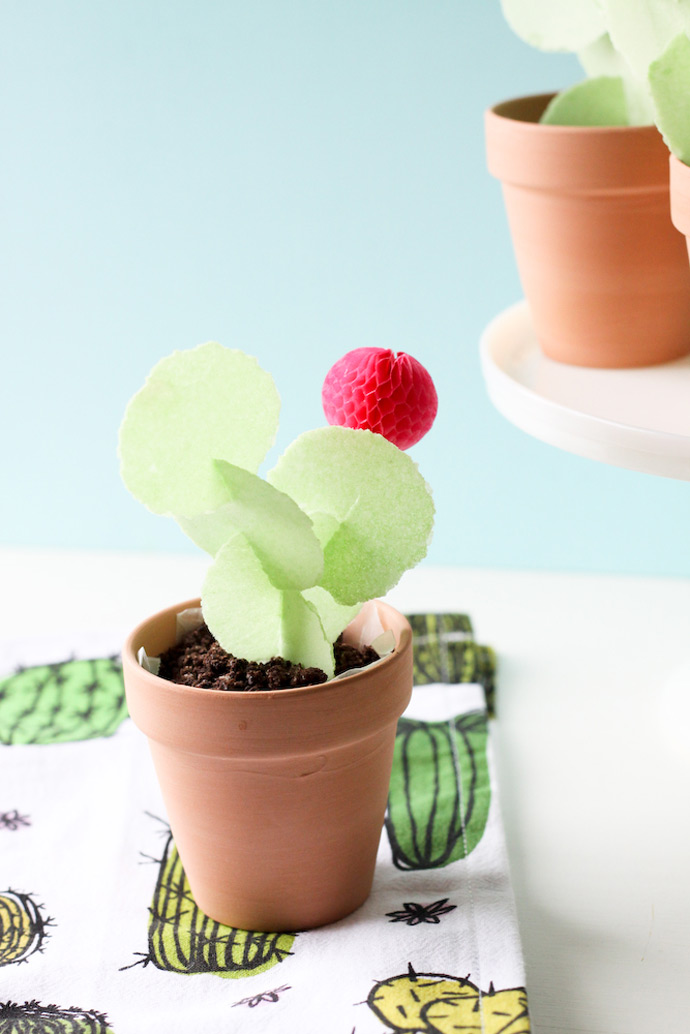 Well, the other day I imagined this edible cactus, and was racking my brain to come up with some kind of wafer that I could slot and put together.  Oh!  …and it had to be green!  Suddenly it hit me that I finally had a good excuse to try these "rainbow wheat crackers"!  …YAY!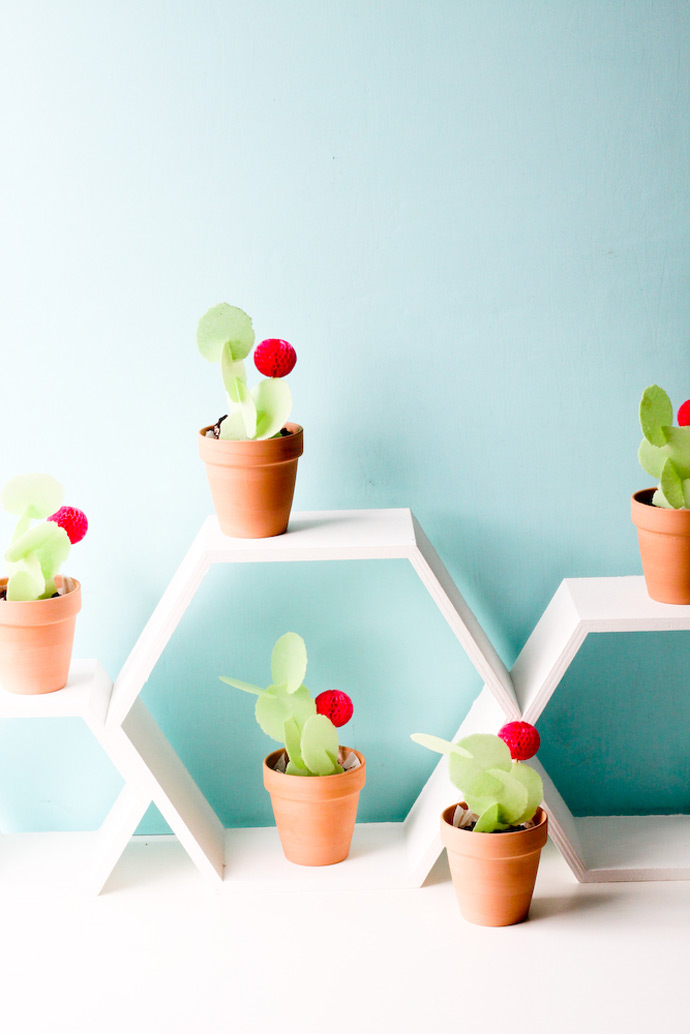 In case you're curious, they are pretty much tasteless, and they kind of melt in your mouth after a few seconds.  My kids thought they were GREAT!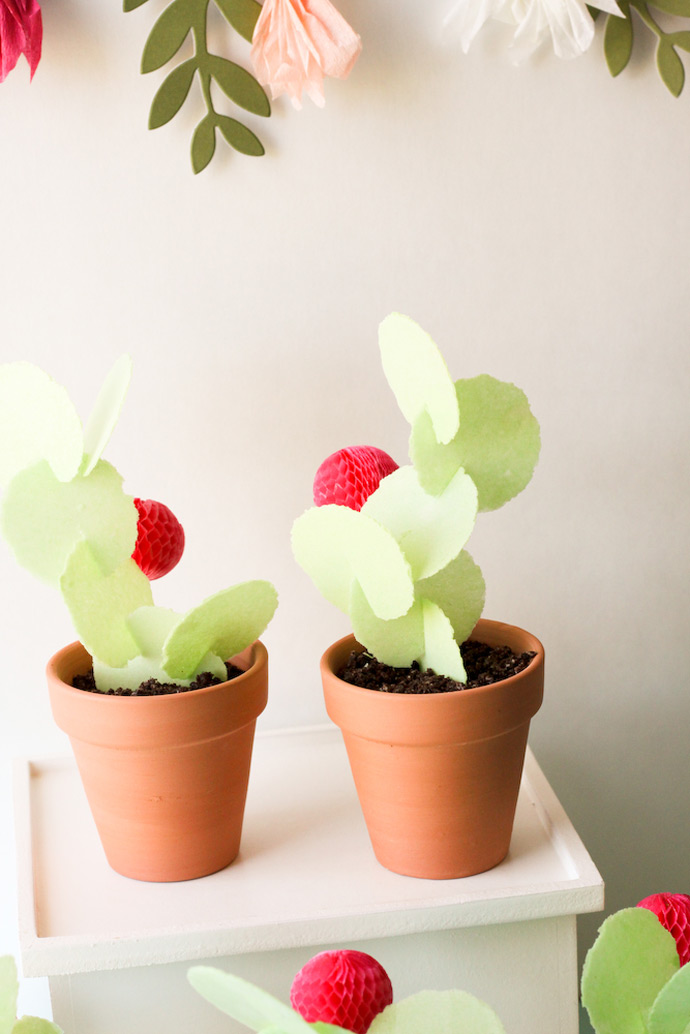 Wouldn't these be a fun dessert for your next "taco Tuesday"?  They would also be perfect for a cowboy party, Wild West theme, or a Pow Wow.  Don't forget to use them at your next fiesta, or for Cinco de Mayo too!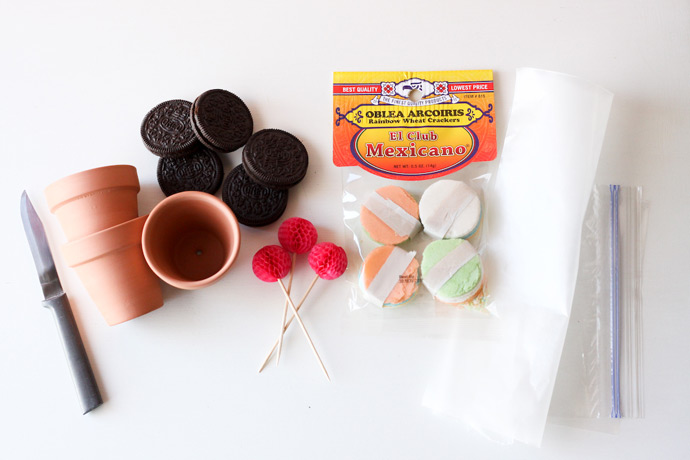 Mini clay pots
Wax paper
Scissors
Rainbow wheat crackers
Knife
Oreo cookies (NOT double-stuff!)
Plastic bag or food chopper
Honeycomb food pick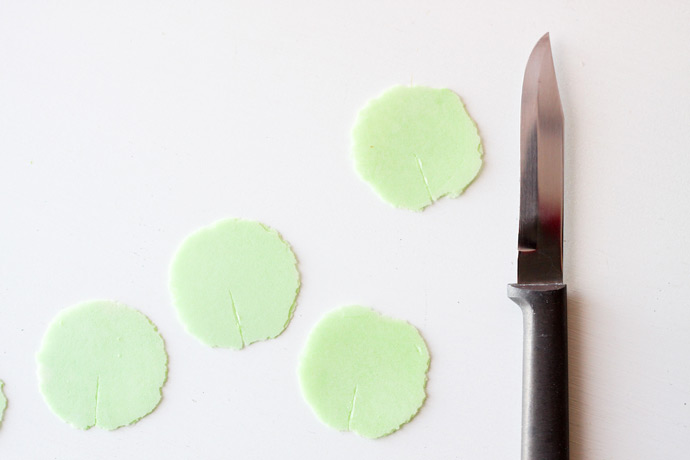 Step 1
Using a knife, cut a slit in each green wheat cracker, not quite to the center.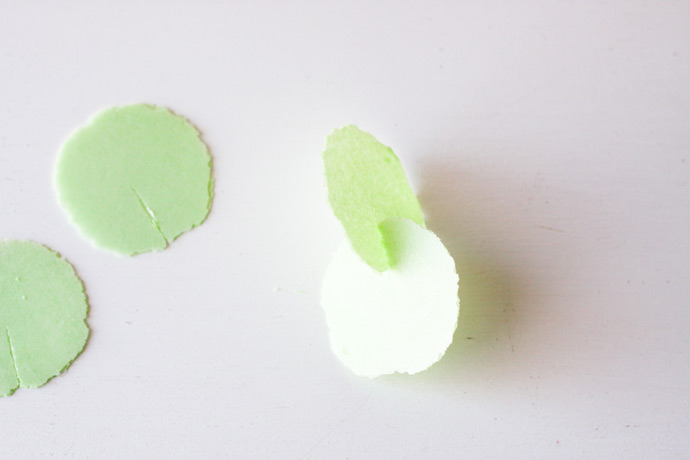 Step 2
Slide the slit of one cracker over the side of another, until they fit securely together.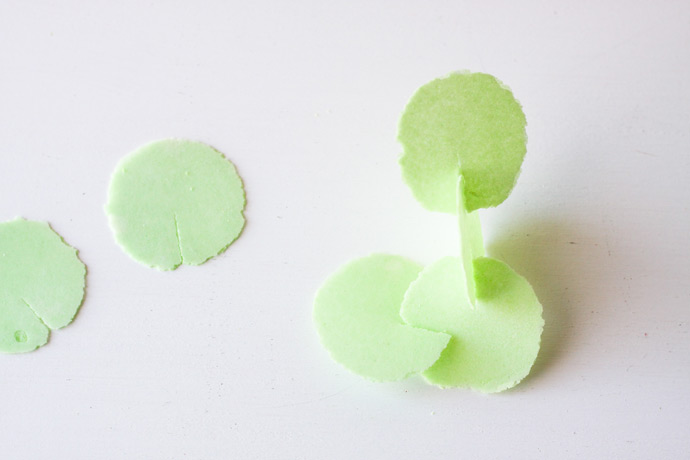 Step 3
Continue building on to the two crackers with several more, until you have a sturdy core piece, with several "wings", or "tentacles".  I used about 5-6 crackers per cactus.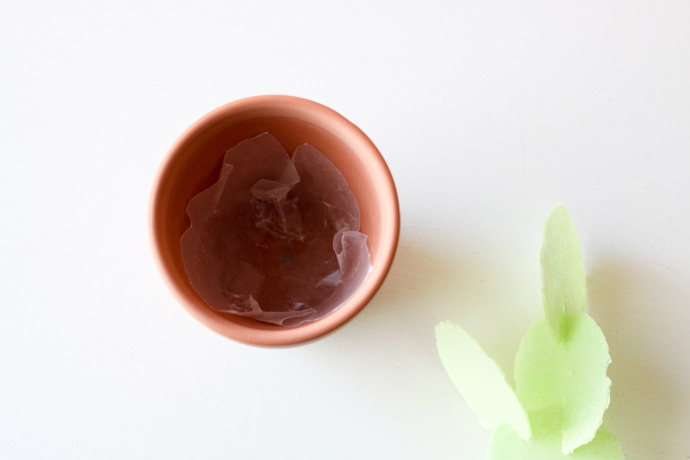 Step 4
Cut a piece of wax paper to cover the bottom and sides of the terra cotta pot.  Place the wax paper inside, and pull it to the sides to create a cup to hold the Oreo crumbles.  This helps to cover the hole in the bottom of the pot, as well as keeping any grease (from the Oreos) contained.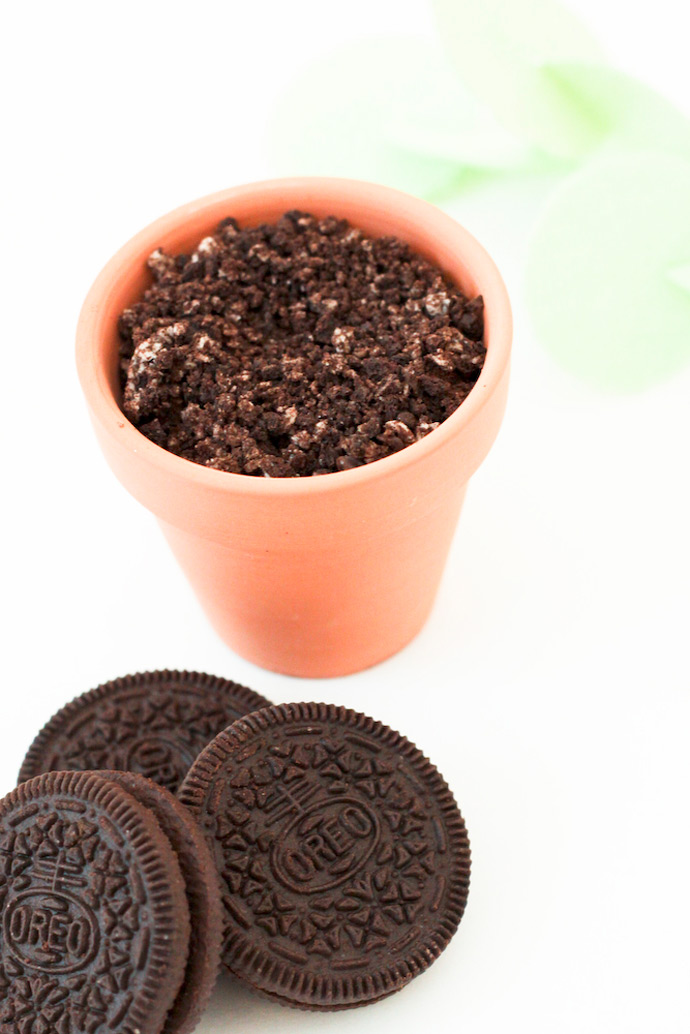 Step 5
Place 3-4 Oreo cookies in a food chopper or plastic bag, and smash them until they are completely crumbled.  Pour them into your mini clay pot.  The white frosting ends up looking like fertilizer.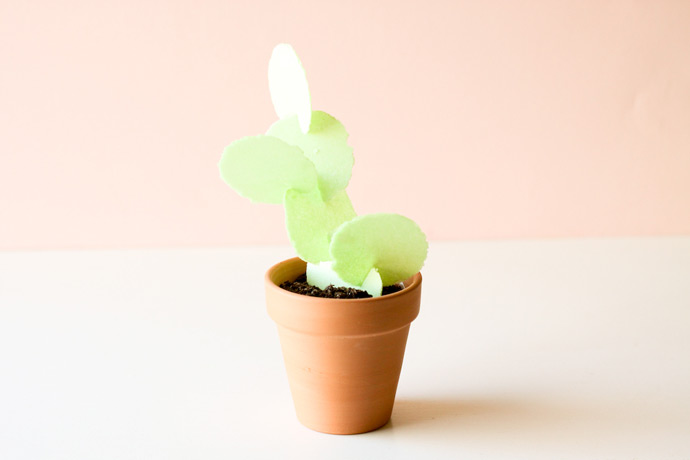 Step 6
Carefully place one end of your wheat cracker sculpture into the Oreo crumbles, until it stands without support.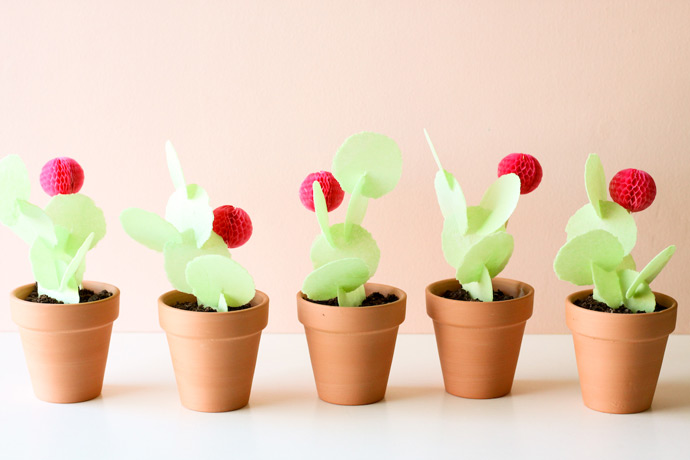 Step 7
Place a honeycomb food pick behind the cactus, so that only the honeycomb ball shows behind one of the wheat cracker pieces.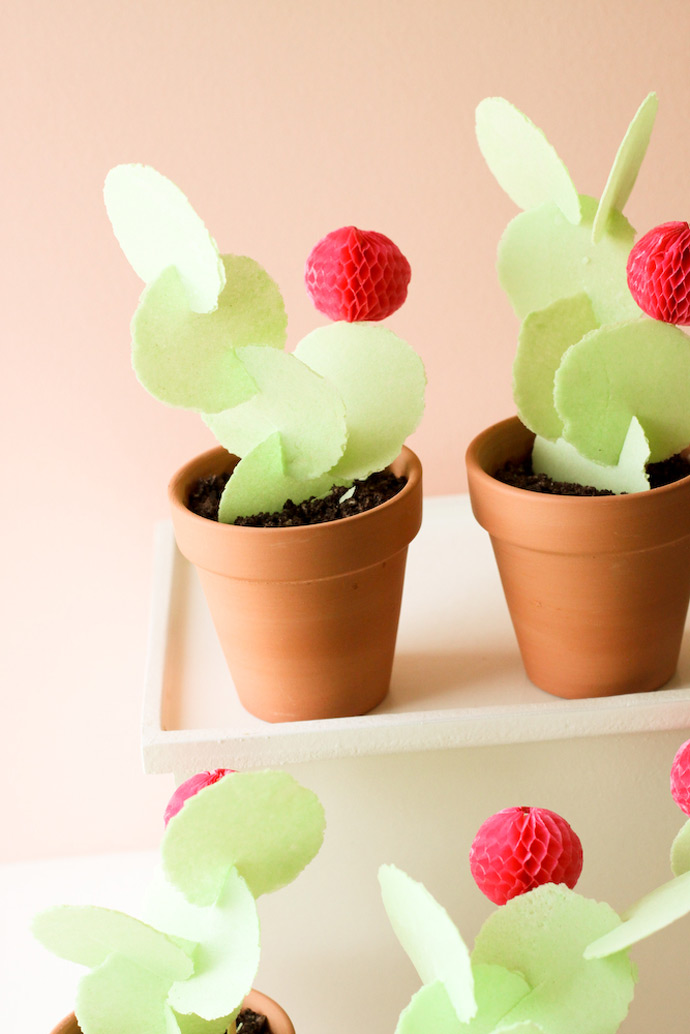 Happy snacking and crafting!