With back to school right around the corner, we've been looking for ways to get our kids back in the mindset for school and learning. We're big believers that education isn't something that only happens in a traditional classroom, so we're always trying our very best to encourage curious kids and a love for learning year round. That said, we know that our kids experience learning differently while exploring in the summertime versus during classroom time, so recently we've been trying to introduce ways to get them back in the mindset for completing school tasks while still having fun and learning. It seems like a tough task, but in comes Legends of Learning!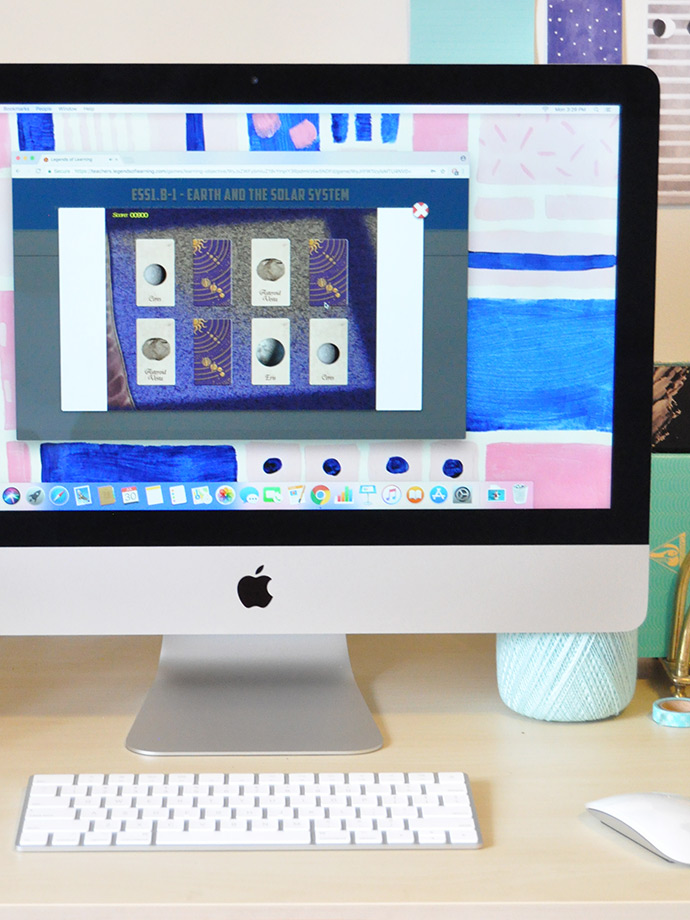 If you're not already familiar, Legends of Learning is an online resource for teachers (and parents!) to access educational science-based games covering a wide variety of topics for kids in both elementary and middle school. Subjects covered include Earth Science, Life Science, and Physical Science and there even more learning objectives within each of those subjects to really target the lesson or curriculum you're trying to cover. Plant Growth, Biodiversity, Speed & Energy, Chemical Reactions, and Weather Patterns are just a few topics and each one has 8 to 12 games to pick from!
Teachers can test out games ahead of time and read more about each game's objectives, what it covers, approximate playtime, and the difficulty level. Plus, all games can be rated and reviewed to help inform others about how the game was received by their class and any additional tips or tricks. To make life even easier, you can select games and make customized playlists – make different ones for each class, or even individualized playlists for different groups or students in your class! Each playlist is assigned a launch code and are saved to your play chest. When students log in to Legends of Learning, all they have to do is input their name and the launch code and get playing!
While students play, teachers can monitor their progress on the teacher dashboard. Not only can you see how each student is doing, but you can see which questions are being answered right and wrong across the whole classroom. Monitor your student's results live, see where they're excelling and what needs to be reviewed – wow! With over 1000 science games, there is lots and lots to learn!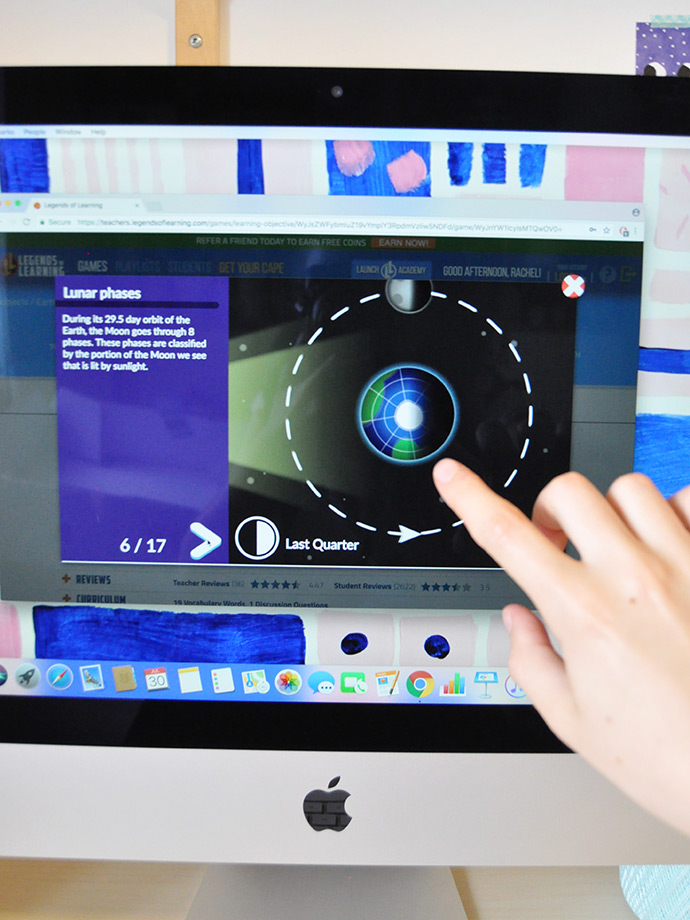 We've been super interested in all things outer space lately thanks to the recent lunar eclipse (it was the longest one this century!) so we had a blast putting together a playlist all about Earth and the Solar System – we called it Out Of This World Learning! We're betting you'll love the playlist as much as we did – we especially had fun with Ms. Rose and Our Solar System. Not only is there tons of information, the art in the game is so beautiful and kids will be so excited to click around and learn more and more. Plus, Legends of Learning is free for students and teachers!
If you're a teacher, learn even more about Legends of Learning here. If, like us, you want to encourage a love of exploration and learning for your own kids, share information about Legends of Learning with your kids' school to help boost student engagement and performance!
This post is sponsored by Legends of Learning.