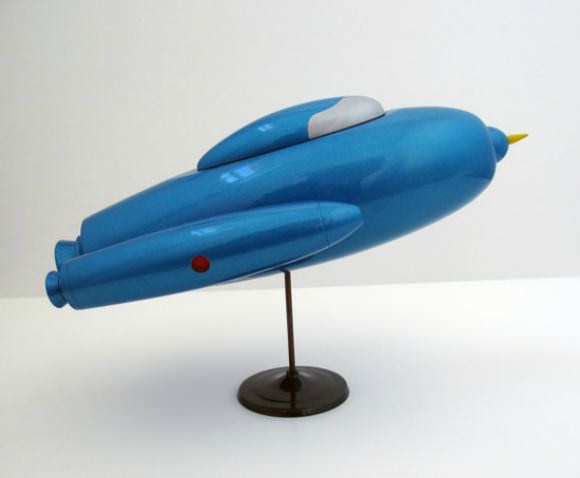 Forget about planes, trains, and automobiles. Super dads need super rockets! It's Father's Day weekend, so I thought I'd focus on our fantastic little fellas today. Pops are all big kids at heart, right?
I love vintage toys. I'm a bit nostalgic, I suppose, but I also enjoy an interesting mix of antique and modern at home. Vintage toys are perfect for adding a retro touch to a nursery or child's room, and it's tons of fun looking for the right piece at flea markets, secondhand stores, or on Etsy.
Beware, super dad toy collectors… I've found some super-tempting treasures!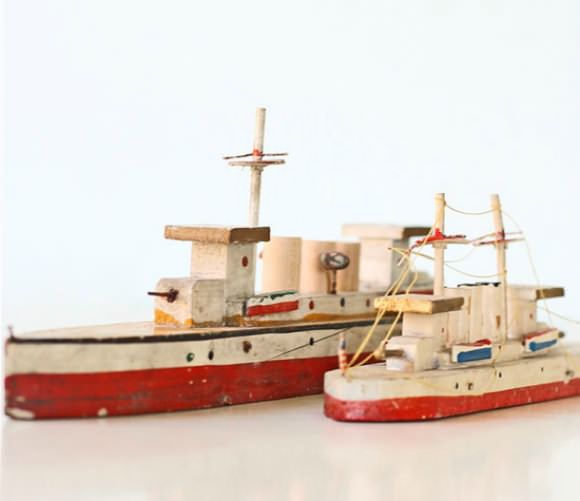 Vintage US Navy Battleship Toys
Available for $58 from Bellalulu.
Wooden boats are a big favorite in our house, and the older and more distressed they are the better! These two ships may be well worn, but they're still colorful and full of character. They would look lovely in a "shabby chic" boy's room, as part of a collection, or  even as an unusual shop prop.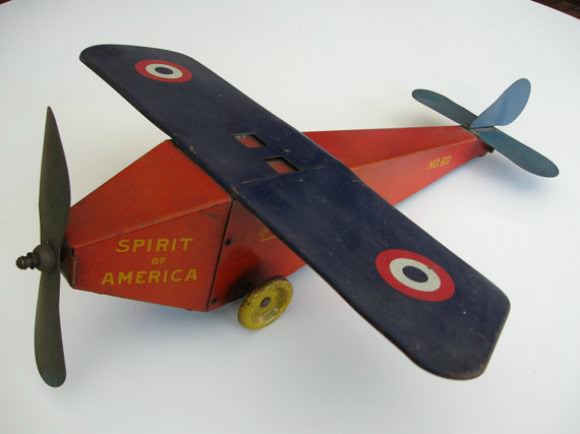 Vintage Toy Airplane – Admiral Richard Byrd's Spirit of America
Available from School House Antiques.
What a beauty! This pressed metal lithographed Spirit of America toy airplane dates back to the 1920s and is believed to have been made by Keystone. It's way above my Father's Day budget but one of the finest-looking vintage toy planes I've ever come across. Guaranteed to be an original.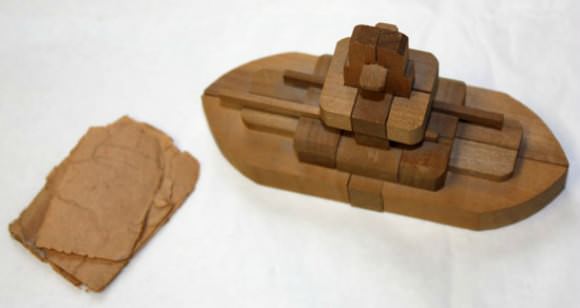 Vintage Wooden Ship Puzzle
Available for $6 from Collectible Jewels.
If dad likes a challenge, and you don't have too much money to spend, this wooden ship puzzle is perfect.  The toy appears fairly simple to assemble at first sight, but the instructions diagram is worn and incomplete. An unusual find!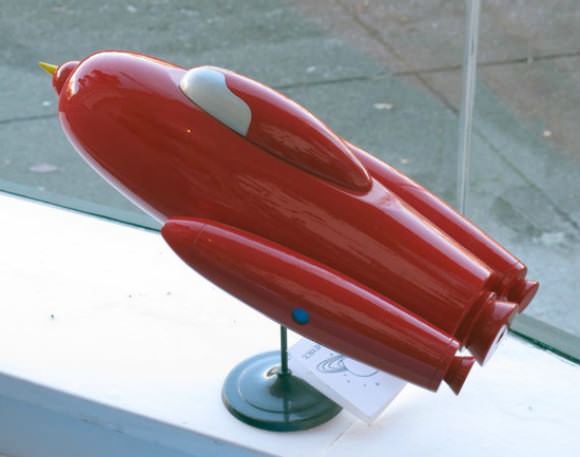 Vintage French Wooden Rocket
Available for $400 from Le Kube Studio.
Well, you might have to break the bank for these two vintage French rockets (the blue rocket pictured at top of post), but they look pretty smart all the same. Designed by Christian Poumeyrol and made from lacquered wood, both rockets sit on a removable metal stand. A super cool desk toy for dad!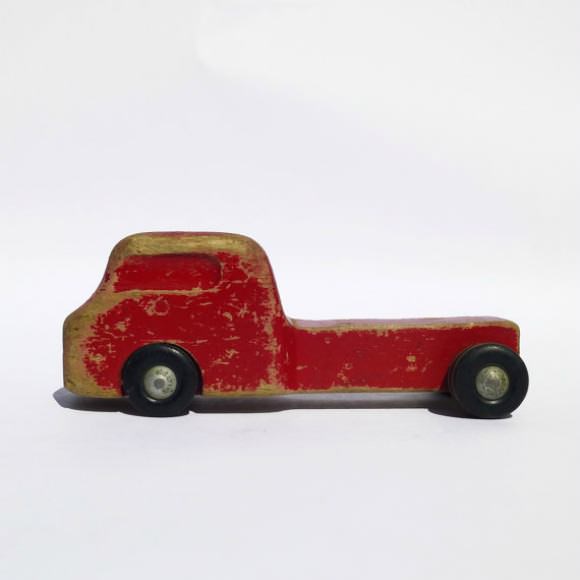 Vintage Creative Playthings Truck
Available for $55 from Design Collect.
Okay, I'm throwing in some good old-fashioned wheels for good measure! It's a vintage Creative Playthings truck designed by Antonio Vitali, after all! A lovely vintage toy, just like the one dad used to have many moons ago.