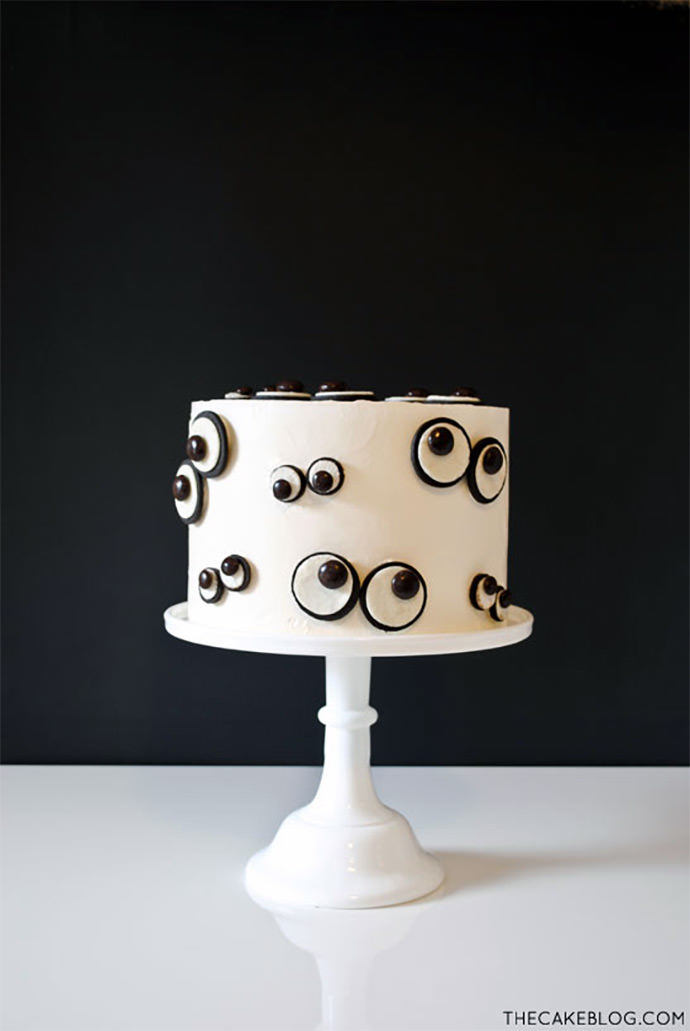 They're watching you, have you seen them? There look, peering at you from the darkness of your screen! They're everywhere those eyes, wide-open, half-closed, winking, staring, following you all the time… spooky eh?
From haute couture to homewares and accessories, eye-themed products are still on trend and perfect for this spooky time of year. Ocular motifs are also popping up in the kids' design world, so I thought I'd have a bit of fun today sharing some favorite eye-catching finds for the whole family. It's Halloween soon, right?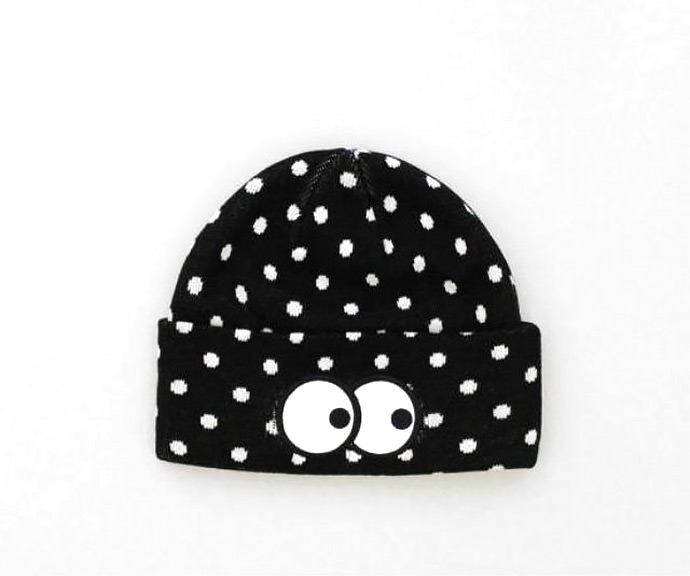 Peek A Dot Beanie
Available for £5 from Lazy Oaf
Eyes are cool in the fashion world right now. Browse the hippest stores and you'll find them on hats, tees, shoes, totes, clutches, iphone cases, you name it, they're on it! If you have a good sense of humor, you'll enjoy UK brand Lazy Oaf's designs, or dressing up your children in something striking and trendy from Dutch company SweaterHouse, for example.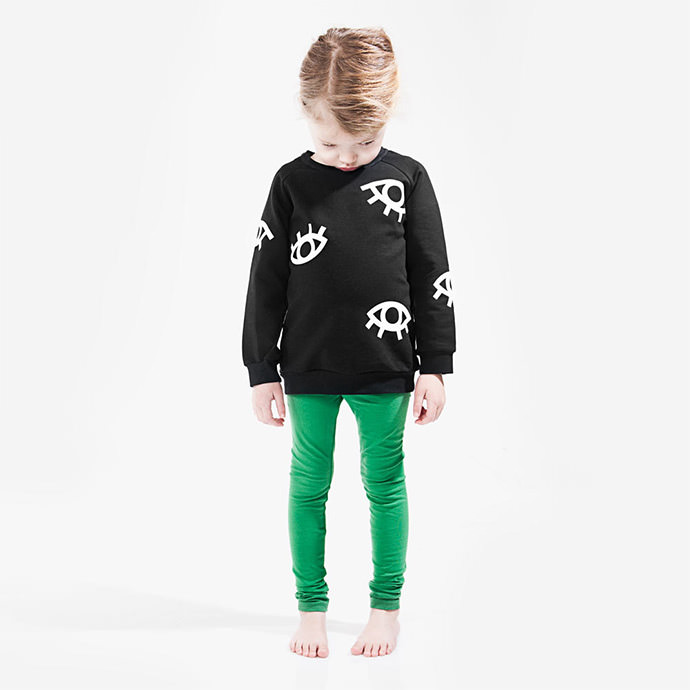 All Eyes Organic Sweater
Available for $38 from SweaterHouse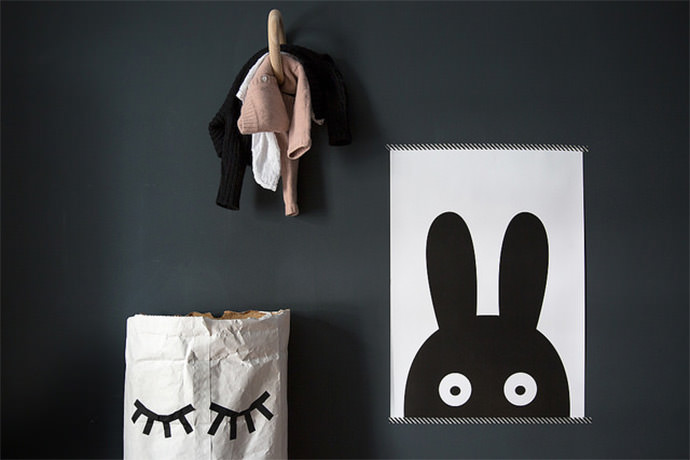 Tallis' stylish nursery
Via La Petite Mag
Not only can you eat monster eye cakes and wear googly peeper beanies, you can also bring them into your home. Lots of them! Walls can now see – you can choose to cover them completely or just have one set of blinkers to stare at. Eye prints seem especially popular in Scandinavia (always hard to resist Olle Eksell), in the minimalist interior design world, and can really look stunning! Personal faves include this poster from Fine Little Day's shop and this fun, simple design from Tellkiddo.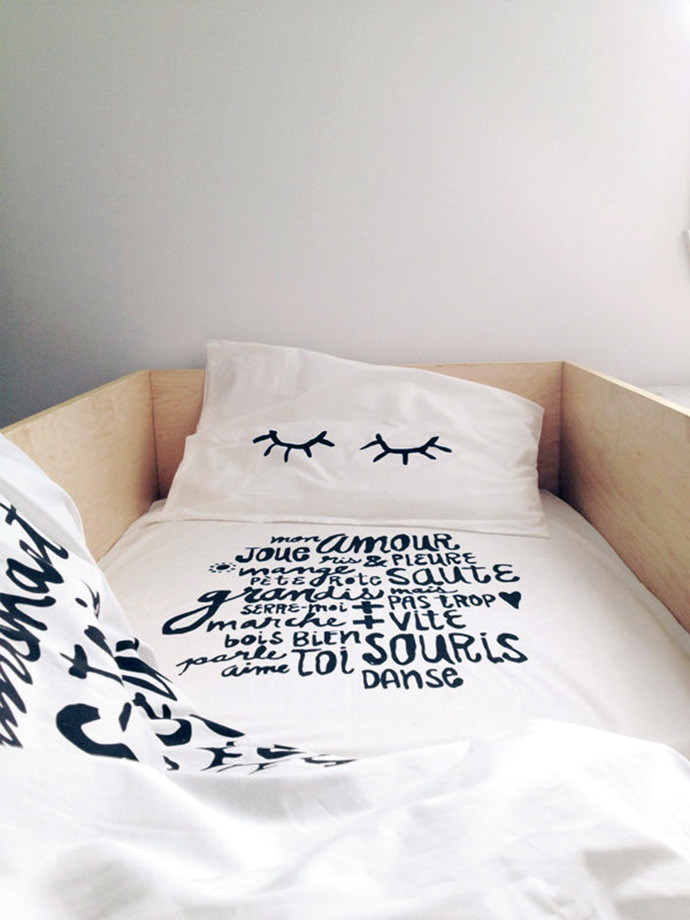 Bododo crib bedding set
Available for $195 from Tame Creation on Etsy
Eyes have made their way into our bedrooms too, wink! wink! Teens and their parents might fancy sleeping on Jasmine Dowling's lovely pillows, and I have a feeling that Tame Creations' bedding sets will appeal to little and big ones alike. Now, time for some shut eye- sweet dreams!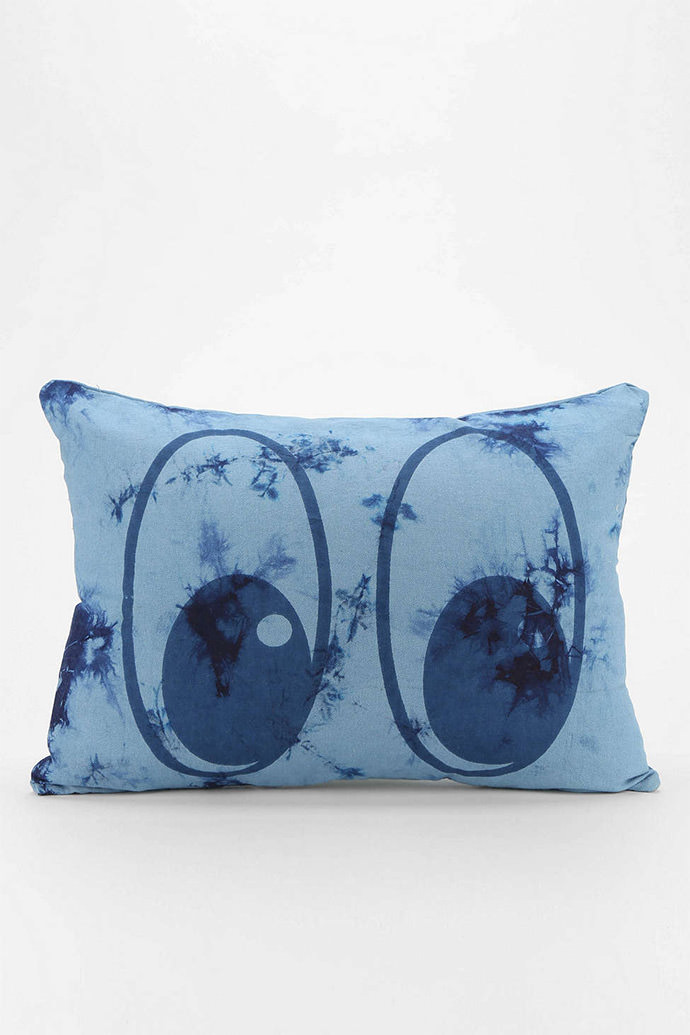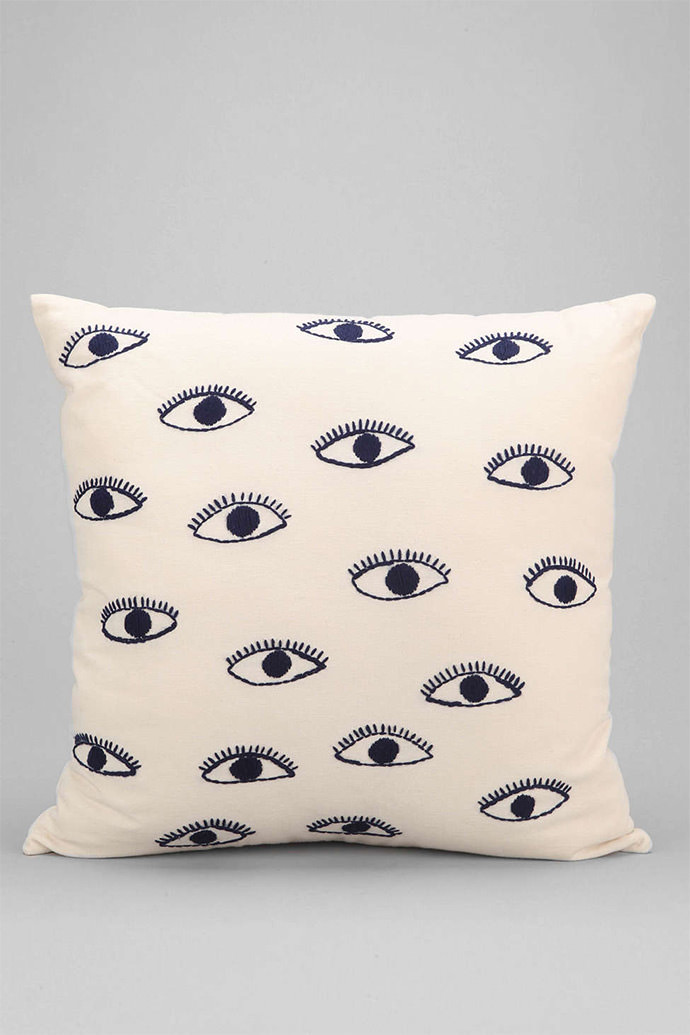 Locust bleach eye pillow and Magical thinking embroidered eye pillows
Available for $14.99 and $34 respectively from Urban Outfitters (USA)
If you love the trend but find too many eyes, well, scary, why not just decorate with a few well-chosen home accessories? Mystical eye dreamcatchers will appeal to teens, eye mobiles will make an interesting feature in a nursery or child's space, and eye print pillows will look good anywhere!
Have fun!
Pictured at top of post: DIY Halloween Monster Cake by Carrie Selman for the Cake Blog.