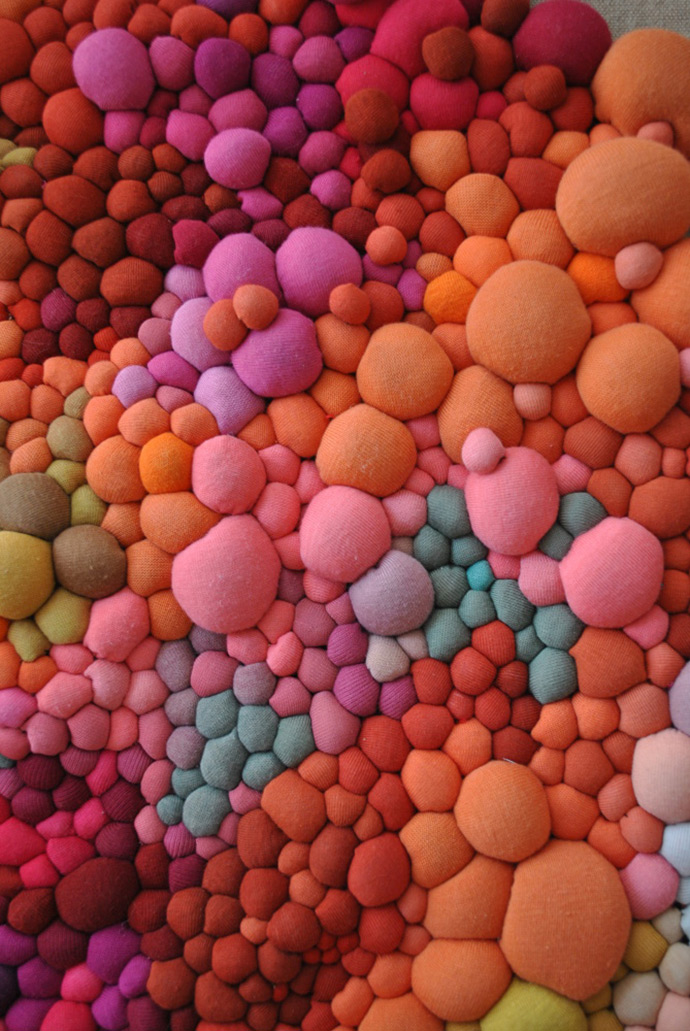 The colors palette in the artwork by Serena Garcia Dalla Venezia is out of this world! We recently stumbled upon her work while scrolling through Instagram the other day and are so glad we did. These magical fabric bubbles are so playful and happy, don't you think?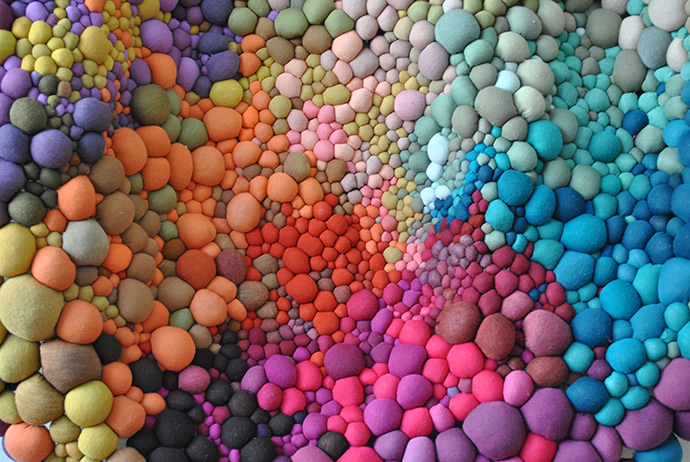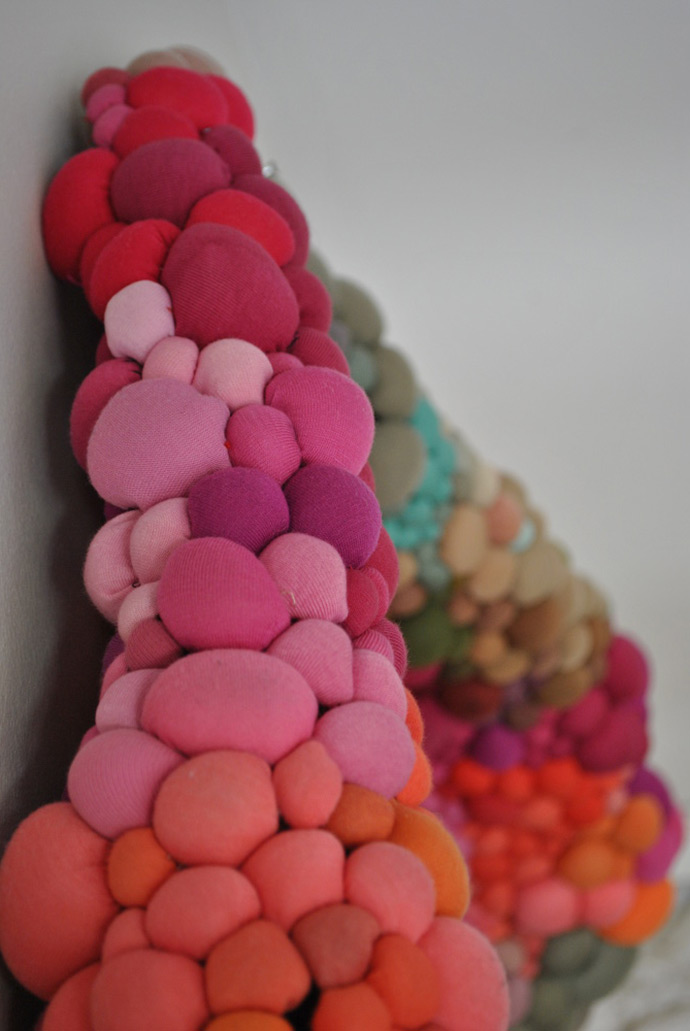 The young Chilean artist is often inspired by nature and the plays with the idea of scale with her work. The shape and placement of the fabric balls is similar to how fungus can look under a microscope but she's translated this to a massive scale.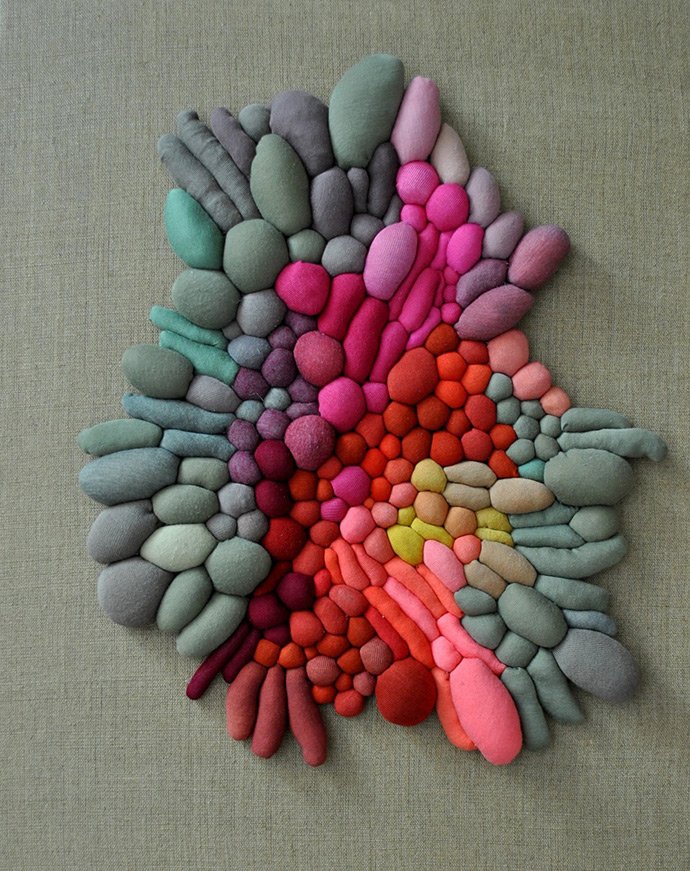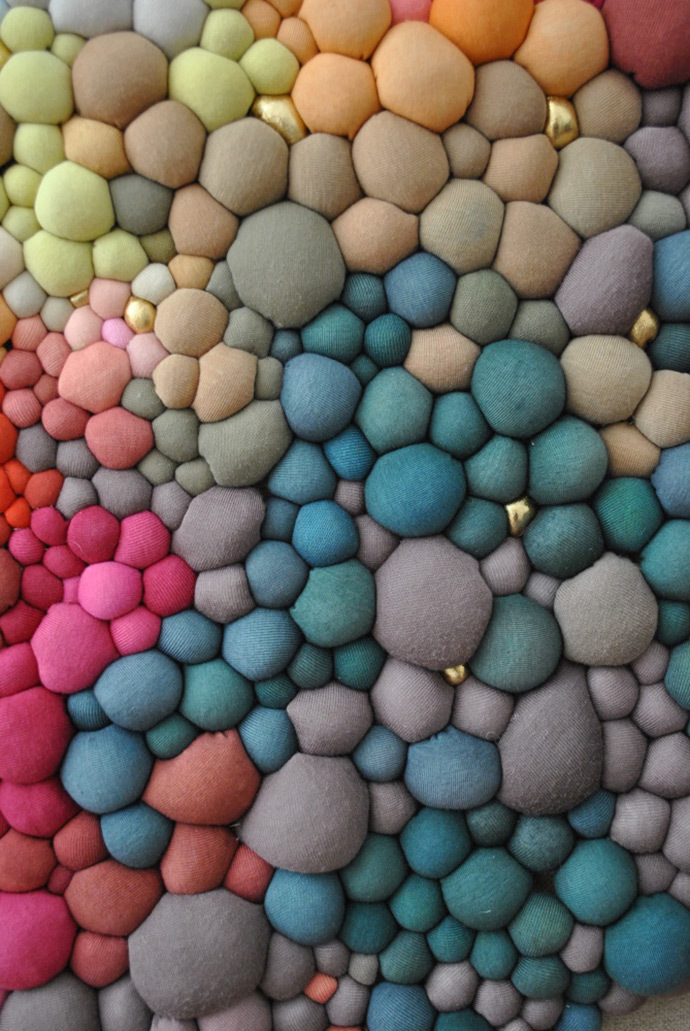 Her incredible attention to detail and eye for color is apparent in each of her pieces and we can't wait to see what she does next! Make sure to follow Serena on Instagram to see a look behind the scenes of all her latest art!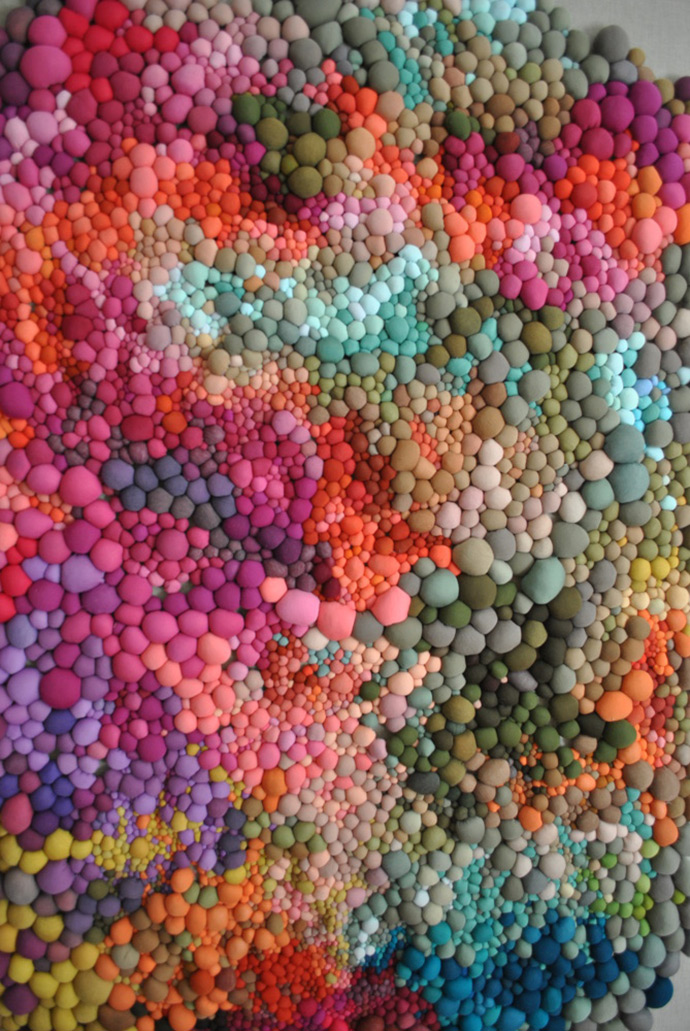 All images from Serena Garcia Dalla Venezia's website. 
(via Sarah K Benning)