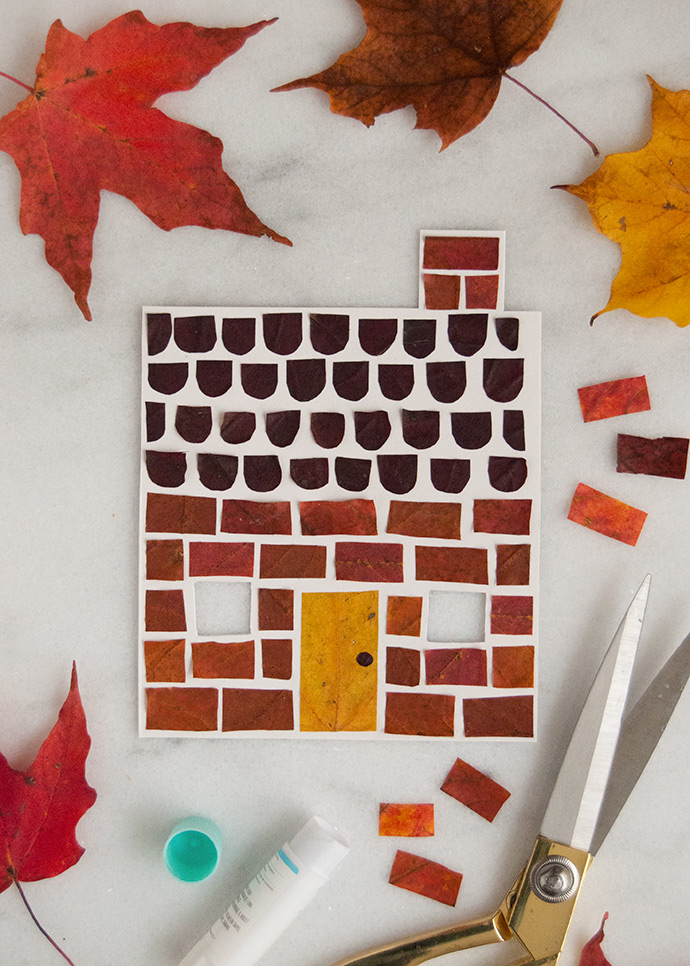 I can't say I was planning on making three leaf art projects in a row, but I couldn't help but be inspired by all the beautiful colors on the trees (and the ground!) lately. Turn your next family walk into a leaf collecting expedition for this fun leaf art project! The warm shades of fall leaves lend themselves perfectly to crafting collages of houses – reds, oranges, browns, and yellows make perfect bricks, shingles, and siding. You could even make a collage inspired by your own house!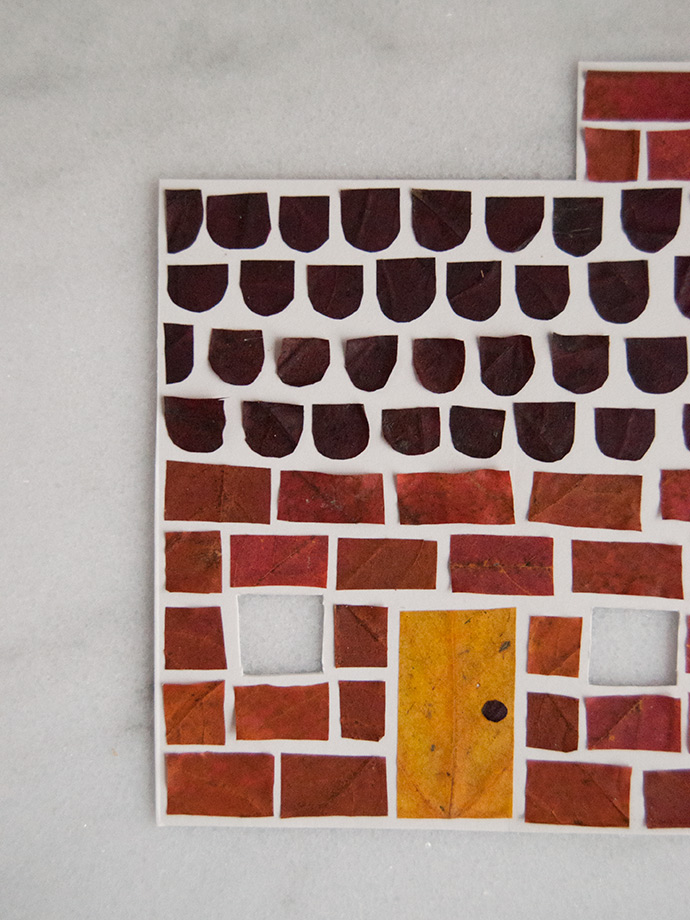 Leaves (in several colors)
Scissors
Gluestick
White cardboard (or cardstock)
Step 1
After gathering your leaves, sort them into piles by color. I used bright red for the bricks, deep red/purple for the roof, and yellow for the door. Red leaves look great as red bricks, but you can totally swap this around depending on what color leaves you find. Brown bricks or shingles would look really sharp too!
Step 2
Use scissors to cut small rectangular "bricks" from the leaves. Lay them out on your cardboard, forming a house.
Step 3
Cut a rectangle from a yellow leaf to be the door. Rearrange and trim the bricks to fir the door in. I also cut a small circle from a contrasting leaf to be the door knob.
Step 4
Cut squares with one rounded side to look like roof shingles. Arrange these above the bricks. Add a brick chimney on top if you like!
Step 5
If you want to have windows in the house, trim the bricks to create space for them.
Step 6
Use a gluestick to secure down all of the cut leaves. Trim around the finished house shape and cut windows into the cardboard – this can be done more easily with a craft knife and cutting mat if your scissors aren't great for smaller details like this.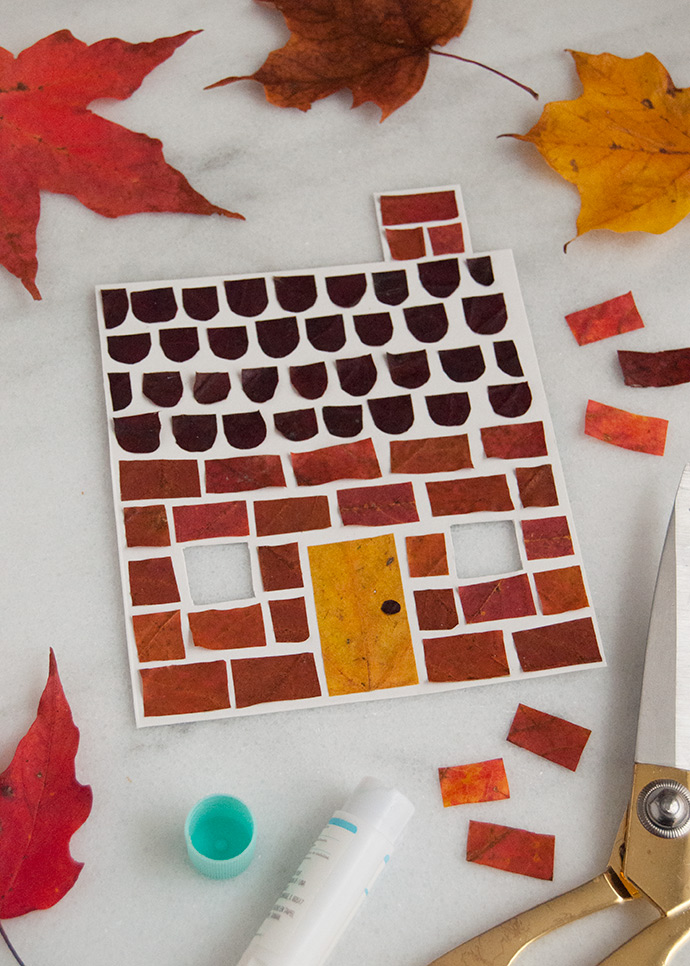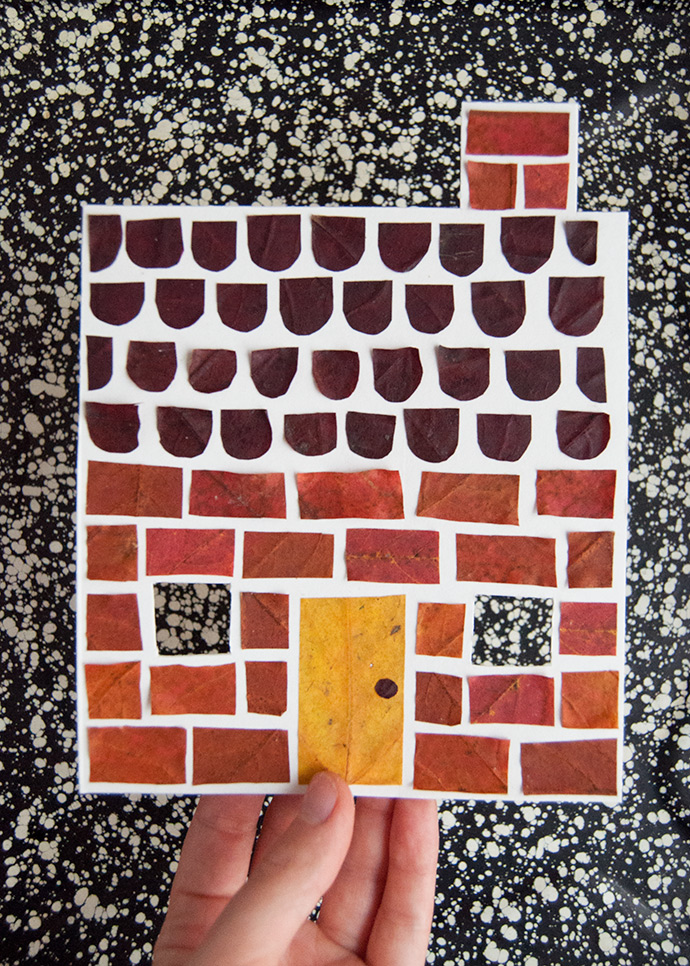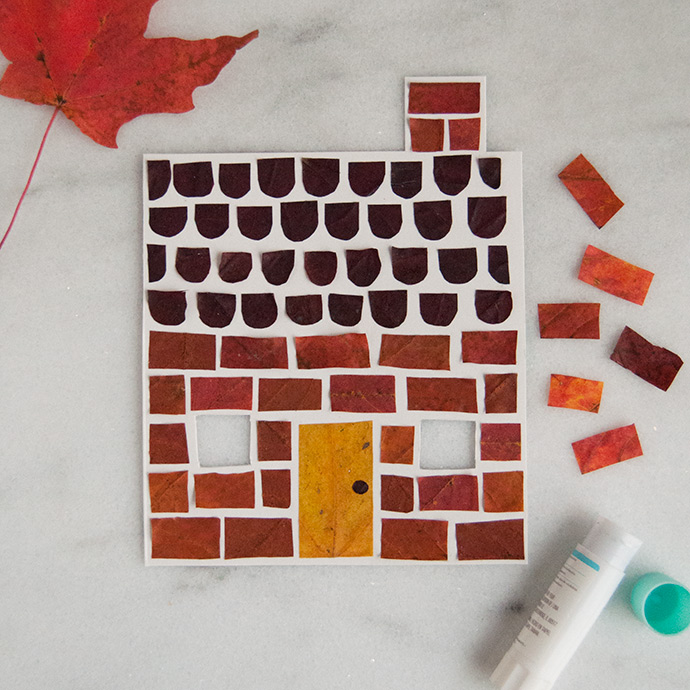 Happy crafting!