Now that we're in the midst of fall, we love going out on little nature walks to admire the changing colors and of course collect a few of our favorite fall leaves! Today we're sharing a a handful of playful, colorful, and creative ways to craft with your fall leaf collection this season!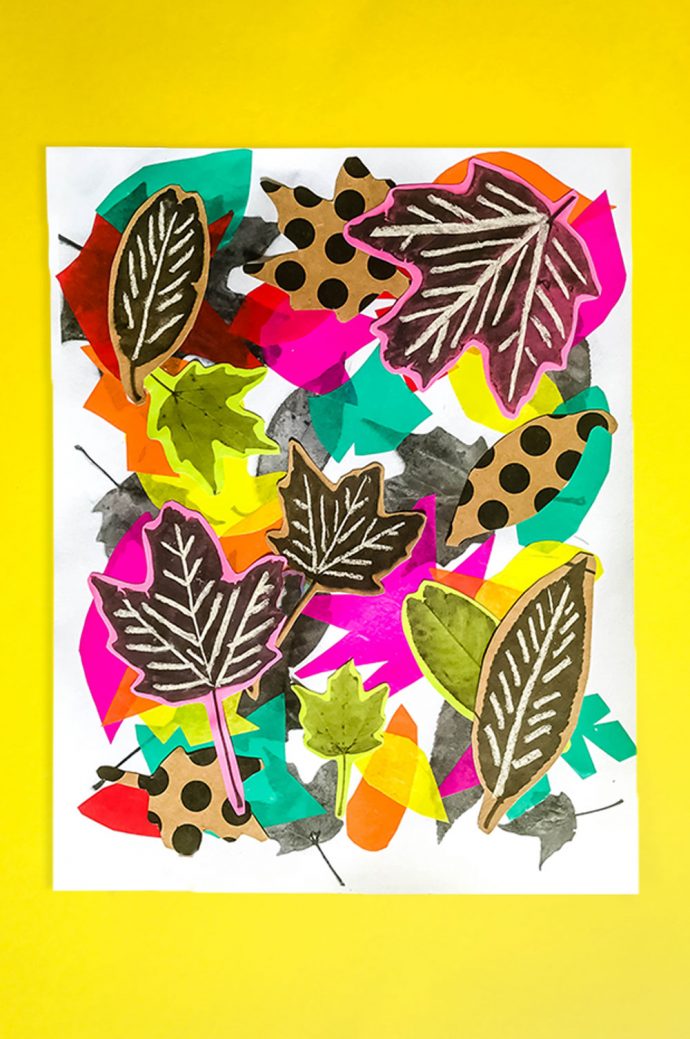 Mixed Media Leaf Collage by Barley and Birch
We are in love with the combination of colors, shapes, and patterns in this collage! Use a photocopier, tissue paper, crayons, fall leaves, and Mod Podge to make your own masterpiece.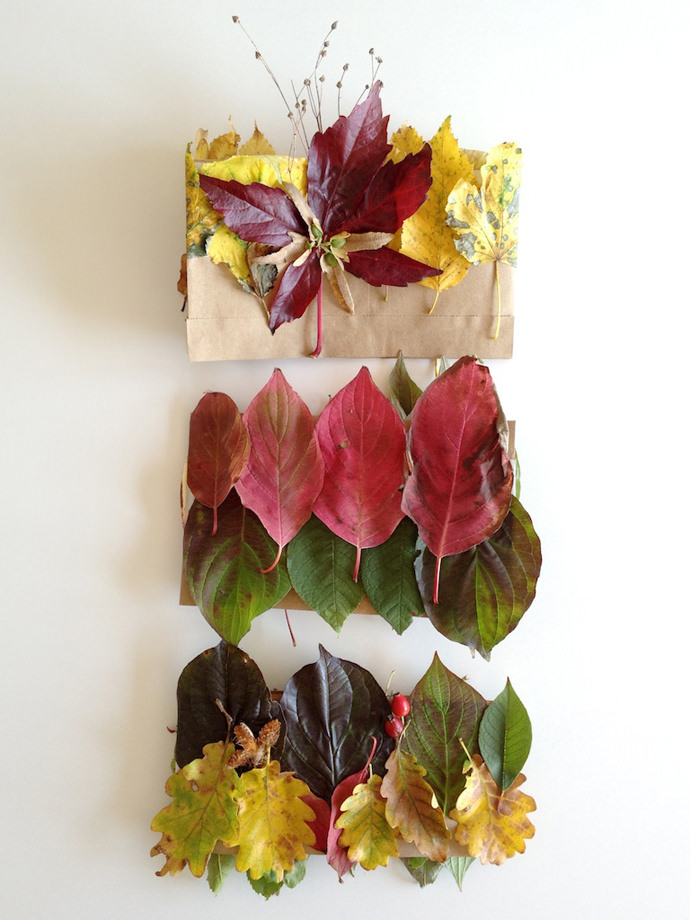 DIY Leaf Crowns
Be the king or queen of fall with these DIY fall leaf crowns! Kids will love gathering matching leaves for a monochromatic crown, or mixing and matching for a rainbow colored one instead. Check out the tutorial for full instructions, plus how to make bonus fall leaf arm bands too!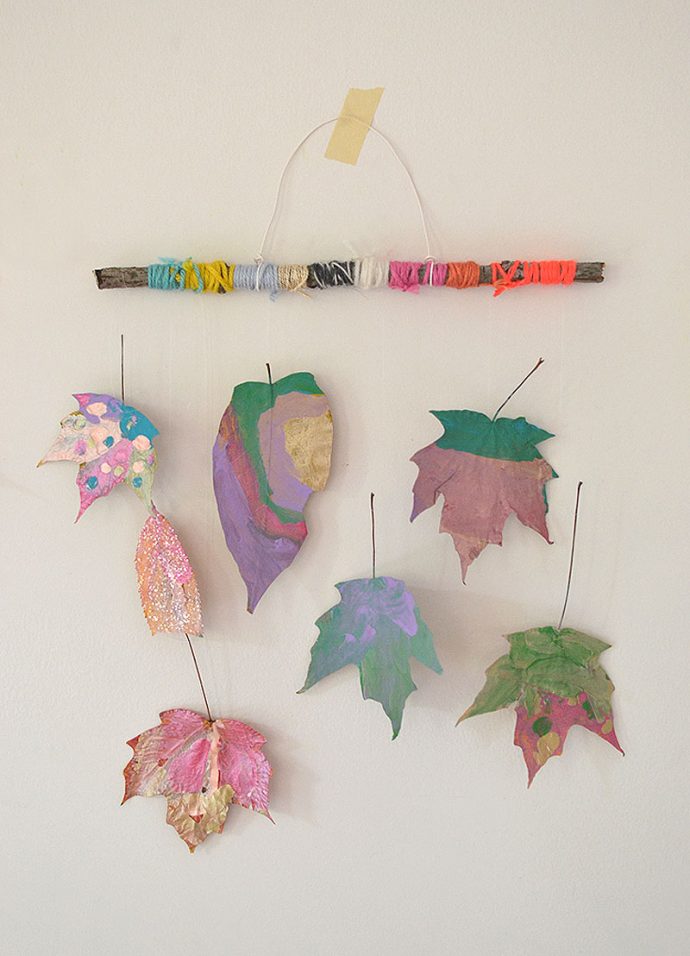 Painted Leaf Mobiles by ArtBar
Collect and press your favorite fall leaves for this pastel-hued mobile. Add some glitter and metallic paints for even more fun!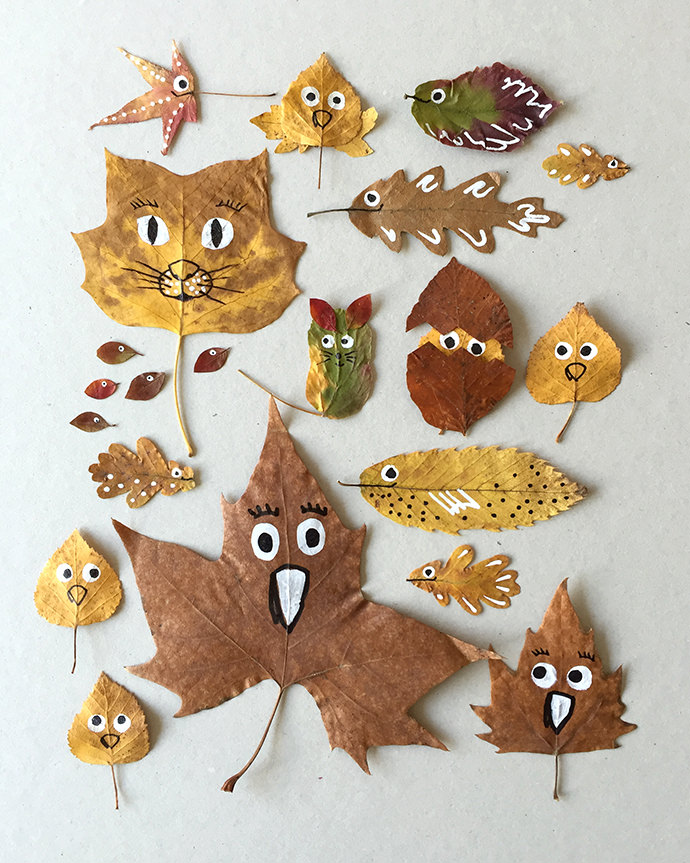 Quirky Leaf Friends
This has got to be one of our all-time favorite projects here on Handmade Charlotte. Paint silly and cute faces onto leaves to make them look like animals, fish, and whatever you like!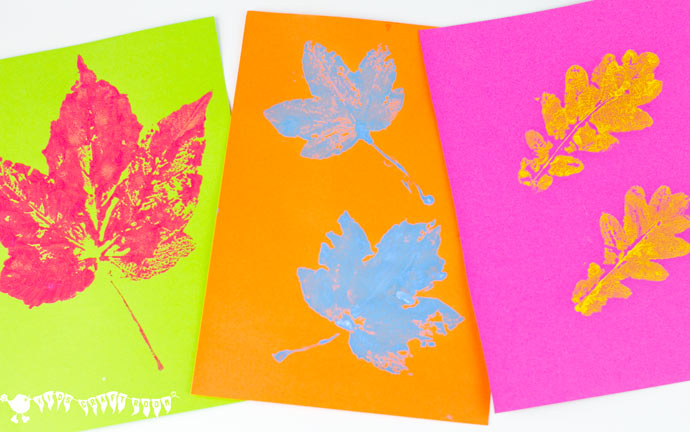 Pop Art Leaf Printing by Kids Craft Room
Old fall leaves get a colorful new life with these bright pop art leaf prints! Mix and match your favorite neon shades for some real eye-catching art.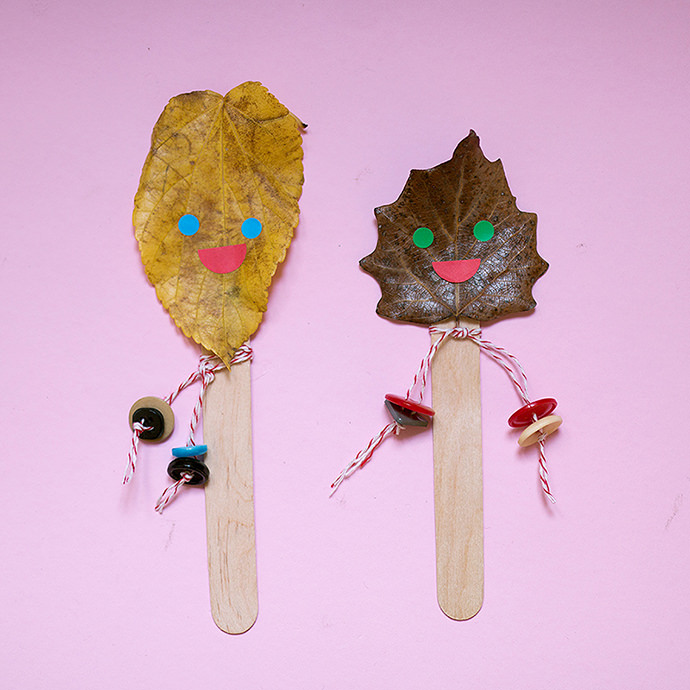 DIY Smiling Leaf Baby Rattles
Make these playful, smiling rattles using dried fall leaves. They're SO cute and you probably have all the materials you need to get started!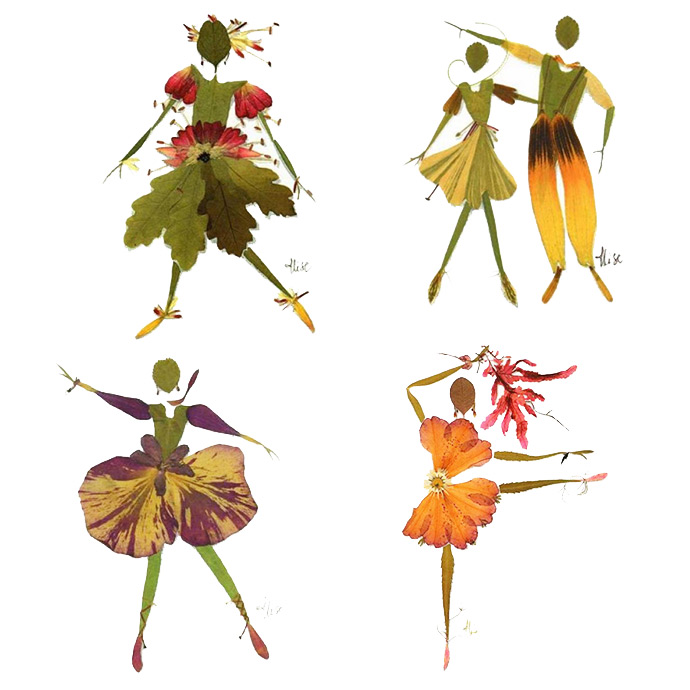 Flowers and Pressed Leaf Creations by Podestat Creations
Although not DIY projects, these leafy figures are too beautiful to leave out! Marie-Lise's dancing leaf creations are stunning and would be excellent inspirations for little ones making their own collages with fall leaves.
Want even more fall leaf craft ideas? Check out seven more DIY projects right here!