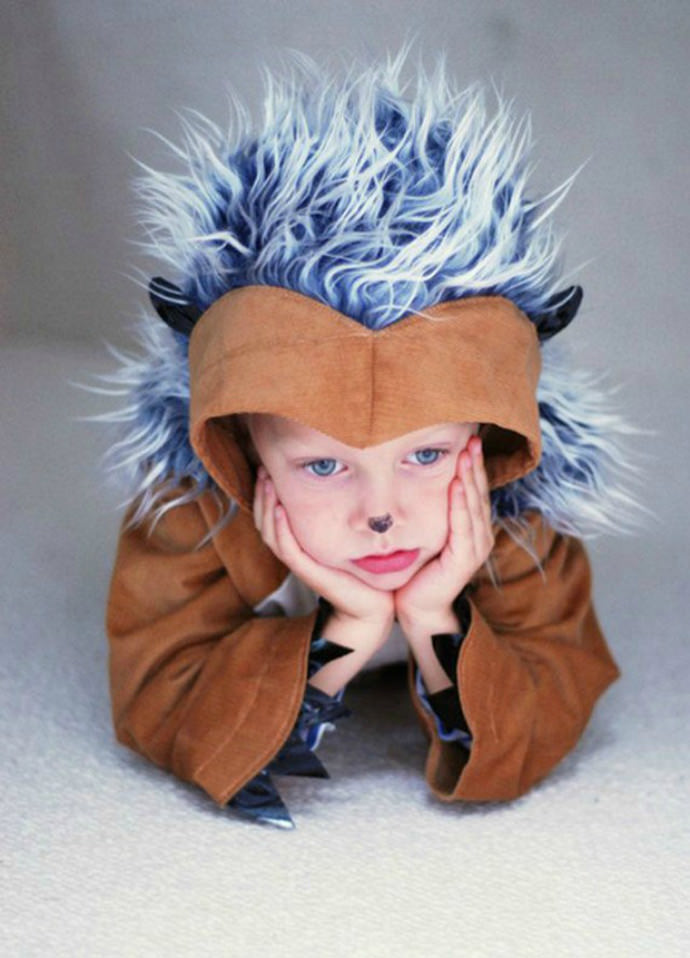 There's a chill in the air, the first leaves are falling and chestnuts are starting to cover the ground. Autumn is truly on its way, and I guess the countdown to Halloween has begun!
Although it's not as popular in France, my Franco-British children love this time of year. They've never lived in the UK but have heard many a tale of trick and treating from mom. I'm pleased it's become important to them too.
Yep, I'm definitely a big kid at heart! I also love dressing up (my theatrical side!) and I've already started to bookmark a few costume ideas for this year, like this hedgehog costume from Maii-Berlin on Etsy. Check out the rest of my favorite finds below!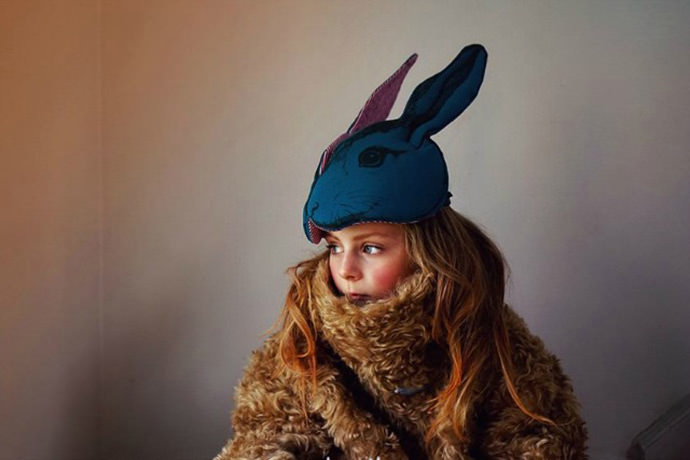 I was impressed with Animalesque, or Sarah Lowes' amazing costumes that she exhibited at the Dot To Dot tradefair in London, and I am delighted to see her work featured in the latest Kawaii Issue of Enfants Terribles Magazine. Definitely one to watch! Check out her Facebook page and website for more gorgeous designs, then shoot her an email if there's anything you'd like in particular. For play and display, I'd say!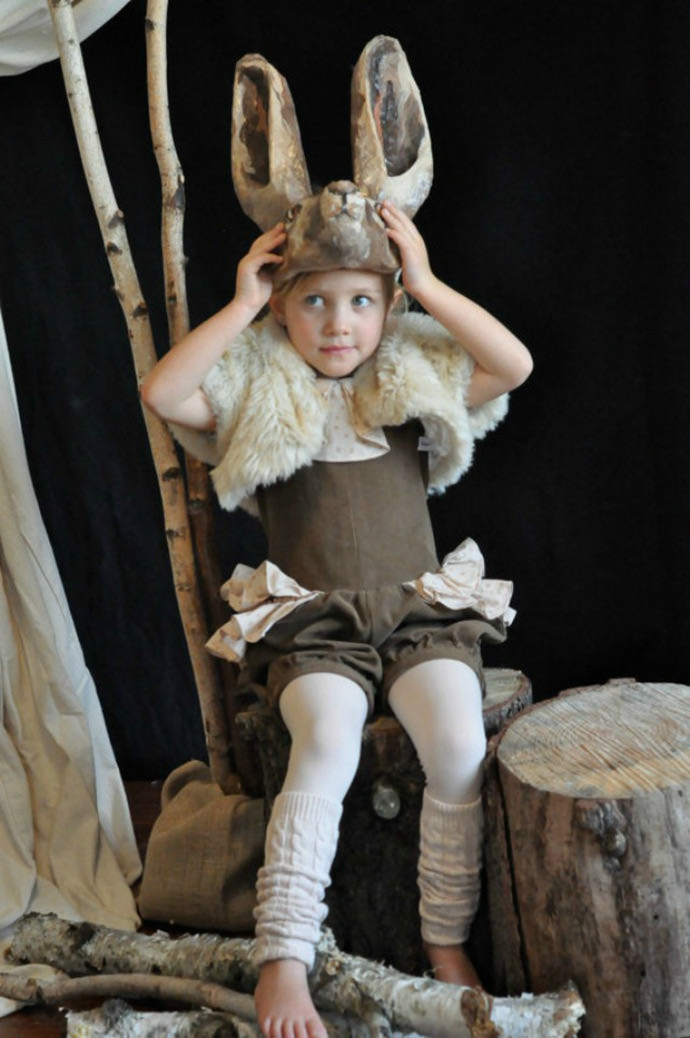 Another adorable bunny—but this playsuit is from Moura Mae on Etsy. I love the styling in this boutique, and of course, the simple and very clever combination of playful, upcycled outfits and handmade paper maché children's masks (sold separately). Mr Fox is very special!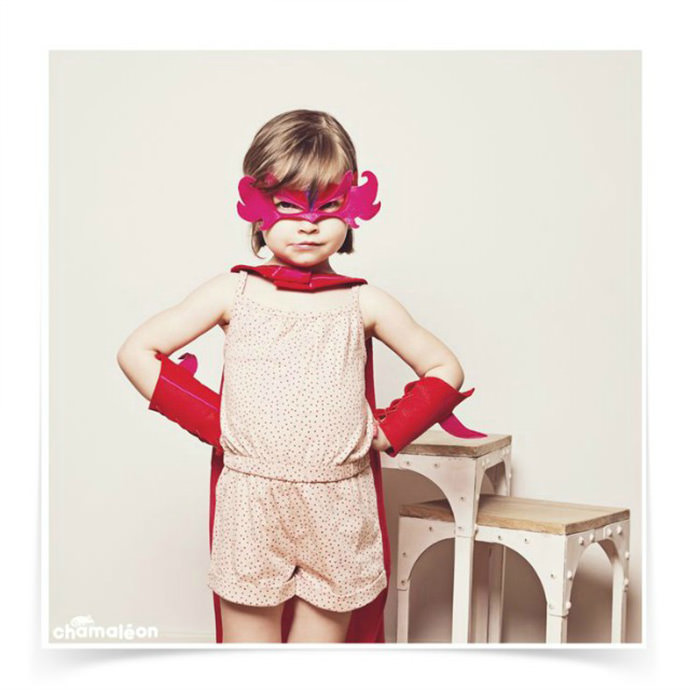 Forget Wonder Woman, Super Fillette is here from Chamaléon and she means business! French brand Chamaléon makes simple, colorful dress-up kits and accessories for little ones—and mum. I would have adored wearing a super girl costume when I was younger, wouldn't you have?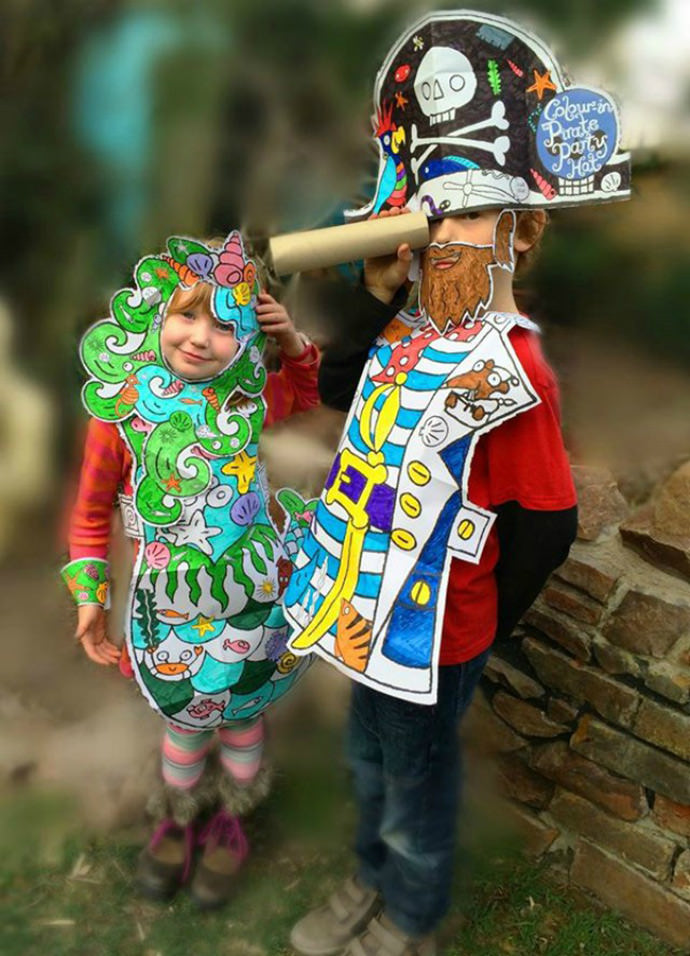 Part of the fun of Halloween is the buildup before, deciding what to wear, comparing ideas with friends and often making costumes at home. Young children love getting involved in the preparations, so why not let them create their own disguise? British company Eggnogg sell an impressive collection of color-in costumes, including these fun mermaid and pirate sets.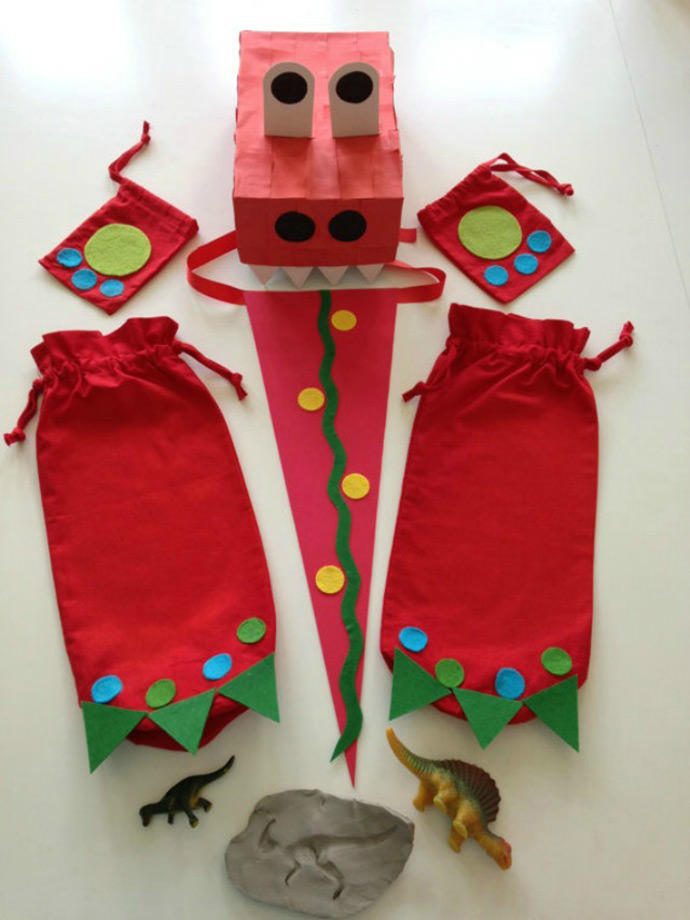 Last but not least, if you live in the UK, why not have a go at making your own dinosaur costume using Dolly and Digga's brilliant Dino Box? This fun pack includes everything you need to complete four easy projects: making a costume, making a fossil, learning about dinosaurs, and measuring your foot against a life-sized T Rex. Awesome!