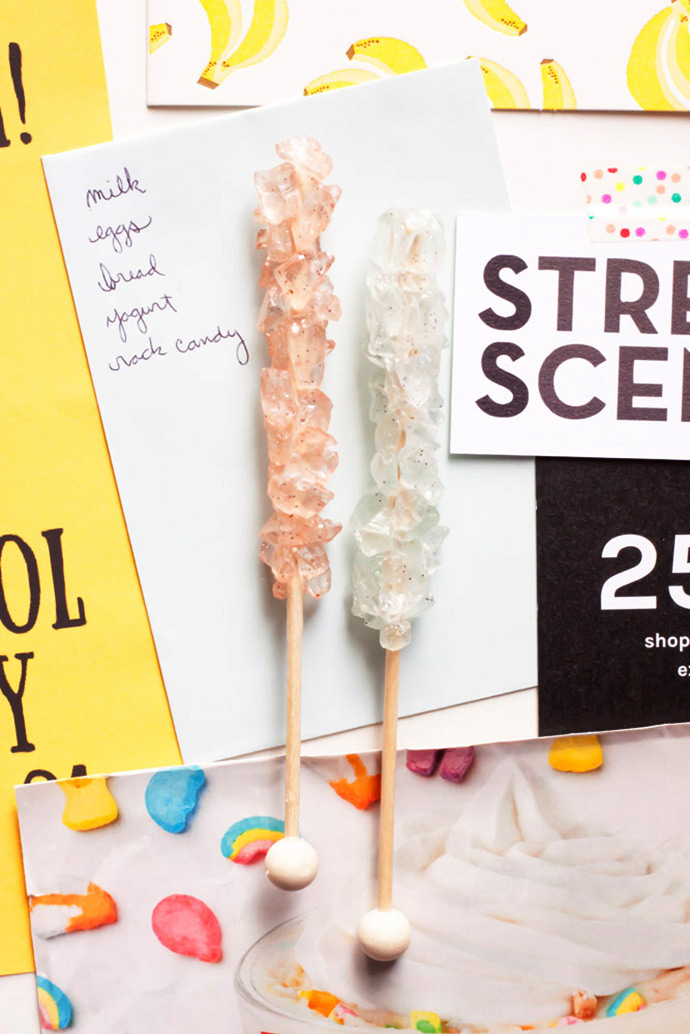 Every once in a while, you just have to take a long stroll down each aisle of the craft store for some inspiration. Usually there is at least one item that will speak to you, and on this particular trip of mine, it happened to be some glass deco stones. You know you're hungry when glass stones resemble rock candy! They immediately became the inspiration for these faux rock candy magnets.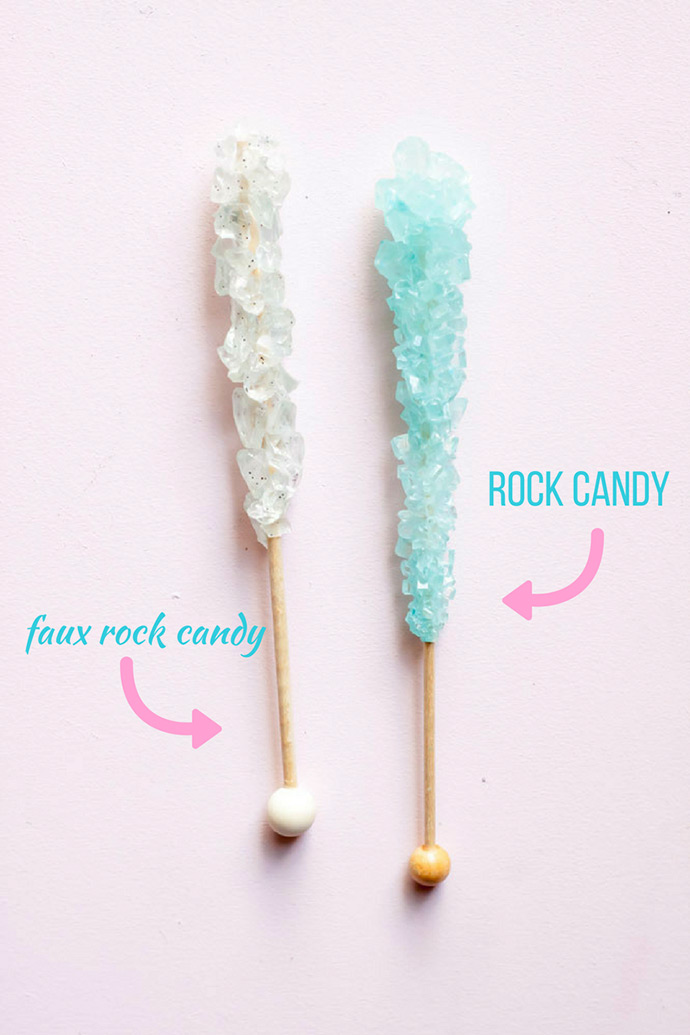 I am always delighted by the nostalgic feelings that are stirred up by classic candy, so now we can enjoy that warm-fuzzy feeling every day when we open the fridge! You could also leave the magnet off, and use them as present toppers, or turn them into Christmas ornaments. In addition, they could be fun invitations or place cards with a paper banner attached for sharing party details or names. These would be adorable favors at a shower, Candyland party, or for any sweets-related theme. They are also just a fun, simple craft to make with friends. You could even send one to a college student for their mini fridge! Just be sure to emphasize the "faux", because they really do look edible!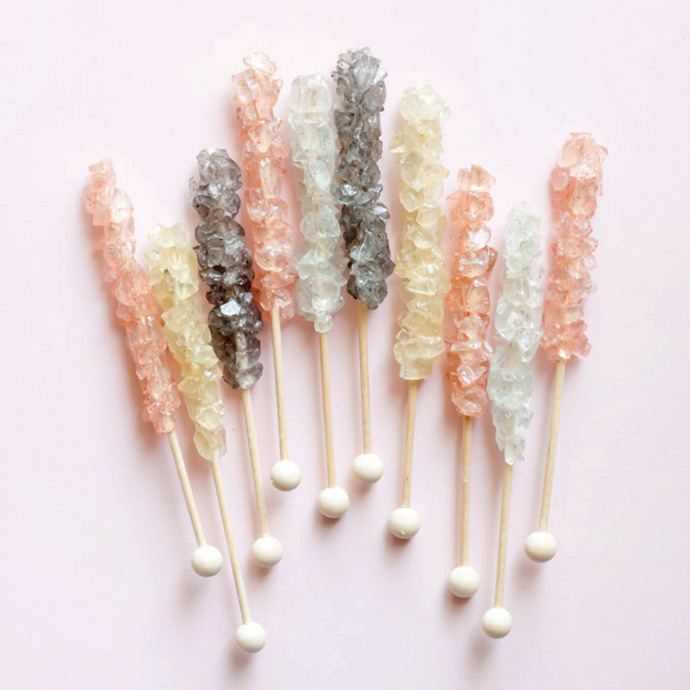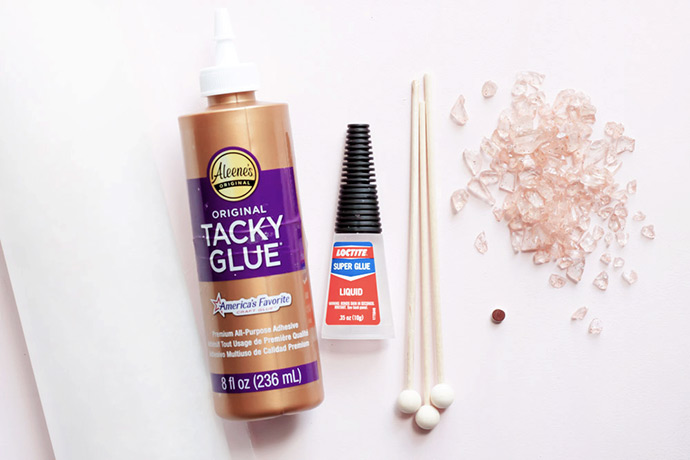 Glass deco stones
Wooden ball end stir/sucker sticks
Tacky glue
1/4 inch neodymium magnets
Super glue
Wax paper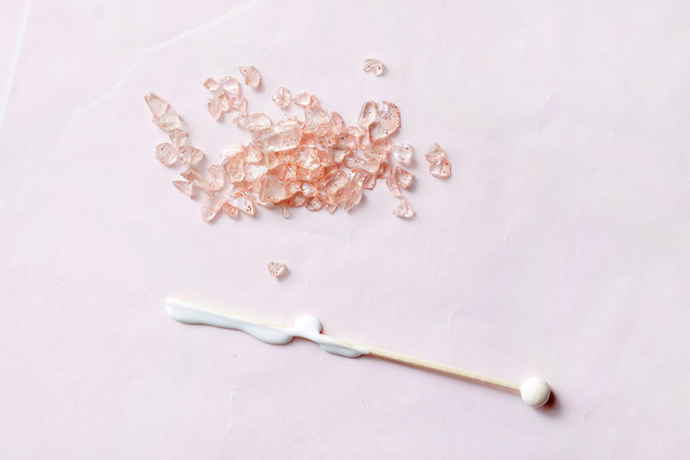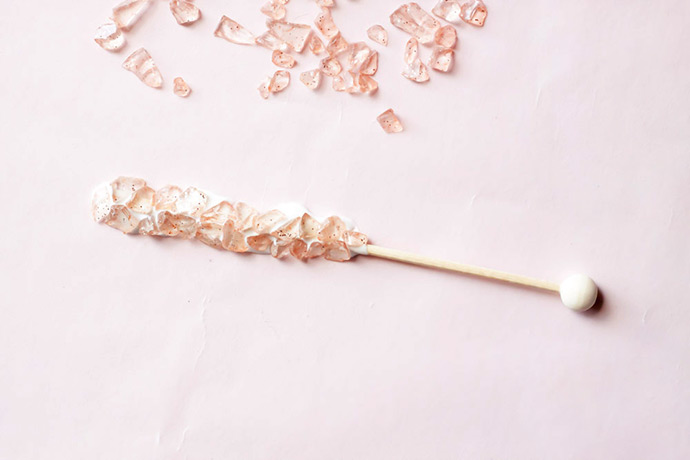 Step 1
Lay your stir stick on a piece of wax paper, and squeeze a thick strip of tacky glue from the top (non-ball end) to slightly more than halfway down the stick. Press your glass deco stones into the glue from top to bottom, with two stones in each row, and make sure the pieces are close together. They should actually be touching. Add a dab of glue and one rock at the very top of the stick as well. Allow the glue to dry. I actually gave it 24 hours, just to be safe!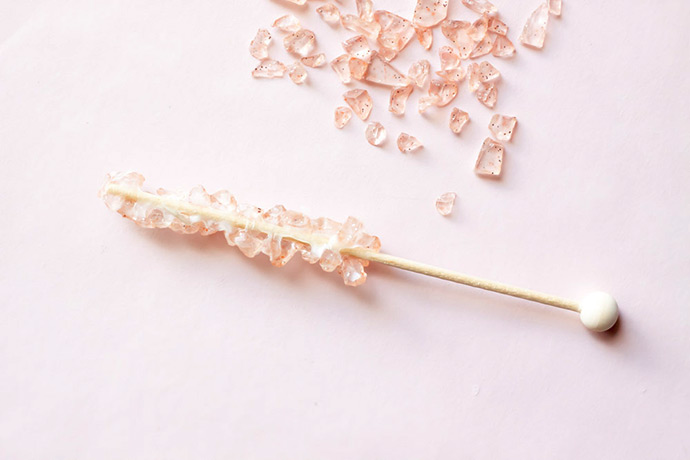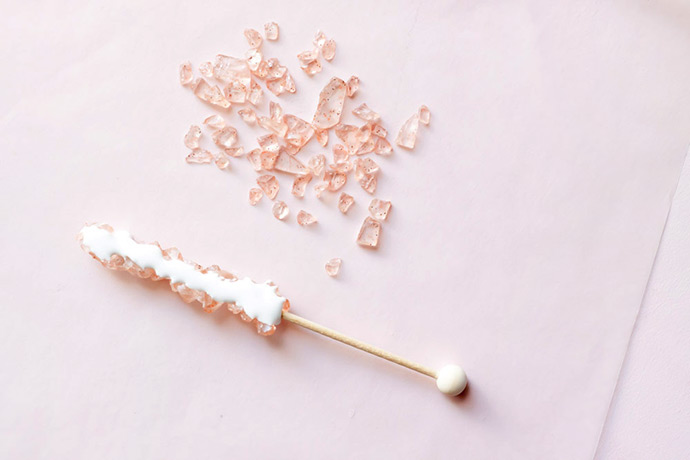 Step 2
Once the glue has dried on the first layer of rocks, flip the stick over, and squeeze a thick layer of tacky glue on the backside of the stick and rocks. Place another layer of rocks on the backside, and fill in any gaps with extra glue and rocks. Allow the second layer to dry. Again, 24 hours would be ideal!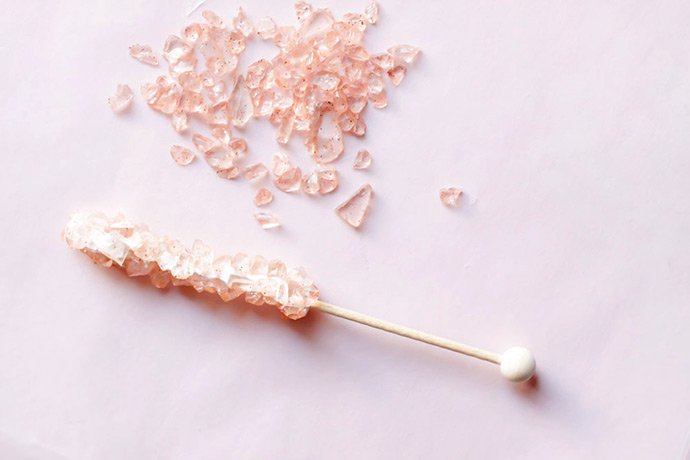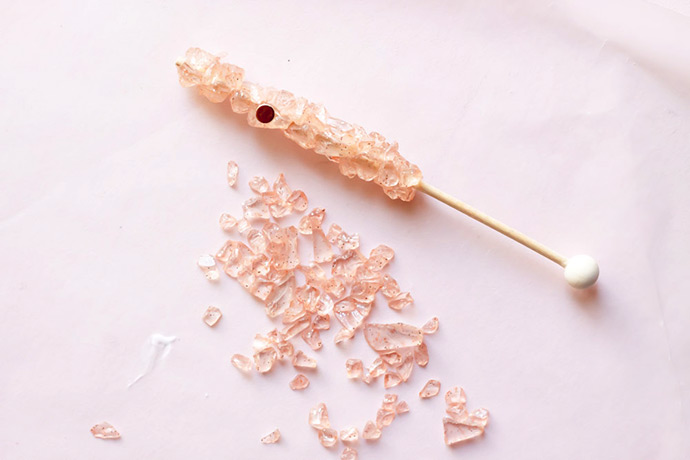 Step 3
Add dabs of glue to any gaps on the sides, or front and back, until the stick is completely covered, and it resembles rock candy. Using super glue, attach a magnet onto the top of one side, on a rock piece that is flat. Allow your final glue-job to dry, and your project is complete.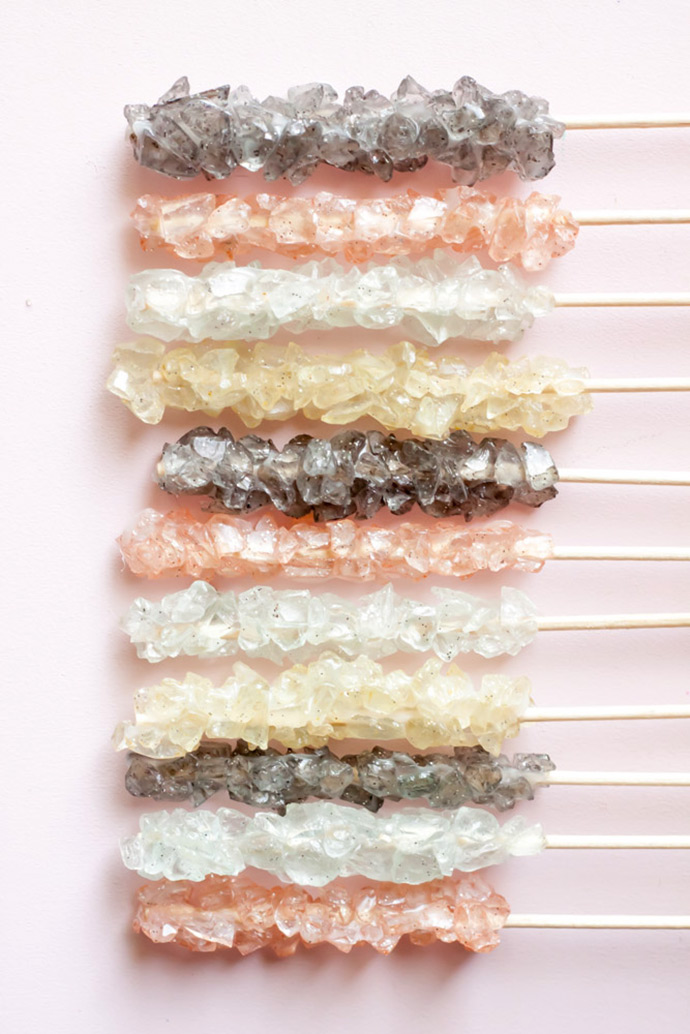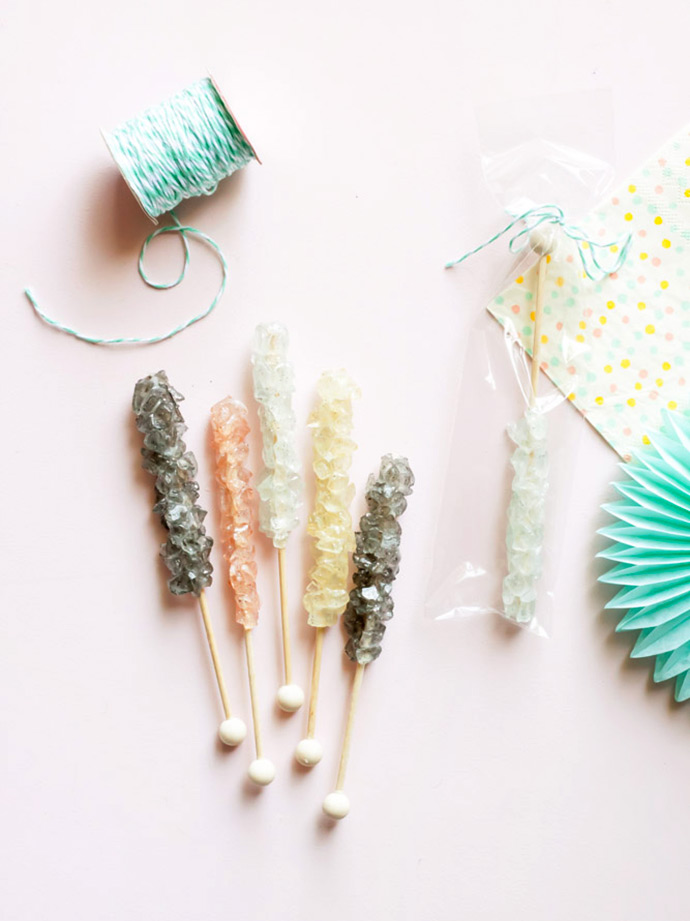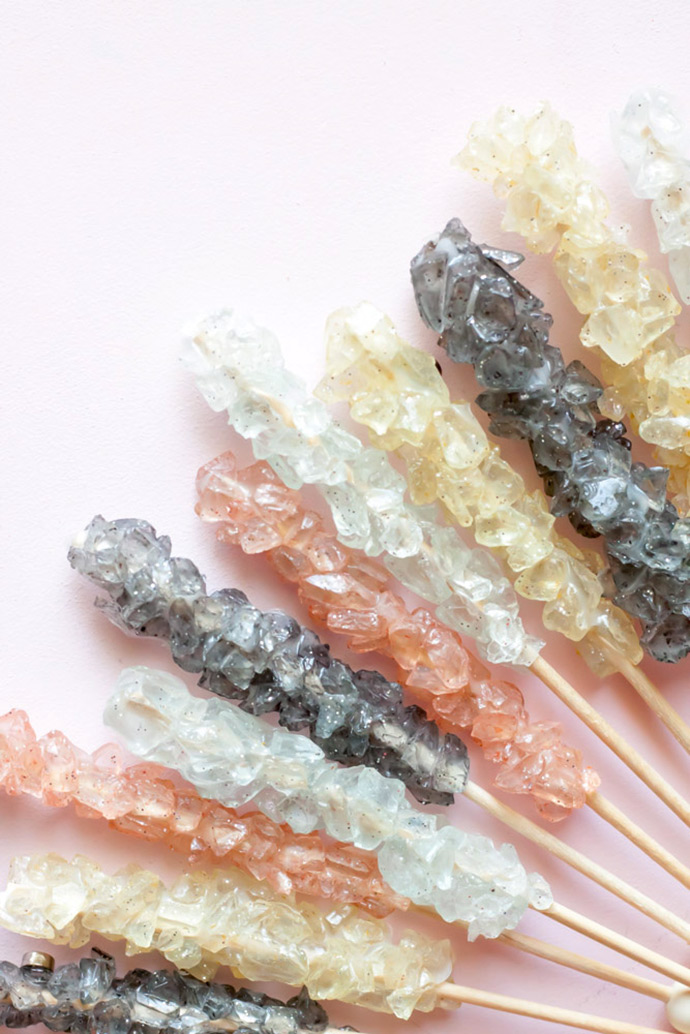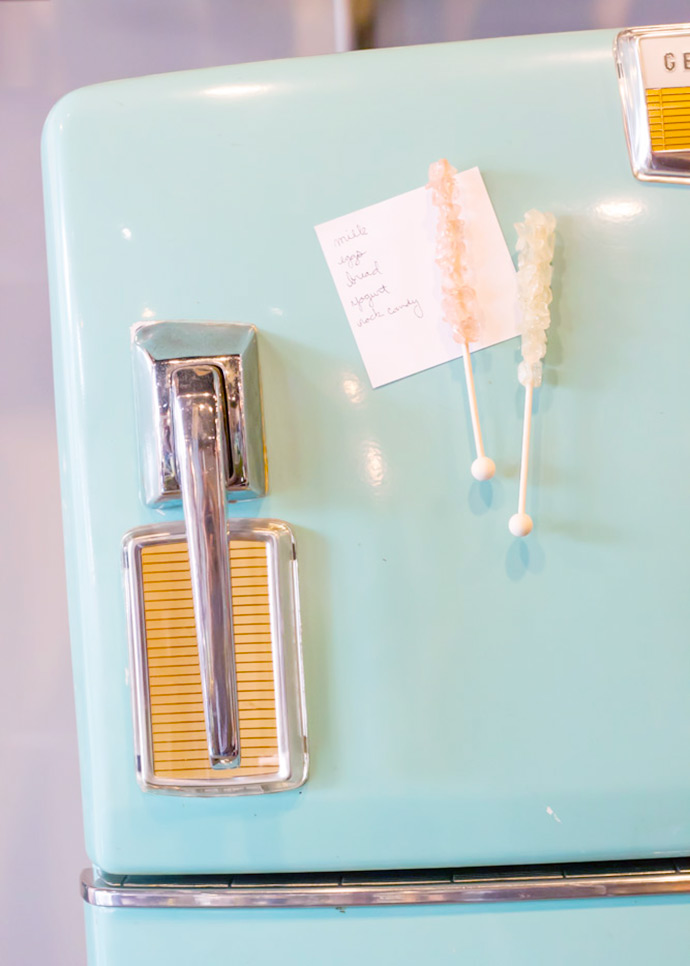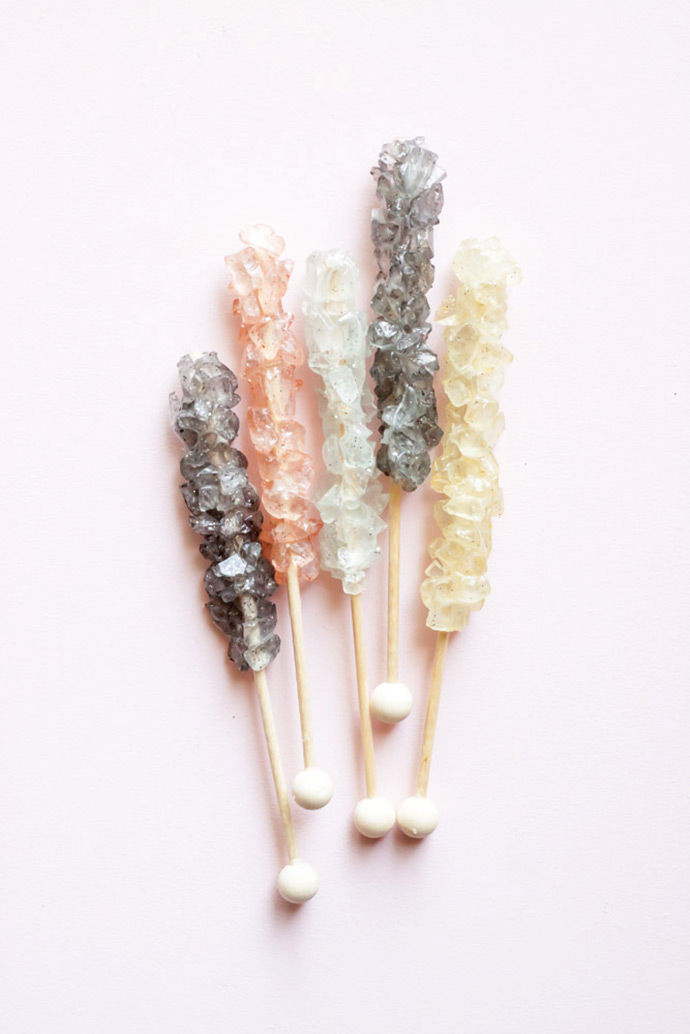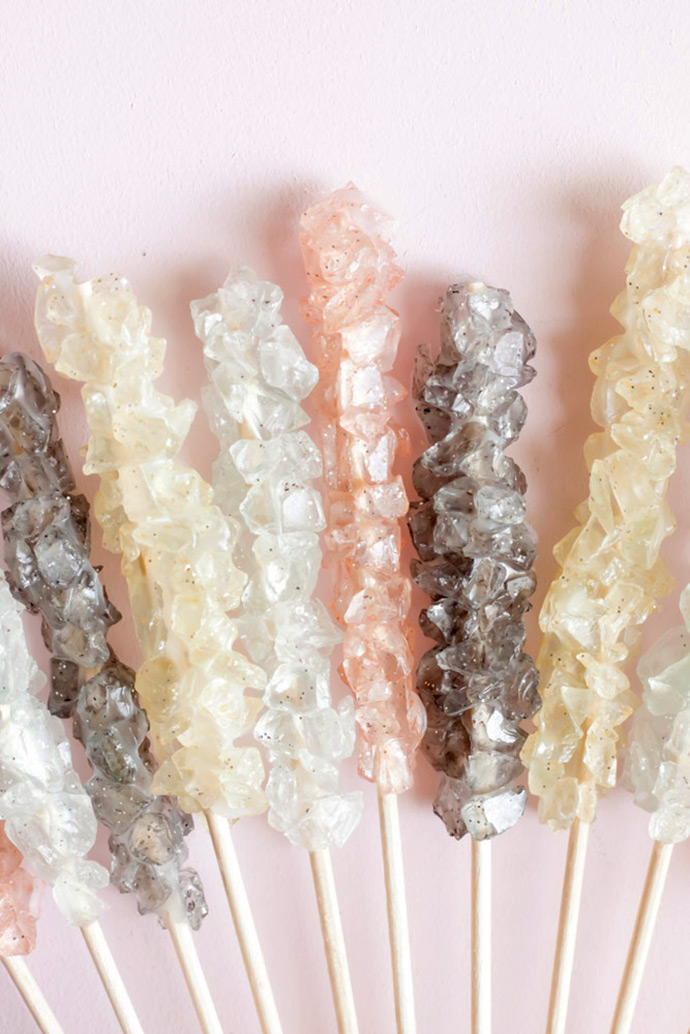 A special thanks to Street Scene in Lexington, KY for the use of their adorable refrigerator. And I know it will be really tempting, but DO NOT eat your magnet!! ;) Happy crafting!