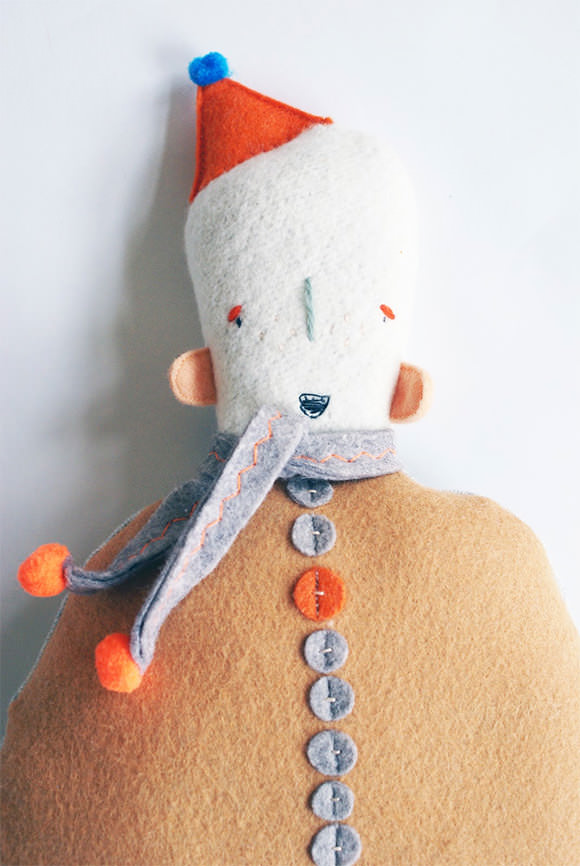 I totally fell in love with the whimsical world of Corby Tindersticks when I came across their collection of toys and dolls on Paul & Paula a while back, but I never got around to posting them. Today they popped up on my radar again via Molly-Meg on Facebook and I simply had to share them.
The toys are handmade in the UK by Carly Gledhill, who counts the legendary Italian designer Bruno Munari among her influences. That would explain my instant attraction to her work!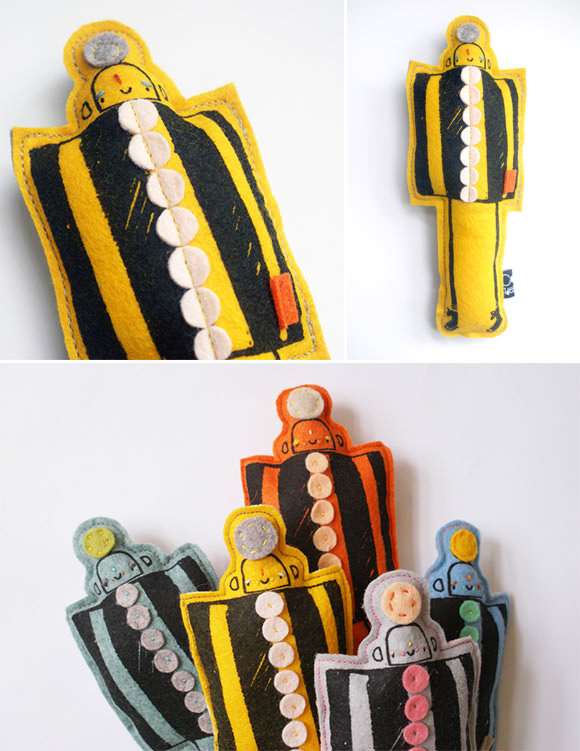 These Rainbow Robot felt toys are a personal favorite. Unlike the typical robot, they're made from 100% wool felt so they're soft and cuddly. You can pick them up at molly-meg for £9 each (roughly $15 USD).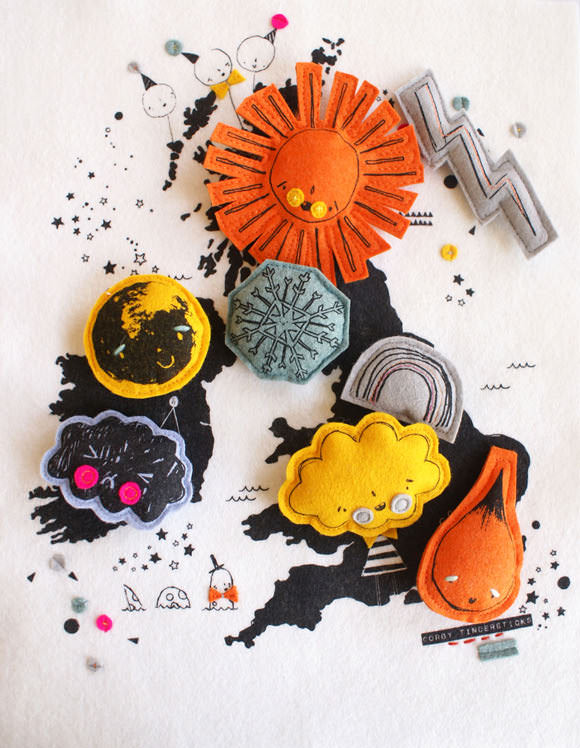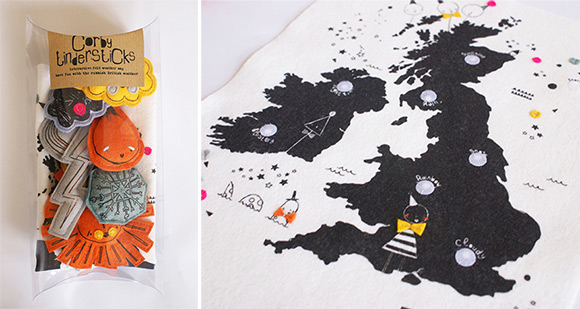 The Interactive Felt Weather Map is such a cool concept. Each map is hand sewn with 8 weather symbols and quirky little characters to play with. It's available at molly-meg for £25 (roughly $40 USD).
Carly's "business slugs" are hands-down the coolest business cards ever. You wouldn't have to worry about one of these getting tossed!