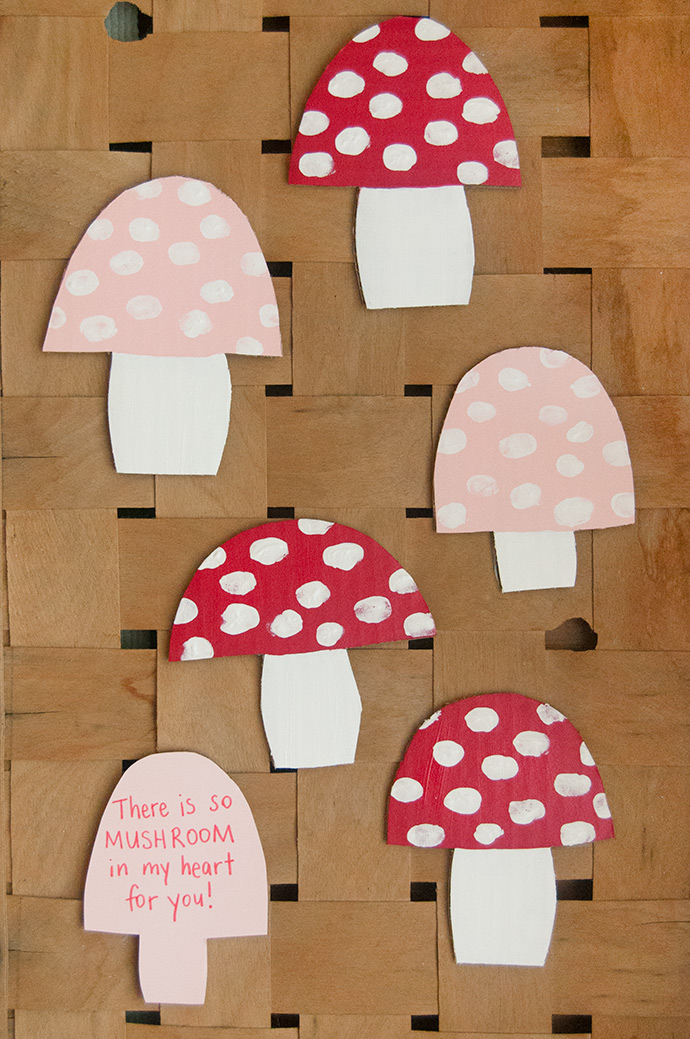 As I'm sure is now quite clear, I can't resist a silly Valentine's Day pun. I love looking at vintage valentines for inspiration – some of them have some seriously cheesy puns on them! Everyone loves a good toadstool (right?) so I thought these simple upcycled cardboard valentines would be a great project to make with kids this February. And did you catch the not-so-obvious bonus feature on these valentines? The white spots on the toadstools are made from stamping your kids fingerprints on them! After Valentine's Day is over, these toadstools are fun to keep up as decorations or to put away into a memory book as a cute handmade keepsake.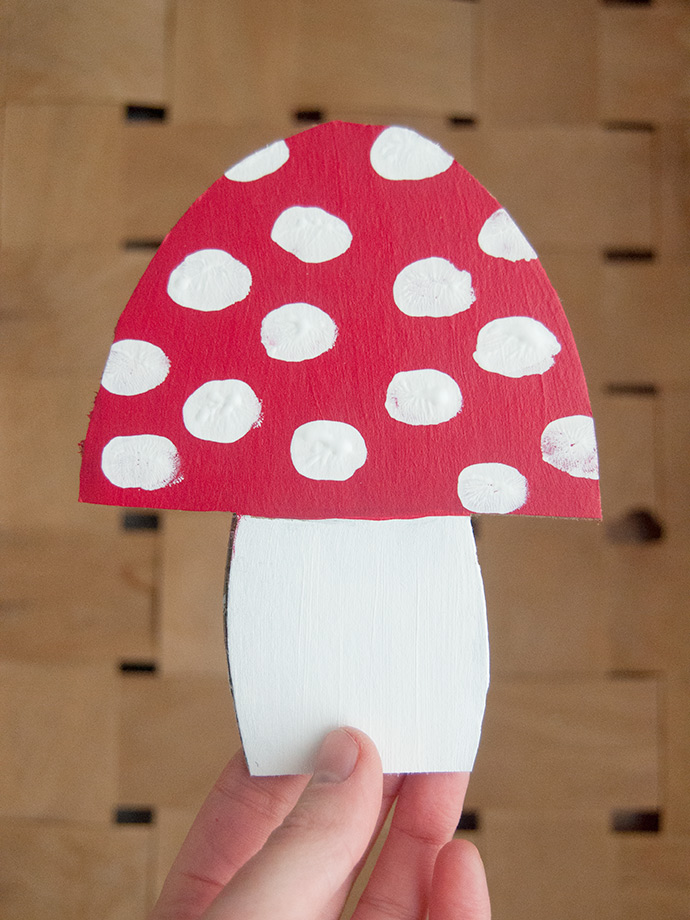 For these valentines, I stuck with traditional red toadstools but couldn't help but add in some pink ones too. You and your kids can of course use any colors you like – I love the idea of looking at real mushroom photos for inspiration, or going the opposite direction with totally made-up mushrooms in a whole rainbow of colors!
Cardboard
Paint (white, red, and pink)
Craft knife
Cutting mat
Scissors
Marker
Pencil
Step 1
Use a pencil to draw a mushroom outline onto cardboard. If you want all your mushrooms to be the same shape and size, use the craft knife to cut out the first one and then use it as a template to trace as many other ones as you need.
Step 2
Apply a coat of white paint onto the stem and red or pink onto the mushroom cap. Let both dry completely, applying another coat if needed.
Step 3
Once the front is dried, apply a coat of white or pale pink paint to the back of the mushroom if you like. You can also leave this as-is if your cardboard is plain, or use glue to attach paper on instead.
Step 4
On the back of the mushroom, write "There is so MUSHROOM in my heart for you!"
Step 5
And now the fun part! Squeeze some white paint onto a scrap of carboard and have your kids dip a finger into it. Do a few practise stamps on a scrap first to get the hang of how much paint you need. Then start making fingerprint dots all over the top of the toadstool! Let dry completely.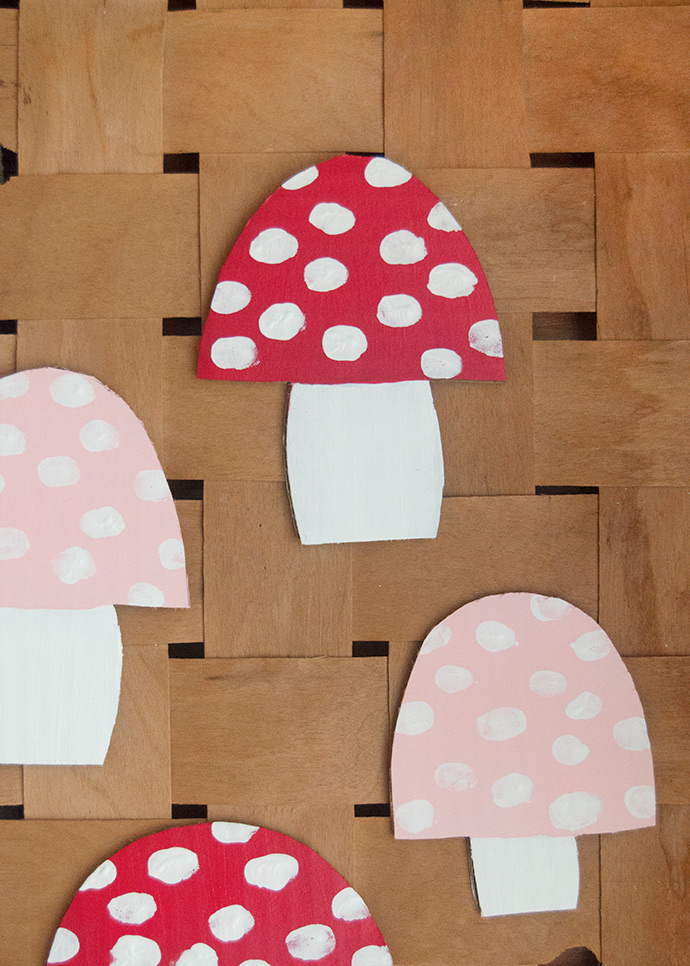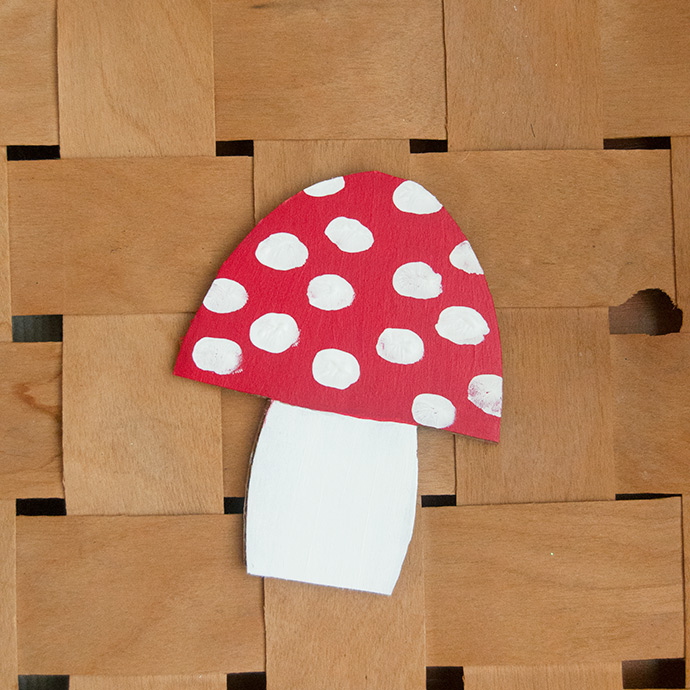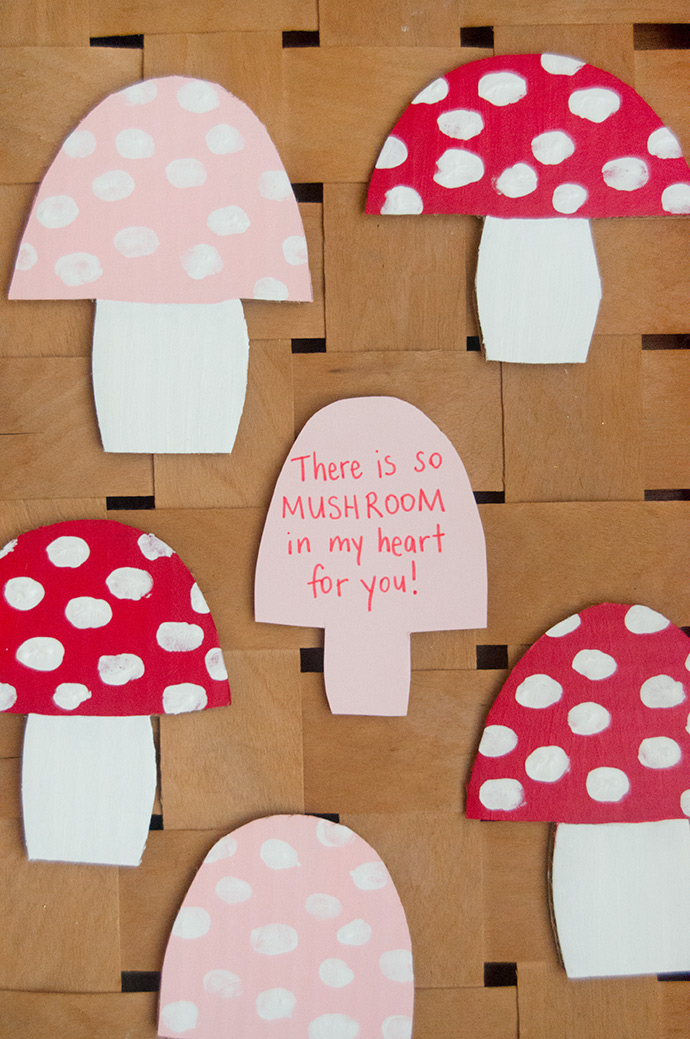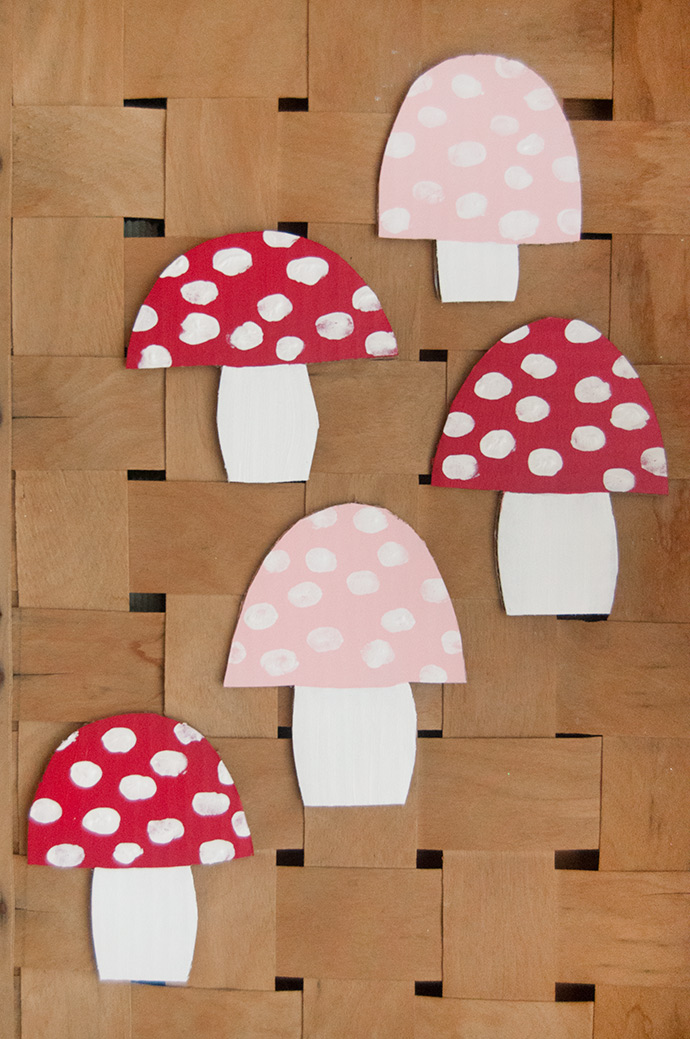 Happy Valentine's Day!