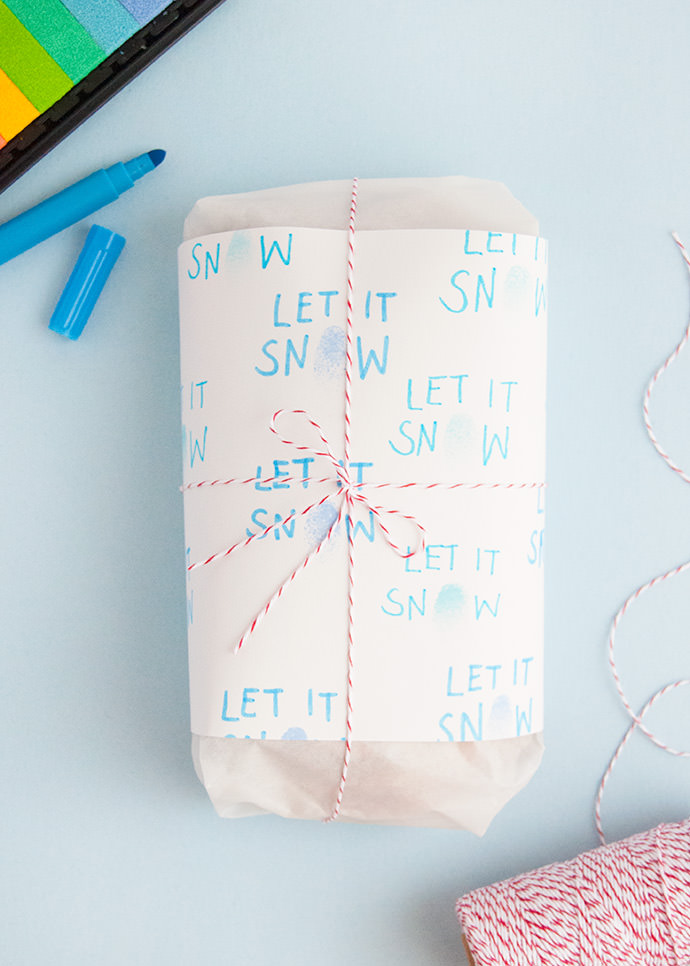 The weather outside can definitely be frightful this time of year and we would much rather spend those cold snowstormy days inside baking. There have been quite a few new loaf recipes we've been meaning to try out and this was the absolute perfect excuse to spend the afternoon in the kitchen.
If a new family has moved into your neighborhood, you're attending a potluck, or are visiting friends for a fun games night, this quick and easy gift wrap take only minutes and is the perfect way to dress up your baked goods. Kids will love helping out with the fingerprint stamps for the Os in "snow" and older kids will even be able to help with the writing part. If your kids are too little to write the actual message, have an older sibling help with that part, or simply write it in yourself.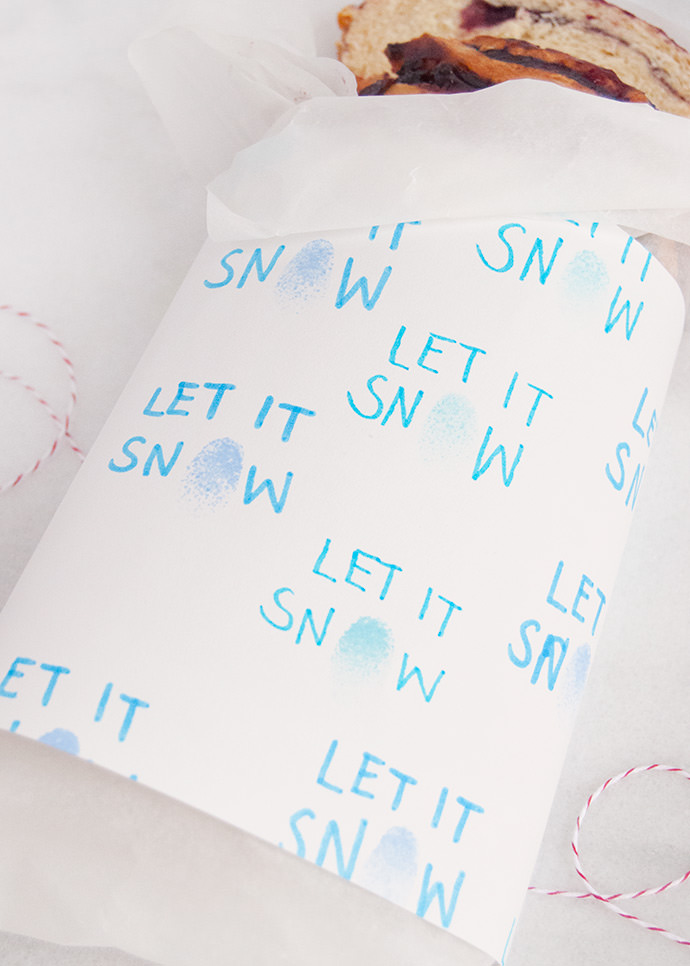 White wrapping paper
Ink pad
Matching markers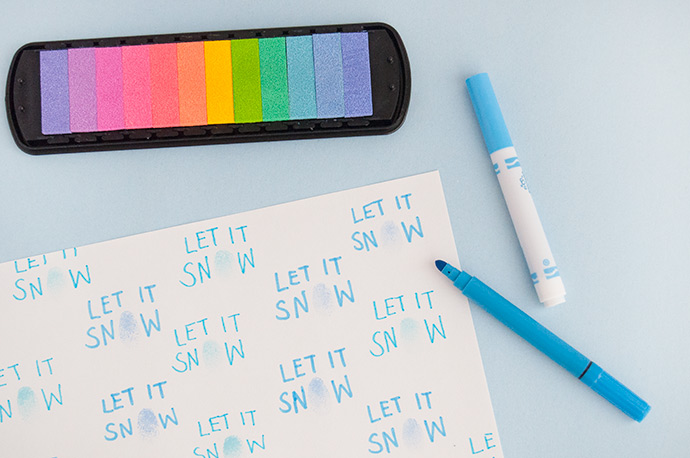 Step 1
Press a finger into an ink pad – we used two different shades of blue. Use your finger as a stamp on the white wrapping paper. Repeat this process all over the white paper, making sure to leave a few inches on each side of the fingerprints so that you have enough space for the words.
Once the paper is covered, use matching blue markers to write "Let it snow" using the fingerprint stamp as the "o".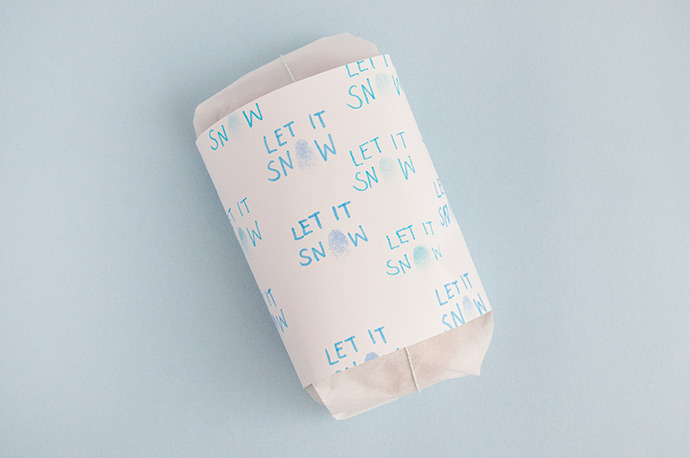 Step 2
You can use the gift wrap for anything, but we think it's the perfect way to dress up a homemade loaf. If, like us, you do wrap a loaf, first wrap it with parchment paper and then cut the "let it snow" paper to be slightly shorter than the length of the loaf. Wrap it around the parchment-wrapped loaf and tape the two ends together on the bottom.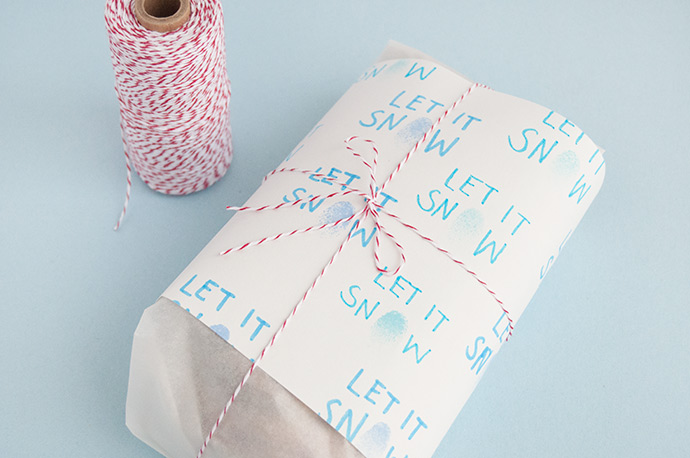 Step 3
Secure it all together with some colorful baker's twine.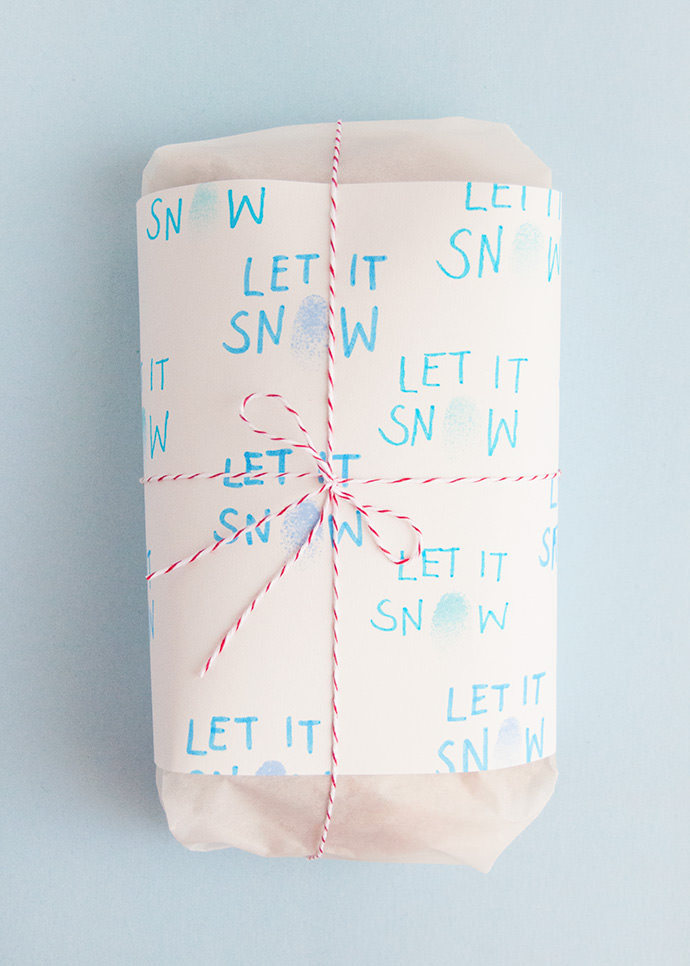 We were eager to try this blueberry babka recipe and are so pleased with how the bluey-purple twists in the bread go so nicely with the snowy-themed wrapping paper.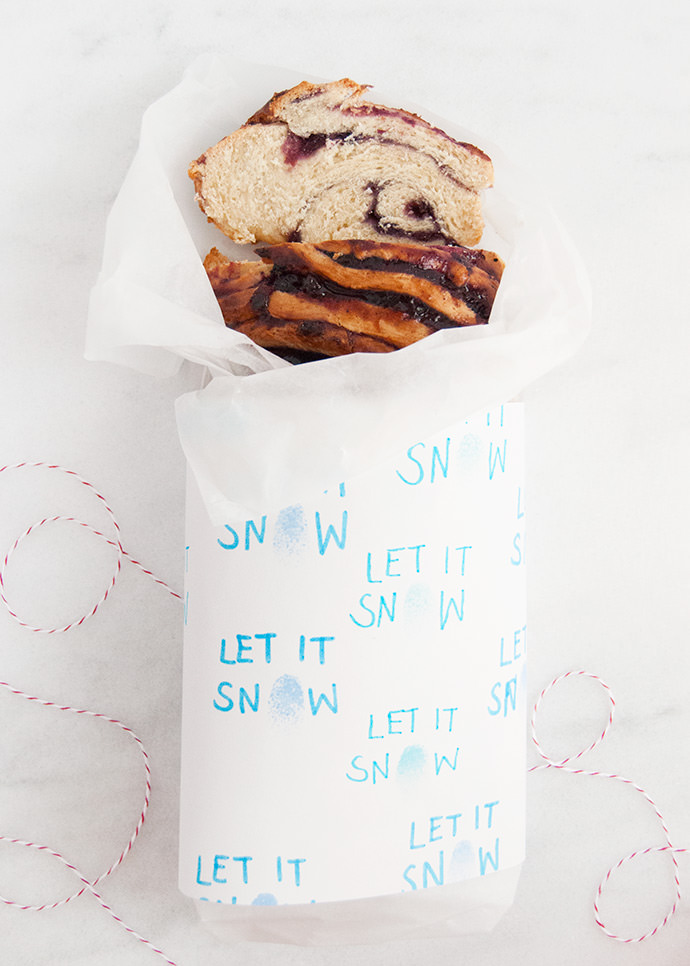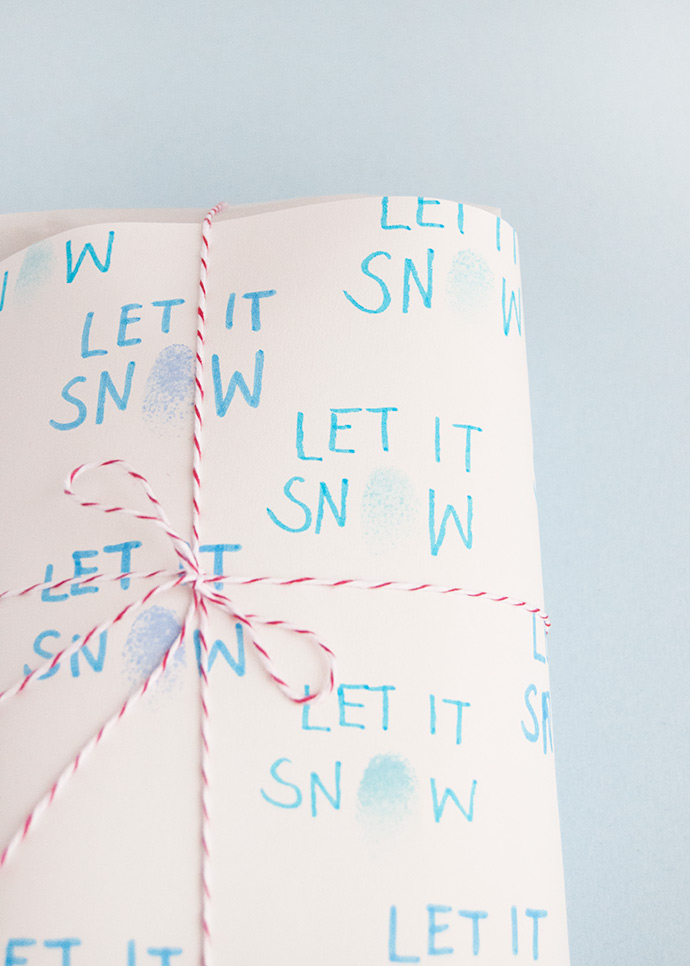 Happy crafting!