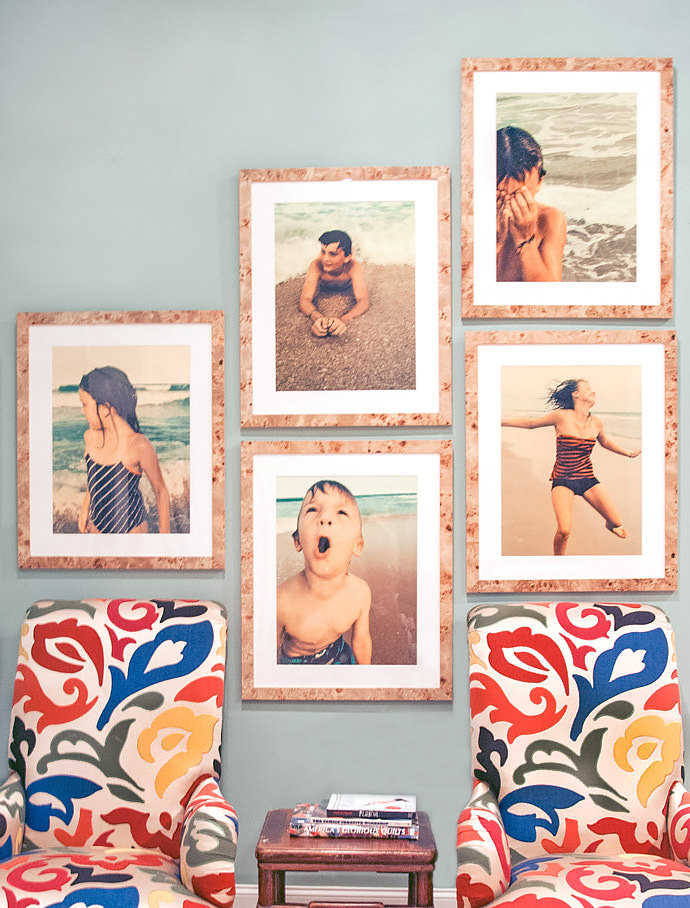 Ok, so let's get one thing straight — I'm not a pro photographer. I'm your average smartphone clicker that uses all the basic filters. But even though I am not a professional, I really love to capture my kids in their everyday. I take tons of photos of my children, always in pursuit of those authentic moments when their true personality shines through.
On a recent family beach trip, I busted out my phone for an impromptu photo shoot. As my husband and I reviewed the images, we decided that these were some seriously frame-worthy family photos. And that's when we were introduced to Framebridge. The 3-step online service prints your photos, mounts them in your choice of gorgeous custom frames, and delivers them to your door in just a few clicks. Their new iPhone app even includes an ingenious little tool that lets you preview the framed prints on your wall before you order. Too cool!
While digital photo frames have never really appealed to me, I was definitely intrigued by the idea of sending a photo straight from my phone to a physical frame. However, I still had a few lingering doubts. What kind of quality could I expect at such a low cost (the professional frames are a fraction of what you would normally pay)? Would the image be exactly like the snapshot? How fast do they ship?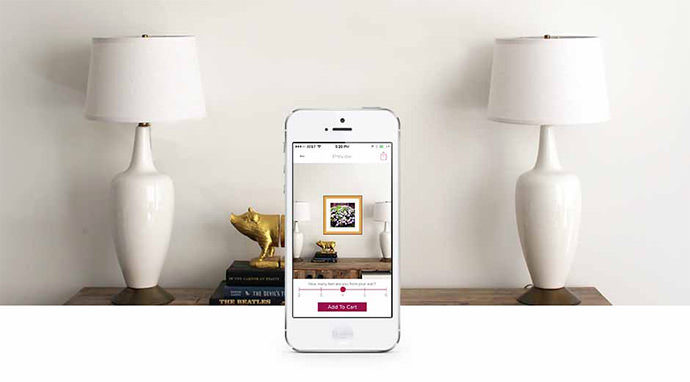 To our amazement, the images that we ordered were sitting on our doorstep in gorgeous maple frames the day we got back from vacation (just a few days after placing the order). Our beach trip barely over, we were ready to hang our vacation on the wall! When we placed the order, we had our doubts about the quality of the printing, but guys, they are sharp and not the slightest bit fuzzy, grainy, or any of that funny business. Your heart will soar when you see the end result!
Like I said before, you don't have to be a pro to capture your kids in the moment. Follow the tips below to start photographing your kids in a truly frame-worthy way! If you love the results, hop over to Framebridge and start framing at 15% off with promo code: FRAME15 (This deal expires on Oct 31!)
5 Expert Tips from the Not-Quite Expert Kid Photographer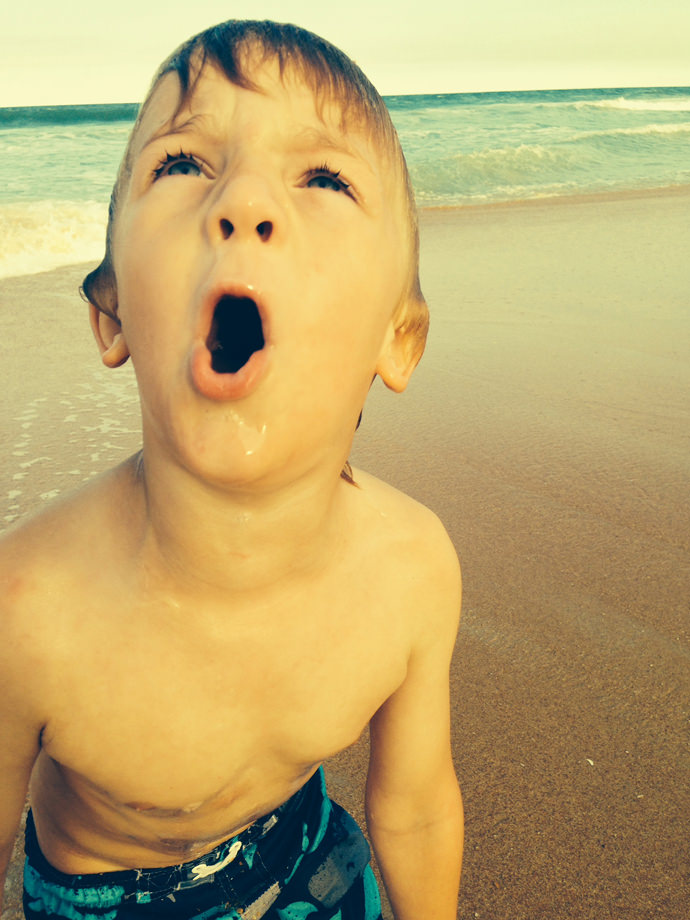 Capture something real
Ask your kids to smile for the camera, and you are sure to get some strange faces. The real magic happens when they don't think you are watching. Keep your camera within easy reach, always ready for those everyday moments when their real personality shines through. I captured Noah as he was running out of the ocean hollering with excitement. It's these "happy accidents" that make photos you'll treasure for a lifetime. The posed smile is definitely overrated!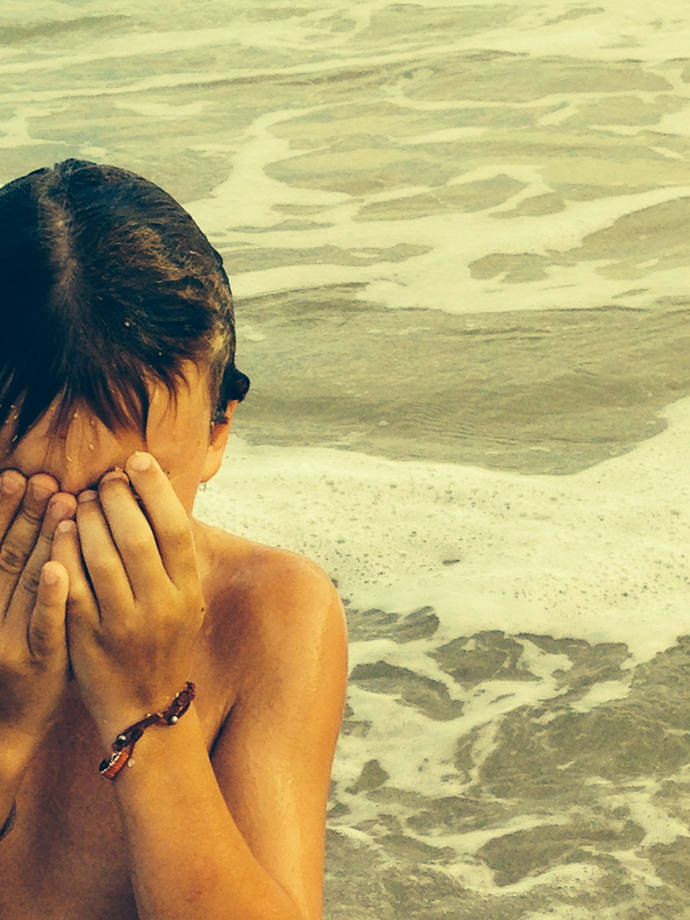 Use creative crops
As parents, we want to capture every single amazing thing our kids do, but I am here to tell you: don't be afraid to edit! A creative crop can transform any photo from mundane to masterpiece. When Murphy emerged from the water and grabbed his eyes from the saltwater sting that is an inevitable part of a day at the beach, I happened to be there ready to snap a pic. By cropping in on Murphy, I was able to capture all the details of his hands and head and eliminate all the unnecessary distracting elements around him. Although the ocean is taking up the majority of this shot, your eye is drawn to the image of Murphy because of the playful cropping.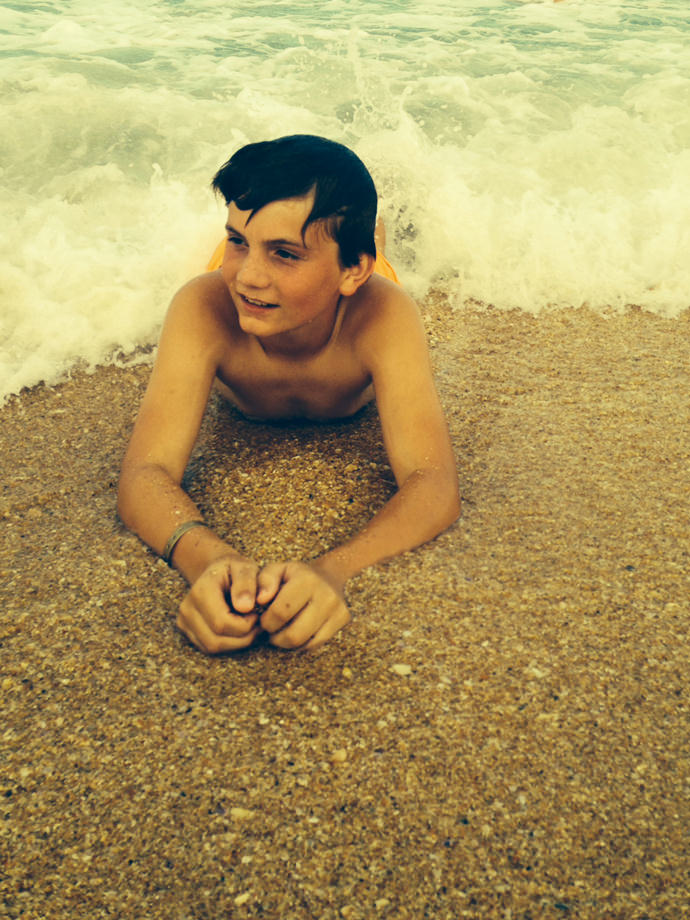 Get down to their level
By getting down to their eye level, you can capture the world as your child sees it. I found Jonah having a quiet moment by himself in the ocean, laying down with the waves washing over him. So I got down and started shooting. If I had taken this photo from above it would not have lent the same awesome perspective.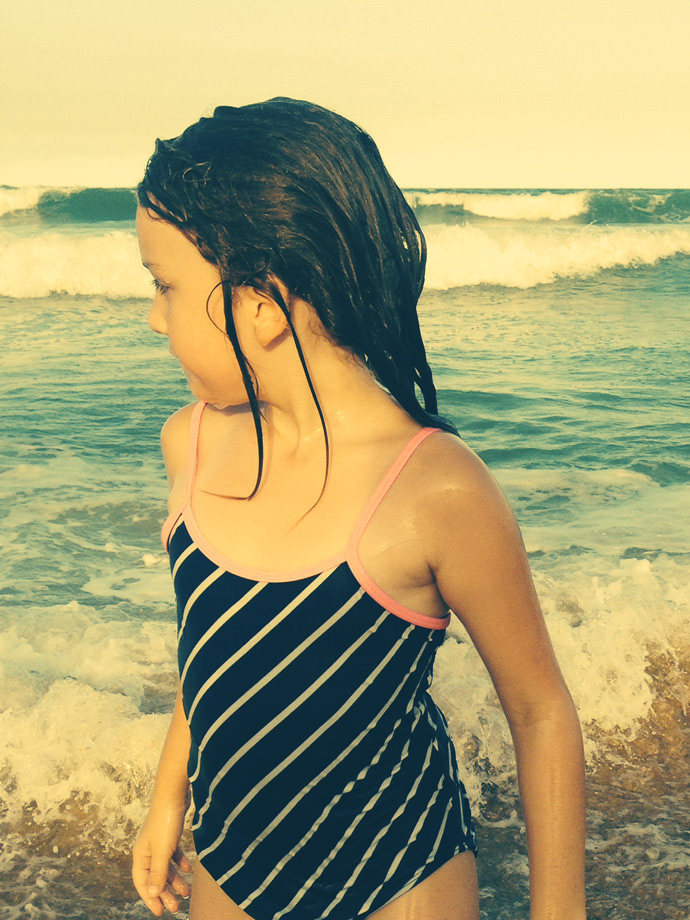 Find natural lighting
The most important aspect of any location is light. Always try to avoid harsh midday light. Early morning, late afternoon, and cloudy days are the best times to shoot. I took this photo of Charlotte on a cloudy day that was less-than-ideal for the beach, but absolutely perfect for taking some stellar shots. There was just enough light to capture all the shadows and contrast. Too much light and you will lose all of that great detail.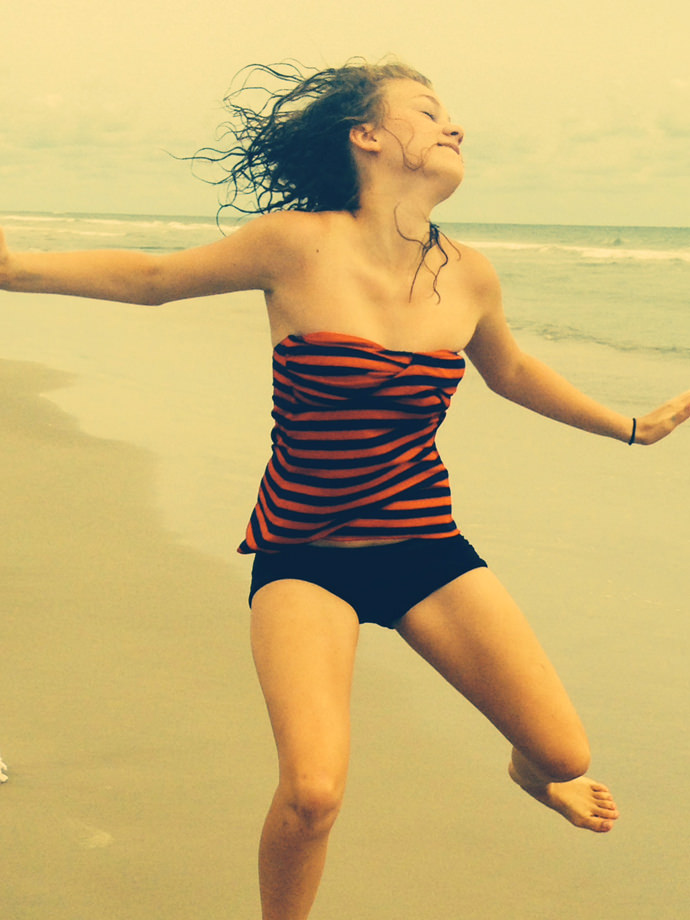 Avoid busy backgrounds
Every photo should have one (and only one) hero. The picture should be more about the person than what's behind them. That's why simple backgrounds are key. The foreground of your photo should be sharp and in focus while the background should be slightly out of focus.
What are some of your tips for capturing kids in the moment?
This post is sponsored by Framebridge. Start framing your photos at 15% off with promo code: FRAME15 (This deal expires on Oct 31!)