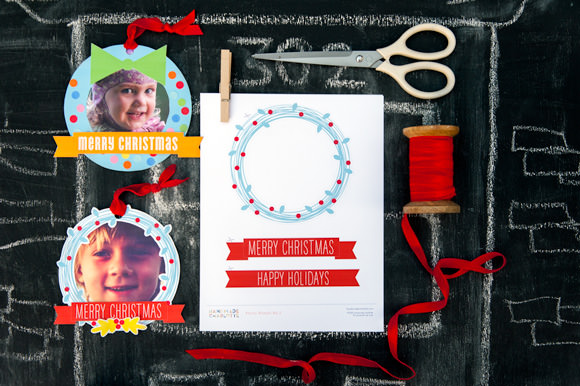 Everything is better handmade, especially when it comes to the holidays. The chunk of bark with your child's initials scratched into the side, the poorly spelled note to Santa… these are the things treasured most as the years go by.
Make this Christmas memorable with this fun photo wreath printable for kids. Use it as a handmade ornament for your tree or drop it in the mail as a surprise card to the grandparents. Either way, it's destined for the keepsake box :)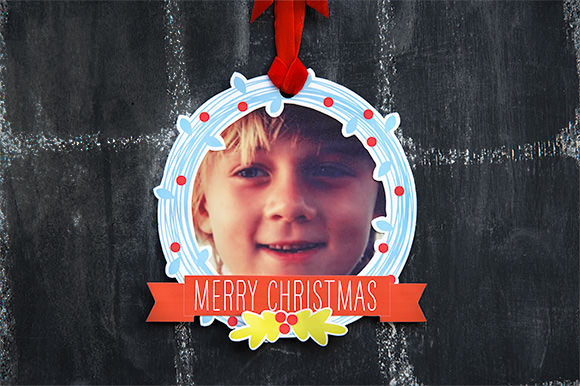 The printable features two wreath styles for you to choose from and an additional sheet of optional ornaments and embellishments. Your kids will have a blast putting it all together and giving the wreath their personal touch.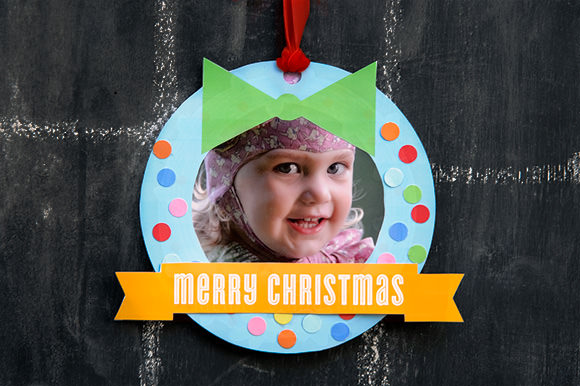 Materials
Printable photo wreaths (download here)
Ribbon
Glue stick
Scissors or craft knife
Paper punch
Steps
Print & cut the photo wreaths and optional embellishments.
Print the photo of your choice and cut to fit inside the paper wreath.
Glue the photo to the back of the paper wreath.
Punch a hole in the top center of the paper wreath and tie with ribbon of your choice.
Happy crafting!
---
These holiday printables are brought to you by HP. Make other easy printable projects at HP's Holiday HQ.