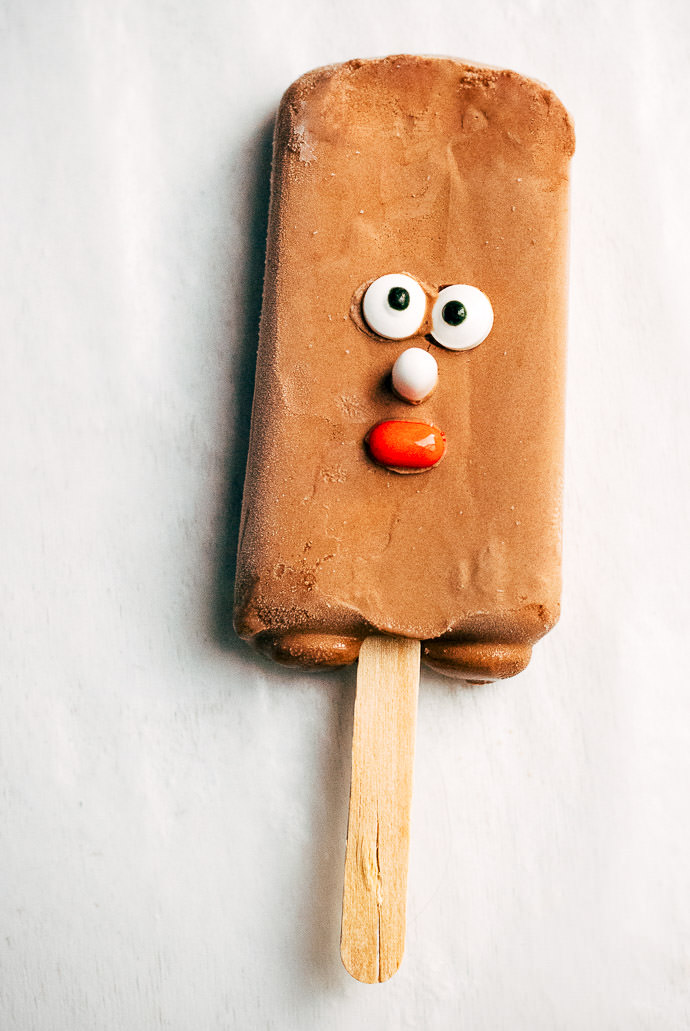 At it's very best, the summer season should be about simplicity and fun. I like to keep things simple because there's so much to do—time at the pool or park trumps washing dishes every time. The fun part's important, too—especially since I'm spending the summer months home with both of my daughters. I just love to see how a little treat or surprise can brighten their day.
When I made these sweet and funny fudgsicle faces for them, they were both thrilled. But the real fun started when they each made some of their own silly faces (and then got to eat them, of course)! Whether crazy, happy, silly, or comically sad, these cute fudgsicle faces are a summer delight: great for adding a bit of flair to a steamy summer party or just bringing smiles to little faces.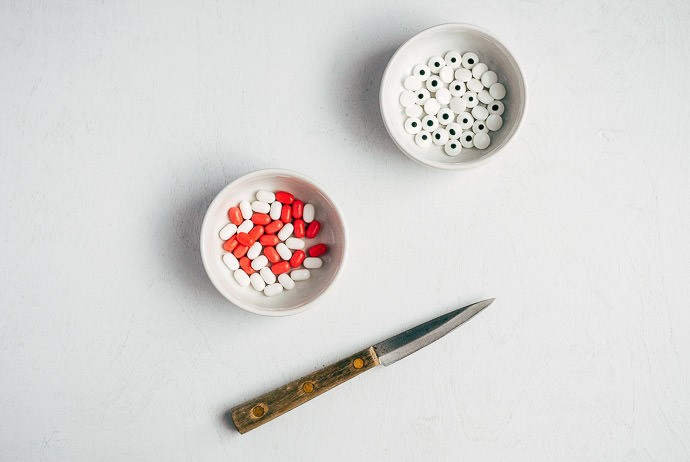 To make your own, you'll need to track down edible candy eyes (available in well-stocked grocery store baking aisles and craft supply stores), oblong red and white mints (or a similarly shaped candy of your choice), and fudgsicles. Then just press your funny features into place and freeze. If only everything about summer were as easy!
The hardest part in making these was finding the right fudgsicle for the job. The ideal fudgsicle will have a smooth face with no ridges or indentations. Also note that, after a few hours in the freezer, the colors of the candy started begin to bleed, so these are best made just an hour or so before serving.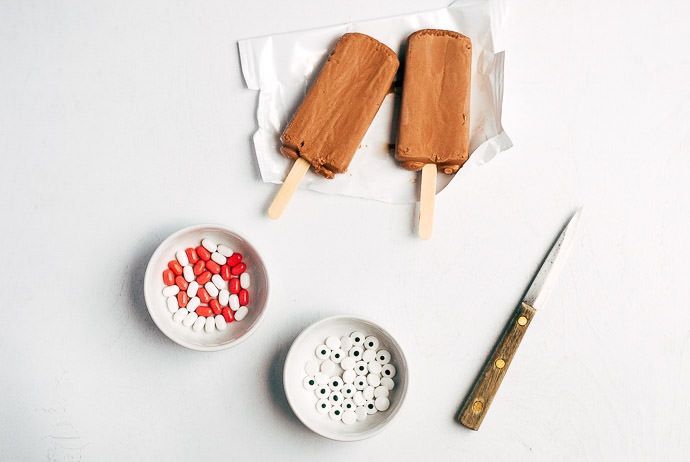 Smooth-faced fudgsicles
Edible candy eyes
Red and white oblong candies
Tweezers
Sharp paring knife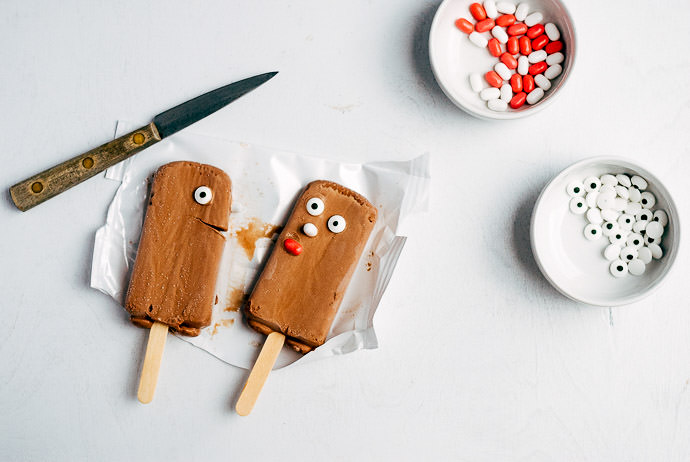 Step 1
Envision, and even draw, the kinds of faces you'd like to create. Consider the placement of the all of the features.
Step 2
Cover a tray with wax paper, and set in the freezer.
Step 3
When you're ready to proceed, unwrap each fudgsicle and press two eyes into place. Press the nose in perpendicular to the fudgsicle and the mouth flush with the surface.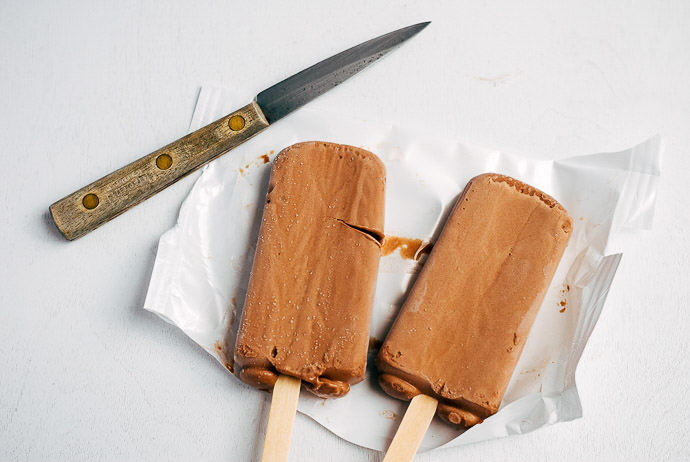 Step 4
For faces in profile, use a sharp knife to cut out a mouth. Add a nose to the side and a single eye to the face of the fudgsicle.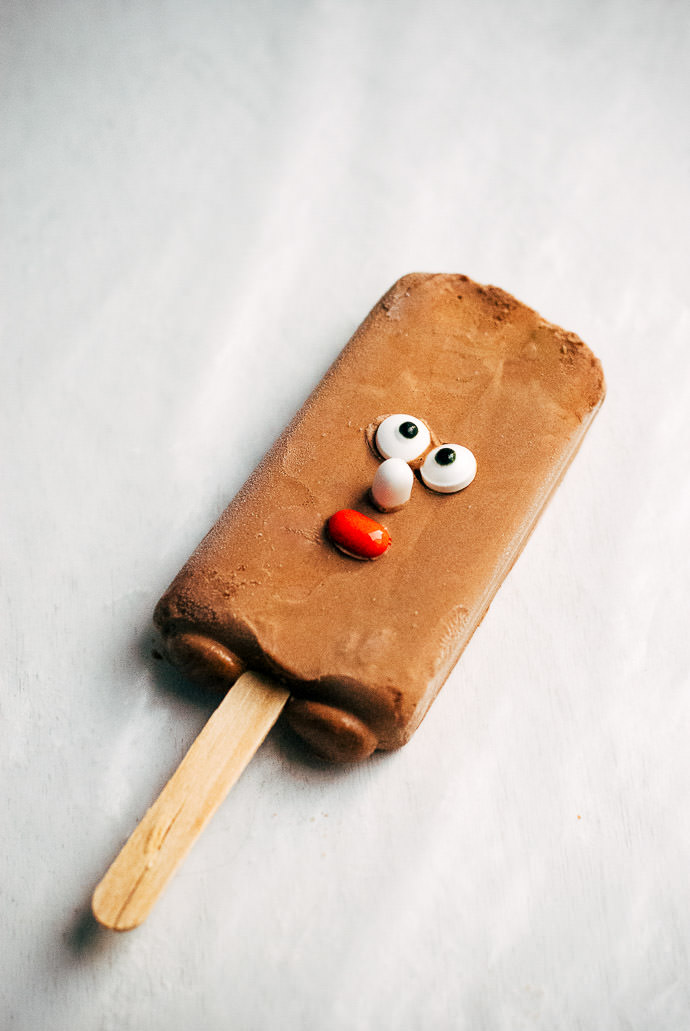 Step 5
Set finished fudgsicles on a tray and freeze for one hour.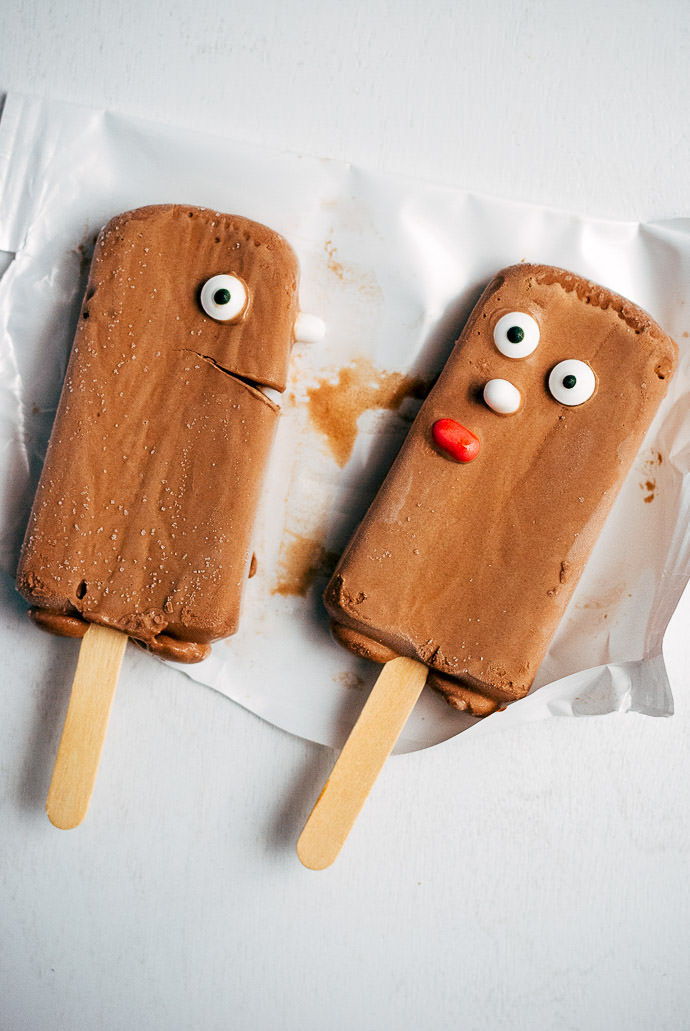 Now let's eat!