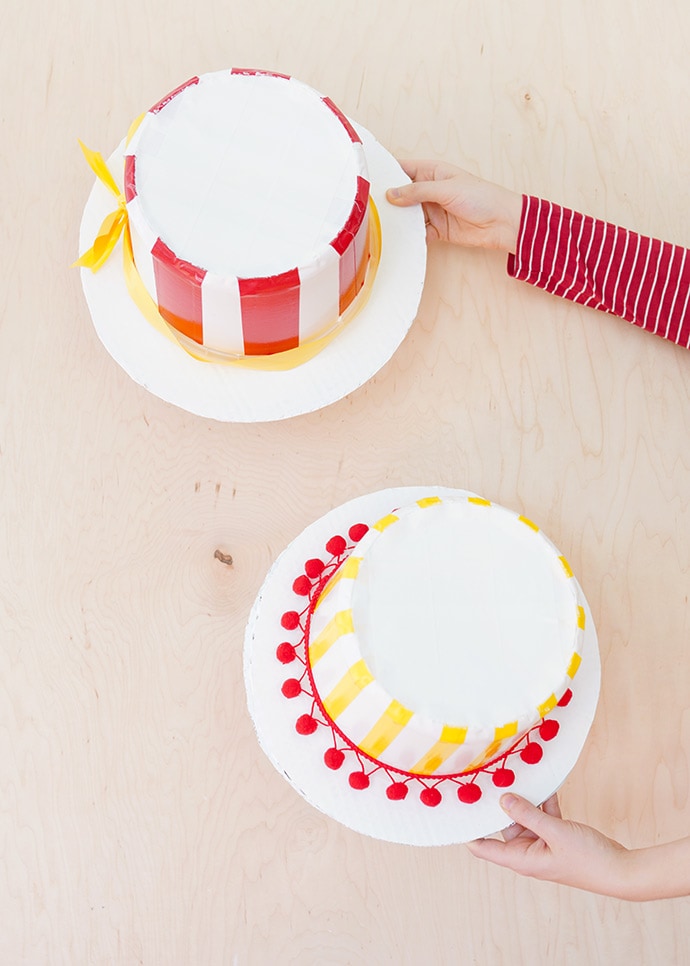 If your family eats lots of ice cream in the summer months, you likely have empty buckets in your recycling bin on a regular basis. Why not turn them into these cheerful marching band inspired hats instead? They're the perfect craft to make for the 4th of July, or use different colors of tape and ribbon and wear them anytime. Keep reading for the full instructions!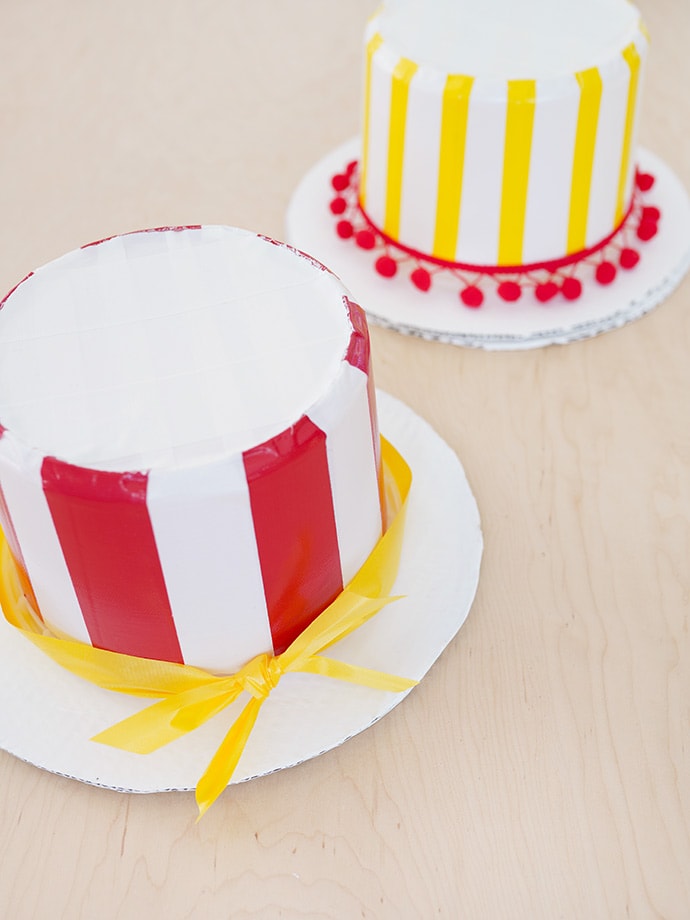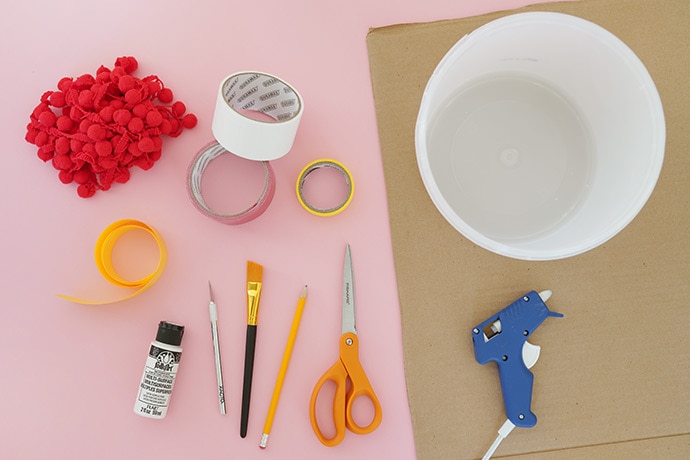 Empty ice cream buckets
Corrugated cardboard
Hot glue gun
Scissors
Pencil
Craft knife
Paintbrush
FolkArt Acrylic Craft Paint
Colored tape (duct tape, electrical tape, etc)
Ribbon and trim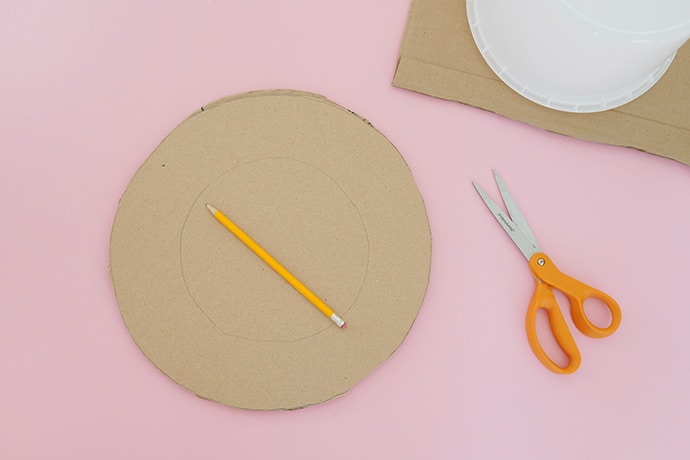 Step 1
Place your empty ice cream bucket upside-down onto a piece of corrugated cardboard (put the lid to the side for another project, it's not needed for these hats) and trace the bucket onto it with a pencil. Cut out. Trace a smaller circle inside this one – this is what should rest around your head, so keep in mind the size of the wearer's head when making this circle. Cut this out as well so that it looks like a cardboard donut.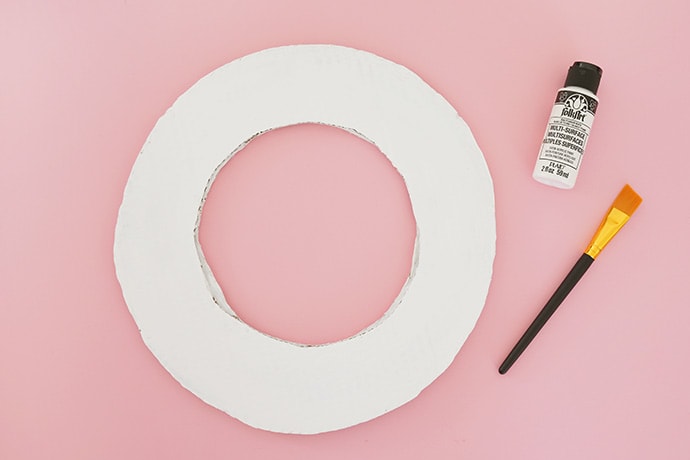 Step 2
Apply paint onto the cardboard brim and let dry. Flip and paint the other side, making sure to get the corrugated sides as well. Let dry completely.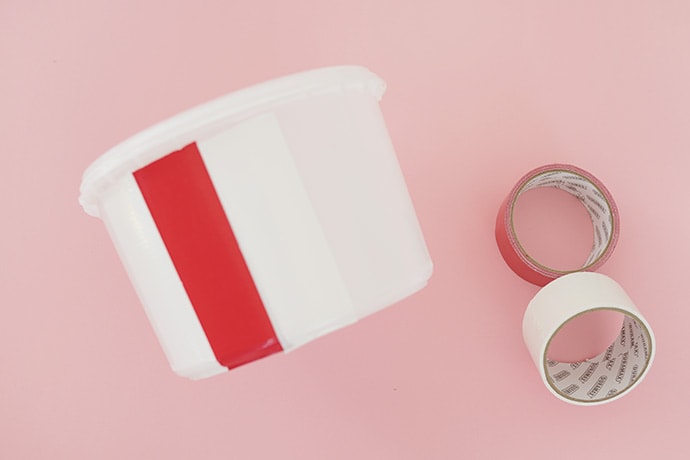 Step 3
Make sure that your ice cream bucket is washed and dried so that there are no sticky spots left on it. Then use colorful duct tape to apply stripes onto the outside of the bucket. We used red and white tape to form simple vertical stripes, perfect for the 4th of July. You can use whatever tape you like here, or even use fabric scraps and Mod Podge to create a completely different look. It's totally up to you! Whatever method you choose, cover the entire outside edge of the bucket.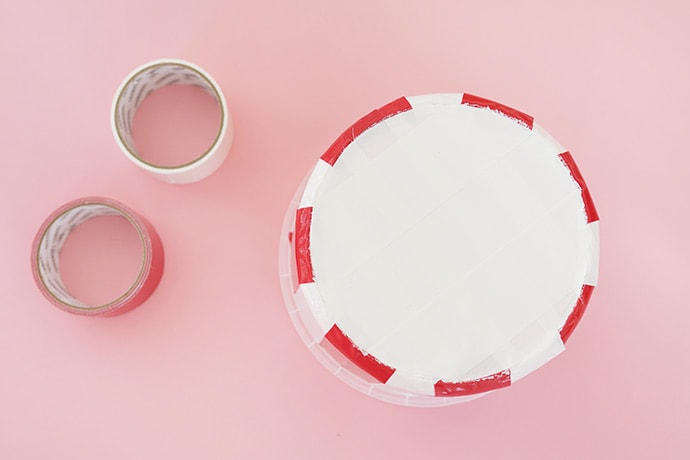 Step 4
To cover the top of the hat (what was originally the bottom of the bucket) we apply white duct tape and trimmed it nicely to sit inside the circle.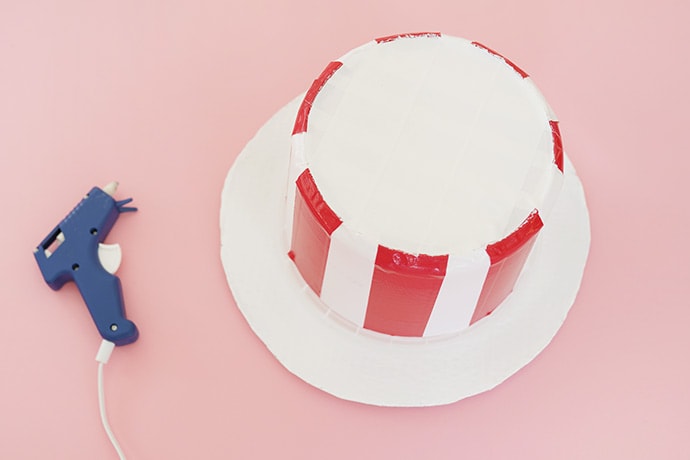 Step 5
Hot glue the tape-covered bucket onto the painted cardboard brim, keeping it centered.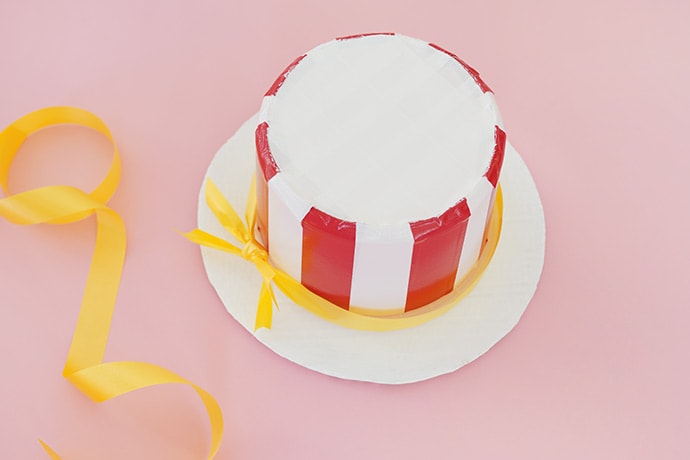 Step 6
Finally, tie a piece of ribbon or trim around the hat, using hot glue to secure it in place if needed.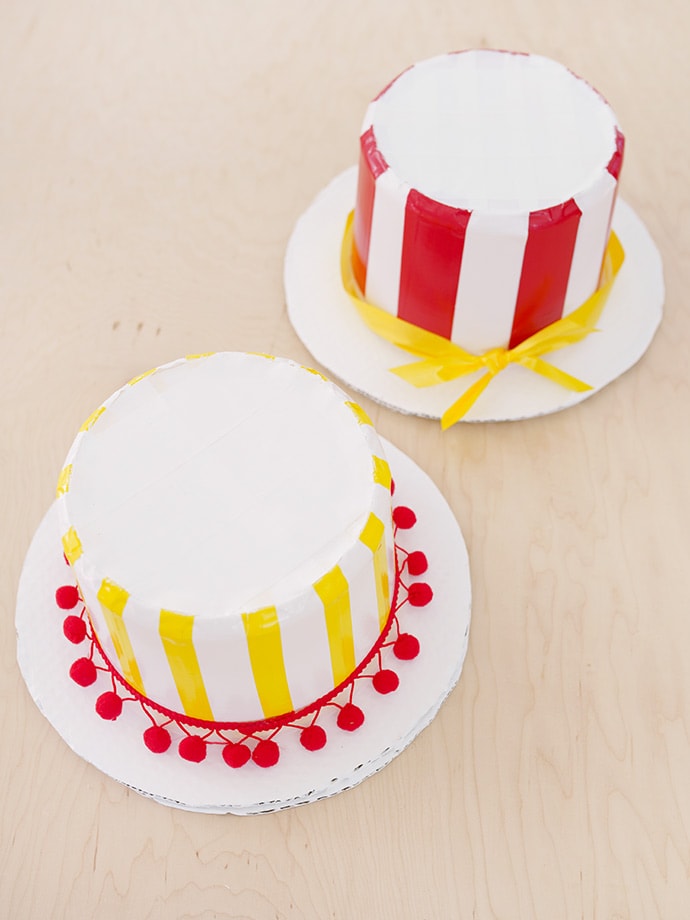 Your hats are ready to wear! You can also add an elastic or ribbon chin strap underneath if you want it to stay nice and snug on your head.
Photography by Camilla Brenchley