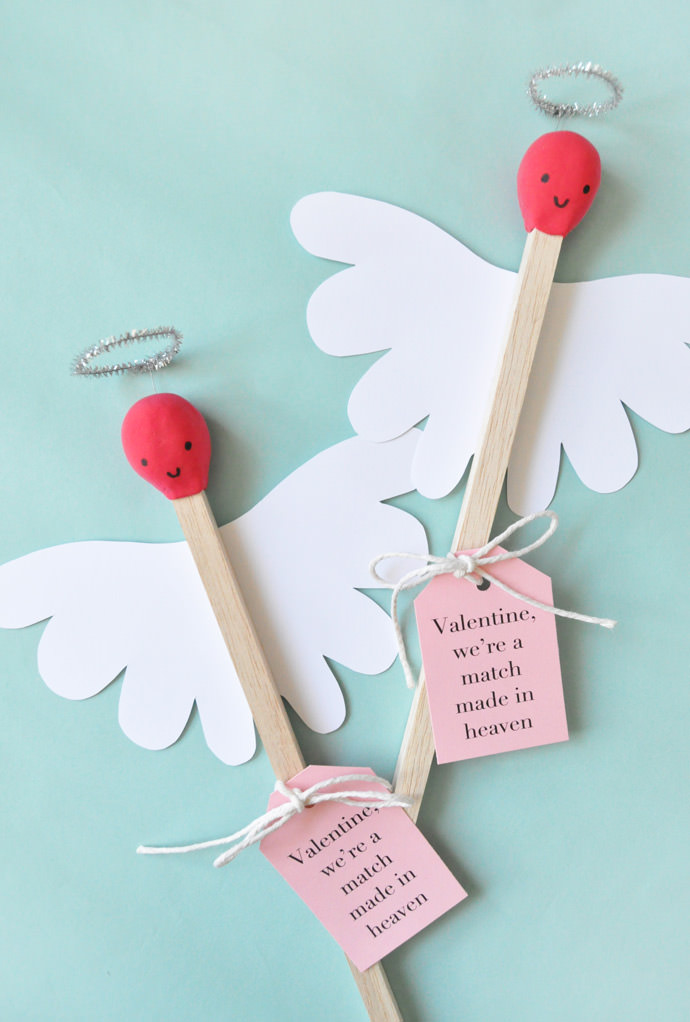 One of my favorite ways to look for inspiration is by browsing vintage holiday goods online. There are TONS of amazing retro Valentine's Day cards, and I have to admit the puns are pretty spectacular.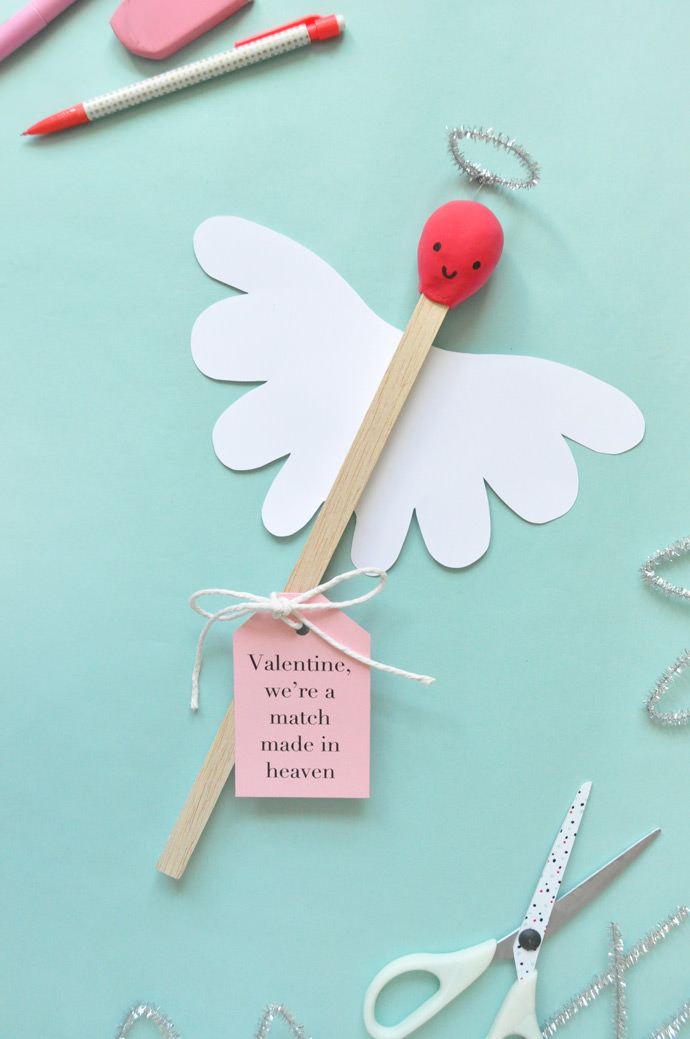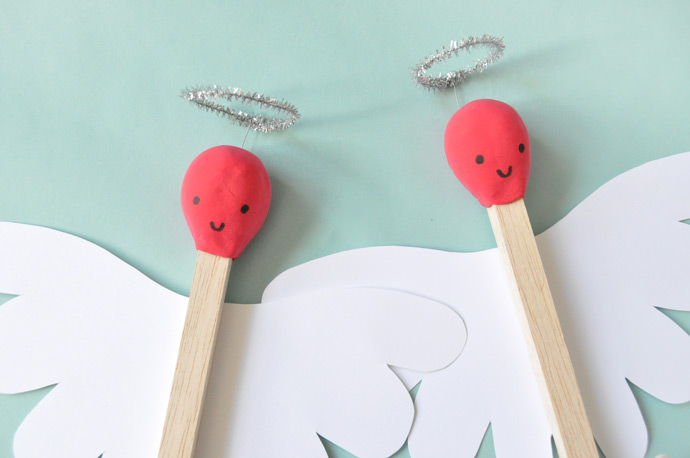 These DIY giant matchstick angels were inspired by the pun "a match made in heaven" – get it? They're simple to make and really stand out from the Valentine's Day card crowd.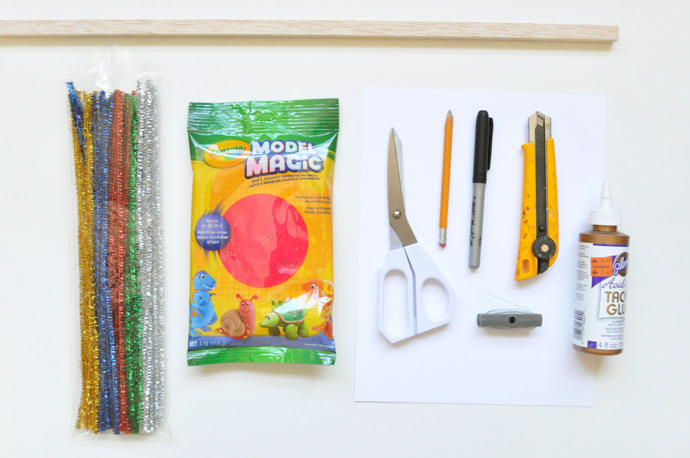 Square dowel (½" x ½" or similar)
Red Model Magic clay
Silver pipe cleaner
Thin wire
Wire cutters
Cardstock (white and pink)
Scissors
Pencil
White glue
Craft knife
Black marker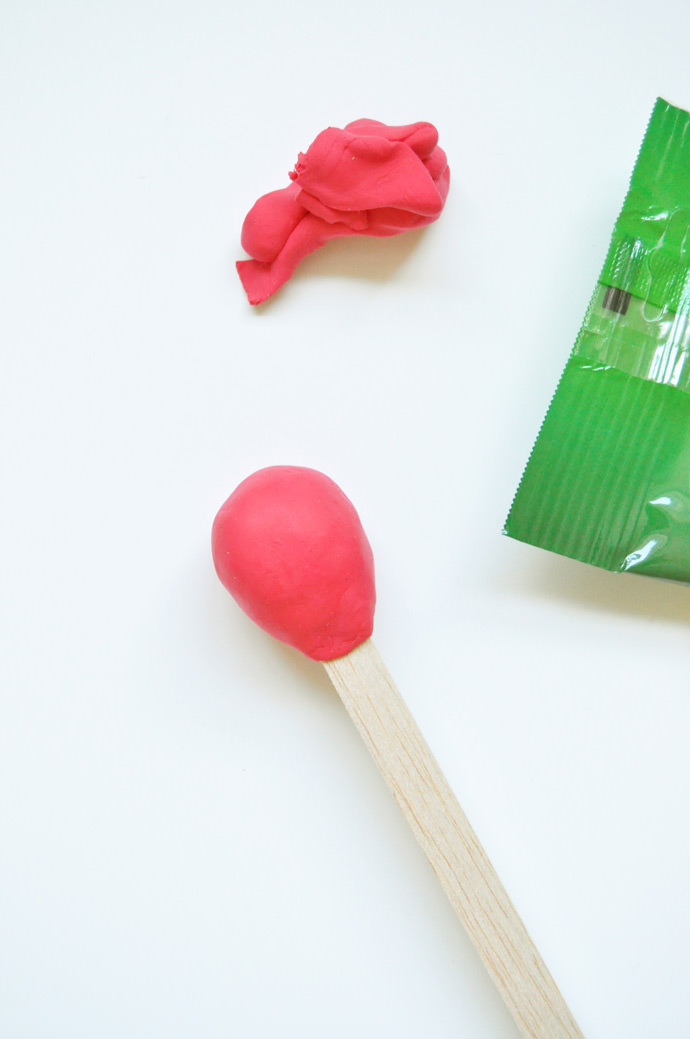 Step 1
Carefully use the craft knife to cut the square dowel to a length of about 12". Put a ball of red Model Magic onto one end of the dowel and sculpt into a matchstick head shape. Let dry.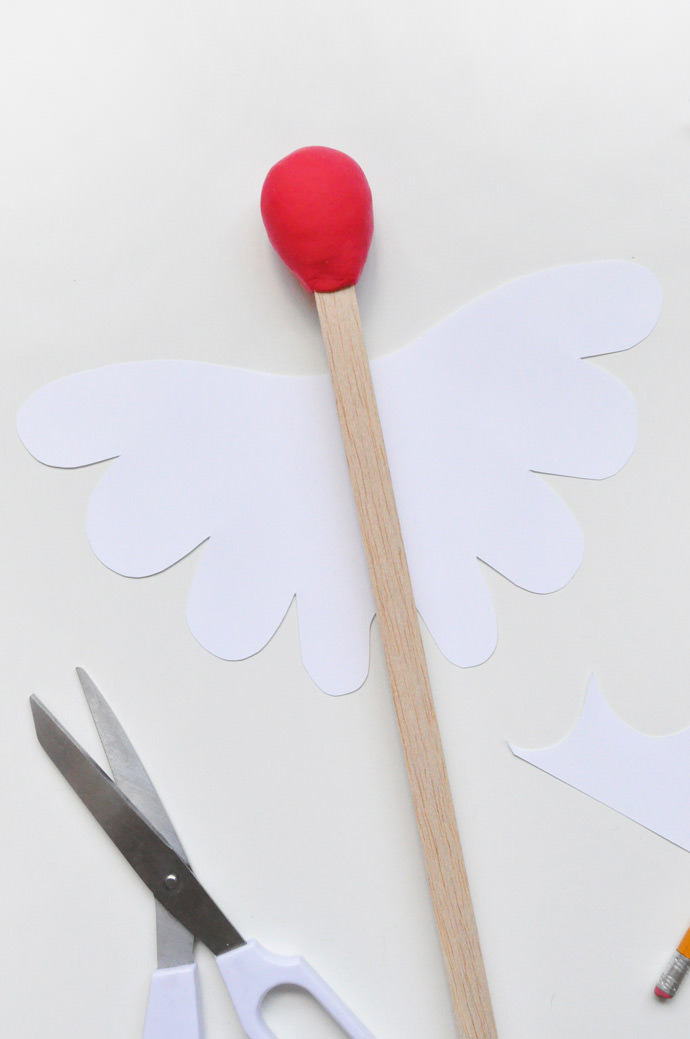 Step 2
Draw and cut a set of angel wings onto the white cardstock. Glue onto the back of the wooden dowel.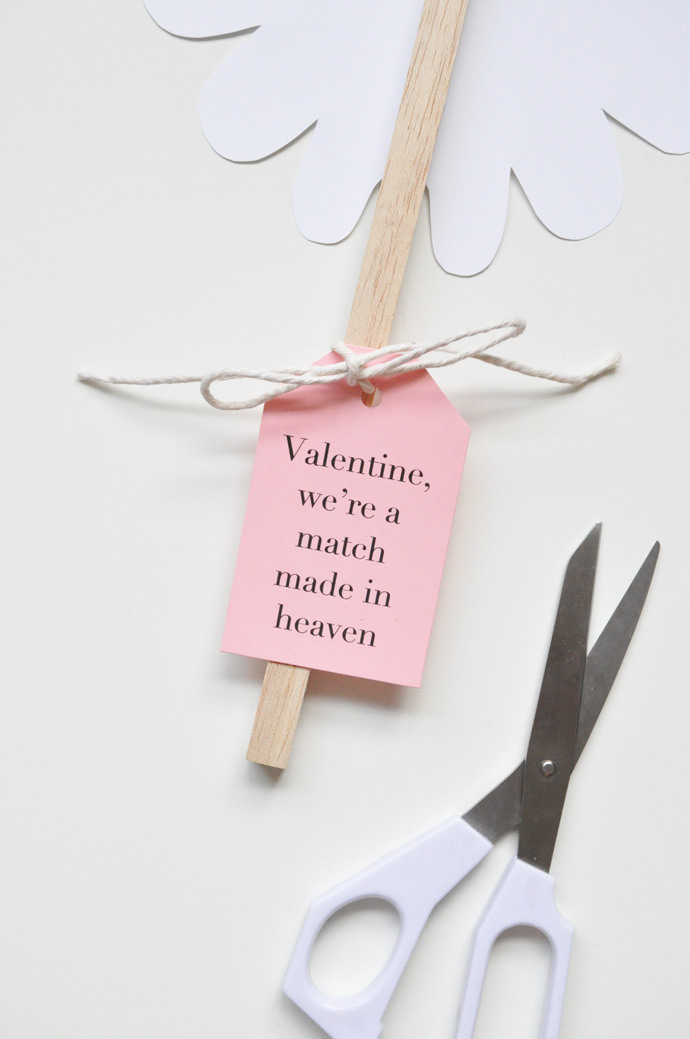 Step 3
Print or write "Valentine, we're a match made in heaven" onto the pink cardstock. Cut into a tag shape and tie onto the wooden dowel.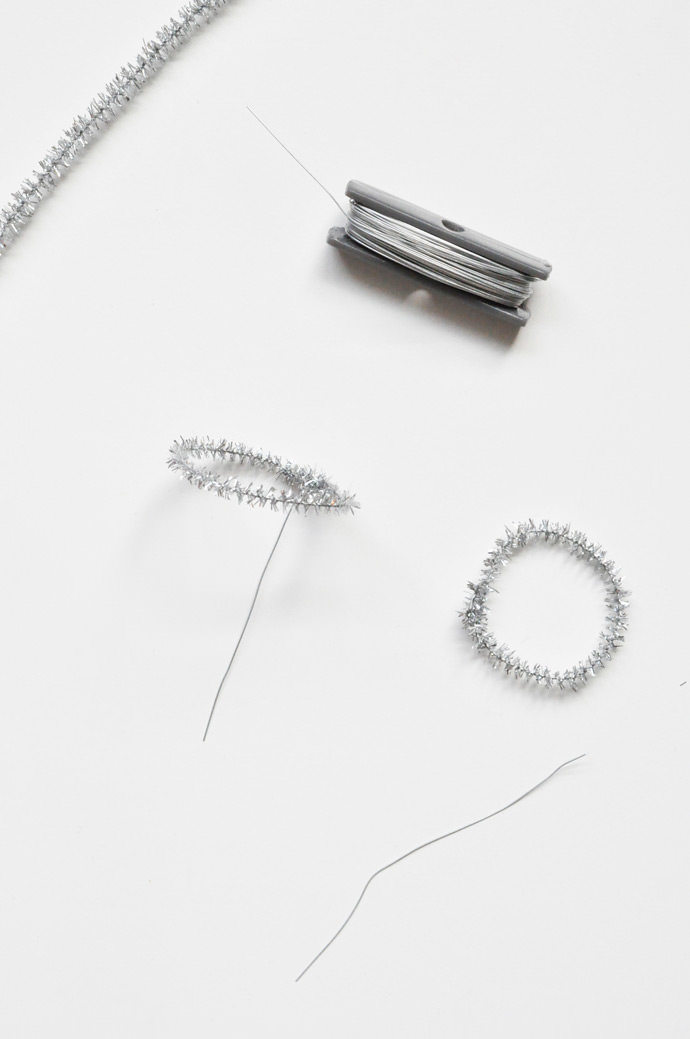 Step 4
Form the pipe cleaner into a 1 ½" circle and attach a piece of wire onto one side of it.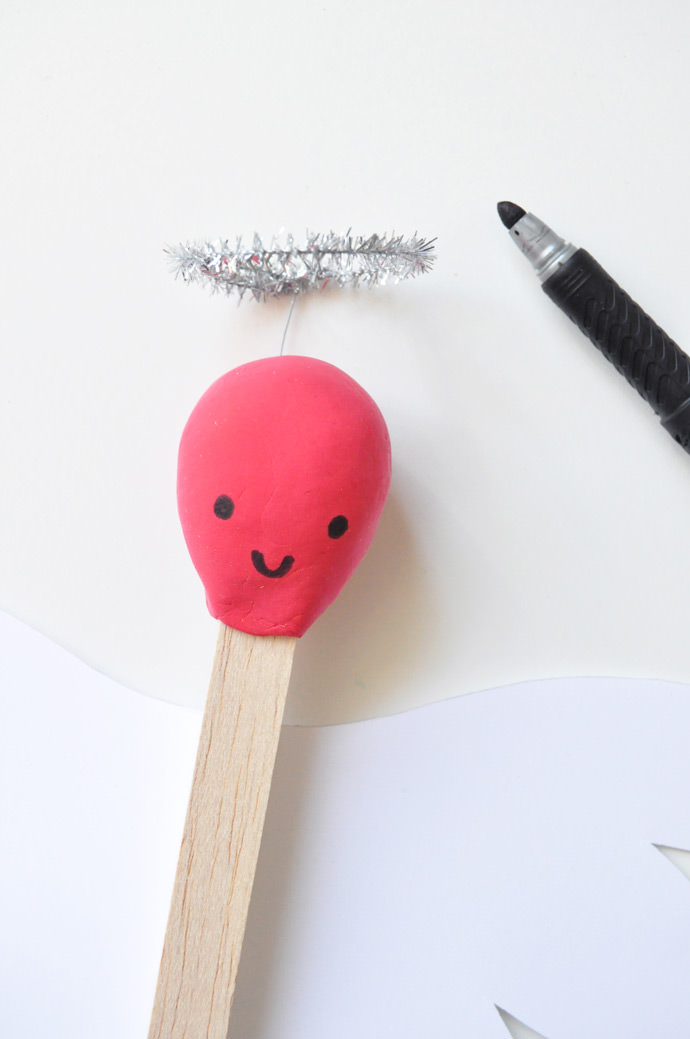 Step 5
Pierce the halo wire into the back of the matchstick head and draw a face onto the front.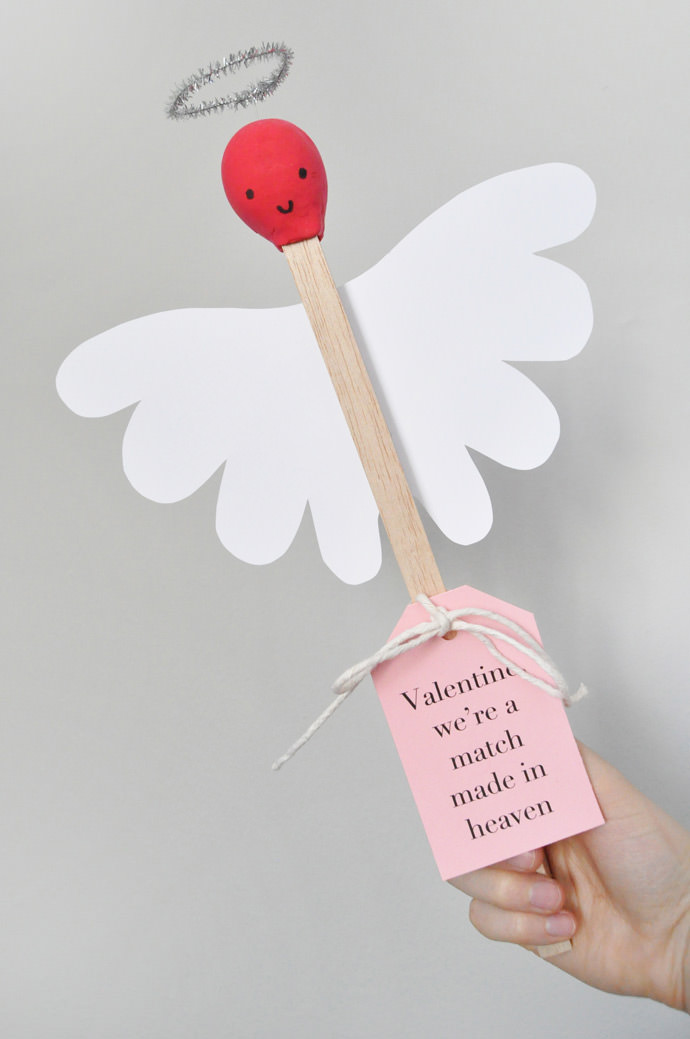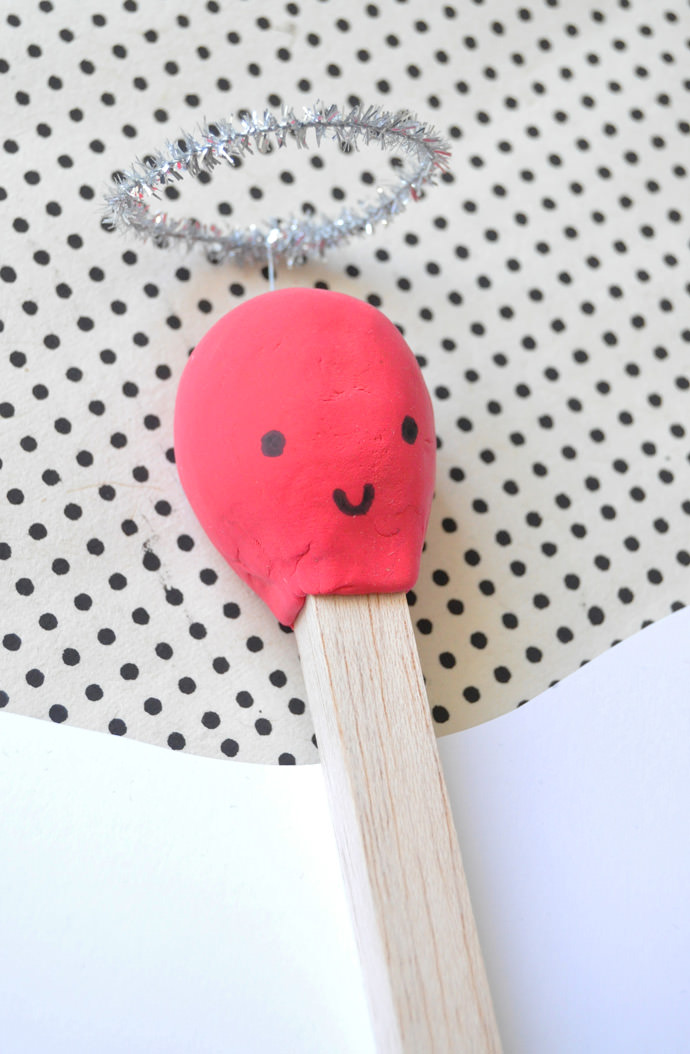 Happy crafting :)