Do you decorate gingerbread houses as part of your holiday tradition? We don't get to it every single year, but this year we had a lot of fun decorating one for the Atkinson Gingerbread Contest! We kept it simple and went with a "pink peppermint" theme using crushed mints for the roof and mint twists for the foundation of the house.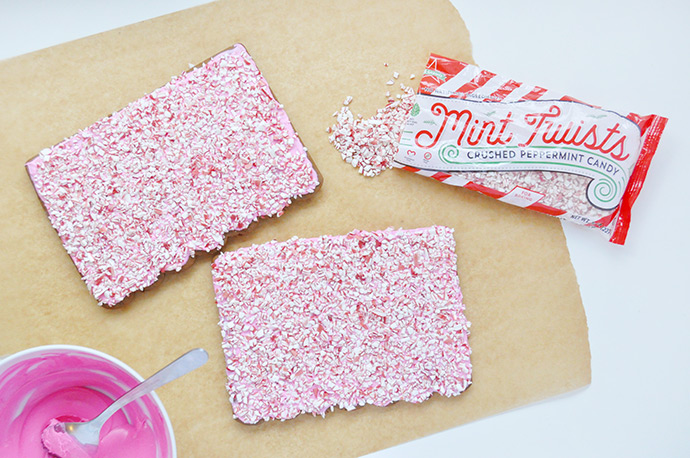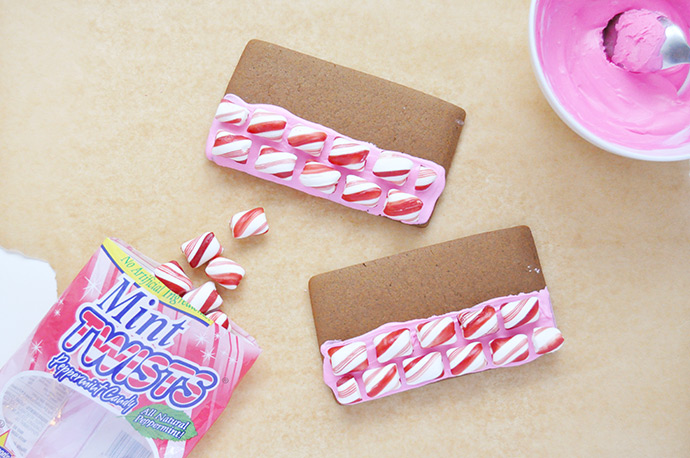 We used melted pink chocolate wafers to attach most of our candy – we love the sweet and minty combination!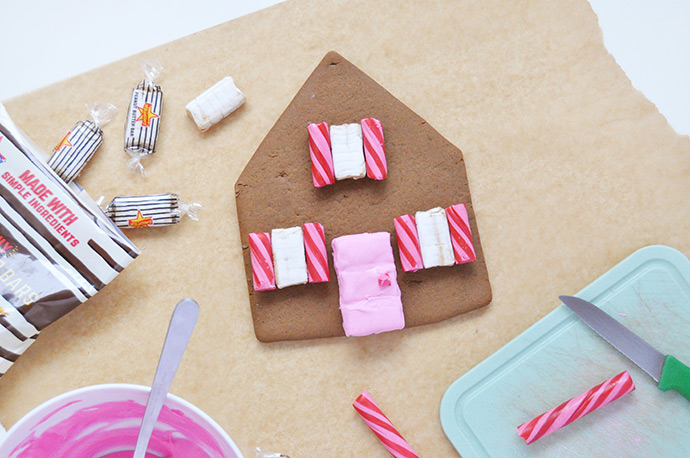 For the front of our house, we made a pink door by dipping 3 Atkinson Peanut Butter Bars into pink chocolate, setting them together on wax paper to harden, and then attaching onto the gingerbread. Use a crumb of candy for the doorknob! We also used the peanut butter bars for windows, with cut up candy sticks as window shutters.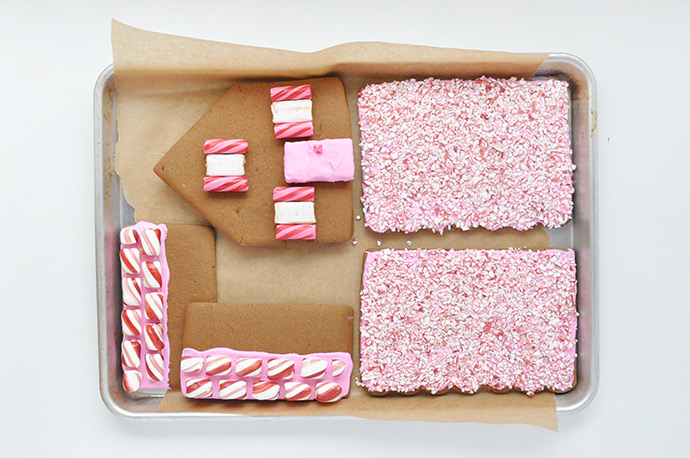 We let everything harden for a few hours and then we assembled with royal icing! Oftentimes we'll assemble first and then decorate after, but we liked decorating the gingerbread while it was flat so that you didn't have candy sliding down the roof and walls. Do you assemble before decorating, or the other way around? Let us know all your tips in the comments!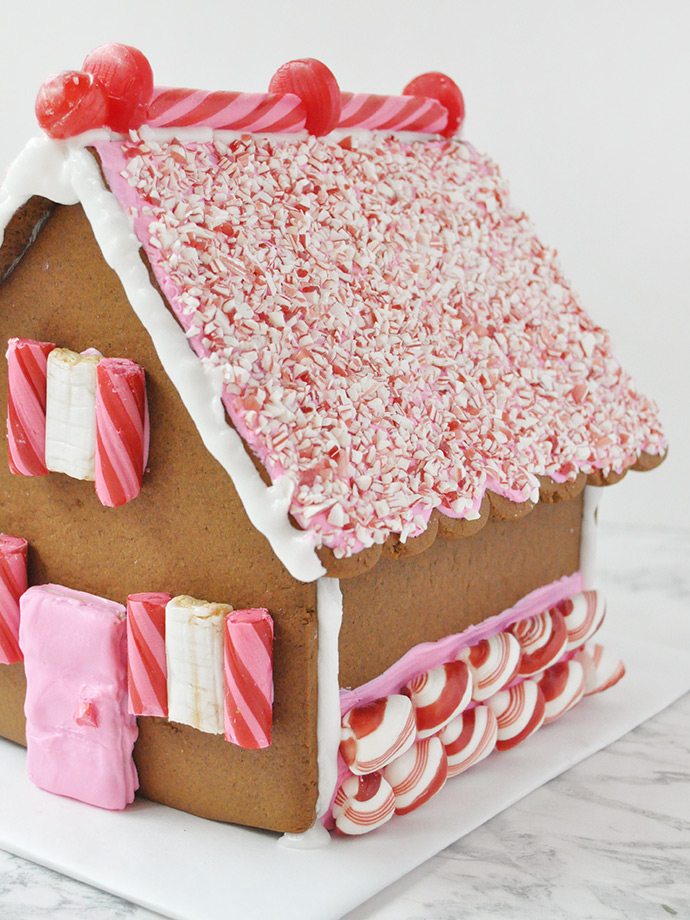 You can vote for our house (voting now closed) and make sure to enter your own gingerbread house into the competition! Plus, use promo code HANDMADECHARLOTTE to get 20% your entire purchase at the Atkinson's online candy shop (until Dec 22 2017). We can't wait to see your sweet gingerbread creations!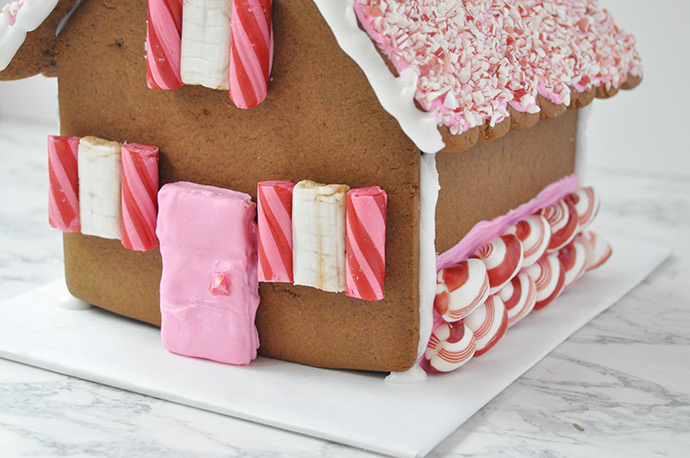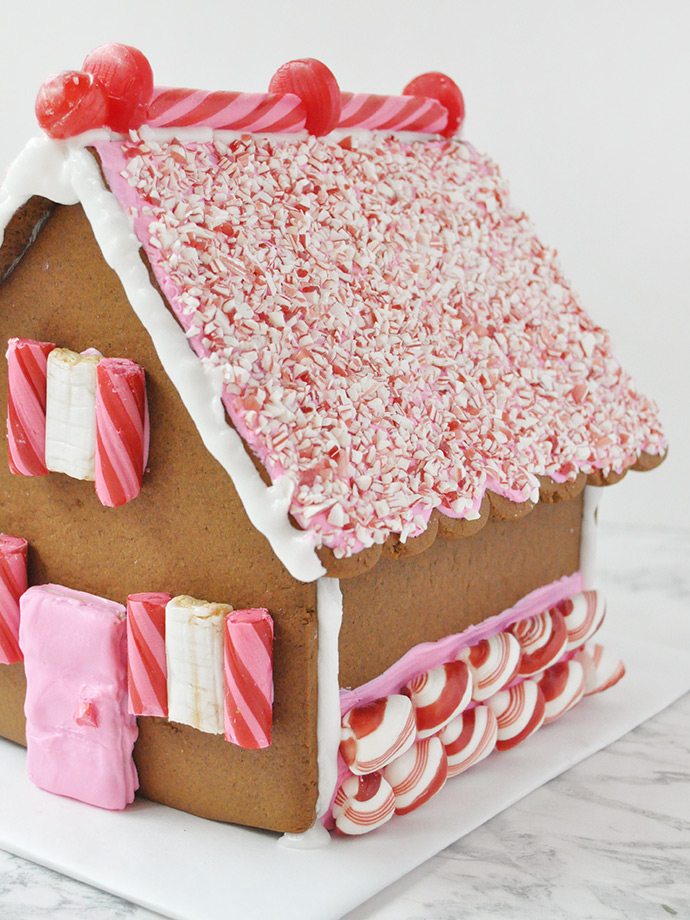 This post is sponsored by Atkinson Candy Company.