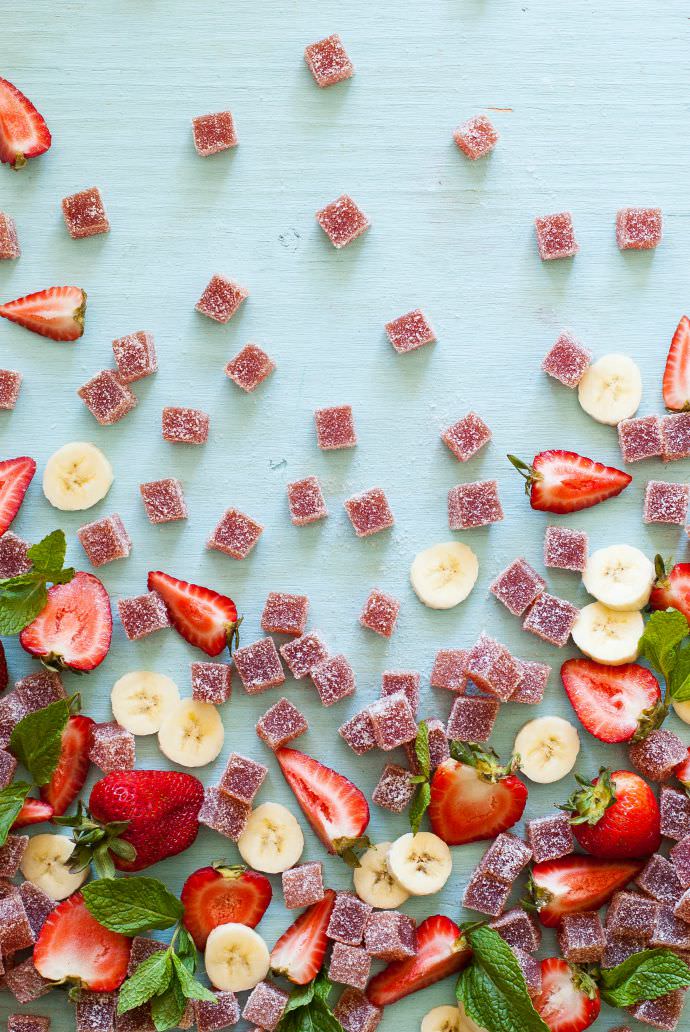 As mothers, we all eventually get caught trying to sneak healthy ingredients into our children's meals, snacks, drinks—you name it. I think kids are born with some sort of sixth sense that gives them the power to recognize when they are being deceived (in the name of love, of course!). My four-year-old, as I may have mentioned, is especially adept at this skill…until now, that is. Why, you ask? I've created the ultimate secret weapon: nutrient-packed candy.
Yep! CANDY. Thanks to PediaSure SideKicks Fruit & Veggie Smoothie Mix, I have the perfect way to sneak in a healthy dose of vitamins and minerals where my kids would least expect it: in a sweet and fruity homemade gumdrop. I mean, really. What child would ever be able to sniff out the hidden goodness in a piece of sticky, chewy, sweet, sugar coated candy? Let's just say that these gumdrops are the Trojan horse of all candies.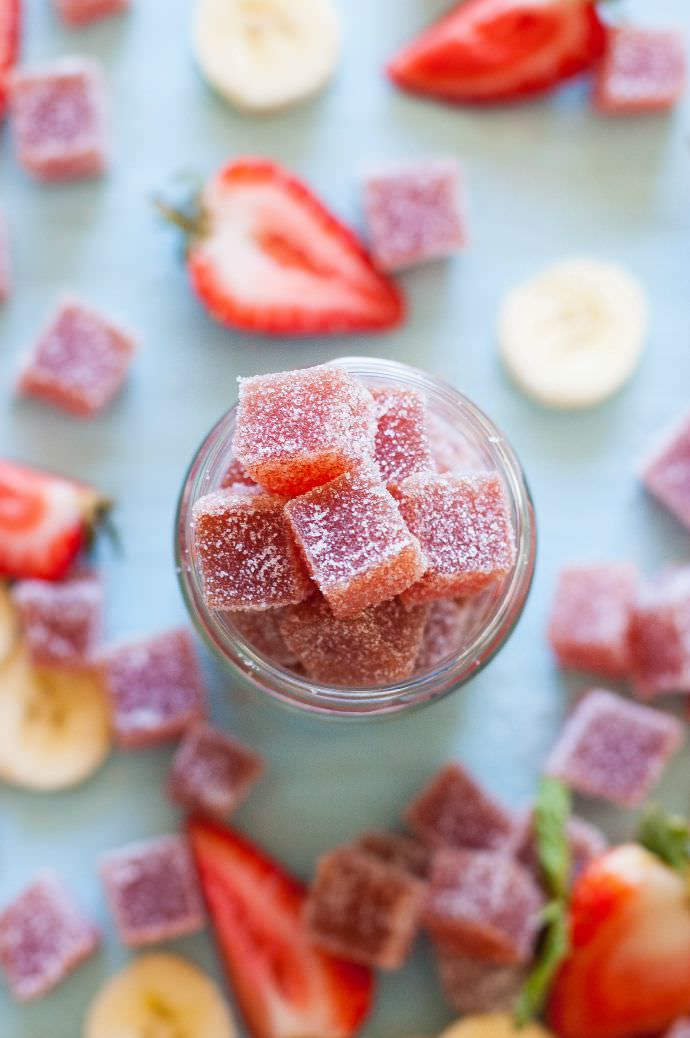 So cook these little jewels up (the recipe makes around 100), pass them out to your littles when they come searching for a sweet treat throughout the day, and enjoy an evil laugh in your head as they gobble up an unsuspected heap of hidden nutrition.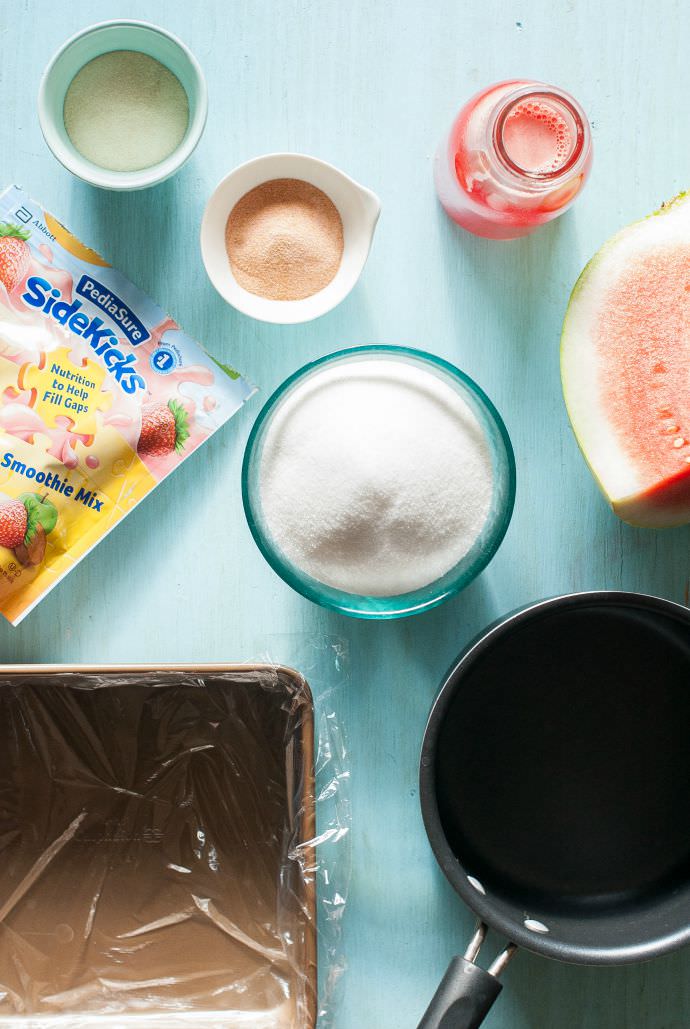 2 cups watermelon juice, divided 3 tablespoons (4 packages)
Granulated gelatin
3 cups sugar
Extra sugar, for coating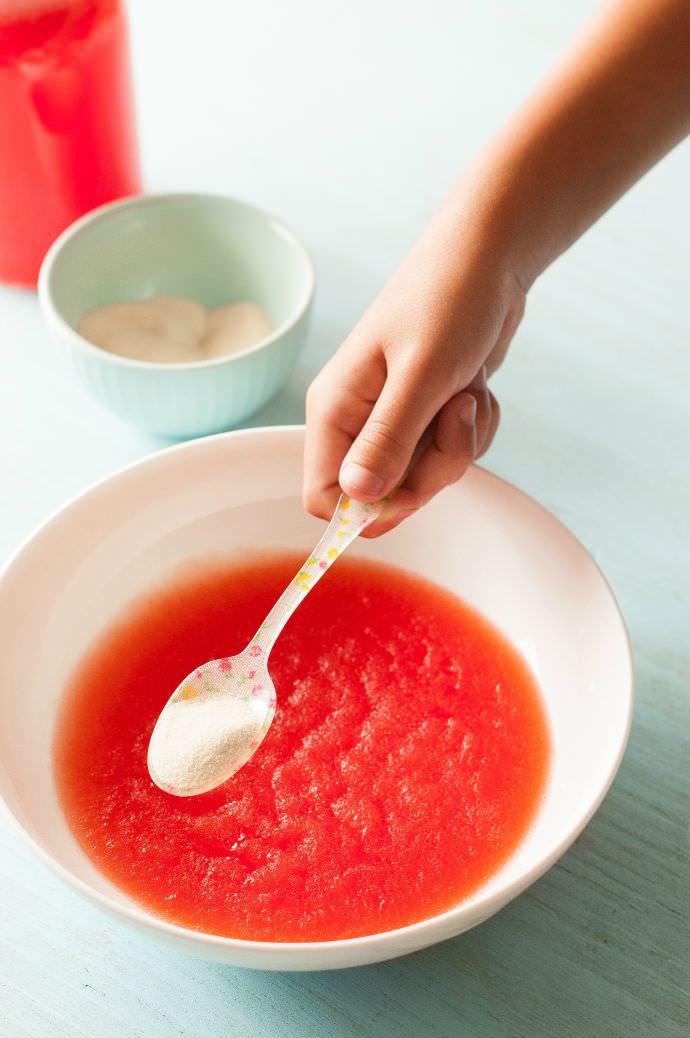 Step 1
Line an 8×8 baking dish or pan with plastic wrap. Spray the plastic wrap with non-stick spray and set aside. Place ¾ cup plus 2 tablespoons of watermelon juice in a bowl. Slowly sprinkle the granulated gelatin over the top of the juice.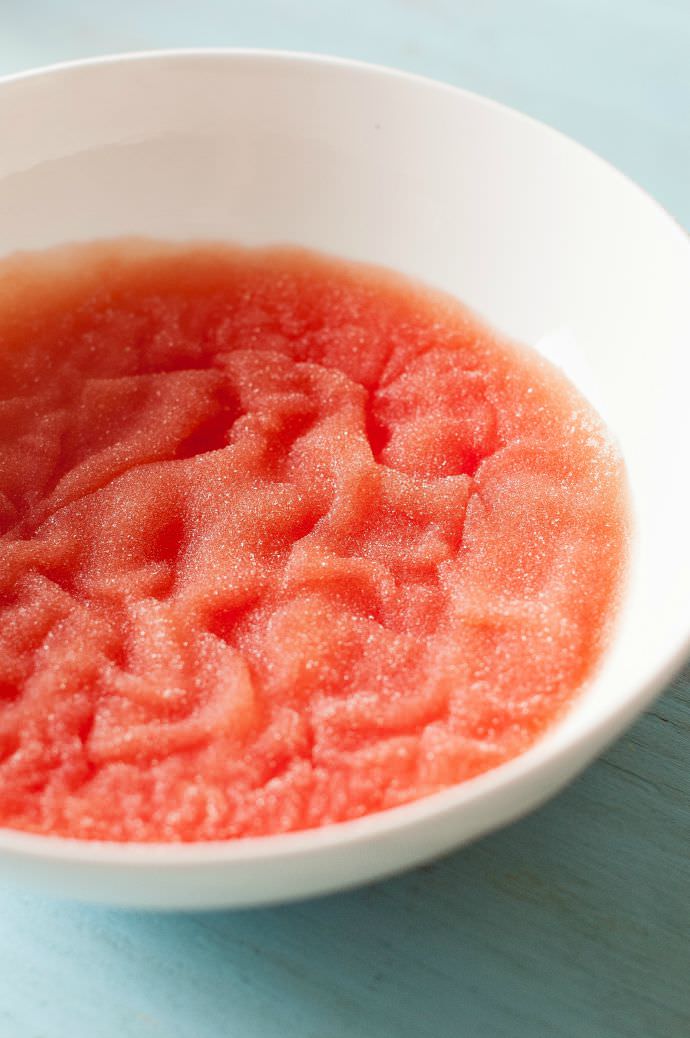 Step 2
Let sit for five minutes to allow the gelatin to soak up all of the watermelon juice.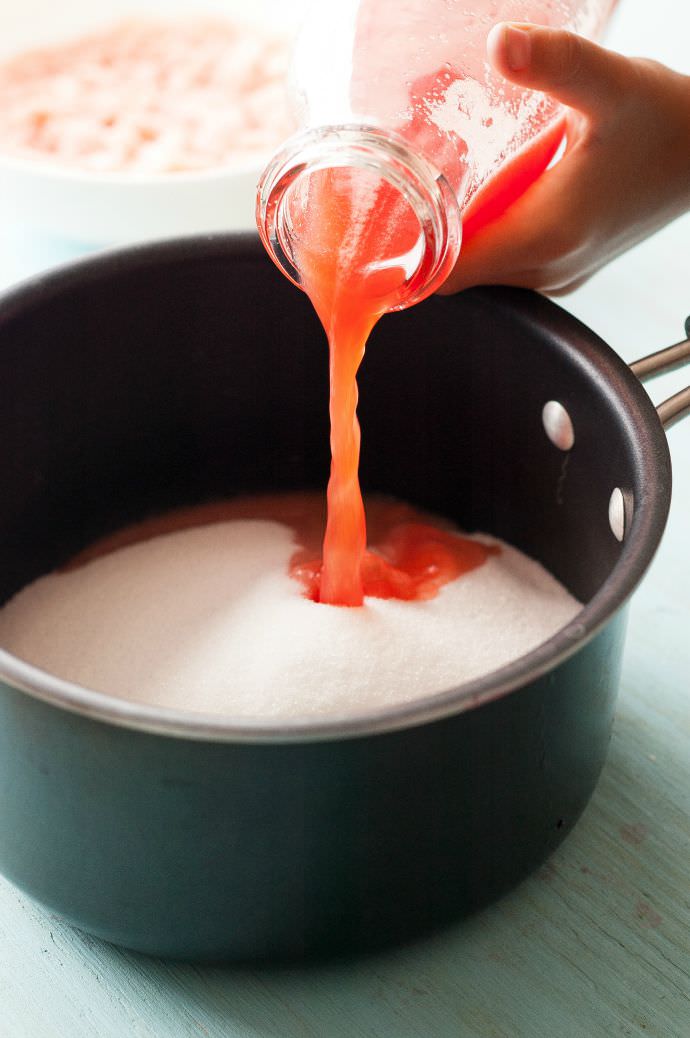 Step 3
In a large saucepan, mix together the remaining watermelon juice with the sugar. Heat on medium/high until mixture comes to a boil, stirring to dissolve the sugar. As soon as the mixture boils, reduce heat to medium. Let simmer for 25 minutes, stirring every few minutes. Take care to watch the heat and make sure that the mixture does not boil over because it has a tendency to froth up quickly if the heat is too high. After 25 minutes, remove the pan from the heat and let sit for 1 minute.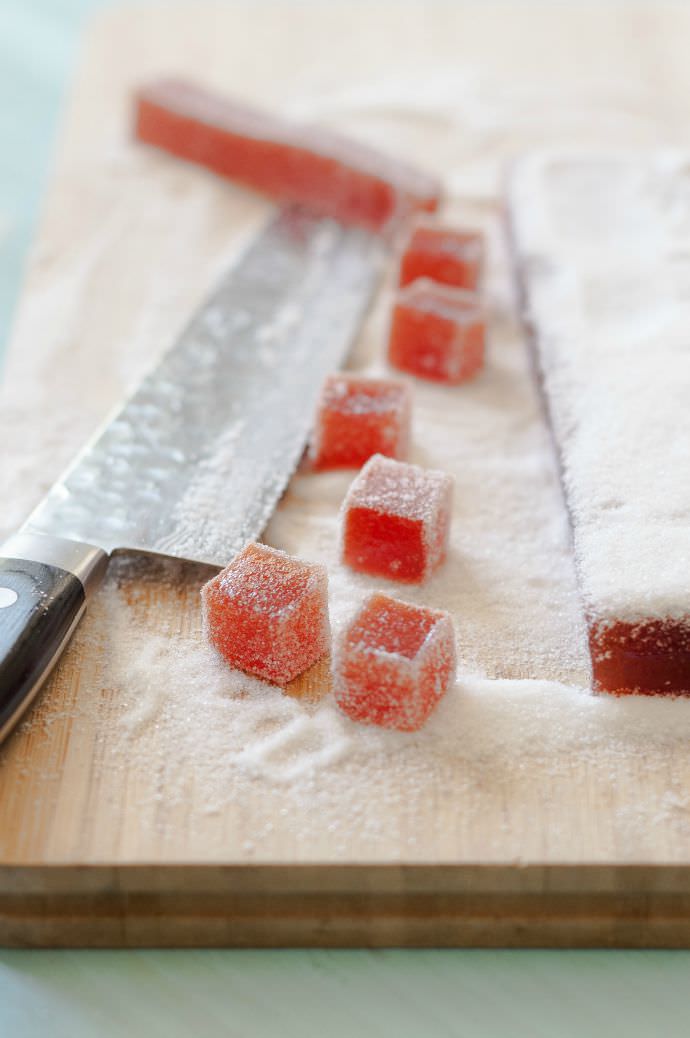 Step 4
Sprinkle the PediaSure Smoothie Mix over the mixture and whisk together until smoothie mix is dissolved and no lumps remain. Pour the mixture into the plastic wrap lined baking pan. Refrigerate for 6 hours or overnight so that the gum drops can firm up.
Coat your work surface with sugar and invert the sheet of gum drops onto the sugar. Coat the top of the gumdrop sheet with sugar as well. Slice the sheet into ½" strips with a sharp knife. Toss the strips with sugar to coat the sides and then slice strips into ½" pieces to make cubes. Toss cubes in sugar to coat all surfaces. Let air dry for 4-5 hours. Store in an airtight container.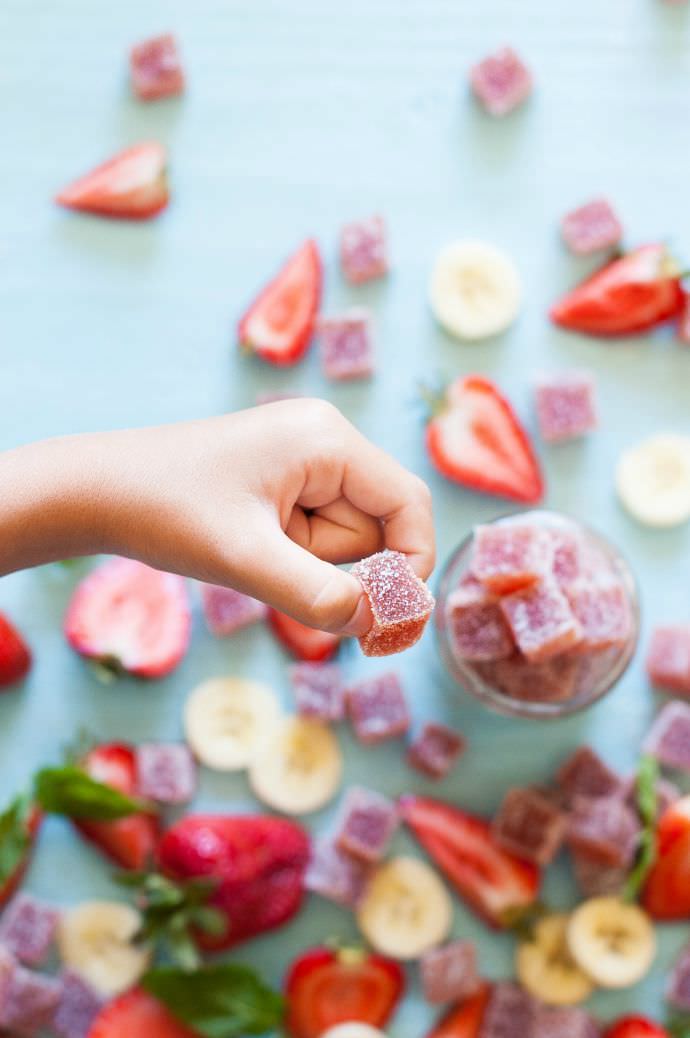 Enjoy your creation!
This post is sponsored by PediaSure.