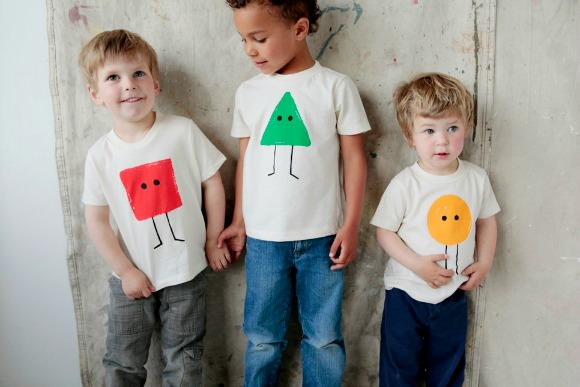 Oh my, time flies! Savannah's moving onto junior high this September and will finally be getting a room of her own at home. We've started spring cleaning, and while it's always nice to declutter, I'm actually sad to see some of her "baby" playthings being boxed up and put in the attic.
I'm a firm believer in "less is more," so I wouldn't say that my children were spoiled toy-wise when they were little. We love wooden toys, but there are so many other simple, stimulating products out there now for the all-important early years.
I recently discovered the bright & cheerful playthings from the brand new Portland-based creative studio and shop More & Co. I doubt primary colors and basic shapes will ever go out of fashion—this eye-catching collection is sure to appeal to young and old alike.
Here are just a few of my favorites—enjoy!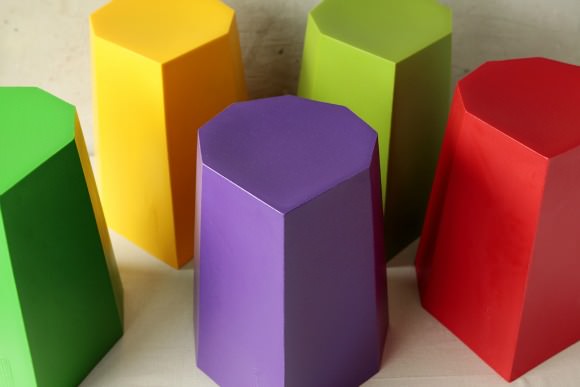 Arnold Circus StoolA Little More Like ThisAvailable here for $120.
Kids will love playing with this bright, colorful stool that doubles as a nightside table, toy storage and more. Designed by Martino Gamper, the stools are available in red, signal yellow, purple, lime, and boat green. This unusually-shaped piece of furniture will add a fun touch to any child's room.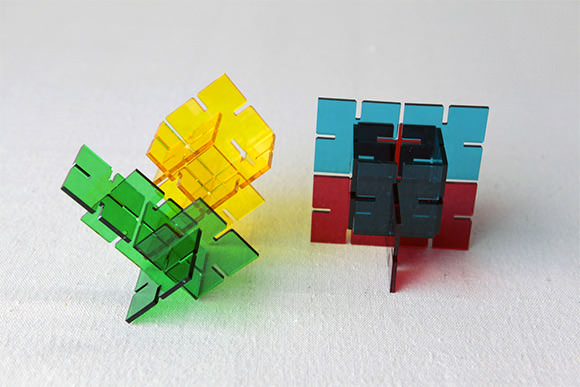 Play Plax
Available here for $32.
These brightly-colored, interlocking squares are a true classic (thank you Patrick Rylands, I loved playing with these as a kid!) and will keep your budding architect busy for hours. Every family should have a set of Play Plax! Designed for children ages 3 and up.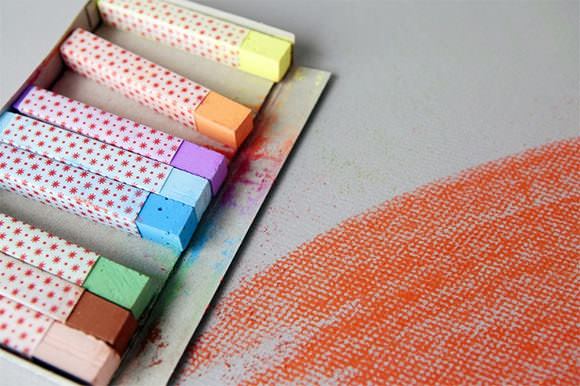 Blackboard Chalk Set
Available here for $14.
What can be simpler than a set of chalks? Mercurius & Stockmar know how much children love to scribble on the sidewalk or brighten up their blackboards, so they created the brightest, most colorful assortment you've ever seen. Twelve sticks of pure fun!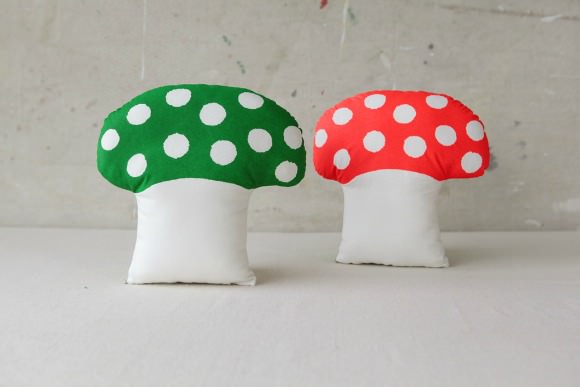 Stuffed Mushrooms
Available here for $38.
Why not be different and cuddle a spotty, dotty mushroom for a change? French textile designer Le Train Fantôme added a bright green model to her 100% organic cotton pillow range, now sold exclusively at More & Co.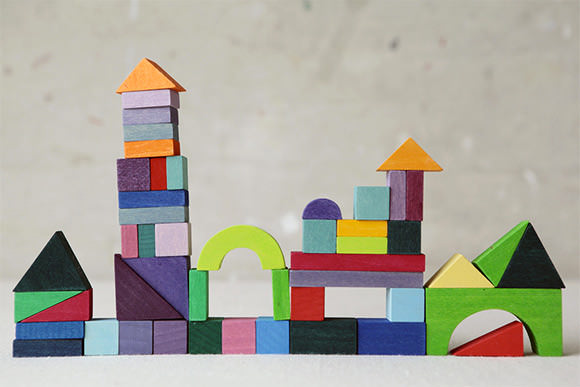 Rainbow Block Puzzle
Available here for $60.
German company Grimm's are renowned for their beautiful, high quality toys. Made from pure wood, coated with natural oils, and stained with water-based color, this rainbow block set comes with a canvas carrying bag and would make a very special heirloom gift for a young child.
Pictured at top of post: Go Play Toddler Tees, an original design by More & Co.